The Best Razors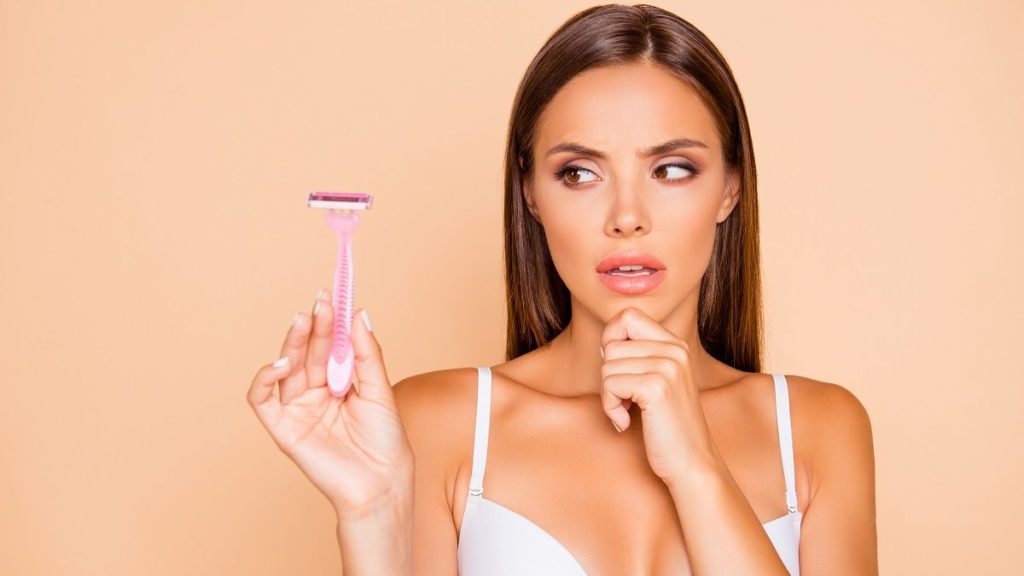 A razor can help you to craft the look you want, giving you an overall appearance you're happy with. Whether unwanted hair pops up on your face, legs, back, chest, or underarms, it can take its toll on your confidence. Thankfully, a razor can come to your rescue. As you know, there is a wide range of options you can employ, but none of them are as accessible and easy to manage at home as the classic razor. To help guide you towards the hairless future you desire, we have put together this guide of the best razors for your individual needs.
Gillette Fusion5 Men's Razor with 4 Blade Refills
The Fusion5 demonstrates why Gillette is the go-to name for smooth shaves.
Pros:
The Gillette Fusion5 looks as good as it feels. The five anti-friction blades and the lubrication strip provide you with a clean and comfortable shave. These extra levels of protection are ideal for sensitive skin and reduce the number of nicks, cuts, and razor burns that often accompany cheaper models. Even when used with thick hair, this razor can still last a month or longer depending on the frequency of use. What's more, the lubrication strip will fade when it's used up, conveniently letting you know that it's time to replace the razor.
Cons: 
Those with exceptionally thick or plentiful hair may replace the blades more often than they would prefer. The cost of the replacement heads can add up.
Schick Hydro Silk Razor
The Schick Hydro Silk Razor is designed for women looking to avoid razor burn and dry skin.
Pros:
This razor produces a close shave thanks to its "curve-sensing" blades. It's also ideal for bikini areas since its water-activated hydra boost serum moisturizes your skin while shaving to protect you from razor burns or cuts. Better yet, this option comes with two blade refills, so you can get weeks of silky-smooth skin from this one purchase.
Cons:
Not the cheapest option, but you can always reuse the handle and buy refill blades to cut down on costs.
Solimo 5-Blade Razor for Women, 12 Cartridges
For those looking to get the most bang for their buck, we recommend this awesome bulk buy from Solimo.
Pros:
If you are looking for a bulk buy but don't want to settle for cheap disposable razors, check out this option from Solimo. This combo pack is available with 12 cartridges and features a fantastic grippy handle that ensures you never lose your grip. And with 12 cartridges, so you can always keep a fresh razor on hand. Each razor head features five blades and a moisturizing lubrication strip, so it's another smooth-gliding razor that's a favorite among women and men alike. As a bonus, Solimo throws in a nifty shower hanger.
Cons:
Again, it's not the cheapest option out there. But if you want to stock up and refuse to settle for cheap razor blades, this is your best bet.
Harry's Razors for Men Travel Set
This travel-friendly razor set from Harry's Razors makes the perfect gift for that lucky man in your life.
Pros:
Another fantastic overall option, this razor set from Harry's Razors makes the perfect gift. It comes with three razor blade refills, a grippy weighted handle, a simple blade cover, and a sweet 4oz bottle of shaving gel. Each component is sharply designed to provide a premium shaving experience, and it shows. In fact, the 5-blade cartridges are dual-side and feature a single-blade precision trimmer on their other side. Best of all, the entire kit comes at a bargain price.
Cons:
The blade head pivots but it doesn't flex side-to-side. In other words, you'll still have to make straight passes, so it's not the first choice for those that like to curve the blade as they shave.
Finishing Touch Flawless Nu Razor, Electric
This electric razor fits nicely in the hand and delivers a surprisingly close shave without the need for water or shaving creams.
Pros:
If you want to shave your body hair without any creams, gels, or lotions, consider this electric option from Finishing Touch Flawless. Unlike traditional razors, this one shaves dry. Plus, because the blades don't come in direct contact with the skin, it also reduces and irritation. Still, the Nu Razor can produce a surprisingly close shave, so it's perfect for quickly trimming body hair. We also love the little built-in light and USB charging.
Cons:
It won't produce as close of a shave as a direct-contact wet razor. This is best for trimming arm hair and shaving the areas to which you don't want direct contact with a blade. In other words, it's ideal for trimming the bikini areas and arms.
Frequently Asked Questions
What is the best way to shave your beard?
As with most things, there is a right way to use a razor. You should start by wetting your face and applying a shaving gel or cream, as this is the primary way to avoid razor burn. Next, you should shave in the direction that the hair grows. Whilst shaving upward or against the flow of hair can offer a closer shave, it increases the chances of giving you razor burn or cutting yourself. You should also clean the blades after each swipe of the razor. Finally, if you have sensitive skin, apply a moisturizer to reduce irritation.
How do I shave thick hair?
Thick hair tends to be far trickier to shave than standard hair. One of the best ways to ensure that you can easily shave thick hair without trouble is to invest in a higher-quality razor. Those with five or more blades are best suited to achieve a close shave even when they're faced with thick, troublesome hair. Before shaving, take a shower to open up the pores and apply sufficient gel or shaving cream.
Does shaving your hair make it grow back thicker?
Contrary to popular belief, shaving your hair does not cause it to grow back thicker. Rather, it gives the hair a blunt tip that appears thicker or darker at first glance. This will soon pass as the hair grows further.
How can I avoid ingrown hairs?
Ingrown hairs are an irritating side effect of shaving with sensitive skin. One of the best ways to avoid ingrown hairs is to adopt a proper technique when shaving. Shaving in the wrong direction or too roughly is more likely to lead to ingrown hairs. To further mitigate the problem, regularly exfoliate your skin; this will remove ingrown hairs. Following your exfoliation, apply moisturizer to your skin to rehydrate it.