The Best Razors For Sensitive Skin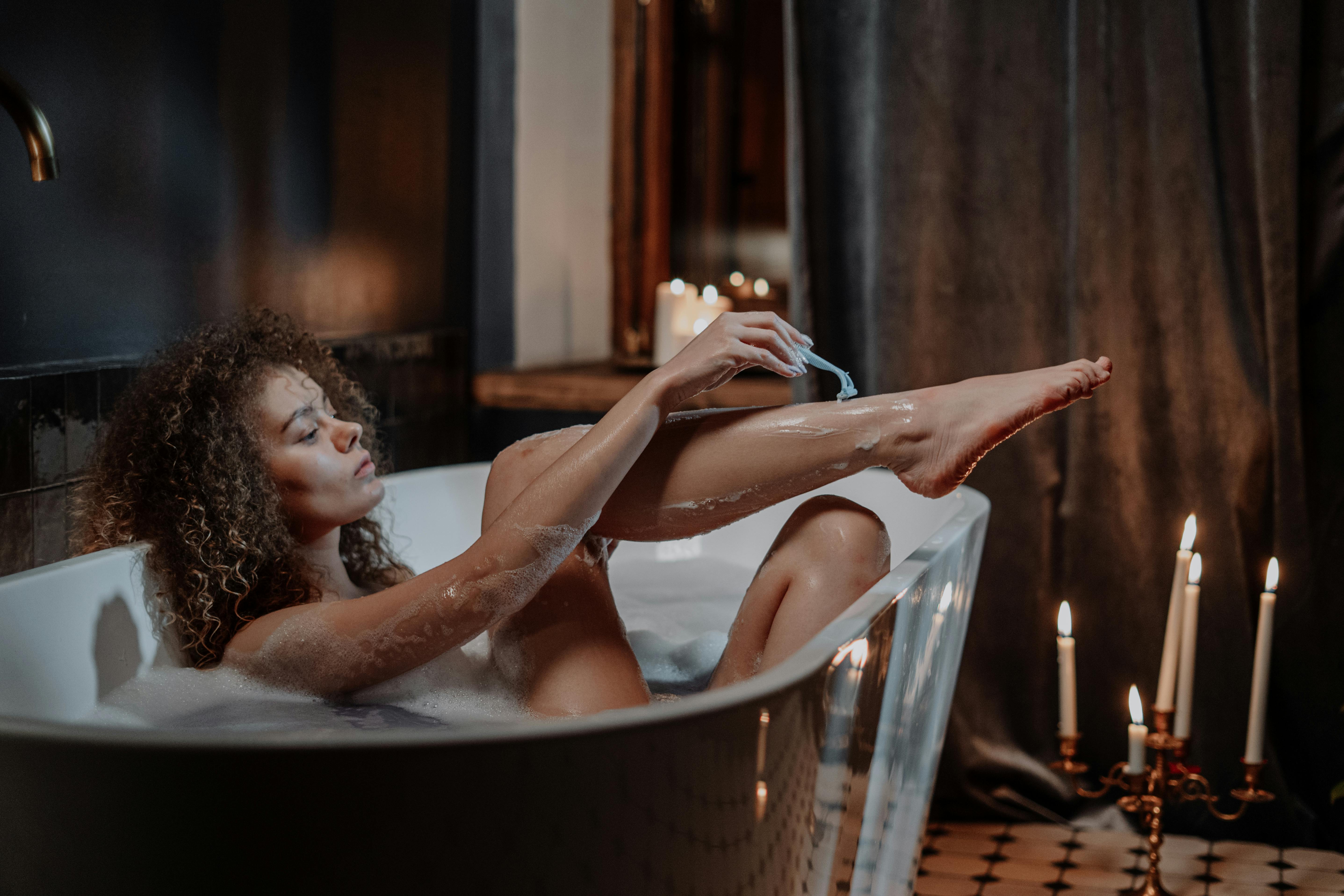 When it comes to self-care, there's something so nice about running your hands over your freshly shaved legs. Whether you're chilling at the beach or tackling a day of work, they give you an extra boost of confidence. Since shaving can irritate sensitive skin, it's important to choose the right razor for you. We've rounded up a list of razors that will be gentle on your skin. In our research, we've found that the best razors for sensitive skin provide a close shave and leaves your skin with little to no abrasions. For women who want an all-in-one experience, we loved Schick's Intuition razors. Each of the four blades comes with a shaving cream that releases as you shave. This one-step razor keeps your legs free from unwanted cuts and ingrown hairs. If you find it hard remembering to replace your blade, consider Bic's single blade shavers for sensitive skin. They may be cheap, but your shave won't feel cheap. Considering that each blade can handle up to 10 shaves, we think these Bic's razors are an excellent buy. Read on to learn more about our favorite picks.
Schick Intuition Razors for Women
This all-in-one option contains moisturizing shave cream right on the razor.
Say hello to the razor that does it all. This sturdy option by Schick lets you lather and shave in one step. All you have to do is attach a cartridge to the handle, add water, and start shaving. The block of shaving cream actually surrounds the entire blade, so it'll moisturize from every angle. This variety pack comes with a razor handle and four refill blades. You'll be able to try four different types of shaving cream formulations to figure out which works best for you.
Pros:
Each blade has a pivoting head that effortlessly glides along every part of your body.
This shaver is especially useful for when you're traveling or are in a hurry. It saves and suitcase space.
The shaving cream is formulated with coconut milk and almond oil to help soften the skin and reduce the chance of irritation.
Cons:
Once the shaving cream bar wears down, you'll have to replace the razor head or supplement with some shaving cream.
Gillette Skinguard Men's Razor for Sensitive Skin
These razors have a skinguard to protect your delicate facial skin from blades.
When you shave your face on a daily basis, the quality of your razor can make or break your experience. Gillette's Skinguard razor promises a close shave without any irritated skin, razor bumps, or burns. The razors contain two blades sandwiched around a Skinguard that protects your skin from the blades. The low cutting force blades minimize tugging on the hair and cuts at skin level. Each kit comes with one razor and three refills, which should last you for months. In addition, the razor has an extra blade on the back. This precision trimming blade helps with styling facial hair and covering hard-to-reach places.
Pros:
We love that this razor provides a thorough shave without tearing your skin. If regular razors irritate your skin, this is a great alternative.
If you deal with ingrown hairs, Gillette's razor has been shown to minimize their recurrence.
Cons:
The Skinguard handle doesn't swivel all the way around, but it does move easily back and forth.
Bic Single Blade Shavers for Sensitive Skin
You'll be surprised at the efficacy of these single blade shavers.
If you're looking to keep things simple, this single-blade razor by Bic may be the one for you. While multi-blade razors may be more popular these days, single blade razors are great for cutting cleanly through the hair. Though single blade razors may appear to be dangerous, they're actually referred to as "safety" razors. Their sharp edge is extremely safe if used at the correct angle. Best of all, the single blade can help reduce rashes and irritation. They're one of the most affordable options, costing mere cents per razor.
Pros:
Surprisingly, these blades will last for up to 10 shaves. You can keep using your razor until your shaving sessions start feeling less smooth.
Considering their price, Bic's razors provide you with an incredibly close shave.
These razors are disposable, so they're great for trips and overnight travel.
Cons:
Since these razors are made of disposable plastic, they're not the most environmentally friendly option.
Gilette Venus Intimate Grooming Razor
The blades on this razor are specifically designed for pubic hair and skin.
Gilette's Venus intimate grooming razor will give you the confidence you need to tackle your bikini area. They feature a patented irritation defense bar which delivers a close shave while keeping the blades from barely touching the skin. Plus, the Venus is dermatologist and gynecologist tested and approved. Thanks to its smaller shape, the razor head can reach into your contours, and the trimmer on the back of the blades promises a more precise shave. Lastly, the ergonomic handle has a rubber grip so you won't drop it in the shower.
Pros:
This razor can be used anywhere on the body, but it's especially useful for more sensitive spots, like the armpit and pubic area.
We found the blade to be sharp enough to shave thick coarse hair.
Cons:
Some may find that this razor doesn't shave as closely as regular blade razors.
Gentleman Jon Deluxe Wet Shave Kit
This wet shave kit has everything you need for a luxurious experience.
With this deluxe shaving kit by Gentleman Jon, your daily shave will become a ritual that you look forward to. The safety razors in this kit are engineered for comfort and precision. You'll get barber shop-level results at home, all the while protecting your sensitive skin from irritation. In addition to the razors and refill blades, this kit contains a badger hair shave brush, a shave stand, a travel bag, alum block, sandalwood shave soap, and a stainless steel shave bowl. The alum block helps to reduce razor burn and stop bleeding caused by minor cuts. We also appreciate the canvas leather bag and shave stand for storing your kit safely.
Pros:
We love that this kit comes with everything you need. The included travel bag is durable and made to be used long-term.
This razor gives you a close shave that rivals some of the big name brands.
The 100% black badger hair shave brush helps lather soap and exfoliate the skin.
Cons:
Since this kit contains eight different items, there will be a learning curve for incorporating all of them into your daily routine.
Frequently Asked Questions
What are some shaving tips for those with sensitive skin?
For those with sensitive skin, remember to exfoliate the day before shaving. Also, use a lubricant like shaving gel or cream, and shave with the grain of your skin (the direction in which your hair grows). It's also helpful to moisturize right after your shower.
How often should I replace my razor?
A good rule of thumb is to replace your blades every 5-10 shaves. Make sure to replace it before it gets too dull or covered in grime.
Why Trust Us
Since 2007, TotalBeauty has been committed to helping millions of people find the right makeup, skincare, and haircare products for their needs. Our experts know what works best for every face shape, skin type, hair type, and more. They are here to share that knowledge with everyone looking to upgrade their beauty routines or try something new.