5 Best Probiotics for Women for 2019 – Probiotic for Women Reviews – Total Beauty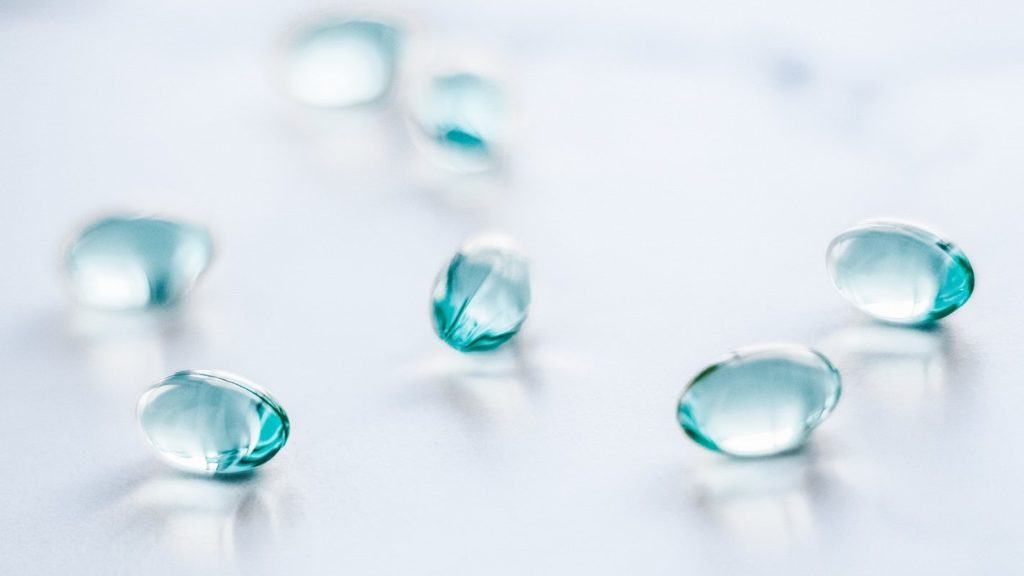 If something is a little off balance in your body, a daily probiotic can help get things back on track. Probiotics can either be specifically designed to benefit the digestive system or other areas of the body, such as feminine flora. They boost levels of good bacteria, which can then thrive over bad bacteria. Keeping this balance can help to ward off a number of conditions, including yeast infections. If you are looking to add a probiotic supplement to your daily regimen, here are some of our top choices.
Best Choice
If you frequently suffer from yeast infections, bacterial vaginosis (BV), or any similar vaginal condition, this supplement from RepHresh is definitely one to try.
Pros:
Unlike general probiotics, this product is specifically designed for women who have imbalanced vaginal flora. It contains over 5 billion CFUs per serving (at the time of manufacture), which is a very high level. It was developed by doctors and has thereby undergone rigorous clinical testing to ensure that it provides a positive effect. Many women have found this product to be particularly beneficial in the elimination of bacterial vaginosis, a condition which is typically difficult to get rid of.
Cons:
It's a product specifically intended for the vaginal area. Therefore, it will not aid digestion or other stomach-related complaints for which probiotics may have been recommended.
Best Natural
If you are looking for a potent probiotic that will take care of your gut, this is one of Amazon's top-rated products for that very reason. It can help a range of digestive complaints.
Pros:
With over 60 billion live cultures, Physician's Choice is doctor-formulated and is for anyone who is serious about improving their gut health. Also, organic probiotics make this product a 100% natural formula. Additionally, it is made with 10 individual probiotic strains.
Probiotics lose potency with time; to counteract this, the products' makers have designed and patented a shelf life-extending tube that keeps light and oxygen out.
Cons:
Though this product can be used by men and women, it does not specifically target women's gynecological areas. You may need an additional supplement for any specific issues besides the gut.
Best Gastro
With age, it's important to support the body with a proper diet. Probiotics work to boost this goal. Renew Life has designed their product with age-related health in mind.
Pros:
This probiotic by Renew Life contains 12 different probiotic strains with 30 billion guaranteed live cultures. It can be taken by men and women and is designed for those over 50 years old.
The formula is gluten, soy, and dairy-free, which means that it can be taken even with common diet intolerances. It's also suitable for vegetarians.
Renew Life understands that your gut contains 70% of your immune system and encourages a healthy diet alongside this product for the best results.
Cons:
Although 30 billion live cultures sounds like a lot, it is less than some of its competitors. The formula isn't specifically for women, and is only suitable for those over 50, which limits the market significantly.
Best Powder
Want to incorporate probiotics into your kids' diets too? This pineapple-flavored powder formulation would be perfect to add to drinks.
Pros:
It can be notoriously difficult to get kids to eat anything healthy, even if it's to their benefit; probiotics are no exception, so having it in a powder formula means it can be covertly sprinkled into drinks to give kids a daily boost to their digestion. The pineapple flavor is sure to win them over, too. This product supports the overall immune system, which is ideal for helping to prevent illnesses that kids may be vulnerable to while at school.
Cons:
This product is intended for kids, not adults. Also, a powdered formulation requires an additional step of adding it to a drink. The packaging doesn't state how much friendly bacteria this product contains, which makes it hard to know how much of a boost it will give.
Best For Weight Loss
Designed to boost both digestion and urinary tract health, this probiotic is one of the few formulations on the market that factors in the whole of women's health.
Pros:
This probiotic supplement is one of the rare products on the market that doesn't make you choose between women's health and digestive health. It also helps to boost the immune system and even to promote weight loss.
It contains 40 billion CFUs, which is on the higher end of the scale for competitor brands. It's also very reasonably priced at around $16 for one month's supply. It's also vegan-friendly.
Cons:
You must take two tablets per day, which might seem like a hassle for some; it also makes the 60 capsule-count less valuable than it first appears.
What Really Matters
Finding the Right Probiotic to Suit Your Needs
Probiotics can be incredibly beneficial for one's health. With a healthy diet and lifestyle, probiotics can boost good bacteria in the gut and vaginal areas. This is important for warding off a number of negative health conditions.
It makes sense to take a daily probiotic, but the reality is that there are thousands of products on the market from which to choose–all of which contain different bacteria strains and strengths. Do you want it to boost your gut health or vaginal flora? Some formulations can boost both, which can save you money on buying two versions. Also, some varieties are for both men and women, or just for kids, so be sure to check that the probiotic is well-suited for your needs before you buy.
Colony Forming Unit Levels
Colony Forming Units (CFUs) are essentially the level of good bacteria packed in your probiotic. This can vary significantly depending on whether you take a tablet or refrigerated probiotic. Similarly to how a fruit loses vitamins and minerals as it deteriorates, a probiotic's CFUs constantly decrease over time. Therefore, look out for the highest CFU level possible.
Helpful Packaging
Speaking of deterioration, did you know that your probiotic's packaging can help to lock in those precious CFUs? Light and oxygen break the product down, so some probiotic manufacturers have designed special capsules in an attempt to prevent rapid deterioration.
Avoiding Allergens
If you take probiotics for digestive issues, the last thing you want is to take a supplement that contains affecting allergens. This might include such things as lactose, gluten, or dairy, which are generally considered to be inflammatory even if you don't have a specific allergy to them. Check the labels before you buy to make sure nothing will cause an averse reaction.
Prices
Cheap
If you are looking to add a probiotic supplement to your daily routine but are on a budget, you can easily pick one for $10-$15. Keep in mind that probiotics at this price point might not be high in CFUs, which means that they will be less effective overall.
Mid-Range
The average probiotic costs $15-$25 for a month's supply. In this price range, you are able to find specialized products (i.e. in digestive issues or women's health). In fact, there are some brands in this range that cover both goals with just one tablet.
Expensive
Are you serious about getting the highest quality probiotic the market has to offer? In that case, expect to pay around $25+. For this price, expect a high level of CFUs. Also, brands at this price point may offer better packaging that hinders oxygen and light from breaking down the product, which saves you money in the long run.
FAQs
Why should I take probiotics?
Stress, antibiotics, poor diet, and illness are just some of the things that can disrupt the good levels of bacteria in the gut. This can lead to a range of negative symptoms, including gas, bloating, constipation, and more. Furthermore, women have delicate flora that can be easily disrupted, causing conditions such as yeast infections and bacterial vaginosis.
Probiotics will boost levels of good bacteria and help your body stay fit and healthy. They can target specific areas of the body or cover its breadth, meaning that, in addition to a healthy diet and lifestyle, they can make a huge difference.
How long until I notice the benefits of probiotics?
Given that some probiotics brands contain billions of CFUs, you may start to notice a difference the next day. It depends on many factors, including any long-standing issues, but most people notice a positive difference after a few weeks of use.
It is important also to seek formal treatment for any issues you may experience, as probiotics are intended to be a supplement to your overall health and wellbeing.
Do I need to consult a doctor before taking probiotics?
Not strictly. However, it's always a good idea to keep your doctor informed. They may be able to advise you about a particularly useful bacteria strain, as each strain may benefit a different health issue.