The Best Pimple Patches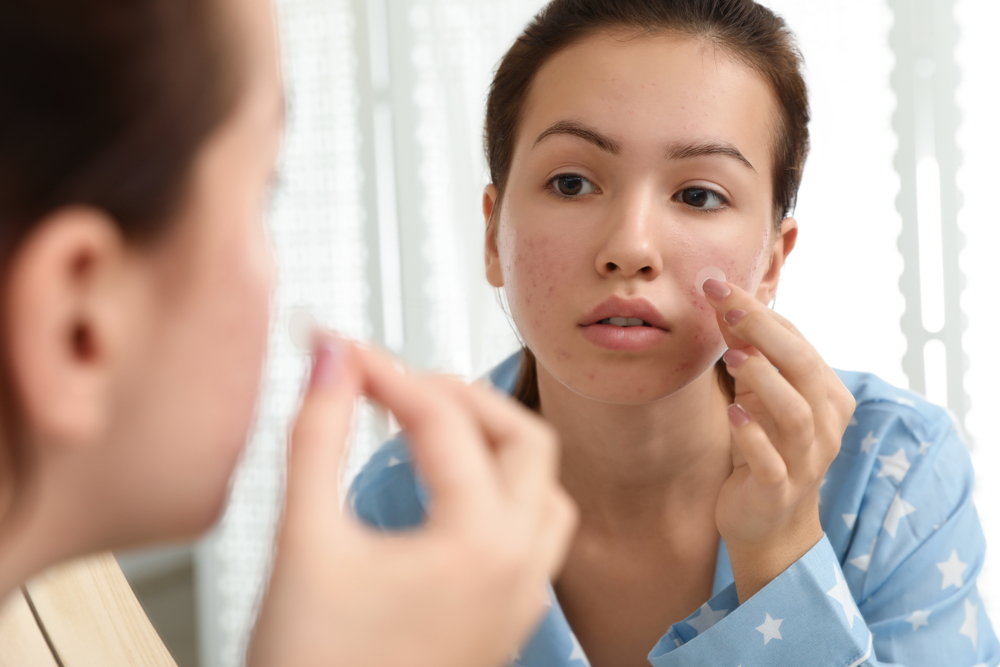 No one likes getting acne, but it doesn't have to be a major inconvenience. If you hate breakouts and want to cover them up, you may want to consider using a pimple patch. These tiny wonders work to fight off acne all while covering up your pimples and making them harder to notice. There are a lot of options out there, but we've narrowed down the best pimple patches on the market so that you can start feeling great about your skin again in no time.
What to Look For
When narrowing down the best pimple patches, we considered product design, price, and quantity. For example, if you wanted to stock up on patches and get a bulk order for a great price, the Biorica pimple patches are a great option. If you prefer a more straightforward patch in a smaller batch and lower price, the Avarelle pimple patches are an amazing bargain. Keep reading to see all our picks and find the pimple patches that are right for you.
Mighty Patch Hydrocolloid Pimple Patch
This no-frills pimple patch has one active ingredient for an effective attack on acne.
Sometimes less is more, especially when considering the ingredients in cosmetic products. If you prefer to keep your ingredients simple, this may be the pimple patch for you. This acne patch's only active ingredient is hydrocolloid, so you don't have to worry about sorting through dozens of chemicals. It doesn't just cover blemishes; it works to completely remove them. Just leave it on overnight and let it work its magic.
Pros:
The patch turns white when it's time to remove it, so it's easy to see the patch working.
It's sticky enough to stay on during sleep but gentle enough to be peeled off without any major pain the next morning.
Cons:
Severe acne may be aggravated by these patches, but for most pimples, they should work perfectly.
Rael Miracle Invisible Spot Cover
These reliable patches come with tapered edges to stay on longer and heal faster.
If you want some serious healing power from your pimple patch, this is a great place to start. These patches from Rael are designed to provide a layer of protection for acne and eliminate pimples overnight. They work to extract pus and other fluids from the blemishes so that they can heal quickly. They also use a non-drying, hypoallergenic formula so that you won't scab up or have a bad reaction. If you want your pimples gone quickly and safely, this is a great choice.
Pros:
Since pimples aren't always the same size, these patches come in two sizes. This lets you choose the size that will work best for each pimple.
They have tapered edges to help them stay on longer for added security against peels and leaks.
Cons:
These patches tend to work better on open pimples than closed ones, but they still provide more protection than a lot of other brands.
Avarelle Pimple Patches
These budget-friendly patches can help keep your face clear and your wallet full.
Fighting off pimples shouldn't cost an arm and a leg, and this product proves it. If you're looking for a cheap way to look your best, Avarelle has you covered. These budget-friendly patches work hard to cover up and eliminate pimples at the source. You can use them overnight to heal acne while you sleep, or you can cover them up during the day while you're out and about. No matter how you use these, they're great patches at an even greater price.
Pros:
The pouch has a reusable seal to preserve the freshness of the remaining patches in the pack.
These patches are non-yellowing, so you won't be left with any discoloration after you remove them.
Cons:
These may irritate sensitive skin, but it's perfectly safe for most types of skin.
Biorica Pimple Patches
Stock up for the foreseeable future with this killer bargain.
If you're prone to acne on a regular basis, it can be helpful to have a stockpile of pimple patches so you can knock them out at the first sight of a blemish. However, this can get expensive quickly. If you're looking for an affordable bulk pack of pimple patches, look no further. This large set comes with many patches in three different sizes to fit all kinds of pimples. We also love that they're translucent and have a matte finish for optimal coverage. If you want to buy in bulk, you'd be hard-pressed to find a better bargain elsewhere.
Pros:
The ingredients in the patch last for 8-12 hours, which is long enough to work during a full night's sleep.
Since each patch is translucent, these are ideal for pairing with makeup for an almost invisible cover-up.
Cons:
The adhesion on these patches isn't as good as other brands, but the affordability and the sheer number of patches make up for it.
Derma Angel Acne Patches
Pimples come in all different shapes and sizes, and so do these patches.
If you're looking to get the most mileage out of your pimple patches, you may want to invest in several different sizes. This two-pack from Derma Angel comes in three different sizes and 120 patches per pack. With that many patches in different sizes, you'll be prepared for just about anything that comes up. Best of all, they can absorb six times their volume in fluids. For high-quality healing power, a variety of sizes, and plenty of patches to spare, this is great for covering all your bases.
Pros:
These patches have thin edges and a matte finish, making them perfect for covering up with makeup.
These have a pull-open wrapper to prevent touching the patch and contaminating it.
Cons:
These can cause peeling in sensitive skin, but they're extremely effective at absorbing fluids and healing blemishes.
Frequently Asked Questions
Do pimple patches help get rid of pimples or do they just cover them up?
Most pimple patches do both. They cover up the blemish to make it less noticeable, but they also help extract toxins and heal the blemish. They almost act as medicated bandages.
Can I use pimple patches with makeup?
Yes. Many pimple patches are actually designed to be used with makeup. They usually have a matte finish so that makeup can lay on top and blend with the rest of the skin.
About the Author
Why Trust Us
Since 2007, TotalBeauty has been committed to helping millions of people find the right makeup, skincare, and haircare products for their needs. Our experts know what works best for every face shape, skin type, hair type, and more. They are here to share that knowledge with everyone looking to upgrade their beauty routines or try something new.