The Best Passion Twist Extensions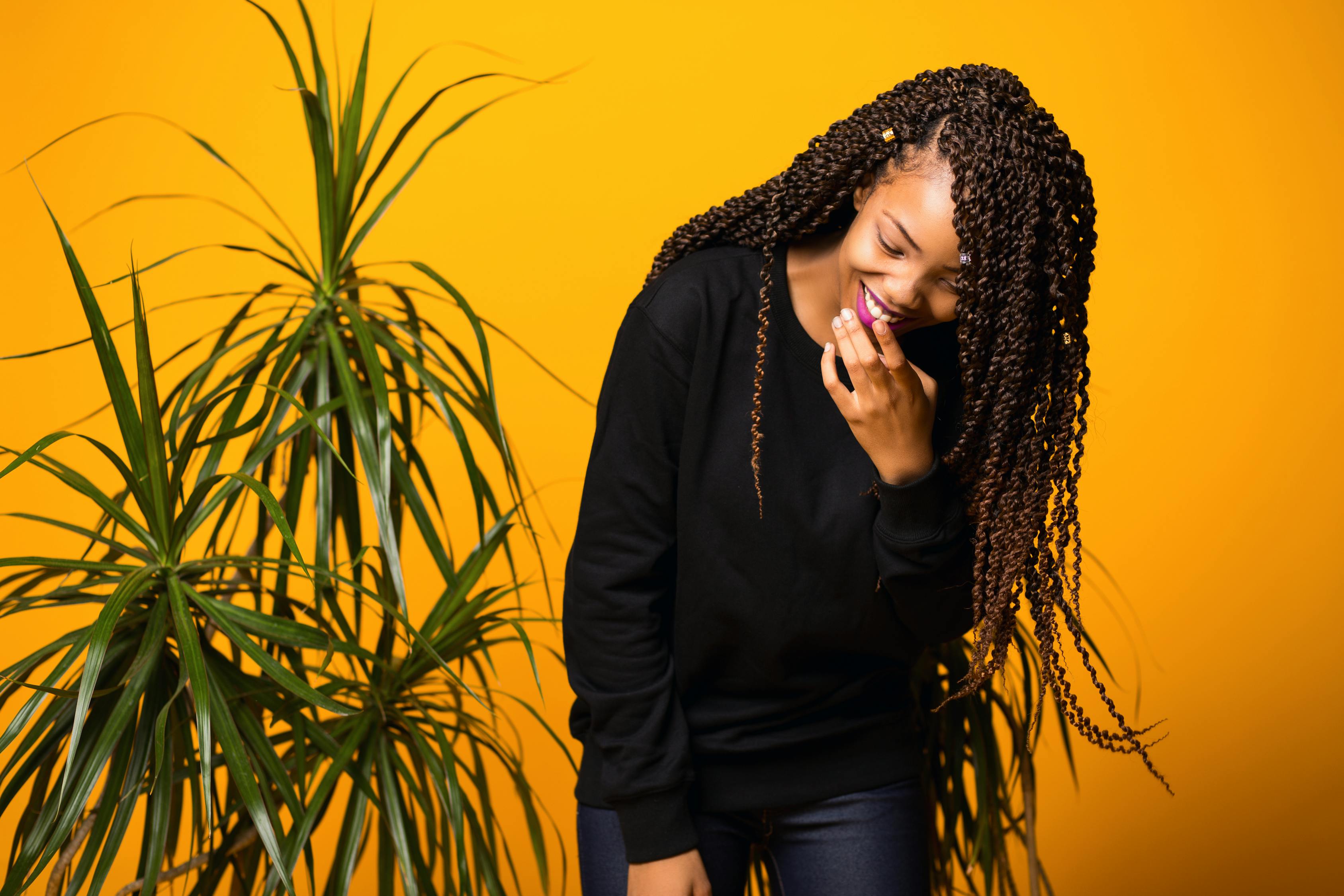 Whether you need a protective hairstyle while growing out your natural hair or simply want a change of pace from braids, passion twists are an excellent option. Passion twists offer a change of pace from traditional two-strand twists. They bring together the best of Senegalese twists and goddess locs to create a beautiful, low-maintenance hairstyle. Passion twists use wavy synthetic extensions to transform your hair into a sea of gorgeous curls a bit less defined than two-strand twists. If you're ready to give this versatile hairstyle a try, you've come to the right place. We scoured the market to find the best options out there to breathe new life into your hair. While researching the best passion twists on the market, we kept a few key criteria in mind. Even the most beautiful extensions will disappoint if they're a pain in the neck to use, so they needed to be easy to incorporate into natural hair. We wanted to find options that retained their shape so that they would be easy to style any number of ways. Last but not least, they had to be gentle enough to use as a protective style that won't damage natural hair. Check out our favorite options below to find the perfect set for you.
Ubeleco Passion Twist Hair
You can twist these soft, lightweight extensions directly into your hair, use them over braids, or use them to create faux locs and many other hairstyles.
These high-quality passion twists are made from the best synthetic fiber available. When you wear these twists, you'll be protecting your natural hair while sporting one of the most stylish hairstyles around. The extensions are 18 inches long and are available in various colors, so you're sure to find one that fits your needs.
Pros:
Everything you need to get started comes in the package, including six-packs of passion twist extensions, a crochet needle, rubber bands, and six colorful beads to decorate your hair.
We love that these extensions come in more natural-looking colors as well as fun, bold shades. No matter which way you choose to go, you'll have soft, easy-to-use strands to style.
Cons:
The hair tends to tangle easily if you're not careful.
Nayoo Passion Twist Hair
Use these silky passion twists to create a lightweight style that will protect your natural hair.
Nayoo designed their passion twists for anyone who doesn't want a lot of hair weighing them down as they go about their day. Made from Kanekalon synthetic fiber, you'll barely notice these super-lightweight twists, making them an excellent option for warm weather climates. Plus, you can choose from five colors and five lengths, allowing you to customize your look.
Pros:
This hair is very soft with a natural feel, and unlike many lightweight options, it's very easy to manage. That's a balance that isn't easily struck, so we definitely appreciate it.
Eight packs of pre-twisted extensions, a crochet hook, ten decorative hair rings, an instruction booklet, and an Ebook come with the set, so one purchase is all it takes to set yourself up for styling success.
Cons:
The individual hair bundles are on the small side.
Dansama Passion Twist Hair
Wear this fun and protective hairstyle on all of your adventures.
Dansama's passion twists prove that great-looking hair doesn't have to cost a fortune. These affordable twists are easy to install and come in various lengths and colors, so you're sure to find a style that suits your needs. The set includes six packs of passion twists, a crochet needle, six colorful beads, and two duckbill clips. You'll need between six and seven packs to complete the hairstyle. The twists are naturally bouncy and soft, resulting in an energetic look.
Pros:
Not only are these twists easy to separate and weave into your hair, but they're also easy to maintain.
Plenty of affordable extensions are very prone to shedding, which can be a huge disappointment when you put time and effort into your styling. These twists resist shedding to keep your style looking like new.
Cons:
The softness of the extensions makes it a bit difficult to keep your knots tight when weaving.
Dorsanee Passion Twist Hair
These wavy passion twists will have you dreaming of your next beach vacation.
If you love wavy hair, you'll love Dorasanee's passion twist extensions. Made with high-quality synthetic hair, these wavy twists will give you an elegant and stylish look. These sew-in twists are easy to install, so you won't spend hours creating your new look. Once installed, you won't have to spend much time on these locs. They're long-lasting and easy to maintain. Plus, they're soft to the touch and as comfortable as human hair.
Pros:
These handmade extensions show impressive attention to detail, making them super user-friendly and easy to work with. The beautiful water wave pattern is
With over 15 color options and a variety of lengths, these extensions enable you to design a truly custom look that suits your tastes.
Cons:
The strands themselves are a bit thinner than we expected.
Toyotress Passion Twist Hair
These handmade passion twists will breathe new life into your look.
Toyotress has designed natural-looking passion twist extensions that are a great choice for natural hair enthusiasts everywhere. These handmade twists are made from high-quality synthetic hair and are available in over 20 colors, giving you the flexibility to create many different hairstyles. Plus, they come in various lengths, so you can wear them long, short, or somewhere in between. Since they're quick and easy to install, you won't spend hours styling your hair.
Pros:
We think anyone with a busy schedule would appreciate these convenient extensions as much as we do. They're pre-looped and twisted, making it easy to achieve a number of styles with less effort.
We absolutely love the level of variation in these twists. They create a beautiful, natural look, and they feel just like the real thing, too.
Cons:
These twists can get snagged in dangling jewelry.
Frequently Asked Questions
How long does passion twist hair last?
Passion twists last between eight and ten weeks with proper maintenance. Proper maintenance includes tying your hair up at night with a scarf or bonnet. Or, you can sleep on a silk pillowcase if you don't like to tie your hair up at night.  If a little frizz doesn't bother you, you can probably wear them a bit longer.
Are passion twists good for your hair?
When they're installed correctly, passion twists won't harm your hair. They're a protective hairstyle that allows your natural hair to rest and facilitates hair growth.
About the Author
Why Trust Us
Since 2007, TotalBeauty has been committed to helping millions of people find the right makeup, skincare, and haircare products for their needs. Our experts know what works best for every face shape, skin type, hair type, and more. They are here to share that knowledge with everyone looking to upgrade their beauty routines or try something new.