The Best Neck Creams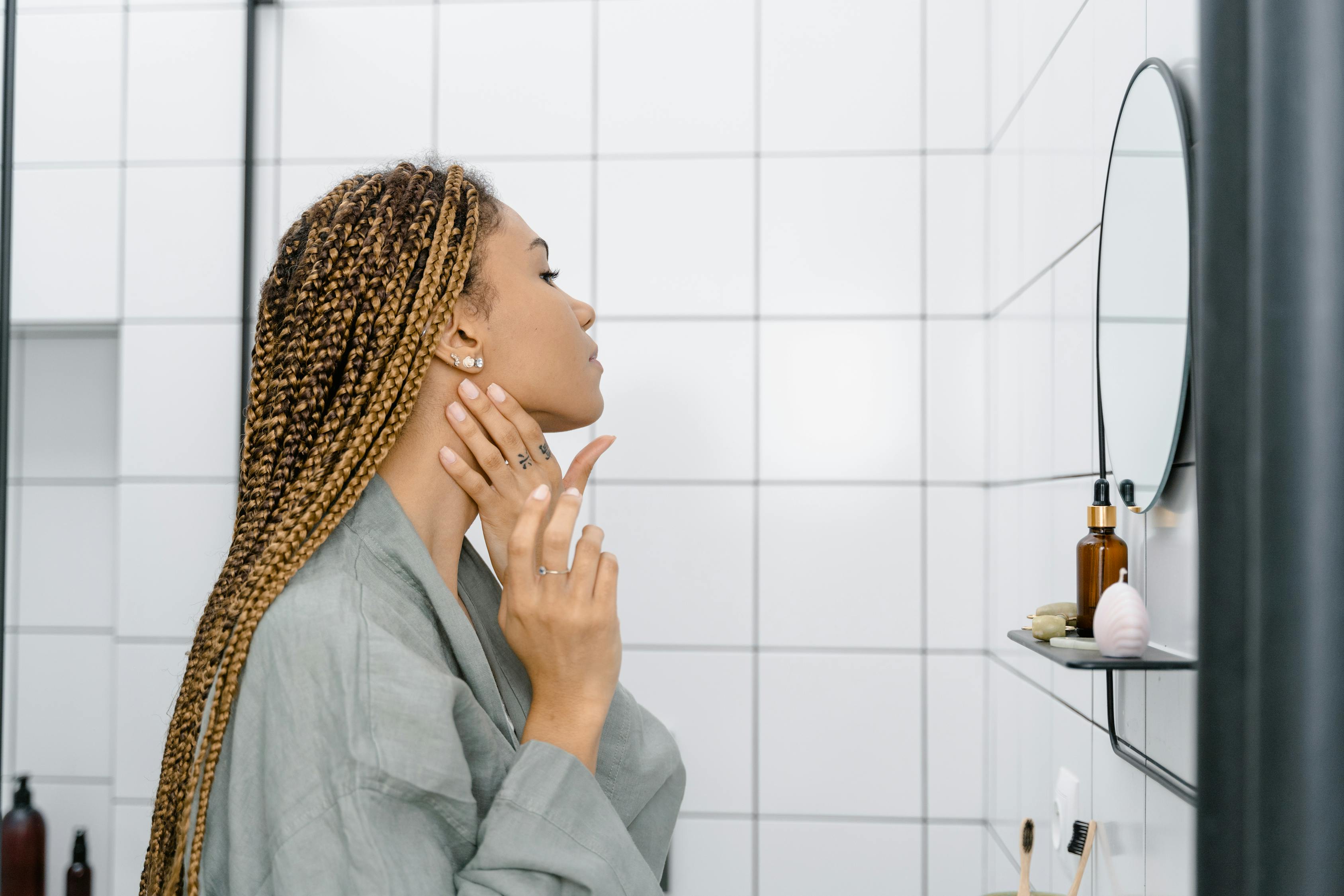 Facial skincare is all the rage, and it's no wonder why — healthy skin gives you confidence and a glow that lasts a lifetime. It's important not to neglect the skin on your neck because it's delicate and can show signs of aging more quickly. While you might not need a whole 10-step Korean skincare routine for your neck, a little extra care can go a long way. Using a moisturizing neck cream is a simple way to keep your skin looking its best. A great neck cream should absorb quickly and contain ingredients that nourish and protect your skin. Our favorite was the Moisturizer and Dark Spot Corrector from Pearl Bright because it includes mulberry extract and arbutin, ingredients that help minimize fine lines and dark spots with continued use. If you're looking for a lighter day cream, we loved RoC's Multi Correxion Neck and Face Cream with SPF. The formula is hydrating without being greasy, and it is non-comedogenic. Read on to learn more about our top neck cream picks.
Pearl Bright Moisturizer and Dark Spot Corrector
This multipurpose neck cream combats dark spots and hyperpigmentation on all skin types.
For an all-purpose neck cream that packs a punch, look no further than this formula from Pearl Bright. It's made in the USA out of natural ingredients and includes moisturizers like vitamins A and E. The smooth cream goes on easily, and over time it helps fade dark marks and hyperpigmentation on your skin.
Pros:
This product is not only a great neck cream, but it's also suitable for fading dark spots on your hands, elbows, knees, armpits, and other areas.
The formula is very thick, but it absorbs quickly without leaving any greasy residue.
Cons:
The active ingredients are mild, so this formula is fine for sensitive skin. But it can take up to two months of daily applications before you see dark areas disappearing, so don't expect instant results.
Activscience Neck Firming Cream
Free of dyes, parabens, silicone, and harmful chemicals, this neck cream is perfect for sensitive skin.
Sensitive skin requires special care, and this neck cream is gentle enough for all skin types. It helps support elastin and collagen production, which can improve skin elasticity and reduce wrinkles and fine lines. Besides being produced without potentially irritating ingredients like parabens, SLS, and silicone, it is also cruelty-free, so you can feel good about looking your best.
Pros:
This cream has a very mild scent and doesn't contain any perfumes that could irritate your skin.
The ingredients include aloe vera gel and chamomile, which help soothe inflamed skin. The main oils are coconut and jojoba, which are super moisturizing and improve skin elasticity.
Cons:
This formula contains retinol, which stimulates the production of collagen and reduces fine lines and wrinkles. It can be very effective, but we suggest using this cream no more than every other day for the first two weeks to avoid irritating your skin.
StriVectin Tighten and Lift Advanced Neck Cream
If you want luxurious skin care without breaking the bank, this neck cream is an excellent option.
This neck cream does double duty, tightening delicate neck skin while also evening out its tone and texture. It strengthens the skin's moisture barrier as well, so your skin will stay hydrated for longer. You can see visible changes within eight weeks, and the longer you use it consistently, the more dramatic the results will be.
Pros:
We love how this noticeably lifts and tightens skin after only a few weeks of consistent use. It has dramatic results that are less expensive and less invasive than surgery.
The formula is very thick, and a little bit goes a long way.
Cons:
The smallest size is only a quarter of an ounce, so it goes fast. If you try it and like it, consider springing for a larger jar.
HSBCC Anti-Aging Neck Cream with Peptides and Collagen
Keep your neck looking its best with this firming cream.
The fountain of youth might only be a fantasy, but products like this firming neck cream can help you age gracefully. It is enriched with collagen, peptides, and elastin, all of which help tighten crepey skin and combat fine lines. The non-greasy formula absorbs quickly without leaving any annoying residue on your skin.
Pros:
We noticed a definite improvement in the hydration and texture of our skin after the very first application and saw increased firmness and fewer wrinkles with continued use.
This formula has a wonderfully creamy texture that goes on smoothly and quickly sinks into the skin.
Cons:
The cream contains shea butter, which is very moisturizing but is comedogenic. This means it can clog your pores, so this cream may not be the best if you have acne-prone skin.
RoC Multi Correxion 5-in-1 Chest, Neck, and Face Cream with SPF 30
Besides providing a healthy dose of hydration, this neck cream also protects your skin from the sun's harmful rays.
This day cream works overtime with a five-in-one formula that offers hydration, anti-aging properties, sun protection, and more. It's powered by RoC's special Hexyl-R Complex and improves the look and texture of skin with continued use. The 30 SPF cream gives all-day protection against sun damage, which further improves skin over time.
Pros:
Although this cream is specially formulated for chest and neck areas, it's also great as a lightweight face cream.
We appreciate how this cream reduces discoloration and fine lines while also protecting skin from future damage.
Cons:
If you have sensitive skin, try a patch test before applying this product all over. The SPF ingredients are safe, but they can irritate the skin if you're prone to allergic reactions.
Frequently Asked Questions
How often should I apply neck cream?
A once-daily application is perfect for most neck creams. If you use a lightweight day cream with SPF, apply it in the morning after showering or washing your neck. If you have a heavyweight night cream, apply it before bed so that it has time to soak in while you sleep.
What is the best way to apply neck cream?
Dot a couple of pea-sized dollops of moisturizer onto your freshly washed and dried neck. Next, gently rub the cream in with sweeping, upwards strokes to discourage sagging. Be careful not to tug or pull the skin on your neck because it is naturally thin and more prone to aging quickly and wrinkling than the skin on your face.
About the Author
Why Trust Us
Since 2007, TotalBeauty has been committed to helping millions of people find the right makeup, skincare, and haircare products for their needs. Our experts know what works best for every face shape, skin type, hair type, and more. They are here to share that knowledge with everyone looking to upgrade their beauty routines or try something new.