The Best Nail Polish Removers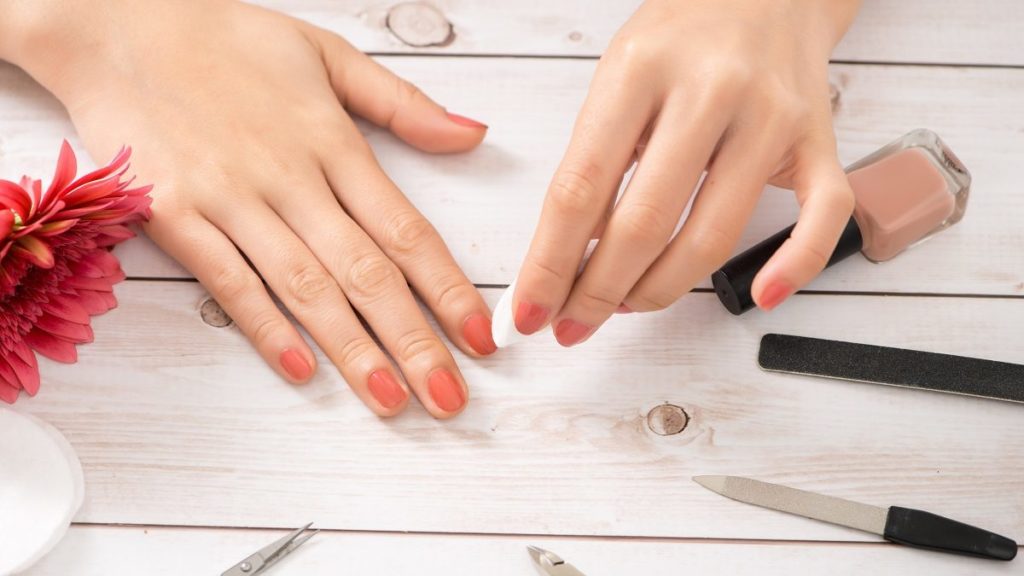 Nail polish remover is a must-have for anyone who coats their fingertips and toes with fun or classic colors. Known for its harsh chemical smell, brands are now creating formulas that are organic, acetone-free and even ones that come as pre-packaged wipes for travelling. To help you nail the best polish remover for your nails, we've sifted through hundreds of options and removed (pun intended) the bad, the ugly, and the not-so-great to share with you our favorite nail polish removers.
Mineral Fusion Nail Polish Remover
Free of any harmful ingredients such as parabens, phthalates, and harsh chemicals, Mineral Fusion's Nail Polish Remover seamlessly clears old polish for a clean and healthy nail surface.
Pros:
Get a fresh, clean surface using this cruelty-free formula that seamlessly removes even the darkest coats. Taking just half of the time as other polish removers, it doesn't leave traces of the previous color on your nail, even if trying to remove the tough glitter. Even better, it isn't accompanied by that harsh chemical smell found in other polish removers that can leave you feeling nauseous or light-headed.
Cons:
Since it does have an oily consistency, it's important to seal the bottle properly once finished using. Some users have reported that even the slightest opening can result in all of the contents leaking out, so to avoid, make sure to pay attention to closing it tightly.
ZOYA Remove Plus 3 in 1 Formula
Zoya's 3-in-1 nail polish remover uses its salon-quality formula to help nourish weak nails as it removes, preps, and conditions them for a streak-free and healthy surface.
Pros:
Free of any harsh chemical smells, Zoya designed a user-friendly bottle that is simple, safe, and spill-proof. The gentle formula effectively removes the toughest layers for a clean and hydrated surface and prepped for a fresh coat. No need to worry about eliminating moisture as this formula actively promotes healthy and hydrated nails. Available in a large 8oz bottle, you won't have to consistently buy more remover so you can use the money you would have spent on fun new polish colors instead.
Cons:
Zoya designed the pump to prevent spills; however, since the flipper top dispenses such a small amount of remover, some users reported having to unscrew the top and use it as a regular bottle instead.
Karma Organic Beauty Nail Polish Remover
Made with soybean oil and lavender, Karma Natural's nail polish remover is non-toxic, vegan, and cruelty-free so you can feel just as good as your nails look after using.
Pros:
Free from acetone or alcohol, no need to worry about drying out your nails when using this remover. Not only does it remove polish fast and efficiently, but it leaves fingertips moisturized. No lingering scent or excessive rubbing when trying to take off polish, and residue quickly washes off. Even better, you can feel safe using on adults or children with a formula made strictly with non-toxic ingredients.
Cons:
While you won't have to use as much as you may with other removers, Karma Natural is on the more expensive side. Despite its natural and non-toxic ingredients, if the cost is a factor, then you may be deterred by the price tag.
Cutex Ultra-Powerful Nail Polish Remover
Made with apricot seed oil, Cutex's Powerful Nail Polish Remover makes it easier than ever to remove tough layers while also nourishing the nail surface effectively.
Pros:
This remover takes half the time to remove the toughest polish and only requires a few cotton pads instead of the usual 4 or 5. Made with apricot seed oil, enjoy a gentle sent rather than the harsh chemical smell that other removers have. Use just a few drops, and polish will come off almost instantly for an easy way to clean your nails in the comfort of your own home.
Cons:
Some users reported that it left a white, chalky residue on their hands. While it easily washes off, if any residue at all is going to bother you, then this product might not be the best choice for you.
Cutex Care Swipe and Go Nail Polish Remover Pads
Perfect for on-the-go, Cutex Care Swipe & Go nail polish remover pads effectively and conveniently remove nail polish when traveling or on the road.
Pros:
With just one of these pads, you can easily remove nail polish from all ten fingers or toes for a clean surface without lingering residue. Carry in your purse, in the car or at work for use in emergencies or during downtime. No need to carry around an entire bottle when these lightweight, pre-packaged wipes are perfect for storing in carry-on luggage when flying.
Cons:
Each box contains ten remover pads, so if you're comparing against an entire bottle, then it is on the pricier end. However, keep in mind that you're paying for the convenience of pre-packaged and lightweight removers that you can easily access while on-the-go.
What Really Matters
Ingredients
A significant difference between removers is whether or not they include acetone. Non-acetone removers use ethyl acetate or n-ethyl ethyl ketone, which is better for the skin and nail extensions. Acetone is harsher and can cause the nails to dry out and become brittle.
Packaging
Depending on your lifestyle, you may prefer a nail polish removing wipe rather than a capped bottle. Not only are wipes more convenient, but they're easy to discard and typically require just one wipe to remove polish from all ten fingers or toes. Caps, on the other hand, offer more extended use, and you can apply with a pad, Q-Tip, or cotton ball if you are only trying to remove polish from one or two nails.
Formula that Helps to Strengthen Nails
Some ingredients included in nail polish removers can severely dry out nails, resulting in brittle or split surfaces. Other recipes are designed to hydrate and repair nails. Nourishing formulas tend to be more expensive than ones that solely remove polish, so depending on your objective, you can decide if you want to splurge on removers that also help with nail health.
What's in Right Now?
Many brands are developing formulas free of acetone and other toxic ingredients. Nowadays, shelves are being stocked with removers that help to nourish and repair finger and toenails, rather than remove polish. Lastly, nail polish remover's once harsh chemical smell is now being replaced with more gentle scents so that you can safely and comfortably remove polish without headaches, nausea and other discomforts that you or people around you may experience.
FAQs
Does nail polish remover ever expire?
As long as you store with the container or package properly sealed, then you can use it until the last drop.
What kind of polish remover should I use with gel nails?
For gel nail polish, an acetone-based polish remover is most effective. Since most polishes with acetone are diluted, you would need one with pure acetone to altogether remove the polish; therefore, it helps to soak nails in warm before applying remover.
Is acetone bad for my health?
It isn't toxic to use on your nails, but you certainly shouldn't ingest it. When using acetone-based removers, your nails, cuticles, and skin around it are more susceptible to drying out and becoming brittle.