5 Best Mud Masks for 2019 – Mud Mask Reviews – Total Beauty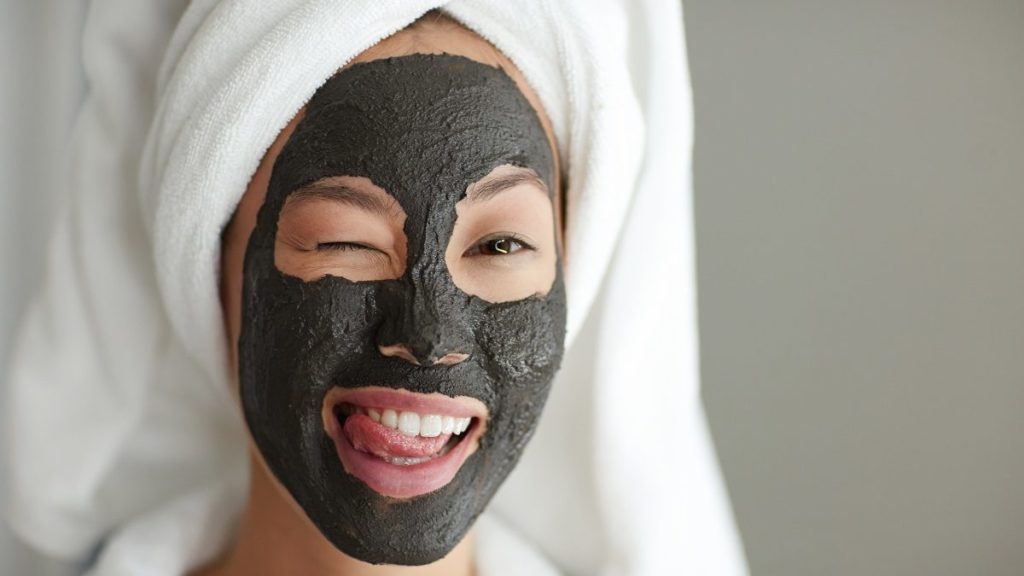 Mud masks are an excellent way to detoxify the skin. They contain active ingredients that unclog pores by removing excess oil and sebum from the skin. Designed to be used weekly, they are simple to use and can be very effective at reducing congestion. For the best results, mud masks should be used after cleansing but before toner and moisturizer. If you are in the market for a new mud mask, here's our selection of the 5 best to choose from:
Best Choice
The Majestic Pure Dead Sea Mud Mask offers a multi-purpose mask product that can be used on the user's face and body and is loaded with several minerals, salts, and other beneficial compounds.
Pros:
A mask that is made from dead sea minerals and mud, known for its richness in specific minerals and salts. The mask can be used on the user's entire body, including their face, and seems to be suitable for all skin types. The product assists in the removal of impurities from the skin, while also providing a deeper cleanse than a lot of the other mud masks that one will find on the market today.
Cons:
The fact that the product acts as a mask for both face and body can be a disadvantage for some people, as there are certain ingredients often added to facial products to provide the user with a more significant level of improvement in skin tone and texture.
Best For Body
The New York Biology Dead Sea mud mask can be used on the face or body. The formula is mineral-infused to offer a gentle yet effective pore-unclogging experience.
Pros:
Ideal for use on the face and body, this mud mask will reduce acne by removing impurities from the skin. It will also help clear out and reduce the appearance of pores. It contains nourishing oils including jojoba and sunflower. If you are targeting a specific concern (such as acne), this product is also available in four other variations, including tea tree, eucalyptus, lavender, and lemon. It's made in the USA and is cruelty-free, meaning it's not tested on animals.
Cons:
It contains shea butter, which might cause acne for some. Some users also found that using this mask caused their skin to purge, which could be a result of the toxins being brought to the surface. So, it's best to use caution on a test area first.
Best For Face
The Aria Starr Dead Sea Mud Mask has been created as a professional spa formula. It aims to eliminate acne while exfoliating and moisturizing the skin.
Pros:
This mask fights acne and blackheads. The main ingredient which aids this is mineral Dead Sea mud. It contains aloe vera and jojoba oil, both of which help to calm and soothe the skin. Other detoxifying ingredients include magnesium, calcium, sulfur, bromide, iodine, sodium, zinc, and potassium. The formula spreads evenly across the skin, meaning a little goes a long way. If you cannot afford Glamglow masks, this could be an excellent dupe.
Cons:
The formula contains natural astringents that may irritate delicate skin. Some users have found the formulation has changed since this product was originally listed on Amazon, so it's worth contacting the seller before purchasing to check.
Best 100% Natural
The Aprilis Dead Sea Mud Mask is a multi-tasking mask that can be used to clear the skin on the face and body as well as to relieve joint pain.
Pros:
It contains activated charcoal, which is one of the best-known ingredients for removing skin toxins. In addition, it contains sweet almond oil, aloe vera, jojoba, and grape extract. Each of these ingredients helps to soothe and hydrate the skin without causing breakouts or irritation. In addition to reducing acne, removing oil, and shrinking pores, this product can relieve pain in the body.
Cons:
The manufacturer does not list the full ingredients on the page, so it's difficult for those with sensitivities or allergies to see exactly what's in the product. It also doesn't state which areas of the body to put it on to experience the product's healing properties.
Best for Acne Treatment
The Anjou Dead Sea Mud Mask is made from true dead sea mud, providing a deep cleansing effect, while also being able to effectively detoxify the skin.
Pros:
Quite an affordable option when the product is compared to other masks that utilize dead sea mud. It contains a large range of essential minerals and other properties that are known to be beneficial for the skin. Manufactured according to both ISO and GMP standards to ensure the product does not contain any inappropriate or harmful chemicals. The mask can be used on both the face and the rest of the body.
Cons:
The ingredients used in this dead sea mud mask could potentially cause people who have sensitive skin to experience an adverse reaction, which means a spot test is an essential factor that one needs to do before using the product. Relatively small container considering the fact that this does act as a full body mask.
What Really Matters
How Mud Masks Work
Skin can become clogged due to impurities, including excess sebum or oil production. In addition, non-comedogenic makeup can also clog pores. Blocked pores lead to blackheads and acne. The purpose of a mud mask is to draw out these impurities so that the skin clears and begins to glow over time.
Ingredients in the mask (such as activated charcoal) remove debris from clogged pores. The process happens over a 10- to 15-minute period and you will feel a slight tightening or tingling on the skin as the toxins are removed.
Add mud masks to a good skincare routine for the best results.
Use
First, it's important to thoroughly remove makeup. You may find that using an oil-cleanser works best for this. Be sure to double cleanse for particularly heavy makeup.
Apply the mask (preferably using a clean brush to avoid getting bacteria in the product) to the areas only where the skin gets congested. To enhance results, steam your face for 10-15 minutes beforehand. This will open up the pores even more.
Leave the mask on for a minimum of 10 minutes, and be sure to watch out for any sensitivity or reaction. Use a warm face cloth to remove the mask, and gently rinse with lukewarm water. Gently pat the skin dry and apply toner and moisturizer.
Application
Apply the mud mask to congested areas of the face–usually the T zone. If you have combination skin, you may wish to use a different mask elsewhere on the face to boost hydration or brightness.
It's important to apply the mud mask only where you need it because it will deeply detoxify the skin. It is not necessary to apply this all over the face where breakouts do not occur. Avoid the eyes and any sensitive skin.
You can also apply the mud mask to any areas of the body that are prone to congestion, such as the shoulders or back.
Ingredients
Excellent mud mask ingredients include activated charcoal or any deep-sea mud. Certain regions, including the Israel's Dead Sea, are known for the deep-sea mud that is used as a beauty treatment.
Also, make sure that the mask has soothing ingredients, such as aloe vera or jojoba oil. Otherwise, the formula might feel too stripping and may dry out the skin.
Prices
Cheap
A cheap mud mask will set you back around $10. At this price, you may find that it's a small, one-time-use sachet. If buying a cheaper mud mask, be sure to avoid artificial ingredients and irritating or clogging ingredients.
Mid-Range
The average-priced mud mask costs around $15, which will get you an 8.5 fl oz container. It's possible to get an all-natural formula at this price point, as well as mud masks that include an applicator.
Expensive
It's possible to pay $20+ for a mud mask, but beware. It's possible to find the exact same ingredients for less. Expensive mud masks tend to be sold by high-end brands such as Glamglow.
FAQs
I have sensitive skin. Can I still use a mud mask?
Absolutely! However, you should always do a patch test before using it on a large area to make sure it doesn't cause a bad reaction. Also avoid putting a mud mask on any areas which are especially sensitive, such as the cheeks or around the delicate eye area.
When you put the mud mask on, watch out for negative reactions. If you feel your skin becoming very hot or tight, delicately remove the mask at once with warm water. Cucumber and aloe vera soothe irritation.
How much product do I need to apply?
In order for the mask to deeply pull impurities from your skin, it needs to be applied in quite a thick layer. You will notice after a few minutes the mask will start to set, shifting from a liquid to a more solid texture that is dry to the touch.
If you don't apply the mask in a thick layer, it will dry down very quickly. It will not adequately cover blemishes in order to draw them out.
If you struggle to evenly apply the mud mask, you may wish to use an applicator brush to easily spread the mask where you need it.
What is the best way to remove a mud mask?
For the most effective removal of a mud mask, use a warm, slightly damp face towel. Gently press the cloth into the face until the mask is completely removed. Rinse the cloth off and fold it over to remove any stubborn traces.
Once the whole mask is off, rinse your face a few times using lukewarm water. Avoid rinsing with cold water, as this could shock the skin and encourage broken veins or redness. Water that is too hot could also burn the skin.
Afterwards, tone and moisturize the skin. This is to close the pores and hydrate the skin. Ideally, a mud mask should be used at night as your skin repairs whilst you sleep. However, if used in the daytime, be sure to also apply an SPF onto your skin before heading out into the sun.
How often should I use a mud mask?
Ideally once a week, although it depends on your skin concerns. If you are prone to a lot of congestion, you may want to use a mud mask in combination with facial steaming 1-2 times per week. Ensure it does not cause any further issues such as more breakouts or sensitivity.
For normal skin, use a mud mask whenever you are doing an extended skincare routine and want to deeply extract from your pores. Typically, this is around once per month.
Try not to use a mud mask the day before a big event as it could cause the skin to purge toxins and impurities, which will bring acne to the surface.
Also, make sure to use up your mud mask in a timely manner, as it may dry up, especially once it has been exposed to air.