5 Best Moisturizers For The Face for 2020 – Moisturizer For The Face Reviews – Total Beauty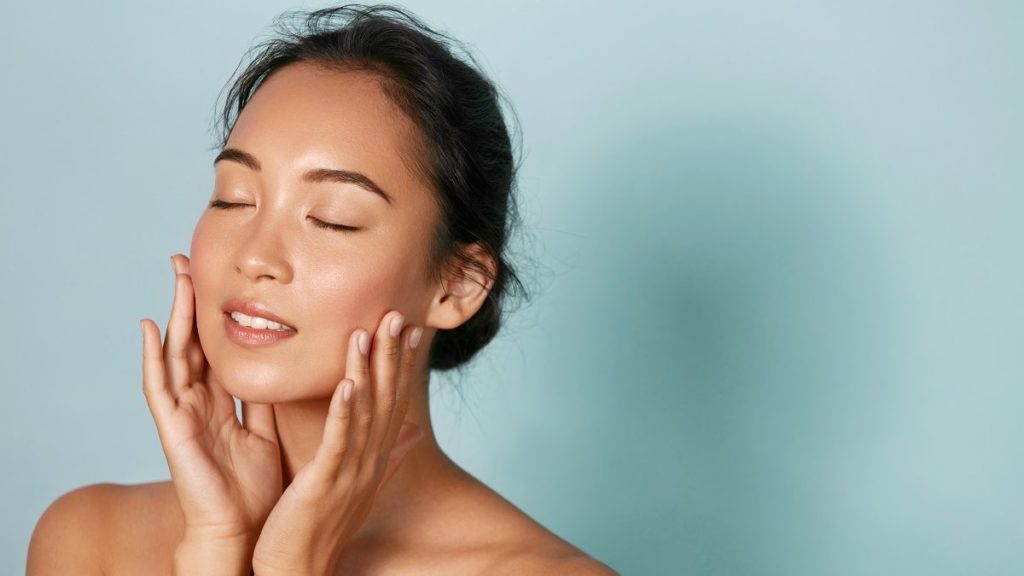 Like cleansers, facial moisturizers are a part of daily life. Even if your skin is oily or acne-prone, it still needs hydration. Depriving oily skin of water actually triggers the skin to produce more sebum, so a good moisturizer for the face is essential for all skin types. A perfectly made emollient might contain oil and butters but be so well-formulated that heavy ingredients absorb quickly into the skin and dry with a matte finish. Lighter formulations rule the lotion kingdom, but there are many varieties of creams to fit every person. Let's have a look at the best five.
Best Choice
LilyAna Naturals Retinol Cream is formulated to dissolve into the epidermis and provide high levels of nutrients.
Pros:
Retinol smooths the complexion and texture of the skin, but that's not all LilyAna Naturals provides. This formula also contains organic aloe vera juice and jojoba oil, hyaluronic acid, shea butter, and a host of vitamins and herbal extracts that work together to give serious hydration. As a heavy cream, it's best to let it soak into your skin at night. You'll wake up with plump skin that has fewer fine lines and a reduced appearance of discoloration and sun damage.
Cons:
Although the instructions state that this cream can be used in the daytime, products containing retinol are best used at night. Retinol heightens sun sensitivity. A sunscreen must be utilized with retinol skincare lotions and serums. Continue using a sun blocker for at least two weeks after discontinuing a retinol facial moisturizer, even when using it at night.
For Extra-Dry Skin
The Neutrogena Triple Age Repair Anti-Aging Face Moisturizer is a day cream with a unique formula designed to help repair parts of the skin that have been damaged by age.
Pros:
The cream features a unique formula that helps to repair the skin, while also providing anti-aging benefits. The product combines shea butter and glycerine as a base for more effective results. Added vitamin C also helps to act as an antioxidant and brightening ingredient. The formula also contains an SPF 25 factor, which helps to protect the skin against the sun, which is one of the most important causes behind accelerated aging.
Cons:
The product does come with somewhat of a premium price point compared to alternative anti-aging day creams. There are also some anti-aging moisturizers on the market with a higher SPF rating, providing more effective protection against the sun. The small size of the container may also be a drawback for many potential customers.
For Daily Use
Aveeno Positively Radiant Daily Moisturizer for the face has built-in broad-spectrum sunscreen for safety against UVA and UVB rays.
Pros:
Aveeno Positively Radiant is a mild skin-brightening lotion and demonstrates clear, positive results over time to clear discoloration, surface scarring, and dark spots. It is oil-free and smooths the surface of the skin. It absorbs easily and doesn't leave a white cast like most sunscreen products. The active sun blockers are titanium dioxide, avobenzone, octinoxate, and octisalate.
Cons:
Aveeno's lotion contains soybean seed extract and glycerine. All other contents are synthetic. The active ingredients in sunscreens are naturally drying and some users feel that the moisturizing properties of this lotion are not enough to counter the drying effect.
Best Anti-Aging
LilyAna Naturals Rose and Pomegranate Face Cream contains vitamins E, C, A, B5, B3, and Coenzyme Q10.

Pros:
This highly nourishing formula contains avocado oil and absorbs quickly into the skin. It is packed with botanicals like aloe vera, rose water and astringents like pomegranate, orange, and lemon that help to reduce pores on the face and inflammation in the eye area. Yes, it's gentle enough to be used around the eyes. It is an anti-aging formula made for sensitive skin and contains the highly moisturizing plant extract, carrot oil. This cream is vegan.
Cons:
The price is high for a jar of about two ounces. The emulsifying wax in it makes the cream tricky to use on wet skin, but it absorbs easily on dry skin. Products that have high percentages of natural ingredients should be stored in a cool place to avoid separation.
For Sensitive Skin
Neutrogena Oil-Free Moisturizer for Sensitive Skin comes in a decently sized bottle and the lotion inside it goes a long way.
Pros:
Even though this is a lightweight cream, you only have to use a little of it to get hydrated. It glides on with ease and makeup can be layered on top of it, even if the lotion has not fully dried. It's fragrance free, making it great for sensitive skin. People who are prone to acne find that it doesn't irritate their skin or cause breakouts. It works well on the entire face, even on combination skin. When used on freshly washed skin, it locks in hydration.
Cons:
This product can sting the eyes. It doesn't dry with a matte finish. It's a bit tacky to the touch due to the petrolatum and glycerin, as the humectant is the only natural ingredient in the formula besides soy extracts and water.
What Really Matters
Skin Type and Lifestyle Match
If you don't like using night creams or serums, try to find a facial lotion that is packed with nutrients from plant-based components like aloe vera, herbal extracts, and vitamins. Some oils like jojoba and grapeseed absorb quickly into the skin and hyaluronic acid helps hydrate the skin. If you find a light formula with ingredients like these to use in the daytime, a nighttime routine is not as essential.
If you wear makeup every day, look for a formula that dries quickly and has a smooth finish that layers easily under your primer and foundation.
Ingredients
A cream may contain many nice elements, but if it also has harmful ones, they might counteract some of the good the face moisturizer can do for you. Chemicals are necessary to preserve the product and to give it a good consistency but try to avoid mineral oil (which clogs the pores) and harsh synthetic components like benzyl alcohol, propylene glycol, and parabens.
A Skincare Line
Once you find a face moisturizer you like, look for other products from the same brand or see if they have specific skincare lines that you can use. Using the same brand for your cleanser, serum, moisturizer, and makeup can compound the benefits for your face. Product developers make sure that each item in a brand's whole line blends well and that the formulations do not clash and cause unforeseen effects. Some skincare brands have entire lines devoted to helping those who suffer from dry, combination, or acne-prone skin.
What's in Right Now?
Full skincare regimens from a single brand is what's in right now. Gone are the days of washing with soap and throwing on any lotion that's handy. Skincare has rightfully become more detailed than hair grooming because there is more room for permanent damage to the skin as a result of using poorly made products. On the other hand, adopting a skincare regimen of which a well-made facial moisturizer is a part can help you see almost immediate results in the quality of your skin. Glowing, more youthful looking skin tends to be the result.
Prices
Expensive
$20-$30 These are rich night creams, especially those that have anti-aging properties. Most products that are sold in jars are best for nighttime use. They are too heavy to be pumped, so they are probably not lightweight enough to go under your makeup either.
Mid-Range
$10-$20 Oils and oil blends are in this category and are generally meant to be used at night. There are some night creams here, too, but the majority are lotions meant for daytime use that have plenty of nutrients in their ingredients.
Cheap
$5-$10 The lotions and creams here tend to be blended with inferior components like mineral oil, propylene glycol, and silicone derivatives.
FAQs
When is the best time to use a facial moisturizer?
A moisturizer for the face should be part of your daily skincare routine. It should be used directly after cleansing without drying the face first. Using a moisturizer on your face when wet will help to lock in more hydration. After your morning cleansing, use a lightweight lotion that will layer well under your makeup.
Choose a night cream with as many nutrients as possible that will sink in while you're sleeping. This will help you wake up looking as fresh as possible. Nighttime is also when you should use products that contain retinol or glycolic acid, as they increase sun sensitivity. If you use them anyway, you will definitely want to use sunscreen the following day.
What are the best ingredients to look for in a facial moisturizer?
Water is key, naturally. But the problem with water is that it evaporates quickly. Lotions are less volatile and help water, humectants, and nutrients enter and nourish the epidermis. A good cream will also form a protective barrier against moisture loss.
Nutrients in facial moisturizers can be oils, which, when emulsified with water, work well to hydrate and nourish the skin. Although components are added to decrease the sheen that oil-based products sometimes provide, water-based products have mostly taken their place. Lotions without oil use plant extracts and vitamins to keep the skin healthy and sometimes use aqueous aloe vera extract or flower waters to replace much of the plain water content. Whether you choose an oil-based or water-based cream, it will be more nourishing the more natural ingredients it contains. A moisturizer that is completely composed of water and chemicals will hydrate the skin but won't provide any other long-term benefits.
Are facial moisturizers unisex?
Facial moisturizers are appropriate for use by men and women. Everyone can benefit from more hydration in the face as it improves the texture of the skin and helps to avoid fine lines and wrinkles later in life.
To widen their market base, fragrances that are enjoyed by everyone have become popular with skincare companies in recent years. More brands have fragrances similar Nivea's classic, unisex scent. Not even every woman wants something sweet or flowery, so things are changing.
What are some ingredients to avoid when looking for a facial moisturizer?
There are unhealthy chemicals found in most personal care products that cost five dollars or less. Some of the chemicals that fit into the danger category are parabens that are used as preservatives, mineral oil and petrolatum that seal in hydration, and a variety of different substances for improved texture that decrease stickiness and give the lotion a non-greasy feel. Synthetic substances that improve the texture of a cream but might not be good for the health include propylene glycol, polyethylene glycol, and some alcohols.
Then there are the chemicals that remove synthetic odors in products. Be aware that if your face moisturizer contains fragrance, the exact components of the scent do not have to be listed on the label. This could be why many people find fragrances to be a major irritant to the skin.
Do I need to apply a makeup primer if I use a facial moisturizer?
If you really want your makeup to look super-smooth and to last longer, using a primer is key. Some people say a serum or moisturizer works perfectly for them to prime the face, but that depends on personal preference and product formulation.
These days, the line frequently gets blurred between primers and moisturizers for the face. If you wear makeup daily, it will save you a step in your routine if you use a primer that provides good hydration. This way, you'll hydrate your skin and reduce the appearance of pores and fine lines at the same time. You will also have a surface onto which makeup glides easily.