The Best Mineral Oils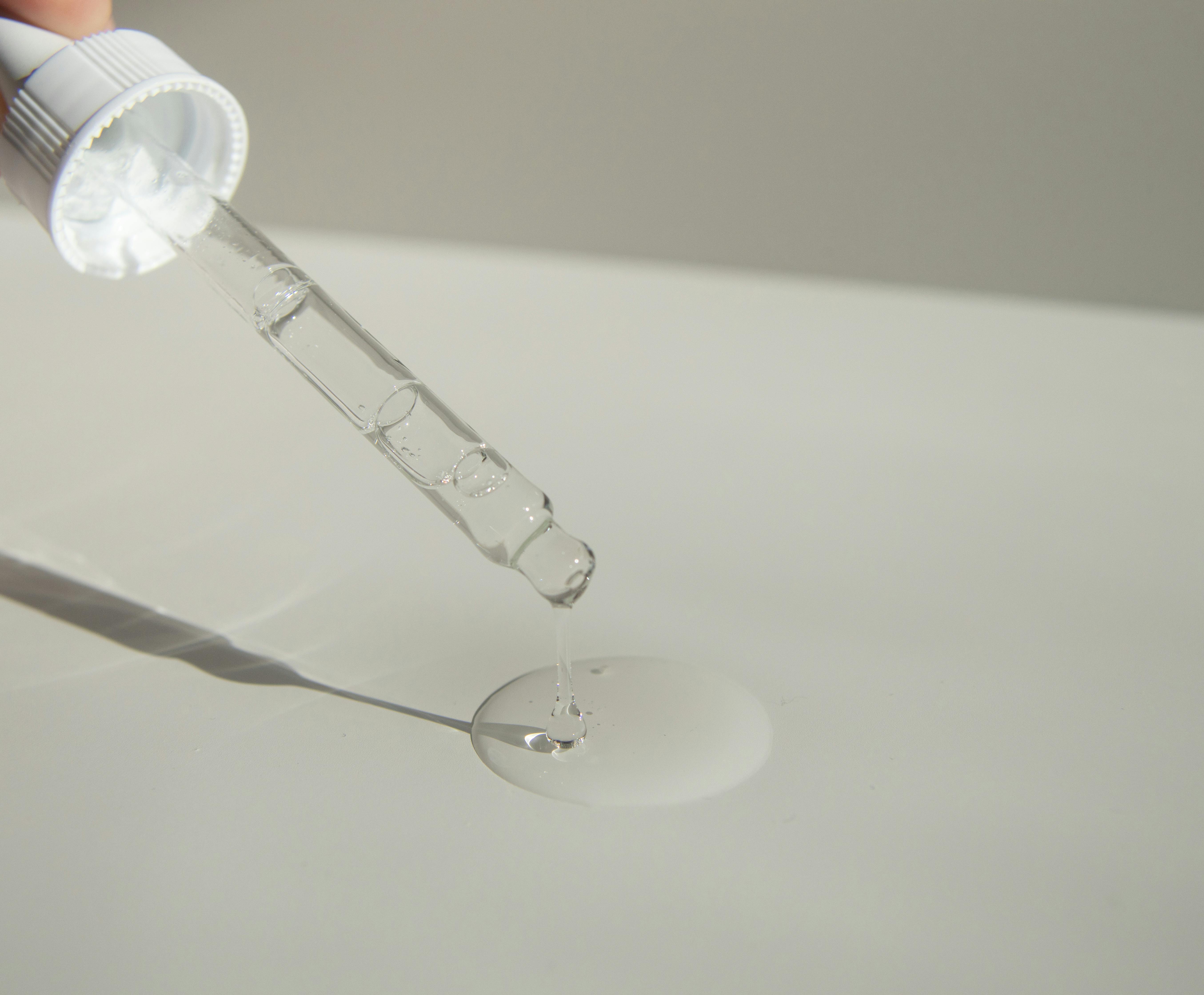 Mineral oil is a commonly found ingredient in skincare products and cosmetics. While it's great for moisturizing and softening skin, mineral oil also has countless other uses. It's a kitchen staple when it comes to preserving any wooden products. Your cutting boards, butcher blocks, and wooden bowls will last you for years with the regular application of mineral oil. We want to make sure of that, so we've honed in on the best of the best. While searching for the right mineral oils, we were extra careful to choose options that would be safe and versatile. For example, you can use thirteen Chef's Mineral Oil for knives, cutting boards, and skincare, all without putting your family in danger. Meanwhile, if you choose the UltraSource UltraPro, you can save a ton of money. If you want to see the rest of the products, take a look at this comprehensive list.
Thirteen Chefs Mineral Oil
It's simple: this food-grade mineral oil will get the job done.
This crowd-favorite mineral oil by Thirteen Chefs is food-safe for surfaces like bamboo cutting boards, wooden butcher blocks, and marble countertops. It will help to protect and seal surfaces to keep them moisturized and free of cracking. You can squeeze the bottle effortlessly to dispense oil, and it has a tamper seal to prevent cross-contamination. For an 18-inch cutting board, you only need one ounce of oil every three months, so this should last you for several uses.
Pros:
This oil is perfect for keeping all of your favorite wooden cooking utensils in good shape, which helps you save money.
It brings life back to your appliances, even stainless steel. You can clean and shine everything in one step.
We feel it's an excellent choice for families because of how safe it is. It makes it easier to protect your little ones.
Cons:
The 12-ounce size may not last long for someone with many kitchen tools to condition.
Bayes High-Performance Food-Grade Mineral Oil
This small bottle of mineral oil is great for home chefs.
This option by Bayes is an excellent wood and bamboo conditioner and protectant. All you have to do is wash the wood with mild soap and water, and allow it to dry before applying the mineral oil with a clean, dry cloth. Formulated and warehoused in Southern California, this mineral oil is infused with essential oil and natural fragrances, too, so it smells lovely without using harsh chemicals. . For best results, use it about once a month.
Pros:
We love that this product is leaping bunny certified as being cruelty-free.
This oil is food-safe and ideal for families and busy kitchens.
It can help you restore antiques without leaving behind a sticky residue.
Cons:
The oil can leak onto the bottle during use, so make sure to wipe it clean afterward.
UltraSource UltraPro Food-Grade Mineral Oil
This professional-grade mineral oil comes in a large gallon size.
If you're looking for a great deal, look no further than this product by UltraSource. It comes at a very affordable price for an entire gallon. This white mineral oil is the perfect food-safe lubricant for industrial kitchen tools such as slicers, blades, and other machines. Of course, it's also great for treating and protecting wood products. Unscented and flavorless, this oil won't mess with the taste of your food. Especially useful for professional chefs, this product will get the job done and last you quite a while.
Pros:
This huge bulk bottle of oil is a favorite for us because it comes with enough to restore, treat, and condition wood and steel all over our homes for months.
It leaves your appliances and wood beautiful without any sticky residue.
We find that it's neither too watery nor too thick, making it extremely versatile.
Cons:
It comes in a 13-inch-tall plastic container that weighs 7.4 pounds, so you may want to transfer it into smaller containers to make it easier to use.
Sanco Industries 100% Pure Food-Grade Mineral Oil
This mineral oil comes packaged in a convenient spray bottle.
Mineral oil is great, but it can also be pretty messy. Although using a bottle with a large dispenser can be efficient, it can also lead to leaking or accidental over-pouring. Lucky for you, this product by Sanco Industries comes in a handy spray bottle that contains 16 ounces of oil. Instead of using a cloth to rub it over your butcher blocks and cutting boards, all you have to do is spray it on for an even coating.
Pros:
The handy spray nozzle helps you get an even coating with very little if any, waste.
This is our favorite choice for quick after-dinner cleanups. Just spray, wipe, and go.
We find it much easier to use and remember for those of us who may be neurodivergent. The compact packaging and quick application process don't take as much time or thought as opening up a large bottle and dumping it out.
Cons:
Spray nozzles can be finicky sometimes, so you may have to replace the top at some point.
Clark's Cutting Board Mineral Oil
This mineral oil is enriched with lemon and orange oils for a delightful scent.
This mineral oil by Clark's offers a little something special. It comes infused with lemon and orange essential oils, which will help moisturize any wooden utensils and kitchen tools while also adding a delightfully natural scent. Unlike plant-based oils, this mineral oil should never go rancid. And perhaps best of all, Clark's ensures that their products exceed food safety regulations, so you know your family's health is safe.
Pros:
You can choose from citrus or lavender scents, making it easier to find one you enjoy.
The inexpensive price tag makes this oil a great value.
It's super versatile. You can use it for wood, steel, and all kinds of projects around your home while making them smell good and stay conditioned.
Cons:
Since this scent will be on your cutting boards and wooden bowls, you'll want to wait 24 hours to avoid having a slight taste transfer to your food.
Frequently Asked Questions
How do you condition wood using mineral oil? 
Mineral oil is an amazing tool to help maintain any of your wooden kitchen items, including utensils, bowls, cutting boards, and butcher blocks. It's important to oil these items regularly or they may dry out and crack.
First off, make sure that your wooden kitchenware is nice and clean. You can give it a scrub using hot soapy water, but avoid soaking your utensils for a long time because they will warp and weaken.
Once the wood is completely dry, apply the mineral oil using a clean, dry cloth. The longer you let the oil sink in, the better. If your wood is especially dry, you can apply a second coat after 30 minutes. You can leave the oil on overnight or for at least a couple of hours. Once enough time has passed, remove the remaining oil using another cloth or paper towel.
What are other uses for mineral oil?
Mineral oil is a highly moisturizing ingredient that can be found in many moisturizers. For relief from dryness, apply mineral oil on your body after a shower, or on your feet before bed. It can also be used as baby oil, as an eye makeup remover, as a substitute for WD-40 for squeaky doors, or as an aid in removing bandages or temporary tattoos. There is a seemingly endless list of uses for this wonderful oil.
About the Author
About the Site
TotalBeauty
Since 2007, TotalBeauty has been committed to helping millions of people find the right makeup, skincare, and haircare products for their needs. Our experts know what works best for every face shape, skin type, hair type, and more. They are here to share that knowledge with everyone looking to upgrade their beauty routines or try something new.