The Best Mica Powders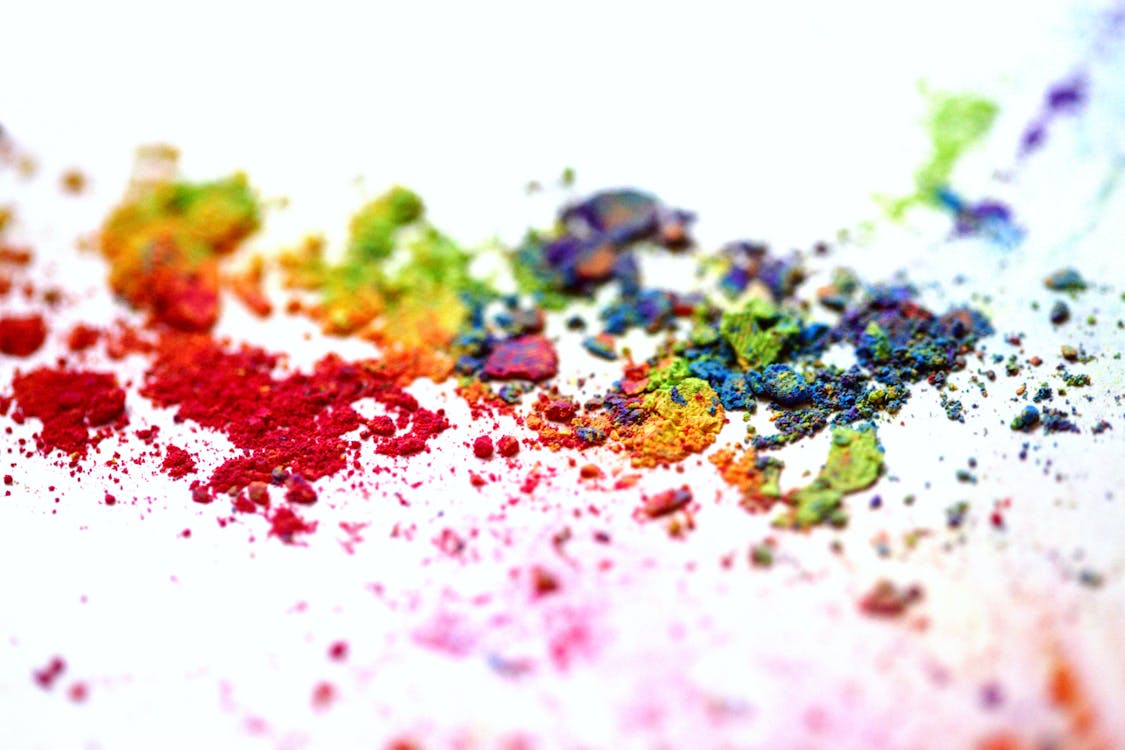 Mica powder's vivid pigmentation is an easy and all-natural way to add color to a wide array of items, from candles to soaps to cosmetics. Choose from almost any color you can imagine and in a wide range of finishes to bring your vision to life. Discover our top mica powder picks to find the exact right hue, finish, and consistency for your next project.
Soap Shop Epoxy Resin Dye
From lipstick to soap to candles, create a custom color for any product.
Perfect for adding color to lip gloss, eye shadow, soap, or jewelry, this mica powder gives you vibrant and bright pigment for all of your projects. Each of the 24 bags contains plenty of pigment for multiple projects. You can even mix colors to create a custom look that's totally your own. Plus, the affordable set is ideal for beginners and pros alike, making it a versatile kit for everyone.
Pros:
A little bit goes a long way, so each of the 24 bags will last you a long time.
The powder comes in easy-to-close ziplock bags, saving you from having to clean up messy spills.
These colors are all pearlescent, giving a nice shine to the final product, especially when working with resin or soap.
Cons:
This set doesn't include a bright red shade, only more muted tones.
Several of these colors create more of a pastel look than a vivid shade, which may be a turn-off for some.
Riya Mica Powder, 50 Colors
Create vibrant soaps, candles, and crafts with this vibrant pigment.
Choose from 50 different shades for your next craft project with this kit from Riya. The non-toxic, vibrant pigments are made with food-grade ingredients, and they're also vegan and cruelty-free, so they're a product you can feel good about using. Just add a small amount of your chosen color to your materials, and the powder dissolves quickly and easily, so it's simple to use. The kit even includes colors of different hues and saturation levels to help you get the exact look you're going for.
Pros:
We love that each color mixes without clumping, making it easy to use even for beginners.
This set includes 50 different shades with no duplicates, giving you dozens of color options and combinations to choose from.
We appreciate that this powder is a natural product, ensuring the health and safety of everyone involved.
Cons:
The set doesn't come with any instructions, but helpful guides can be found online.
Marblers Mica Powder Colorant
Choose from dozens of shades to create the candle of your dreams.
This three-ounce bag of mica powder gives you a plentiful supply for all of your crafting needs. From nail polish to eye shadow to concrete, you can use this powder to color almost anything, allowing you to add your own special style. Plus, you can choose from over 60 different shades or opt to mix multiple colors to create your own unique hue. We love that you can order individual shades so that you don't need to purchase a whole new kit to re-up on your favorite colors.
Pros:
This powder comes in a resealable bag, making it easy to store after use.
You can choose from several different bag sizes to ensure you have the quantity you need, which can be valuable flexibility when you're starting a new project.
Cons:
This powder may not dissolve as easily as some other powders, which can create clumps when you're working with it.
Locdo Mica Powder
These small bottles are a mess-free way to store your mica powder.
This premium-quality pigment set gives you 18 different shades to choose from. The finely ground mica powder is free of harsh chemicals and irritants, making it the perfect way to add color to wearable products like cosmetics or nail polish. Each of the colors comes in an easy-to-use bottle, and each color is non-toxic, cruelty-free, and vegan, so it's a more conscious way to add color to your craft projects. Plus, the convenient bottles are great for anyone who doesn't like messing with resealable bags wide-mouth jars.
Pros:
The set includes a wide range of hues, allowing you to create an endless spectrum of fun colors and color combinations.
This cosmetic-grade powder is non-toxic and non-irritating, allowing you to comfortably work with it safely.
We really enjoy the bright and vibrant colors that this powder is able to create in the products we make.
Cons:
We wish some small spoons were included with the purchase to make handling it even easier.
Seisso Mica Powder
Create a shimmering final product with these pearlescent pigments.
Each of these 15 powder pigments has a shimmering sheen, giving you a sophisticated and high-end look. From white pearl to watermelon red and apple green, the variety of shades allows you to create any color you can imagine. Each powder quickly melts and doesn't create clumps, making it easy to use, and it comes wrapped in a transparent plastic bottle that makes it simple to keep your workspace clean and tidy.
Pros:
From light shades to primary hues, this 15-piece set includes a wide range of pretty colors that we enjoy.
The plastic storage bottles are mess-free and help keep your space clean.
Each of the powders dissolves easily, so you won't have to worry about annoying clumps ruining your project.
Cons:
The powder will sink and settle a bit during transit, so the bottles may not arrive filled to the top.
Our Tips and Tricks
Always use a mask when working with powders in crafts or projects. While different products may indeed be non-toxic, some people may find they have skin irritation working with certain powders, and prolonged exposure to mica dust may cause lung disease. When purchasing mica powder, we recommend finding ones that don't clump very easily, as this will help you evenly distribute the powder throughout your mixture for an even look. If using it for cold process soap, don't be surprised if it loses a bit of its vibrant colors when your soap comes out. This is perfectly  normal, and occurs because cold process soap is opaque, blocking light from revealing the mica powder's shimmery appearance.
Frequently Asked Questions
What is the purpose of mica powder?
Mica powder is a finely milled powder that helps to add color or a shimmery finish. It's often used in makeup products like eyeshadow and highlighter to achieve a subtle shimmer and accent different areas of the face. It is also used in other products like soap, candles, and epoxy resin.
What can mica powder be mixed with?
You can mix mica powder with many different mediums, including paint, clay, water, epoxy, and wax.
About the Author
About the Site
TotalBeauty
Since 2007, TotalBeauty has been committed to helping millions of people find the right makeup, skincare, and haircare products for their needs. Our experts know what works best for every face shape, skin type, hair type, and more. They are here to share that knowledge with everyone looking to upgrade their beauty routines or try something new.