The Best Mascara Wands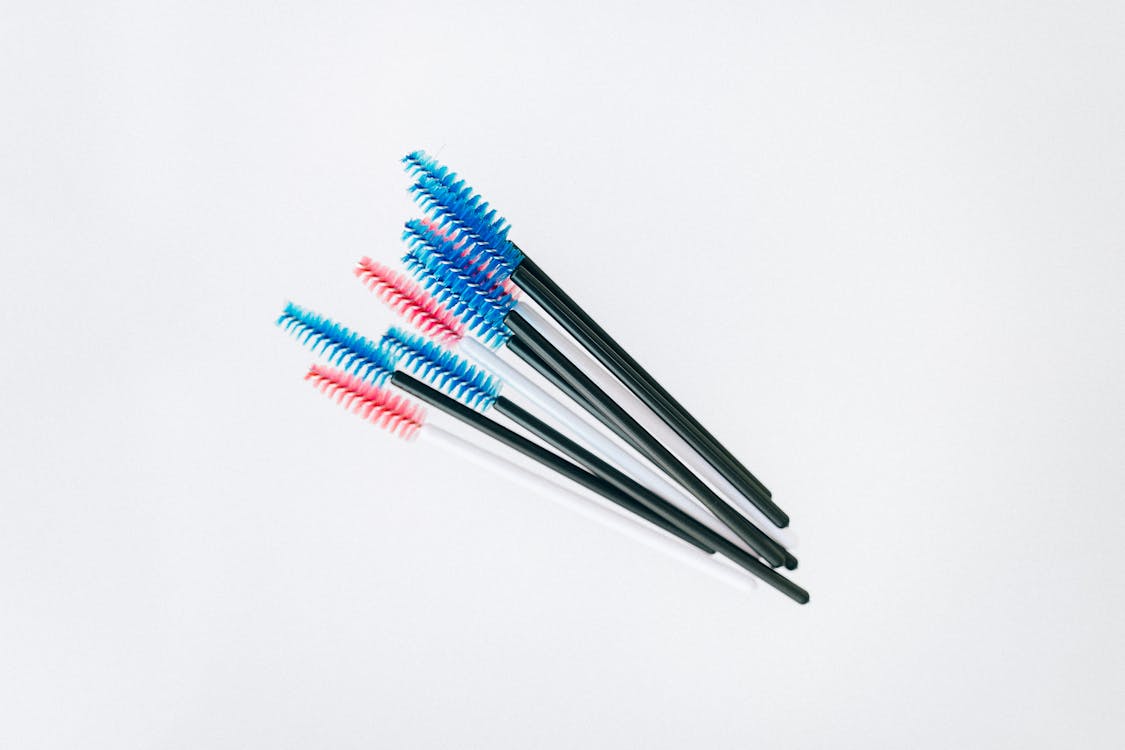 Mascara wands are one of the most versatile makeup tools. They're great for separating lashes before or after using mascara, brushing your eyebrows, or applying growth serums to your lashes or brows. Plus, disposable wands are ideal for sanitation purposes when makeup artists want to use one tube of mascara for different people. Varieties range from thin to thick, long and short, and fluffy to more coarse options. We wanted to help you find a set to fit your needs, so we did some research and found the best of the best. To come up with this list, we kept a few crucial details in mind. We wanted to know how much each set costs, how stiff each brush is, and how sanitary they are. For example, the Aruza sets are extremely clean because you can separate each product and brush. However, you only get four wands, so they aren't very affordable when compared to a set like the one from GoWorth, which comes with a ton of wands for one low price. To get a closer look at these, along with our other picks, check out this list of the best mascara wands.
G2Plus Disposable Eyelash Mascara Brushes
Durable yet flexible, these mascara wands are perfect for all your eye makeup needs.
This set of mascara wands come in a pack of 100 and feature an attractive black and pink design. Great for separating lashes, these wands have brush heads that are flexible enough to contour to each lash for a clump-free look. The wands are relatively compact, the bristles are super soft, and we love that the pink color makes it much easier to see how much product you're picking up and applying. At an inexpensive price point, this set of high-quality mascara wands is definitely our favorite.
Pros:
These are a fabulous choice for professionals. You can use a new one for each client while keeping your kit cohesive.
The bright pink head makes it easy to see which ones have already been used.
We appreciate that the fibers on these brushes don't shed, unlike several other brands of comparable price.
Cons:
The bristles are a little longer than we thought they'd be, which can make it slightly harder to control where your product goes.
GoWorth Disposable Eyelash Mascara Brushes
This pack of two hundred is sure to get the job done.
If you apply mascara daily or are lucky enough to have a career in makeup, this set of mascara brushes is for you. They come in a pack of 200, with 100 that are all black and 100 that have pink tips. Use them to apply your favorite serums, separate lashes, brush your brows or apply the perfect amount of mascara. The brush heads are flexible, and the bristles are durable and shed-resistant. Enjoy all the wands you could ever use with this set of 200 by GoWorth.
Pros:
These brushes are extremely affordable, so you can use a new one every time you do your makeup. It makes them ideal for anyone with sensitive skin or those prone to infection.
We find it to be a great option for indie makeup creators. You can send a new one with each product you sell.
They allow excellent control of your product, so you can avoid smudges and you won't be wasting money.
Cons:
The brush is longer than most, making it much easier to poke yourself in the eye.
ChefBee Disposable Eyelash Brush
With long, durable bristles, this mascara wand is sure to keep your lash extensions looking amazing.
Best For Eyelash Extensions
Perfect for long natural lashes and lash extensions, these wands feature one-inch long brushes and lengthy bristles. The long bristles are great for brushing through each of your lash extensions to keep them neat and in place. This set of 100 wands comes with a reusable container for storage and is compact enough to travel with, as well. The brush head can bend should you need the flexibility, and we love the cute and fun glittery design of the handle.
Pros:
The bristles are firm enough to keep complete control over your product while remaining soft enough to prevent scratching or poking.
Clients love the glitter and bright colors of these brushes, and they help you stand out as unique compared to other artists.
We love the price of this set, and we find it very accessible to anyone on nearly any budget.
Cons:
The bristles may be a little too soft, depending on your preferences. If you need a stiff brush, this isn't the choice for you.
Aruza Empty Mascara Tube and Eyelash Wand
If you use serums or natural oils to help the growth of your lashes or brows, this set of mascara wands is for you.
Many people use oils like castor oil or other growth serums to achieve long, healthy lashes and eyebrows. These tubes by Aruza make oil applications to brows and lashes a breeze. You'll receive four empty tubes with wands, four mini funnels, and four leak stoppers to give you everything you need to store and apply your own concoctions. The tubes are BPA-free, leak-free, and are very compact, making them convenient to travel with.
Pros:
Because each tube and wand includes its own funnel, you don't need to worry about cross-contaminating your products.
These sets are ideal for travel. You can take along your favorite products without worrying about large bottles.
Makeup artists and professionals who make their own products will find this set perfect for their needs. They're especially helpful for internet sales and trade shows.
Cons:
We wish these came with label stickers. They make it easier to keep track of which product is in each tube.
GreenLife Multicolor Disposable Mascara Wands
Color-code your wands or just enjoy the vibrant hues of these mascara wands.
This multicolor set of mascara brushes is perfect for a wide variety of situations. For example, if you're a makeup artist, you may want to assign each color to a different person for sanitation purposes. The colors are also great for keeping track of which hue is meant for what use. You'll receive 100 brushes in four different colors that all feature soft and flexible heads. Their solid design allows them to be washed over and over without damage and is sure to last you quite some time. So if you're looking to add some color to your vanity, we suggest these mascara wands by GreenLife.
Pros:
These ultra-cute wands are loved by almost every client, and they do a great job of helping you stand out from the competition.
Each set includes a reusable little case for easy storage and travel.
We love that the stiff bristles can cut through glue and other residues. They do a great job of helping you clear your lashes and brows of product.
Cons:
We wish the handles were a bit thicker.
Frequently Asked Questions
What should I look for in a mascara wand?
There are only a few things to think about when purchasing mascara wands. First, we suggest that you consider the amount you might need. Most disposable brushes come in packs of at least 100, but some are offered in sets of 200 or more. You should also make note of the bristles and whether they are thin, thick, long, short, soft, or firm. Depending on your needs, each of these factors will play a part in the product's effectiveness. We also suggest that you consider the length of the brush head and the bristles compared to your lashes so they can run through them properly.
What can I use mascara wands for?
Mascara wands are actually very versatile. You can use these makeup tools for separating your eyelashes before and after you apply mascara and as replacements for worn-down wands that come with your mascara. You can also use them to brush oils and serums through your lashes and your brows. These disposable wands can be great for makeup artists who need to use the same mascara or other eye product on different people while keeping sanitation in mind. And mascara wands are also great for exfoliating chapped lips, brushing down flyaways, or even cleaning small household objects.
About the Author
About the Site
TotalBeauty
Since 2007, TotalBeauty has been committed to helping millions of people find the right makeup, skincare, and haircare products for their needs. Our experts know what works best for every face shape, skin type, hair type, and more. They are here to share that knowledge with everyone looking to upgrade their beauty routines or try something new.