5 Best Makeup Primers for 2020 – Makeup Primer Reviews – Total Beauty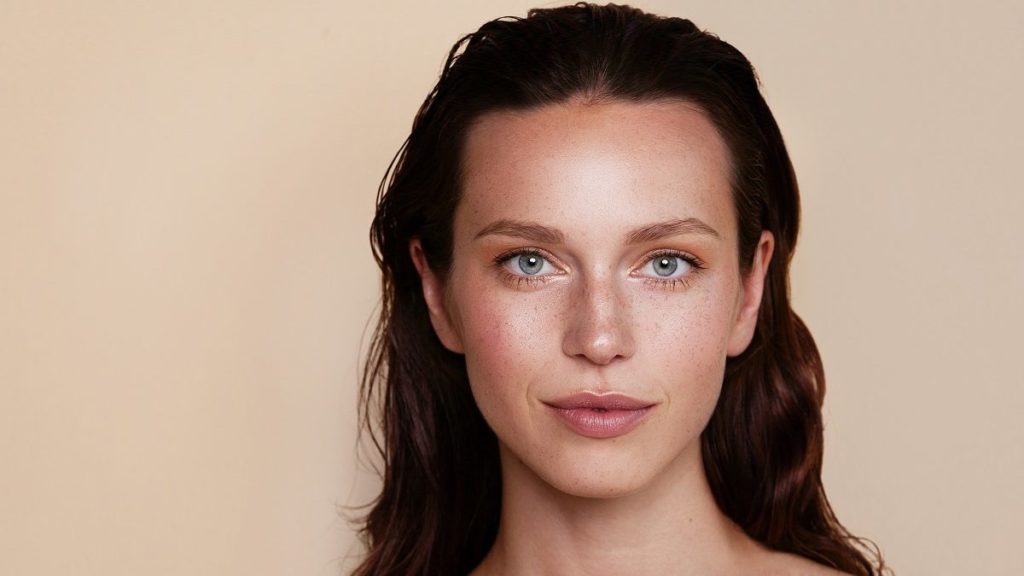 Have you heard the whole discussion about makeup primer? If you are ready to get into the game, that's great! These little tubes and bottles can do so much for your skin and the cosmetics you apply onto it. Makeup primers provide a strong, stretchy base for full coverage foundation that gives you an airbrushed appearance instead of cracks and faults. They blur imperfections, give a soft glow, reduce the appearance of blackheads and pores and keep your foundation and other makeup from slipping, sinking and fading. How did we do without these for so long?
Best Choice
Elizabeth Mott Thank Me Later Face Primer is weightless but water resistant, and therefore perspiration-proof, so your face won't run on a hot day.
Pros:
This makeup primer helps get oily faces under control with its mattifying properties. It also claims to reduce the appearance of pores and smooth the skin in preparation for the application of other cosmetics. This product not only keeps your foundation in place but enhances the appearance of your makeup overall. It does not contain paraben preservatives and is cruelty-free. It is sold in a one-ounce tube and is effective when used as an eye makeup primer, alone.
Cons:
It leaves a very light color to the skin that might be objectionable for those with darker skin tones. Like all silicone-based makeup primers, it is essential to cleanse well before the next application or the product becomes unpredictable.
Best For Dark Skin
Rimmel Stay Matte Primer has the consistency of a thick cream, but the whitish tint leaves a glow instead of a cast on dark skin when under foundation.
Pros:
It is thick but lightweight and altogether a more complicated primer formula than most available options. Rimmel reduces pore size before applying other layers of makeup. Foundation amplifies the appearance of large pores, but this product smooths the surface of the skin and fills in pores, so they aren't apparent. It is a non-greasy formula and claims to control oil shine for up to eight hours. It contains glycerin, which hydrates by drawing moisture from the environment. It is easy to remove.
Cons:
If one lives in a very dry climate, the glycerin content could work adversely by removing moisture from the skin instead of from the environment. The product needs more effort than other makeup primers to apply in an even layer. It should dry for at least five minutes before applying other cosmetics.
Most Easy To Use
Covergirl Simply Ageless Anti-Aging Foundation Primer helps give an even coverage of foundation on aging skin. It has the consistency of a lotion, making it easy to apply.
Pros:
This product is available in one-ounce foaming pump bottles in packages of one or two. Users say it functions like makeup primers that have heftier price tags. Covergirl also makes Simply Ageless foundation and concealer as companion products to use with their makeup primer. The foundation, a fine-line-minimizing formula, hydrates the skin with active ingredients hyaluronic acid and vitamin C. It layers perfectly over the Covergirl Simply Ageless makeup primer. These are cruelty-free products.
Cons:
The primer has a slightly greasy feel when applying. The pump is delicate and can dispense too much product. One must pump very slowly to avoid wasting the primer. At times, the product ships without a cap.
Best for Sensitive Skin
Maybelline Baby Skin Instant Pore Eraser Primer is good at masking blackheads and pores when used underneath foundation.
Pros:
Maybelline Baby Skin smooths the skin and provides a very soft texture. It contains prune extract, a skin softener. Bitter cherry extract is also used in the formula as an astringent to help close pores, the chief claim of this makeup primer, which is upheld. The consistency is thick like petroleum jelly, but it spreads far and only a little is needed to do the job. It gives some oil control.
Cons:
Users claim it is not effective in reducing oil sheen. Unlike some makeup primers, it is not practical to use this product alone. Its effects are only visible under foundation. The size is not a full ounce but two-thirds of an ounce. It does not provide a long-lasting hold for layered cosmetics the way other makeup primers do.
Best For Dry Skin
NYX PROFESSIONAL MAKEUP Honey Dew Me Up Primer contains hyaluronic acid to plump the skin and provide intense moisture.
Pros:
The consistency makes it a good product to use under heavy foundation. The face feels tighter and smoother after allowing the product to settle on to the skin. The product is similar in texture to a serum and contains active ingredients like one as well. It gives a youthful look to the skin and can be used alone without layering other products on top of it. It has a very good hold for foundation, if you choose to apply it, and it reduces sheen.
Cons:
Out of the bottle, it is very sticky–even stringy. It has fragrance added. It uses a tip applicator, but most users would prefer a more sanitary pump. The gold flecks sometimes show up through one's makeup. The bottle is not a full ounce but three-quarters of an ounce.
What Really Matters
Proper and Effective Use
All makeup primers come with instructions for use. Some vary a little from the norm, but here are the basics, so you know what's involved. Start with a clean, freshly washed face. If you have dry skin, apply a moisturizer first before the makeup primer. Even when they contain moisturizing ingredients, the nature of the product is drying. Makeup primers can take moisture out of your face. So, apply a moisturizing cream, or better yet, your moisturizing facial sunscreen, first. Allow the moisturizer to soak in and dry. If you have oily skin, you can apply a toner instead before moving on to the makeup primer.
You will only need a pea-sized amount of makeup primer. Apply it to the center of your face with your fingers or a cosmetic sponge and spread it out to reach your ears, chin, hairline and neck. The amount you apply will be very small and the coverage light and thin, unless otherwise directed. Allow it to set for two to five minutes before layering your foundation over it.
Makeup Compatibility
Generally, a makeup primer from one brand and a foundation from another will work well together without incident. But there is always the possibility that they will not layer well or that you'll have inconsistent results. If you are a newbie, you can remove any margin of error by purchasing your makeup primer, concealer, and foundation from the same line of makeup. The Covergirl Simply Ageless brand is a product line that offers all three. Products from the same line are made to work well in conjunction. You won't have to worry about a mismatch causing little product particles to bead up on your face.
Skincare
The only two types of skincare you will apply under a makeup primer are those that absorb well so as not to interfere with the work of the primer. Use a toner underneath the makeup primer if you have excessively oily skin, or a light moisturizer if you have dry skin. If these products have sunscreen properties, so much the better. What you don't want to do is apply an oil, serum or heavy cream before using a makeup primer. These will keep the primer from providing the necessary bond between your skin and the cosmetics you will apply. It is better to apply heavier skincare products like serums and creams at night to allow them to soak into the skin before your morning cleansing, primer, and makeup.
Makeup primers are all pretty much formulated the same way, with water, plastic polymers, and silicone derivatives. These are basically foolproof products. When they don't work as expected, it is normally due to the mixing of different cosmetic brands on one face or to the complete misapplication of the makeup primer.
What's in Right Now?
Prices
Expensive, $30 – $60: Makeup primers in this category are from big names like Jane Iredale, Colorescience, and Estee Lauder. Most don't rely strictly on the brand name to sell an average product at a higher price. Instead, components are added to give the makeup primers here lasting benefits. Some contain sunscreen. Others have skin-plumping hyaluronic acid or retinol and moisturizing triglycerides to make them useful as anti-aging applications and to help smooth the skin, as opposed to simply lending a nicer appearance.
Mid-Range, $15 – $30: Most of the offerings here do not have any extra perks added, except a few that are color-correcting. Almost all claim to mattify the face and reduce pore appearance, and so they do. Brands include Benefit Cosmetics, Too Faced, and Smashbox. There are a few primer sprays here, like Skindinavia, that use aloe vera instead of silicone derivatives.
Cheap, $5 – $20: These are your regular drugstore brands like e.l.f., Maybelline, Covergirl, and the like. Again, the basic makeup primer formulation is about the same for a five-dollar product as for a fifty-dollar one. So, while a less expensive variety might not have hyaluronic acid, it will function as a cosmetic fixative and mattifier about the same. You'll save more money experimenting in this category over buying a sixty-dollar product online just to find that it doesn't work for your skin.
FAQs
How can I avoid cake-face wrinkles with makeup primer?
Makeup primer was made just for this purpose. The mattifying properties, pore reduction, and color correcting–for those that claim it–are secondary properties to the original purpose of makeup primer. If you apply significant layers of cosmetics in your daily routine, you are bound to have realized that it sinks, caves, shifts, and wears off. After so much time in the mirror getting your application just right, by the end of the day, it settles into wrinkles, caves into hollow places of the face, and spreads outside of the intended area. Then the color wears off. Imagine the difficulty.
So, if you wear layers of cosmetics, including concealer, foundation, facial color, and eye applications, a makeup primer is essential to keeping all of these locked in place. Translucent powder performs a similar function of locking in layers, but it tends to cave into fine lines almost immediately, particularly in the eye area. Makeup primer covers wrinkles and pores first to avoid this happening. In the process, it blurs imperfections while making a strong, stretchy barrier over the surface of the face to keep cosmetics from sliding.
Does makeup primer keep makeup from absorbing into the skin?
It is a misconception that makeup primers were made to block out the harmful effects of other cosmetics. Makeup primer can block some impurities from entering the skin, but it is a porous product and will by no means stop everything. Moreover, makeup primers are not usually natural, but rely on petrochemicals to perform. As a class, they are not protective. They are primarily meant to keep makeup in place.
How do I remove the makeup primer effectively before the next application?
Makeup primers are made of sticky dimethicone or plastic polymers. It might even have another tacky substance to add moisturizing properties, glycerin. Luckily, makeup primers also contain other additives to improve texture and make it easily spreadable. However, the sticky base remains. It needs a thorough cleansing to remove it completely, just as any other makeup, otherwise, when reapplied the next time, it could give unpredictable results.
If you're worried about the silicone derivatives in makeup primers, most are saturated with them. Actually, these days, silicone is in almost every beauty product. Turn the label around and you'll notice the word-ending "-cone" listed at least once–and probably three or four times. All are silicone derivatives. Double-cleansing is the best way to get all that off your face, and to allow your skin to breathe overnight before starting the whole process over in the morning. Using a natural body oil, like coconut oil, with cotton pads, swipe all the makeup off, working carefully until no traces show up on the pads. Then, wash your face with your regular facial cleanser.
Why Trust Us
Since 2007, TotalBeauty has been committed to helping millions of people find the right makeup, skincare, and haircare products for their needs. Our experts know what works best for every face shape, skin type, hair type, and more. They are here to share that knowledge with everyone looking to upgrade their beauty routines or try something new.