The Best Lotions For Dry Skin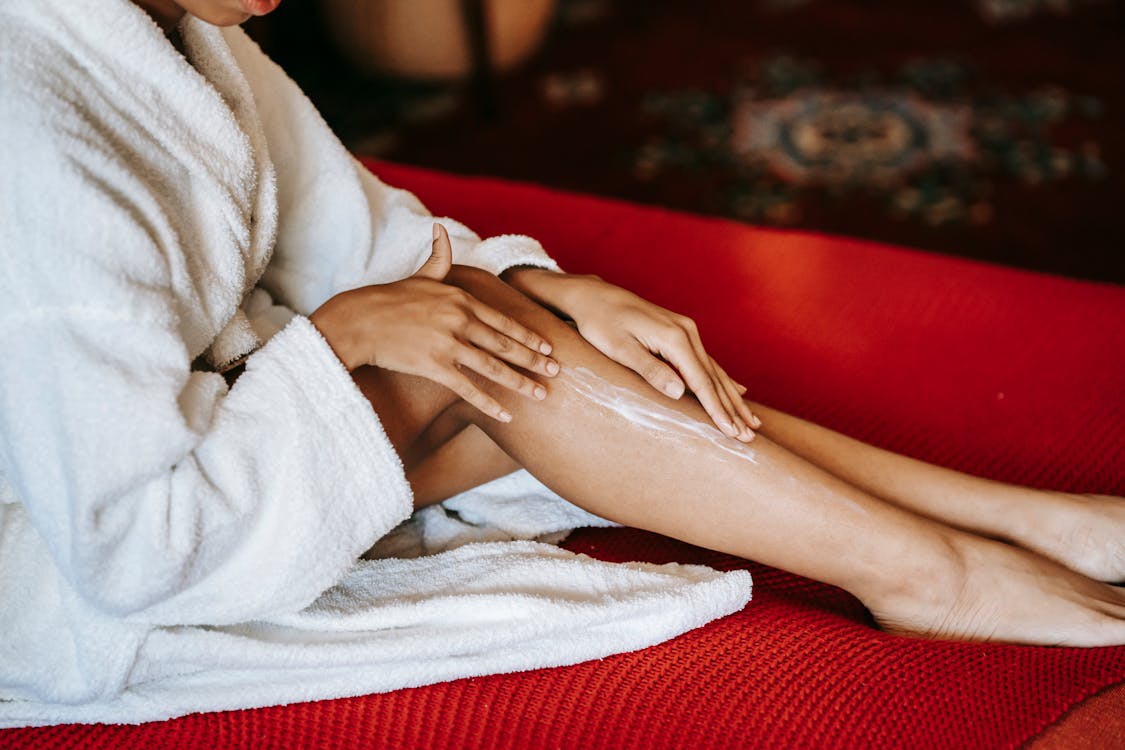 Keeping your skin hydrated doesn't just make you look better — it helps you feel better, too. But whether you suffer from irritation all year round or just experience itchy flare-ups in the colder months, having the right moisturizing products on hand can make all the difference. A good dry skin lotion has ingredients that help increase the water content of your cells while repairing their water barriers simultaneously. And to help you get started, we've compiled a list of our favorite lotions for dry skin available today.
What to Look For
We took consistency, formula, and scent into consideration when vetting the top contenders on our list to ensure you get the right hydration for your particular skin type. So, for example, if you're looking for a dry skin lotion that goes on easy and smells fresh all day, try the daily shea butter lotion by Jergens on our list. On the other hand, if you're looking for something a bit gentler on the skin and a bit stronger to the nose, you can't go wrong with the natural argan oil moisturizer by OGX. Check out the rest of our best body balms below to get your skin feeling and looking great again.
Jergens Shea Butter Lotion for Dry Skin
Thanks to its lightweight formula, this dry skin lotion rubs right in for moisturized radiance in moments.
Keeping your skin happy and hydrated is essential, but it can also feel like a drag if you have a busy schedule. That's why finding a lotion with the right consistency is so important. We recommend this shea butter lotion by Jergens for anyone looking for restorative radiance without the need for vigorous rubbing. Simply apply a layer and watch it absorb right into your skin for a sheen that lasts all day long.
Pros:
Unlike other dry skin lotions that are as greasy as they are thick, this lotion delivers hydration without clogging your pores.
If you're looking for a subtle scent that stays with you for the day without being too overpowering, you'll appreciate this lotion's natural, cocoa butter-like smell.
Cons:
The nozzle won't lock back down after using it for the first time, so you'll need to be careful if traveling with the product.
OGX Radiant Glow + Argan Oil of Morroco Lotion for Dry Skin
Perfect for use on sensitive skin, this hydrating lotion uses a more natural, chemical-free formula.
Even though most moisturizers are designed for hydration, some of them are too intense for use on sensitive skin. Thankfully, though, there are some gentler lotions out there that heal your cell barrier without irritating it at the same time. This argan-oil-based lotion by OGX, for example, uses a formula that doesn't contain parabens or surfactants. Nourishing for all skin types, this daily moisturizer makes dry skin glow more naturally.
Pros:
Despite the low water content of this lotion, it goes on smoothly and dries quickly for an all-day moisturizing effect.
Perfect for those with arthritic hands, this dry skin balm uses a classic dispensing design, saving you soreness and stress from pumping.
Cons:
The smell of this lotion is stronger than others, but we think it's delightful.
Olay Quench Lotion for Dry Skin, Set of Two
Improve your skin's moisture barrier faster with this combination pack of body lotion.
Ideally, you should apply your moisturizer twice a day to see the best results on your skin. Unfortunately, though, this means you'll use more lotion in less time, which is where a two-pack of your favorite product can really help. The Quench body lotion by Olay comes in a convenient dual pack so that you never miss a self-care session. Best of all, thanks to the shea butter and vitamin E formula, this lotion lasts longer on your skin when you do apply it.
Pros:
A good moisturizing lotion doesn't just help the symptoms; it also battles the cause directly. This lotion hydrates your skin while making it more resistant to dryness over time.
This lightweight lotion absorbs quickly rather than laying on top of the skin all day.
Cons:
This lotion contains parabens and alcohols in its formula.
Jergens Wet Skin Moisturizer with Shea Butter Lotion for Dry Skin
You can use this moisturizer right in the bath for faster, fuss-free results.
From cleansing our hair and bodies to scrubbing dead skin cells away, showering regularly makes you look and feel good. But did you know that you can moisturize in the shower as well? Your pores are actually at their most ready for hydration after a warm shower. And that's precisely the best time to apply this shea butter dry skin lotion by Jergens. Simply rub on the in-shower moisturizer, towel off, and go about your schedule for all-day hydration.
Pros:
This lotion isn't just easy to use — it's also super effective against harder-to-tame dry, flaky areas like knees and heels.
Unlike other dry skin lotions that take a while to apply and rub in, this in-shower moisturizer goes on like baby oil on damp skin but won't stain your clothes or sheets afterward.
Cons:
If you have sensitive skin, you may experience some breaking out after the first few uses.
Eucerin Skin Calming Lotion for Dry Skin
This calming lotion uses oatmeal to soothe dry, irritated skin.
One of the most frustrating aspects of having dry skin is how itchy it can be. Worst of all, some moisturizers can actually increase the itchiness. Fortunately, the folks over at Eucerin had this problem in mind when creating the formula for this calming lotion. Enhanced with soothing oatmeal and rich emollients, this moisturizer helps control dry, itchy skin without irritating it and without being too greasy for daily use.
Pros:
Thanks to the unscented formula, this moisturizer is as subtle as it is soothing.
Perfect for swift daily application, this lotion for dry skin comes in an easy-to-use pump bottle that makes one-handed dispensing a breeze.
Cons:
This lotion has a more runny texture, especially if you put it on directly after a shower.
Frequently Asked Questions
How often should I apply moisturizer to my dry skin?
Unless specifically directed otherwise on your particular lotion bottle, you can generally apply moisturizer twice daily to keep your skin hydrated and healing. Using lotion in the morning makes sure your skin is protected against the elements you encounter in your daily routine, while a nighttime application repairs your cell barrier while you snooze.
Should I put lotion on directly after showering?
Experts recommend applying moisturizer right after toweling off. Most dry skin lotions work best when your skin is already a bit hydrated. Otherwise, water evaporates off of your skin, leaving you feeling dryer before you even moisturize.
About the Author
Why Trust Us
Since 2007, TotalBeauty has been committed to helping millions of people find the right makeup, skincare, and haircare products for their needs. Our experts know what works best for every face shape, skin type, hair type, and more. They are here to share that knowledge with everyone looking to upgrade their beauty routines or try something new.