The Best Liquid Eyeliners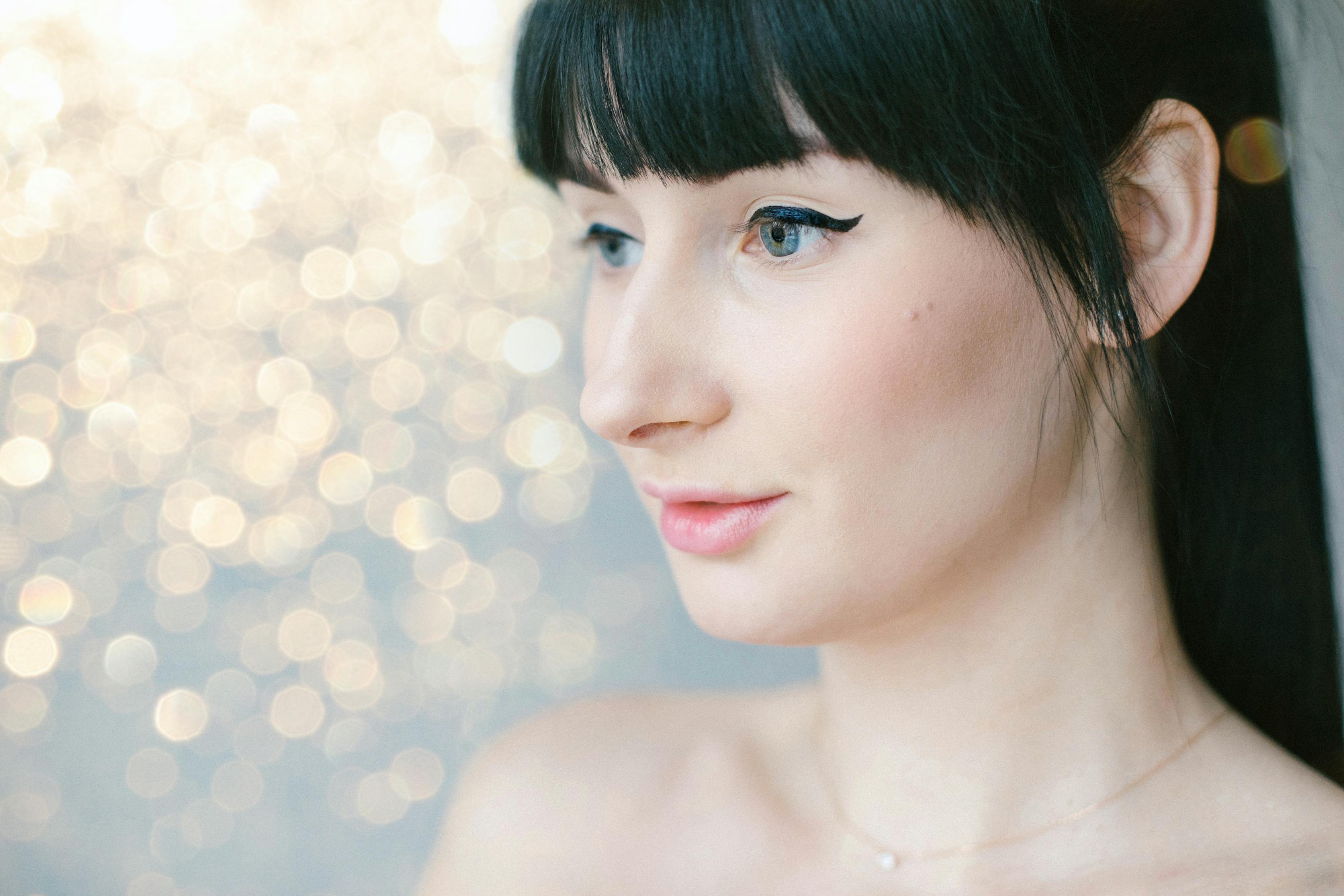 Capable of creating subtle lines, sharp wings, or dramatic designs, the right liquid eyeliner can totally transform your look. But it can be a tricky art to master, and if creating those perfectly straight and symmetrical lines wasn't hard enough, finding the best liner to fit your needs can be just as challenging. We always keep an eye out for liners with concentrated pigments, non-irritating formulas, and tips that make application easy and smooth. So to help make your hunt just a little bit easier, we've put together a list of some of the best liquid eyeliners we could find.
Maybelline Hyper Easy Liquid Pen
With a flexible tip and saturated pigment, this liquid eyeliner is a must-have for any beauty babe.
At the top of our list is this liquid eyeliner by Maybelline. With an incredibly flexible tip to mold to the shape of your eye, their pitch-black Hyper Easy liner delivers a smooth glide and a satin finish. The high-quality formula offers saturated pigment and won't flake, smudge, or crack. You'll be able to go over lines repeatedly without taking off your previous work. Plus, the pen's slim, hexagonal shape gives you an excellent grip for comfortable, stable application. This affordable liquid eyeliner is perfect for anyone who wants to define their lashline without spending a fortune.
Pros:
Lasts up to 24 hours
Fine felt tip
Great value for the cost
Cons:
The thin tip means you'll need a couple of applications for thicker wings
Stila Stay All Day Liquid Eyeliner
Go ahead, let 'em rain on your parade. You'll still look fabulous.
When you've put in the work to get the perfect eye look, the last thing you want is a little perspiration or unexpected rain washing it all away. The best way to prevent that much-maligned raccoon eye effect is by investing in a quality waterproof liquid eyeliner. This liner by Stila has a waterproof formula that lasts all day with no smudges in sight. The brush tip is a nice, sharp point and the pigment dries pretty quickly once applied. Although it's waterproof, you won't need to furiously scrub once it's time to take it off. We'd recommend this liquid eyeliner for the active beauty buff or anyone who needs reliable, all-day wear.
Pros:
Glides on easily
Available in a dozen different colors
Cons:
This liner is on the pricier side of our list, but a quality waterproof liquid liner is no small feat
La Pure Eyeliner Stamp
This duel ended liquid eyeliner will give you a sharp cat-eye in seconds.
Honestly, how many of us get symmetrical wings in just one try? La Pure's innovative Eyeliner Stamp is here to change all that. This revolutionary liquid eyeliner comes as a set of two pens, one for each eye. Each pen is double-sided, with one side featuring a stamp to create an instant wing and another bearing a standard eyeliner tip for definition and fine lines. The pens are offered in two different sizes so you can get the best fitting wing for your eye, and they deliver smudge-proof, saturated color that lasts for hours. If you're tired of redoing that cat-eye over and over, this liquid eyeliner stamp is for you.
Pros:
Water-resistant formula
Innovative design
Great for cat eyes on the go
Cons:
The stamp can take a few tries to master
Neutrogena Precision Liquid Eyeliner
Made with coconut and honey, prevent irritation and puffy eyes this hypoallergenic liquid eyeliner.
As with foundation or other makeup, you should choose a liquid eyeliner that best suits your skin type. If you happen to have sensitive skin or eyes, this liner offers a hypoallergenic formula that contains natural honey and coconut, which also means it won't dry out or flake. The felt tip provides a precise and super smooth application for lines as thin or as thick as you want. And the pigment won't run or smudge for a long-lasting look. Remember, at least when it comes to your eyeliner, beauty is not pain, and pain is not beauty.
Pros:
Highly pigmented
Hypoallergenic so as not to irritate your eyes or skin
Smudge-proof formula
Cons:
It can take a little more time to remove
Nuonove Matte Liquid Eyeliner Set
If you're after bold pigments that just won't quit, this set of assorted colors is sure to make you swoon.
Black eyeliner is an absolute classic, but once you've mastered the basics, why not have a little fun? This colorful set of liquid eyeliner by Nuonove has 12 different colors for you to play with. The formula is waterproof, so those with oily lids or active lifestyles can still enjoy these rich colors. The brush tip is super thin, perfect for making designs and controlling the thickness of your lashline or wing. Plus, it's easy to remove without leaving any residue or pigment behind. So if you're ready to try something new, this set of vibrant liquid eyeliners will be a great addition to your makeup drawer.
Pros:
Includes 12 richly pigmented colors
Great value for the price
Easy to remove with standard makeup remover
Cons:
Flaking may occur after long wear
Frequently Asked Questions
Is liquid eyeliner better than a pencil?
One isn't necessarily better than the other; it just depends on the look you're going for. Liquid eyeliner is great for producing a more defined, sharper line. A pencil is better for creating softer lines or for purposeful smudging or blending.
Is liquid eyeliner suitable for beginners?
Liquid eyeliner can be challenging for beginners to perfect since it's designed to make sharp, precise lines. It's important to understand the areas of the eye that liquid liner is intended for, like lids and outer lids, versus areas that pencils would be better for, such as your waterline. Although liquid eyeliner can take time to master, that doesn't mean you shouldn't give it a try. Once you've got it down, it's a fun way to switch up your look.