5 Best Korean Face Masks for 2020 – Korean Face Mask Reviews – Total Beauty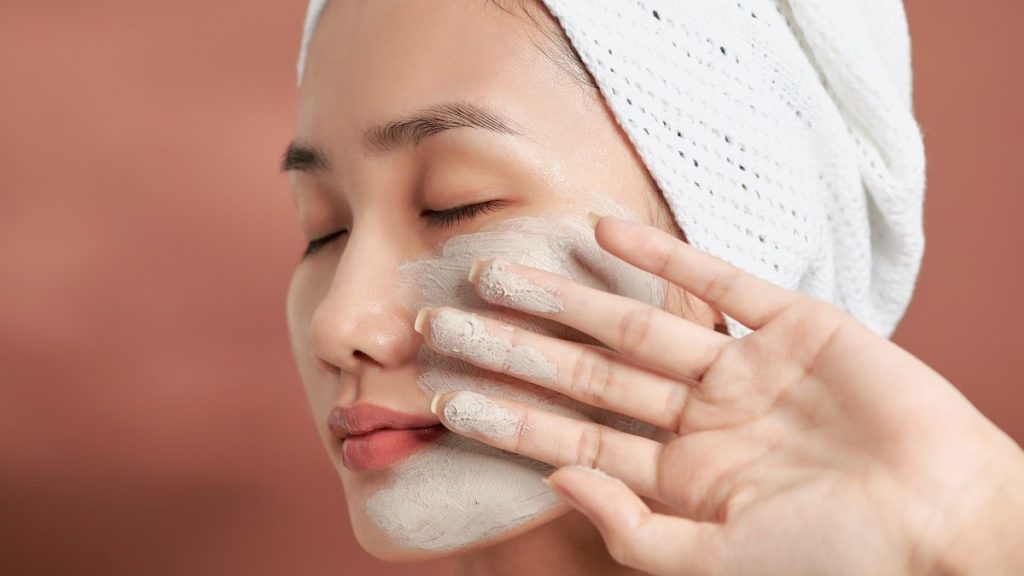 Best Choice
When it came down to choose the best Korean skincare mask out there, it was not easy. But when we found the Ebanel Korean Collagen face mask, we knew we had something truly special.
Pros:
This product features proven ingredients like hyaluronic acid, peptides, and stem cell extracts, which are specially formulated to refresh the skin. These ingredients make this mask ideal for combatting not only fine lines and wrinkles, but acne and other impurities. With a nice quantity and an affordable price, this is the best option for anyone who uses masks frequently. It is gentle enough for all skin types and the sheets themselves are a one-size-fits-all. With masks, ingredients are quick to absorb and then easy to rinse off afterwards, soap-free. Lastly, while this product is sold by a Korean company, it is made in the USA.
Cons:
It is good to do a patch test to ensure your skin takes to this product if you have concerns. The fragrance of these masks is also a bit stronger than some might like.
Best Detoxifying
The Viva Naturals Korean Charcoal sheet mask features eight high-quality face masks and happens to be our top pick in terms of the best detoxifying option.
Pros:
It should be initially noted that this mask has many beneficial ingredients like collagen, hyaluronic acid, charcoal, and more. Together, they make a formula that promotes a luxurious experience and final product that will have your skin feeling smooth and truly glowing. This selection also comes in a multi-pack, with eight high-quality masks included. Available for just over $20, these masks provide the user with a luxurious, spa-like finish that will have you coming back for more. When you use one of the Viva Naturals Korean skincare masks, you will find that dirt, oil, and other impurities are effectively removed. Follow this up with its hydrating qualities and you have yourself one clean, soft face.
Cons:
The biggest drawback here is the weight of the price tag that is attached to these top-notch face masks. While not everyone is looking to spend such an amount on a hygiene product, at a user rate of two per week, these will last for around a month. Lastly, not everyone is fond of the smell left behind after wear.
Best Anti-Aging
With so many anti-aging products out there, it is easy to get overwhelmed. However, the Famenity Tami Sense Korean sheet mask is an all-in-one solution that will save your skin and your wallet
Pros:
This all-in-one revitalizer reduces wrinkles, brightens dullness, and repairs the skin. It features such skin-friendly ingredients as EGF, peptides, fermented rice extract, and botanical stem cells. Ideal for use in tandem with a complete skincare regimen, you want to combine these sheet masks with an equally good cleanser, toner, and moisturizer for optimal skin health results. Following use, the remainder of the skincare serum found on your face is easily absorbed with a bit of massaging for long-term results. EGF works hard to combat the signs of aging and promote an overall glow around your skin barrier. With such a highly concentrated formula, you will find there is no need for daily use of the masks as they keep you skin looking great for days after use. Finally, this product is highly affordable.
Cons:
While we do in fact highly recommend this product, it is not ideal for all skin types–especially those with oily skin.
Best Set
What makes this set stand out? For starters, there are twenty masks in total at about a dollar per mask for quality and results. Let's take a closer look at the benefits.
Pros:
This is an all-natural Korean face mask set with featured ingredients like argan, oatmeal, rice, pomegranate, bamboo, green tea, kiwi, avocado, and much more. With this product, your face absorbs more than ten times the essence of the ingredients found here. This is a flexible product that moisturizes and helps tighten the skin to promote a healthy, youthful glow. It goes the distance to nourish dry and sensitive skin and boosts the amount of moisture your skin absorbs. The sheet itself adheres nicely to the skin for the effective removal of impurities. Its hyaluronic acid combats acne and the panthenol calms and soothes the skin. You can't lose.
Cons:
The cut of these sheet masks has been seen to differ, so there is a lack of consistency in size and placement.
Best Easy-to-Use
From moisturizing to anti-aging, there are many benefits one can attain when they choose Ebanel. Check out its major benefits below.
Pros:
Here we have another sheet mask that is comprised of plenty of natural ingredients for gentle cleansing and repair. Ingredients like hyaluronic acid, peptides, and stem cell plant extracts are excellent for anyone looking to nourish their skin the natural way, getting rid of impurities along the way and adding just the right amount of moisture. Another major benefit is that it is a universally perfect fit and works for all skin types no matter the level of sensitivity, dryness, or those dealing with excess oils. Most importantly for anyone on a budget, this product is cost friendly as well.
Cons:
On rare occasions, some have suffered a burning sensation and even rashes following the application of a mask.
What's in Right Now?
With more and more people hopping on the eco-friendly train, the name of the game here is organic. Even when it comes to skincare products, the majority of consumers prefer sheet masks with all-natural, organic ingredients that serve to nourish rather than irritate the skin. Luckily, the market has also moved in a natural direction. This makes all-natural Korean face masks much more common and easy to obtain.
Prices
Cheap
$1-$4 Whether you are shopping in-store or online, you are going to find a vast selection of options ranging from individual, one-time use packages to multi-packs with up to twenty sheet masks. Within this range you will find individual pouches for all skin types and goals alike.
Mid-Range
$5-$9 While there are some multi-pack options at this price point, they are few and far between, as well as in limited quantities–by packs we mean three-packs. They are about as good quality as it gets and can be highly dependable when you find the right one for you.
Expensive
$12-$20 Now, we know $20 for sheet masks sounds like a lot, but any Korean face masks you find at this price are top-notch with ingredients like stem cells, peptides, and plenty of other natural and organic ingredients. You can expect large quantities within this price range, making them ideal for an affordable monthly price.
FAQs
If I have reacted negatively to a face mask in the past, how do I know which are safe for me to use?
Experiencing a burning sensation or the spread of rash should not occur when you use any product, Korean face masks included. However, it does happen from time to time for one reason or another. If you have ever had this happen to you, we strongly recommend doing your research and performing a patch test before applying the entire sheet mask. Only then can you be sure that you won't have a reaction.
What ingredients should I look for?
This is an excellent, necessary question that everyone should ask upon making a topical or consumable purchase. Not to sound like a broken record, but all-natural ingredients should be at the top of your list. From things like charcoal to cucumber, avocado, jojoba, purslane, and even tomato, to collagen and hyaluronic acid, these are some of the most dependable and nourishing ingredients from which everyone can benefit.
How often should I use Korean face masks?
Face masks of all kinds have recommended frequencies of use, so there is no one answer to this question. Some of the liquid masks out there can be used on a daily basis, however, sheet masks are typically different in that regard. When it comes time to order your Korean face mask of choice, it is best to read their labels. There you will find the answer. Just to give you some insight, you will typically find they can be used from three to five times a week.