The Best Jojoba Oils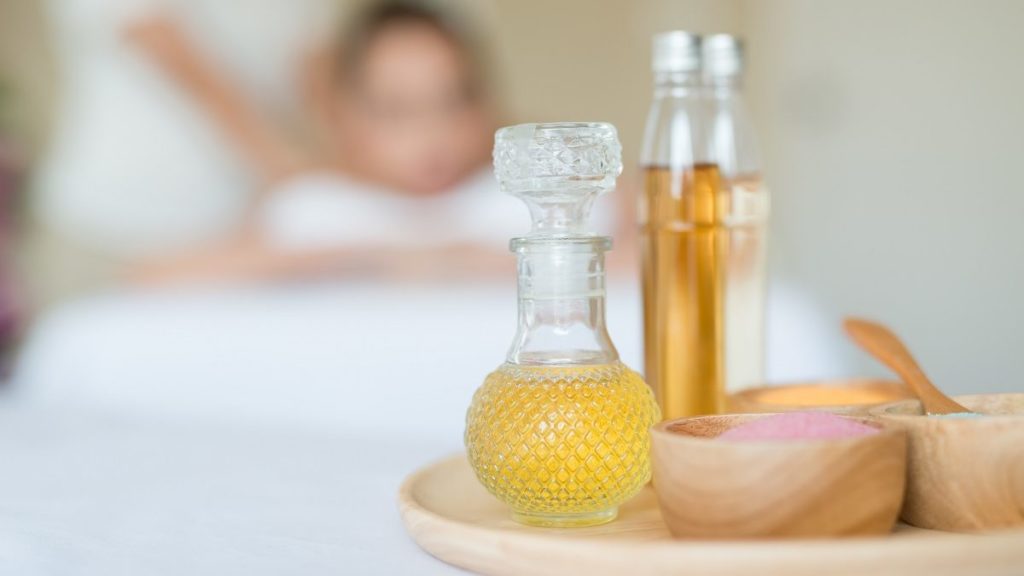 Extracted from the nuts of a perennial North American plant, jojoba oil is a potent moisturizer that rejuvenates the skin. With well-documented antibacterial and antifungal qualities, it helps keep acne, infections, and dandruff in check. The vitamin E that's naturally contained in jojoba oil shields you from the harmful effects of pollutants and toxins, too. Suffice it to say, there are many more medically established benefits of this standout skincare ingredient, so if you are in the market for the best of the best, let this list be your guide. Here are a few of our favorite jojoba oils.
Cliganic USDA Organic Jojoba Oil, 16oz
Cliganic's organic jojoba oil is a leading name in the industry and a superb choice for your skincare needs. This unrefined, cold-pressed, all-natural extract revitalizes your skin and hair.
Pros:
When it comes to moisturizing dry skin, this organic oil delivers results quickly, and it may help relieve acne, too. After use, the skin improves in texture. Acne scarring may also fade, and it could potentially help those suffering from eczema. The layer of moisturizer helps prevent chapped lips or cracking, as well. In a nutshell, this jojoba oil from Cliganic is an excellent skincare option that works perfectly for individuals who don't like strong fragrances.
Cons:
Despite its glamorous reputation, some may develop an allergic reaction to it. Before using it, you may want to patch-test a bit on your skin to be sure your body won't react to it.
Leven Rose Jojoba Oil (4oz)
Though there's nothing particularly flashy about this option from Leven Rose, it does what it's meant to do and it's sold at a fair price.
Pros:
This oil from Leven Rose is a capable skincare companion that readily deals with oily skin and helps repair cuticles with ease. A glass bottle and dropper package makes for easy application. Well-established anti-inflammatory qualities make the product suitable for itchy or irritated skin. The oil quickly absorbs and leaves no greasy texture. This extract is a pure, natural ingredient, and there's a very slim chance of harmful side effects.
Cons:
It may clog your pores. If you use too much, it could make your hair greasy; all oils can do this, though, so it shouldn't be breaking news.
Kate Blanc Certified Organic Jojoba Oil
Kate Blanc's lightweight jojoba oil mimics the scalp's sebum and works wonders on the skin.
Pros:
There are many uses for this organic product, and the good news is that it poses no real risk to your hair, body, or face. It is also lightweight, which opens up a huge range of possible applications for it. For example, aside from the typical use cases, Kate Blanc's jojoba oil is also a potent remedy for ailments like chapped skin. The oil's non-greasy texture ensures that it's easy to apply and readily combines with other skincare products.
Cons:
There is no real downside to using this oil. You, however, need to understand that it doesn't deliver an overnight miracle.
Cocojojo Organic Cold-Pressed Jojoba Oil
This unrefined, cold-pressed extract comes from pushing jojoba nuts through an expeller to produce a thin wax without the use of heat.
Pros:
This cold-pressed, unrefined oil has fantastic anti-aging effects and can help even out facial lines and wrinkles on the skin. With no toxic ingredients, this one is a safe bet for individuals with sensitive skin. As an effective carrier oil, your skin readily absorbs jojoba oil and makes it easy to use with a third-party skincare product. This extract also aids in locking in hydration, and it may help repair dry or chapped skin and curly hair with split ends, too. It's offered in many different sizes, so you can choose the one that meets your needs.
Cons:
The elevated cost is a bit hard to justify because it is similar in quality to some of its slightly-cheaper competitors; that being said, the fact that it's cold-pressed is a standout feature that some may feel justifies the cost.
Ancient Greek Remedy Nature's Moisturizer
This blend of oils offers organic, pump-dispensed hydration at its best.
Pros:
Sometimes the right blend of oils can provide the kind of benefits that a single oil alone cannot. If its popularity is anything to go off, that's certainly the case with this blend from Ancient Greek Remedy. Touting not just jojoba extract but also oil from olives, grapeseed, almonds, and sunflower, this mixture touts potent anti-aging properties. These oils can potentially shrink your pores, mitigate acne scars and reduce breakouts, and moisturize your skin. The use of a pump dispenser minimizes mess and makes application easy, too.
Cons:
It's possible that your skin may not like one of the ingredients, but because it's a blend, it'll be hard to isolate the problem ingredient.
FAQs
How do I store the oil?
Avoid exposure to direct sunlight or extreme temperatures. Jojoba melts at 7 degrees Celsius, or 45 degrees Fahrenheit. Thankfully, melting doesn't affect the product, which solidifies once stored in colder conditions.
What does a change in color mean?
Exposure to light and heat slightly alters the chemical composition of jojoba oil. However, this change in color doesn't mean that the extract is rancid or spoilt — no need to worry.
Which products are vegan or gluten-free?
Organic products are gluten-free. Instructions on the bottle indicate the vegan items, so always read the text just to be sure.
What's the best way to use the oil on my hair?
This effective carrier oil works great with hair products. Mix a few drops of jojoba oil with your shampoo or conditioner and apply it to damp hair, ideally, after washing.