The Best Ice Masks to Reduce Puffiness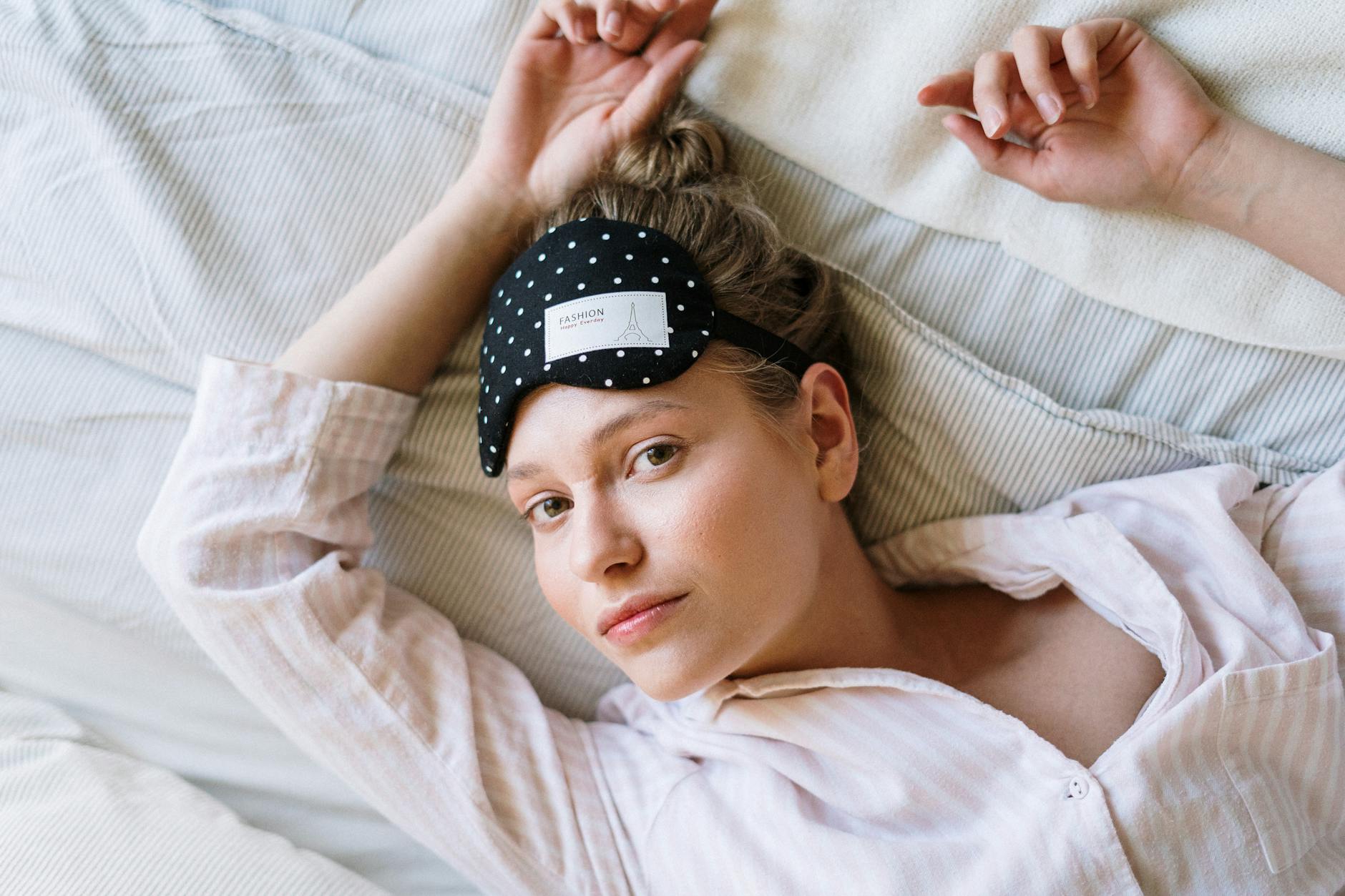 Having a puffy face is downright uncomfortable. It can make your skin not only feel tight, but also look tired. When this happens, you wouldn't be the only one who feels insecure and self-conscious. If you're looking for a way to reduce that redness and puffiness, one option is a cool gel ice mask. These masks are made to cool your skin and bring down any swelling within minutes so that you can get on with your day with a fresh, bright complexion. To help you make the most of your money, we're here to help you find just the right mask for you. Take a look at our list of the best ice masks to reduce puffiness.
NEWGO Cooling Gel Eye Mask
Look and feel younger in minutes with this mask.
It's tough to find a high-quality ice mask that does everything you want it to – especially when you're looking for one that can reduce puffiness and swelling, ease dry eyes, and help with pain. Well, it was tough – until we found the fantastic NEWGO Cooling Gel Eye Mask, that is.
This durable ice mask can be used both hot and cold, which ensures it can help with a wide variety of issues. The gel pearls keep the mask at just the right temperature, while the fuzzy side protects your face from any extremes. It also helps keep it comfortable enough to wear for an extended period, although you probably won't need to, because this mask works quickly with very little effort.
Pros:
It works as both a hot and cold mask
The gel beads can be moved around with ease to make it a bit more customizable
Durable construction ensures this mask lasts
Reduces puffiness and swelling in your face, especially around your eyes
Affordably priced and available in 3 colors for your convenience
Cons:
This mask does not stay cold for as long as we would like
Perfecore Ice Mask and Jade Roller
Use this mask and roller to work out the stress and tension from your face.
When you're under a lot of stress, it can easily show on your skin. You will get red, puffy, and swollen. You may also have bags under your eyes or other physical signs of distress. Now you can manage it by using the Perfecore Ice Mask and Jade Roller for just a few moments a day.
This amazing combo includes a natural Jade roller and a fantastic mask that can be used hot or cold. The cool mask helps to reduce puffiness and swelling, while the jade roller works out all of the day's tension and stress. The combination of the two does an amazing job of erasing the visible signs of the day's stressors from your complexion. We really appreciate that the mask covers your entire face, as well, because that means you get all of these awesome benefits everywhere and not just around your undereye area. Put simply? You're going to love it.
Pros:
The jade roller is made of only all-natural materials
Handy straps keep it comfortably on your face
It is large enough to reduce puffiness and redness on your whole face
Use it hot or cold, whichever helps you at the moment
Available in 3 colors to better suit your tastes
Cons:
Sofida Gel Face Mask
Adjust the temperature to your liking with this full face mask.
We love a mask that can provide you with both cooling relief and warm comfort at any time. It is especially useful when it covers your whole face and is super soft against your skin. That is exactly what you get when you choose the Sofida Gel Face Mask.
This mask is lined with an amazingly soft and plush fabric that protects your skin from the extreme heat and cold; however, it still allows enough pass-through to help reduce puffiness and redness. What's more, using it is easy: simply warm it up in the microwave or put it in the freezer for quick temperature changes to suit your preferences. Then, use it for as long as you'd like. If this sounds like the perfect mask for you, check out these pros and cons.
Pros:
The large mask covers your whole face
Use it hot or cold based on your current needs
It can help with puffiness, redness, pain, undereye circles, and more
The inner fabric is soft and comfortable against your skin
It is affordable
Cons:
The straps are large, and it may be difficult to get the perfect fit without lots of adjustment at first
FOMI Full Facial Gel Mask
This high-quality plush mask can be used at any temperature.
There are many ice masks out there that are hard to use because they are uncomfortable or hard to handle directly on your skin – especially when you have sensitive skin. Whenever you are using heat or cold against your face, you need to stay safe, which is why we really love the FOMI Full Facial Gel Mask.
This mask has a fuzzy, plush inner fabric that provides the perfect buffer zone between the gel beads and your skin. Whether you are using the mask hot or cold, this fabric will dull the temperature just enough to keep you safe while still giving you all of the benefits, which is exactly what you need. It is made to perfectly contour your face to provide maximum coverage without making you uncomfortable.
Pros:
The large size ensures every inch of your face is covered evenly
It may help relieve puffiness, redness, swelling, headaches, and sinus pressure
We love it for soothing sunburns and other discomforts
It is durable and well-made
The price is affordable
Cons:
Overall, the face cutouts can be inconsistent and you may need to adjust the mask to find the right fit
Hangover Mask Gel Eye Mask
This versatile mask is perfect for eye and face puffiness.
If you want a consistently high-quality ice mask that does a great job of clearing up puffiness, redness, and swelling, then this is the right choice for you. The Hangover Mask Gel Eye Mask is a versatile option that really helps your face look and feels its best quickly.
This mask is filled with a high-quality gel that molds to your face shape perfectly. It is often used for hangovers, headaches, eye puffiness, sinusitis, eye bags, and more. There are no limits to how helpful this mask can be for your face. It stays colder for much longer than other face masks, in general, and it is easy to clean up and put away once you're done with it.
Pros:
It is super affordable
Stays cold for a long time in order to provide the most benefits to your face
Contours to the face perfectly
Gets rid of stubborn swelling, redness, and puffiness
Adjust it easily using the built-in strap
Cons:
It is only used for cold, so it can't be used for heat therapy
Frequently Asked Questions
What are ice masks used for?
Ice masks have a wide variety of uses. They can help with redness, swelling, and puffiness around the cheeks and eyes. In addition, ice masks are perfect for helping to soothe sunburns and dry eyes. If you have been crying, or you're just very tired, an ice mask can quickly rejuvenate your skin and alleviate some of the stinging and puffiness leftover.
How do ice masks work?
Ice masks work because the coldness of the frozen gel constricts your blood vessels. This helps reduce inflammation in the skin. It works the same way ice packs work on pain and swelling of joints or acute injuries. Ice masks are an inexpensive and versatile way to improve your skin and help you feel better.
Why Trust Us
Since 2007, TotalBeauty has been committed to helping millions of people find the right makeup, skincare, and haircare products for their needs. Our experts know what works best for every face shape, skin type, hair type, and more. They are here to share that knowledge with everyone looking to upgrade their beauty routines or try something new.