5 Best Hydrocortisone Creams for 2019 – Total Beauty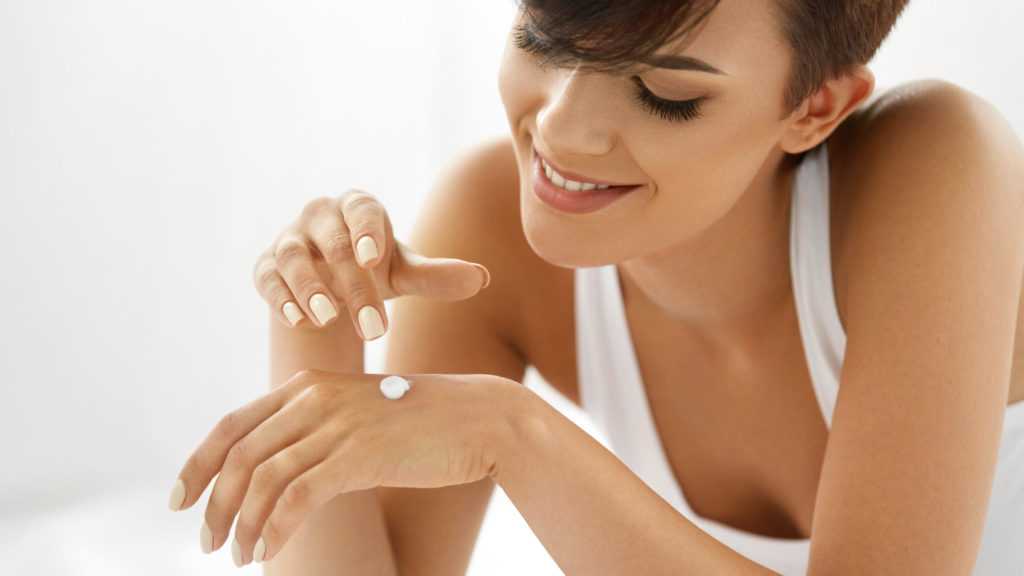 Hydrocortisone cream is a staple in many first aid kits and medicine cabinets. It's an ointment with a very broad range of applications, including the treatment of eczema, rashes, itching, and insect bites. But since there is a discrepancy in the level of quality you'll find online, we've put together a buying guide to help you. Not all brands of hydrocortisone cream work equally well or equally long. Furthermore, not all sellers provide the same level of customer service, which is important to consider when it comes to medical treatments.
Best Choice
The DermaTopix Aloe Cort Cream wins our "Best Choice" award because it combines healing properties with a healthy glow and doesn't sting or burn when applied.
Pros:
The product has received a lot of praise from buyers because of its wide range of applications. It can alleviate eczema, blotchy flare-ups, skin irritations, extreme itching, and rosacea. It's particularly good for people with allergies and particularly sensitive skin. One buyer reported that you can mix it with coconut oil to make it last longer without diluting the effects. It's a very smooth cream that doesn't sting or burn when it's applied. You'll feel the difference from the first application, and then a significant improvement after a few days of consistent use. In addition to its healing properties, it also gives the skin a healthy glow.
Cons:
Although the product can be diluted to make it last longer, the amount you receive is still relatively small compared to other brands. One buyer also reported that they received the cream with the cap screwed off the container, which resulted in the contents being spilled out in the parcel. Finally, it's important to remember that while the cream works well as a moisturizer, it's still made with corticosteroids which can damage the skin over time.
Best Anti-Itch Cream
The First Aid Only 18-012 Hydrocortisone Anti-Itch Cream Packet gives you a box of twelve anti-itch creams that are perfect for refilling your first aid kit.
Pros:
The hydrocortisone cream containers have tamper-evident foil, so you know if they've already been opened and used. It does what it says on the pack: it gives you temporary relief from itching skin. The 12 units have a four-year shelf life, so you don't have to worry much about expiry. Each unit has the right amount for a single application, which is great if you don't need to open a whole tube. They also don't take up much space, so they can easily fit into a first-aid kit and are great for traveling. The 1% strength of the hydrocortisone is enough to rival major brands.
Cons:
A few buyers have received packets that would expire only a few months after purchase. Although the seller will replace these upon request, it's still time-consuming to go through the process. One buyer has also complained that there are a number of artificial chemicals in the cream, including propylene glycol and methylparaben. That means it's not a good choice for those who care about natural ingredients. Certain brands may also be substituted for others on occasion.
Best for Intimate Care
The Vagisil Maximum Strength Anti-Itch Creme is specifically designed for the most sensitive areas of your skin, namely the intimate ones. That's why it's our "Best for Intimate Care" pick.
Pros:
Not all hydrocortisone creams are good for use on intimate areas, which makes this a good pick if you experience itching or rashes there. It also takes care of yeast infections and is loaded with aloe vera and vitamins. The cream also uses a hypoallergenic formula, which means you don't have to worry about it triggering any allergies you might have. Relief lasts for up to five hours, which is longer than most other hydrocortisone creams. That also means you won't use as much of it, so it's great value for money. It can still be used for any other things normal hydrocortisone creams treat, such as sunburns and insect bites.
Cons:
Some buyers have complained that the tubes the hydrocortisone cream comes in have a strong and unpleasant smell of petroleum. Other buyers have reported that the application of this cream had the unfortunate side-effect of causing vaginal dryness. One buyer even said that there is a small chance of it causing chemical burns, although this could be an isolated incident. Proceed with caution if you have extra sensitive skin.
Best Healing Formula
The Basic Care Hydrocortisone 1% Anti-Itch Cream not only provides the same relief as regular hydrocortisone cream, but also comes packed with additional healing ingredients.
Pros:
This hydrocortisone cream easily rivals the strength and healing factor of major brands like Cortizone10. Some buyers have even said that it works better than more expensive variants. In fact, you can save over 50% on the price if you buy this hydrocortisone cream compared to more well-known brands. The extra ingredients mean that it works faster and lasts longer than most other creams. The texture is ultra-creamy, which is particularly useful if you have sensitive skin. Buyers have reported that their eczema and rashes have disappeared after only two days of use. The tube also comes with a two-year expiration date.
Cons:
The tube, unfortunately, doesn't come with a tamper-evident tin foil seal so it's almost impossible to know if it's been opened before. That can be worrisome since many products on supermarket shelves are occasionally tampered with. It also makes it difficult to know what the exact expiration date is, since opening the tube shortens the shelf life. The smell of this hydrocortisone cream is also very medicinal, which some users may find unpleasant.
Best for Skin Irritations
The Cortizone 10 Maximum Strength Ointment offers a quick-relief remedy for itching skin, caused by eczema, contact dermatitis, bug bites, or even poison ivy.
Best for Skin Irritations
Pros:
A high-strength ointment that contains ingredients proven to assist in alleviating itching symptoms that affect the skin. The ointment can be used to assist in treating itchiness that is caused by a number of different conditions, including Suman and Oak contact, bug bites psoriasis, and contact dermatitis. The product works quickly and its effects can last for up to 10 hours. There is no need for a prescription to buy this ointment.
Cons:
The small tube means the ointment will need to be replaced frequently if used by a person with a chronic condition like psoriasis or eczema. The product also contains a pharmaceutical chemical, which does come with a list of potential side-effects that it may cause on the area where the ointment is applied.
What Really Matters
There are more things to watch out for when you buy hydrocortisone cream than most people think. As with any other medicine and ointment, hydrocortisone cream is produced by different companies that use ingredients of varying quality. That also means there is a difference in price and effectiveness. We've looked at the three most important factors to consider here below.
Strength
One thing to look for when you shop for hydrocortisone cream is its strength. Most non-prescription variants will be 1%, which is more than enough to treat the majority of skin irritations. More extreme cases will require you to apply hydrocortisone cream with a strength of 2.5%, but these are not sold over-the-counter and require a prescription from a medical doctor. There have been cases where prescription-strength hydrocortisone cream has been sold on the market without the need for a prescription. If you see any non-prescription hydrocortisone cream that advertises a strength above 1%, it's likely illegal.
Duration
Hydrocortisone cream should only be used a couple of times per day and for a maximum treatment duration of two weeks. That's because hydrocortisone cream contains corticosteroids, which can cause damage to your skin if applied excessively over time. The skin can become thinner and more susceptible to marks and bruising. It's therefore important to make an appointment with your doctor if you have used the hydrocortisone cream for almost two weeks without noticing any improvement.
Application Area
Although hydrocortisone cream has a broad range of applications, not all brands and variants can be used anywhere on the body. Make sure you read the product description before you buy a hydrocortisone cream you haven't tried before. Most variants are best used for small areas that are irritated, whereas you'd be better off using calamine lotion for larger areas. Some hydrocortisone creams can even be harmful if used in sensitive places like the vaginal area. Corticosteroids can reduce natural immunity in these areas, which will worsen fungi and infections. If you need to treat such an area, make sure the cream is specifically made for it.
What's in Right Now?
Hydrocortisone cream is a versatile product, and new ways to apply it are constantly being discovered. The recent California wildfires have caused local residents to experience dry skin, which hydrocortisone cream can alleviate. It can also treat certain instances of adult acne, ingrown hairs in the vaginal area, razor bumps caused by shaving, and regular pimples on the face.
Prices
Just like any other product, hydrocortisone creams can be cheap and expensive. However, a higher price tag doesn't always equal better quality, so it's worth shopping around.
Expensive
Brands like Q Pack can be found on the upper end of hydrocortisone cream prices. While it is more expensive at almost $10 for a pack, it tends to provide longer relief for irritated skin.
Mid-Range
In the mid-range of hydrocortisone cream, you'll find brands like the Basic Care and Vagisil that we've included in this guide. These can be bought for around $3-$5 for a package.
Cheap
You can get some really good deals on hydrocortisone cream, such as the First Aid Only brand we've included in our top five list, for as little as $2 for a pack of twelve.
FAQs
We've rounded up some of the most common questions people ask about hydrocortisone cream and have provided you with the best answers we could find. Check them out below.
Q: Is hydrocortisone cream safe for babies?
A: Because hydrocortisone cream contains corticosteroids that can damage the skin, it's not recommended that you use it to treat skin irritation on babies unless it has been prescribed by a doctor. That's because babies tend to have much more sensitive skin than adults, and therefore are more susceptible to damage.
Q: Is hydrocortisone cream good for hemorrhoids?
A: Yes. When used for adults, hydrocortisone cream can be an effective treatment for hemorrhoids. However, there are other creams that are specifically designed for hemorrhoids, which means that hydrocortisone cream might not be the best option available to you.
Q: Is hydrocortisone cream safe for cats and dogs?
A: Yes. Cats and dogs tend to have quite strong skin, which means you can safely treat any skin irritations they may have with hydrocortisone cream. That said, the same rules still apply as with humans, and you should only use it for a maximum of two weeks and then see a veterinarian if the problem persists.