The Best Henna Hair Color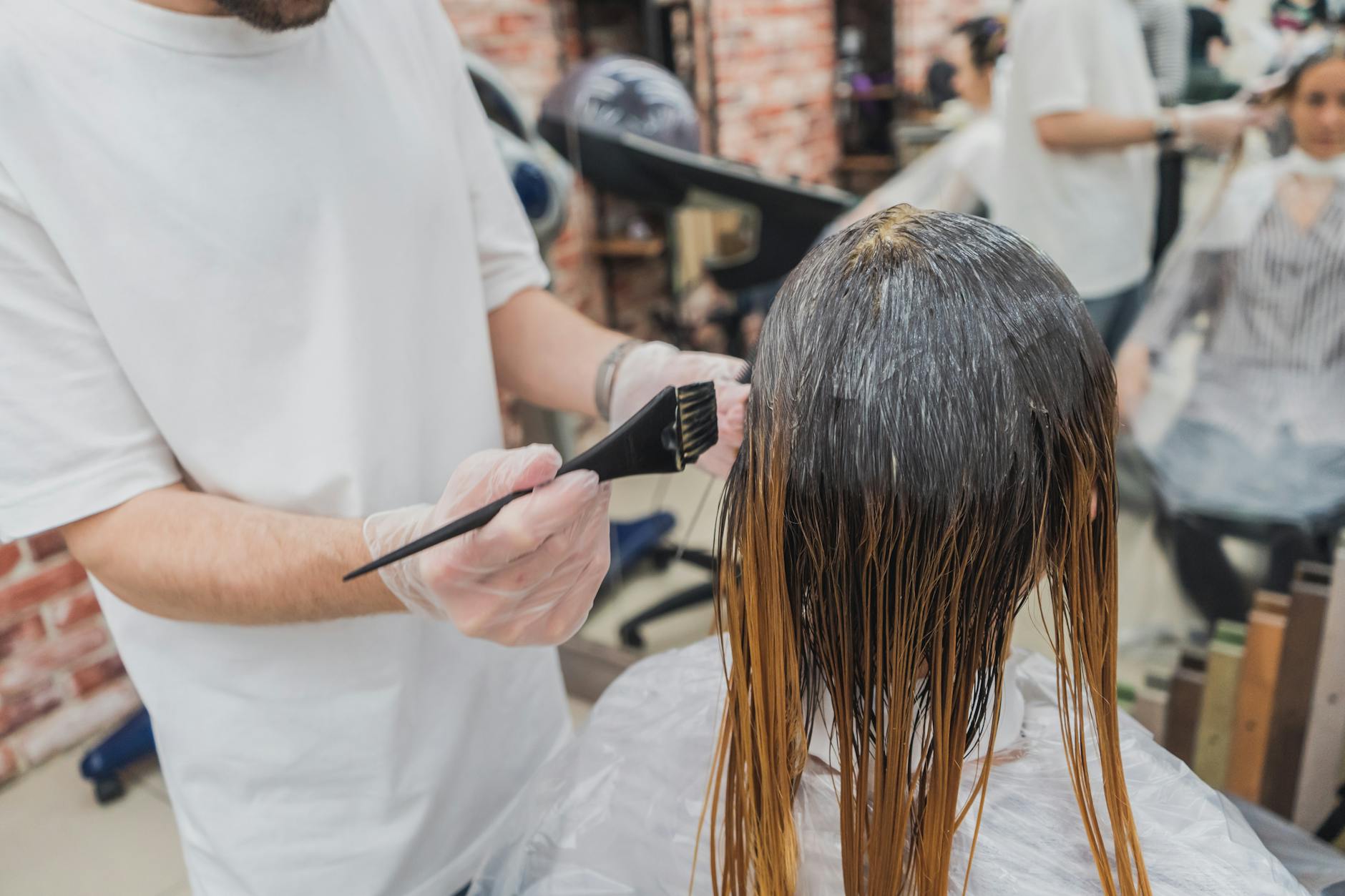 We're just going to come out and say it: Henna hair color is vastly superior to traditional hair dye. That's because henna hair dye isn't laced with toxic chemicals, so it doesn't damage your hair. It's quite the opposite, in fact. The right henna hair dye can moisturize and nourish your strands so that your hair is healthier, thicker, and happier. Read on to find out more about the best henna hair colors available.
Henna Guys Henna Hair Color
This cult-fave henna hair dye is simply the best of the best.
Offering an excellent natural alternative to chemical-laced hair color, Henna Guys henna hair color provides incredible-looking results. This antioxidant-rich dye is sourced from top-grade, all-natural plant materials and herbs, with none of the icky chemicals, parabens, sulfates, or other fillers you'll find in traditional dyes. And, it's packed into tightly-sealed aluminum foil bags, so you can rest assured that it has the longest possible shelf life. All in all, this dye is easily our fave.
Pros:
Contains all-natural herbs like amla powder and neem powder
No fillers, chemicals, or unnecessary ingredients
Comes in huge aluminum foil bags with an airtight environment for a longer shelf life
Color can cover gray hair, brown hair, and even light-colored hair
Cons:
It doesn't have the most pleasant smell (though the smell does go away)
MINA ibrow Henna Pack
If you want to color your eyebrows, you need this dye in your life.
Dying to dye your eyebrows? Get the MINA ibrow Henna Pack, which makes it a total breeze to color your brows. Free of chemicals and heavy metals, this dye successfully covers any gray areas, and the effect is very subtle and natural-looking. As a much-welcomed bonus, with regular use, you may even notice that your brows are growing back thicker and healthier.
Pros:
Effectively covers the entirety of your brows
Results are natural-looking and long-lasting
Can color up to 25 through 30 sets
The formula is not made with any heavy metals like lead or ammonia
May help your brows grow back thicker
Cons:
A little goes a long way, so you have to be extra careful not to use too much (which can be tricky at first)
Surya Henna Cream
It's easier than ever to get the color you want with this dye.
Packed with nutrients and natural color pigments, Surya's henna cream comes with more color options than most other henna dyes, with colors like silver fox, dark brown, mahogany, and light brown. The formula is super gentle on your strands. And, in addition to coloring your hair, this dye may help minimize damage and breakage and stimulate your hair follicles, resulting in thicker, longer hair.
Pros:
Choose from several different shades
Gentle, all-natural formula
Results are professional-looking and fairly long-lasting
May help with hair growth
Easy to use
Cons:
The packaging for this product could stand to be improved
Zenia Henna Paste Hair Dye
This hair dye may be a tad decadent, but it's worth the extra expense.
Zenia's henna hair dye may be a little bit pricier than some other henna hair dyes, but it really can't be beat. This top-quality dye gives your hair a lovely, deep reddish-brown color, thanks to its premium, 100-percent naturally-derived formula. Hair is more nourished, shinier, and altogether better-looking after using this dye.
Pros:
Pure, natural formula; free from chemicals, sulfates, and parabens
Contains 12 cones, for long-term use
Color is a gorgeous, deep reddish-brown color
Cons:
The price point may be inaccessible for some
Reshma Beauty Henna Hair Color
This wallet-friendly dye is a great pick for budget shoppers.
If you're shopping on a budget, get the Reshma Beauty Henna Hair Color. This dye features pure henna powder that gives great color and has a nourishing effect on hair follicles, which helps to prevent breakage, split ends, and heat damage. Plus, each box comes with everything you need (gloves, an application brush, etc.) to get the hair color you want.
Pros:
Excellent value
Color is vibrant
Seals in moisture and makes hair look shinier and healthier
Helps prevent damage
Each box comes with gloves, an application brush, and a detailed instruction manual, along with the color
Cons:
The color doesn't always show up immediately
Frequently Asked Questions
What is the difference between henna hair color and regular hair color?
Derived from plants, henna is an all-natural solution that restores the pH balance of your hair and scalp, as opposed to a chemical-filled dye; it's technically safer than a commercial hair dye because it doesn't actually damage your hair.
Is henna permanent?
Yes, henna is permanent, although results will gradually fade.
How can I ensure that my hair stays healthy if I'm coloring it?
One of the best ways to keep your dyed hair healthy is to wash it as infrequently as possible. Aside from that, use less heat when you're styling your hair (put your blow dryer on the lowest setting, for example) and apply a deep conditioning mask at least once a week. Also, sleeping on a silk pillowcase will help prevent friction and eventual split ends and breakage.