RANKED! The Best Hand Soap Reviews 2020 – Mandatory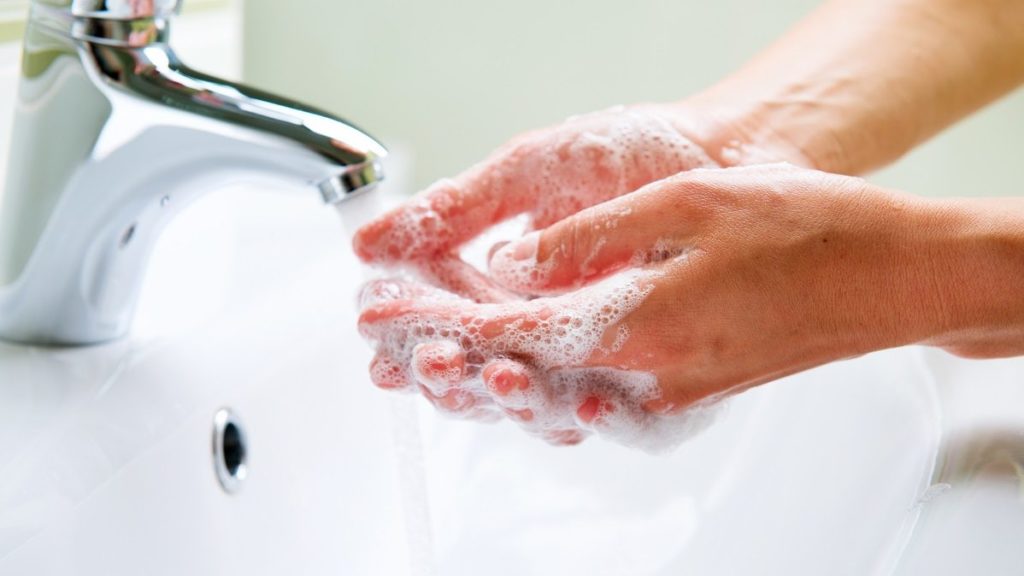 Considering that we wash our hands several times a day, it's beneficial to put some thought into choosing the right hand soap for you and your family, especially since the ingredients in your hand soap affect your health, your budget, and the environment. There are many factors to consider when making your purchase, from fragrance and dyes to packaging and moisturizing content. We are certain that our top five hand soap choices will help you make an informed decision.
Best Choice
Softsoap's Creamy Milk & Honey liquid hand soap gently cleanses your skin while lightly moisturizing it, too, resulting in soft, sweet-smelling hands.
Pros:
We found this soap to be effective at cleaning dirt without drying out our skin; buyers love that—even with frequent use—your hands remain soft. This gentle formula has been dermatologist-tested and contains milk protein and honey extracts, making it a good option for eczema-prone and otherwise sensitive skin. This product's smell is another impressive feature.
Cons:
The most significant dissatisfaction buyers have with this product is its packaging. The bottles tend to leak, and dispenser action is not smooth. Also, if you're sensitive to strong fragrances, then this is not the soap for you. While many buyers enjoyed the scent, some found it to be overwhelming.
Best For Sensitive Skin
Softsoap Fresh Breeze is a high-quality yet affordable hand soap. It has a classic fragrance that smells amazing and leaves your hands feeling refreshingly clean.
Pros:
This is a soap with a rich lather. Many buyers were thrilled with the clean, strong scent of this hand soap. A little soap lasts for a long time; this and its affordable price makes it an excellent value. We love that it's paraben free and leaves your hands feeling extra clean.
Cons:
We weren't impressed with the messy trail that this soap leaves when you dispense the product; it messes up the sink each time. The pump action could benefit from a serious upgrade. It's also not the soap for you if you like a subtle fragrance. Many buyers disliked the insistent scent. We also didn't like that it feels a bit slimy and slightly drying on the skin.
Best Liquid Hand Soap
Soothe your skin while you wash your hands with the Everyone Hand Soap in lavender and coconut. It's made with plant extracts and pure essential oils to naturally cleanse and moisturize your skin.
Pros:
This hand soap's best feature is its organic ingredients. It is free from synthetic fragrance, GMOs, and parabens. A big plus is that the product is certified cruelty-free. We liked that the soap creates a rich lather and that the pure essential oils provide a delicious scent and health-giving properties for the skin. Many asthma and allergy sufferers find that it doesn't trigger their skin. It's an ideal hand soap for any skin type and is suitable for the whole family.
Cons:
Overall, we weren't thrilled with the soap dispenser. It spews out too much product all at once and the pump often malfunctions, which is frustrating. If you're not a massive lavender fan, you may find the scent overwhelming–it definitely smells more of lavender than coconut.
Best Natural Hand Soap
Made from plants and minerals and developed by doctors, Puracy Natural Liquid Hand Soap combines lavender and vanilla to create a mildly scented, non-toxic soap that cleanses and hydrates the skin.
Pros:
This soap has no harsh chemicals or sulfates, is certified cruelty-free, 100% biodegradable, and made with pure essential oils. What more could you want in a hand soap? We love the honey-like consistency and that it left our hands feeling super soft. The hydration in this product is excellent. Many buyers love the clean feeling it leaves and that it smells like a high-end product. We found that it works well, even on eczema, and is mild enough for the whole family to use.
Cons:
We did find this soap to be a bit runny and thin. Also, some buyers found the scent to be too feminine. This is probably not the best hand soap for you if your skin is very dry as it can be dehydrating over time. We weren't particularly impressed with the packaging and the pump can be troublesome.
Best for Kids
This Everyone soap is made from organic plant extracts and pure lavender and orange essential oils. Cut clutter with this multipurpose product that combines shampoo, body wash, and bath bubbles.
Pros:
As a kid's soap, we love that it is mild and contains no synthetic fragrances or dyes; it is also non-GMO, cruelty-free, and gluten free. Plus, you can recycle the bottle, which makes it a great eco-conscious choice. Buyers with eczema-prone children swear by this soap's effectiveness. We like that it includes added vitamins to nourish and treat the skin while cleaning. This soap lasts noticeably long, so it's definitely worth the higher price tag.
Cons:
Some people found the fragrance in this soap too strong and chemical smelling. Also, it is not the most affordable soap in its class. When using the soap as a shampoo, many buyers found it left their hair tangled and with a sticky texture. Some children with sensitive skin complained of a stinging feeling when using the soap.
What Really Matters
Packaging
Hand soap's packaging makes all the difference when it comes to your overall product satisfaction. Not only do you want the hand soap to look aesthetically pleasing—especially if you have company—you also ideally want the packaging to be ethical. When choosing hand soap, find out whether you can purchase refills. If you must buy a new dispenser each time, look out for dispensers made with recyclable materials such as PET, HDPE, or glass. Bear in mind that plastic refill packages are not usually recyclable.
Ingredients
As a high-use product, it's important to check the ingredients of your soap. Research shows that antibacterial hand soaps contain harmful agents that are not needed to effectively clean your hands. Similarly, it's a good idea to choose soaps without dyes. Dyes cause irritation and add no value aside from improving the color. Red dye is the worst. If you suffer from allergies or eczema, opt for soaps without synthetic fragrances and choose ones made with organic ingredients.
Benefits
While we all want soap that does the basic function of cleaning our hands, it's great to have a soap that moisturizes and protects skin at the same time. Some soaps contain 100% pure essential oils for their health-giving properties or ingredients such as beeswax and oatmeal to soothe the skin. It makes sense to buy a hand soap that cleanses and heals at the same time.
What's in Right Now?
Once upon a time, the focus was on creating hand soaps with antibacterial properties that ensured that your hands were as clean as a surgeon's. More recently, there's been a huge shift towards a more natural approach to cleaning ourselves that's less extreme on our bodies and the environment; soap that is made from organic ingredients and is free from sulfates, parabens, and genetically modified ingredients is becoming increasingly popular.
People are also seeking simpler alternatives that use less plastic packaging–bar soaps are making a big comeback. Think hand-made, unrefined bars and fragrance-free or naturally fragranced soaps. There is also a shift towards multi-purpose products in an attempt to further cut down on waste and, again, to simplify our lifestyle.
Prices
Expensive
$25 – $50 for luxury hand soap in beautiful packaging.
Mid-Range
$2-$25 for a high-end hand soap.
Cheap
Under $2.00 for a basic, effective hand soap that does its job.
FAQs
Is hand soap bad for your face?
It's not a good idea to use hand soap on your face unless it is a very gentle hand soap that has specifically been created for multiple purposes. Hand soap can be overly drying for the delicate skin on the face; it can cause irritation too. Facial cleansers are specifically created to ensure that your skin is cleansed without harm.
Why is hand soap better than sanitizer?
Hand soap is not better or worse than sanitizer, it simply works in a different way. Hand soap is designed to wash away germs and bacteria, and hand sanitizer is designed to kill germs and bacteria.
Does hand soap expire?
Yes, soap expires. The good thing is that it takes a very long time to do so. Generally, liquid and bar soaps expire after three years. If they contain essential oils, they can expire sooner. If your bar soap starts to crack and dry up, it means it's time to throw it away.