The Best Hand Sanitizer Holders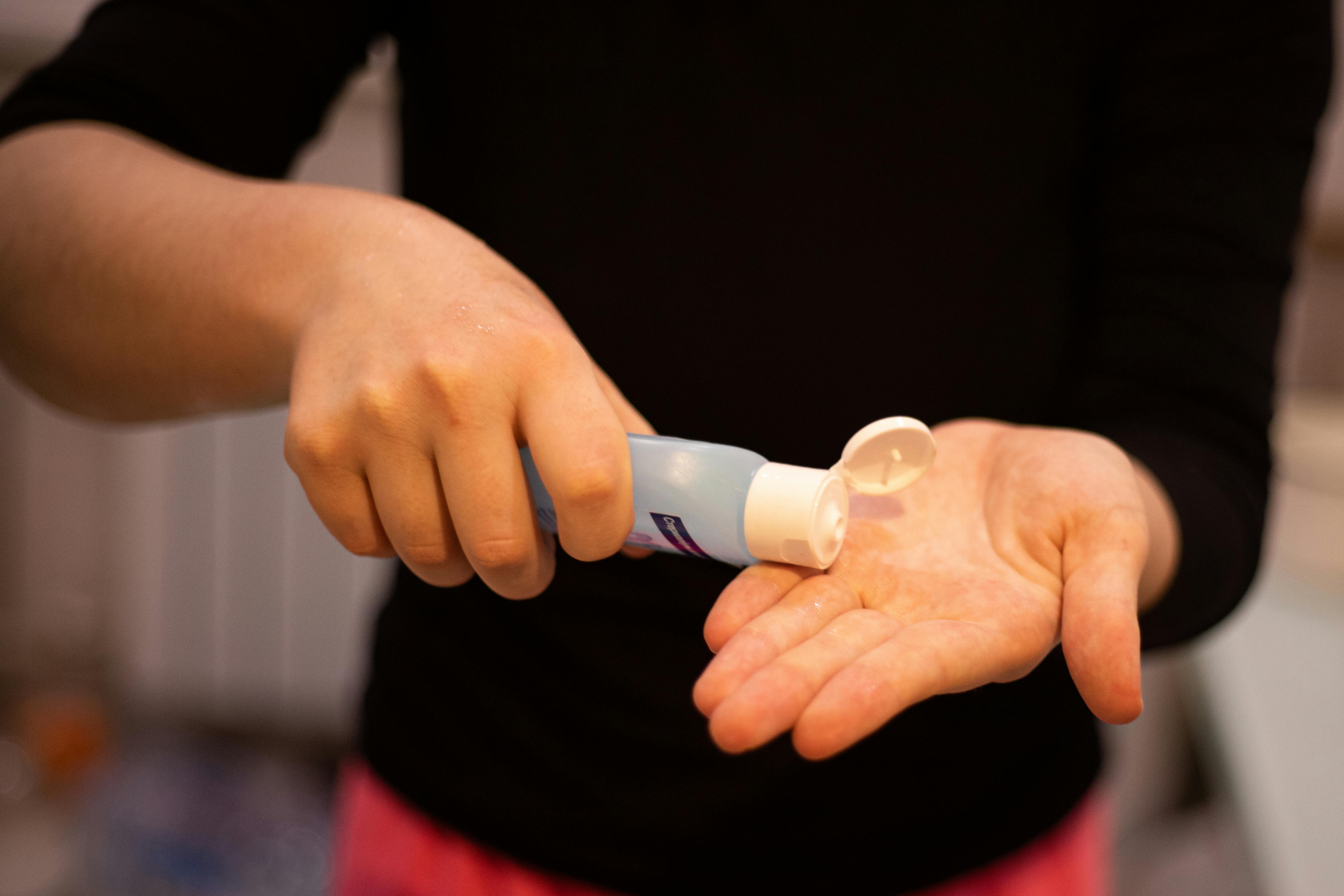 Want to keep germs at bay? Hand sanitizer is an easy and fast solution to ensure your hands stay clean and free of unwanted bacteria. But carrying a bottle around can be cumbersome and annoying, which is where hand sanitizer holders come in. From travel-sized options that you can hook to your backpack to durable holders you can attach to your car, there's a sanitizer holder out there for everyone. Here we've rounded up a few of our favorites. In order to find the best hand sanitizer holders on the market, we asked ourselves three questions: Does the holder make it easy to access the hand sanitizer? Will it endure the rigors of everyday use? And, of course, is the hand sanitizer holder cute? Our favorite option was Itzy Ritzy's vegan leather option because it is snazzy, animal-friendly, and easy to use. We also like that it can be used to hold other small accessories when you're not using it to store your hand sanitizer. That option aside, we also loved WeatherTech's holder, which is meant to clip onto a door in your car. That way, any time you're out and about, you'll always have your sanitizer on hand. We have a few other favorites, too, so keep reading to discover why we liked each of them so much.
Itzy Ritzy Hand Sanitizer Holder
This leopard-print design makes it easy to keep your hand sanitizer with you wherever you go.
Instead of throwing your bottle of hand sanitizer into the bottom of your backpack or purse, this convenient carrying case makes it easier to access. Designed to hold a two-ounce bottle of sanitizer, the carrying case is a stylish way to clip your bottle onto the outside of your bag. The pouch is made from vegan leather and finished with a gold lobster clasp for the best blend of form and function.
Pros:
The leopard design is stylish and serves as the perfect accessory to any purse or backpack. We also appreciate that it's made of animal-friendly vegan leather material.
You can store other small personal items in the pouch, such as AirPods or lip balm, if you don't need it for sanitizer, which adds to its value.
Cons:
You can only fit two-ounce bottles of sanitizer into the pouch; others will either slip out or be too big to fit.
WeatherTech Door Pocket Hand Sanitizer Holder
Add a bottle of hand sanitizer to your car for the ultimate in convenience.
Keep your hand sanitizer easily accessible with this holder. Made to slip into the door of your car, you can clip it to the driver or passenger door or back seat pockets so it's always on-hand. The tough plastic holder fits one eight-ounce bottle of hand sanitizer so that you have a plentiful supply. One is even included with your purchase, so you can start using it as soon as it arrives.
Pros:
The holder is made from tough, durable plastic, so you don't have to worry about wear and tear as much as you do with other holders.
You can use the clip in either direction, which makes it more versatile than most holders.
We like that it fits an eight-ounce bottle of sanitizer instead of just a travel size. This makes it more practical for everyday use.
Cons:
The clip isn't tight on every door, so it may slide back and forth while you're driving.
Studio Oh! Hand Sanitizer Holder
Find the perfect hand sanitizer holder to fit your personal style.
Add a little fun where ever you go with this playful hand sanitizer holder.  You don't even have to worry about bottles that are the wrong shape or size — instead, simply refill the included flip-top bottle and keep hand sanitizer with you at all times. The travel-sized design features a portable holder with a snap closure, so it's easy to stay germ-free even on the go. Choose from 11 different colors and patterns to find the one that best suits your personal style. That way, you can keep your hands clean and accessories your purse or backpack at the same time.
Pros:
Planning on putting your hand sanitizer holder to use on the daily? This one's snap closure makes it possible to refill the included flip-top mini bottle whenever it's running low.
Each of the 11 patterns is fun and fashionable, so it's pretty easy to find one that complements your tastes.
Cons:
Refilling the included travel-sized bottle can be difficult to do without making a mess, so show up prepared with patience and a paper towel or two.
Caffox Hand Sanitizer Holders
This set of keychains makes the ideal party favor.
Perfect for birthday parties, weddings, or classroom gifts, this set has 25 distinct hand sanitizer holders. In a range of rainbow colors and various patterns, the holders all include clear travel bottles and a durable keyring, ensuring you can take it with you almost anywhere. The holder itself is made from neoprene that's easy to clean and will withstand daily wear. Attach it to your backpack or purse or stash it in your car or desk so that you'll always be able to sanitize your hands when you need to.
Pros:
As much as we love a cute, affordable hand sanitizer holder, at this price point, many of the options on the market are pretty chintzy. These, on the other hand, are very durable and high-quality, so they're built to last.
Neoprene is stretchy, so it's easy to remove the plastic bottle from the holder whenever you need to.
Cons:
They may have a strong odor when you first open the packaging, but this should dissipate quickly.
Aodezi Portable Hand Sanitizer Travel Keychain
This tassel keychain blends the best of form and function.
This set of three keychains instantly adds some style to your favorite purse or backpack. The faux leather design fits a small plastic bottle perfect for hand sanitizer, giving you a convenient way to keep your hands clean. It's finished with a faux leather tassel and a durable gold lobster clasp, so you can easily move it from purse to purse in just a few seconds. Keep the black, pink, and blue keychains for yourself, or use them to give to friends and family as a fashionable and practical gift.
Pros:
The convenience of the lobster clasp can't be understated. It makes it simple to attach or remove the keychain from your bag or backpack without a hassle.
Though it's a small gesture, we appreciate that this option includes an extra plastic bottle as a backup.
Cons:
Getting the bottle out of the faux leather cover to refill it can be a little challenging.
Frequently Asked Questions
Is hand sanitizer flammable?
Most hand sanitizer is made with an alcohol base, which is flammable. As a result, hand sanitizer is often flammable as well.
Does hand sanitizer expire?
Yes. Hand sanitizer typically lasts for about three years after it's been manufactured. After three years, it will begin to lose its effectiveness. Check the bottom of your bottle for the expiration date.
Is hand sanitizer toxic?
Some hand sanitizers include propanol or propyl alcohol. If swallowed, it can cause severe side effects anywhere from lowered heart rate to death. Be sure to monitor children or pets around hand sanitizer to ensure they do not swallow it.
Why Trust Us
Since 2007, TotalBeauty has been committed to helping millions of people find the right makeup, skincare, and haircare products for their needs. Our experts know what works best for every face shape, skin type, hair type, and more. They are here to share that knowledge with everyone looking to upgrade their beauty routines or try something new.