5 Best Hair Removal for 2020 – Hair Removal Reviews – Total Beauty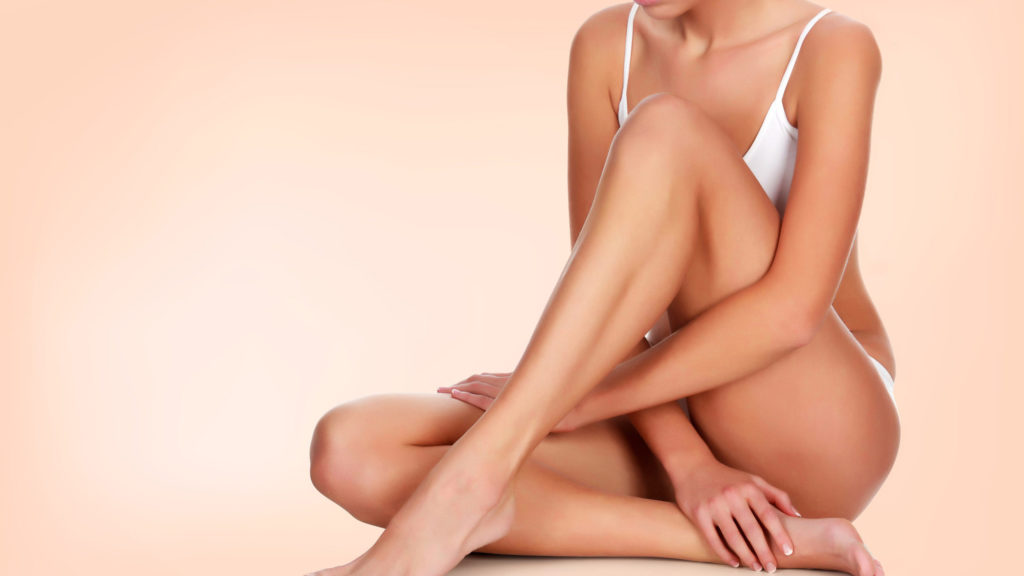 Unwanted hair is a problem. Many people choose to remove hair as they enjoy the look or feel of smooth skin. Some remove it for hygiene reasons as hair encourages the bacteria that causes body odor. Often those who enjoy sports will remove hair to aid in performance, especially swimmers. In traditional Western culture, smooth skin is considered to be more attractive and is more comfortable under clothes. There are many options for temporary or permanent hair removal. Whatever your reasons to remove hair, you must find the right way that works for you.
Best Choice
The Luxe Hair Remover for Women is designed to look like a lipstick. Discreet enough to carry with you, it provides excellent facial hair trimming when you need it.
Pros:
Small sized and with an attractive lipstick design. They come in a great range of color options. Unique dual headed blades cut close on the jawline, cheeks, and chin. Cuts peach fuzz excellently. It has painless operation that leaves no rash or redness after use. Hypoallergenic stainless steel blades for sensitive skin. Waterproof and easy to clean by running under lukewarm water. Works quickly and smoothly.
Cons:
Stubborn, coarse facial hair may not be removed. It needs an AA battery to run.
Best Leg Hair Remover
If you need leg shaving on the go, then the Finishing Touch Flawless Legs hair remover is a great option. Its cordless, no-lather, gold-plated head design is styled to fit in your palm and work anywhe
Pros:
The ergonomic design of this leg shaver fits comfortably into your hand when in use. The Flawless Legs Shaver was designed for use on the legs so easily contours to the shape of the leg. Reaches awkward ankle areas easily. It doesn't need water or soap, so it can be used anywhere. The built-in light makes hard-to-reach areas easier to see. This product is safer to use than traditional razors, as the gold heads reduce nicks and cuts. The Flawless Legs shaver does not need soap or water for use. The built-in light helps to illuminate awkward spots.
Cons:
This device is only designed to be used on legs. The internal battery lasts an hour before needing a recharge. Replacements heads can be hard to find.
Best Hair Remover Cream
Neomen Hair Removal Cream is for all skin types, including sensitive skin. Tested by dermatologists and containing Aloe Vera. Vitamin E and Baby Oil to soothe the skin, it's the choice for body hair.
Pros:
The cream requires a short period of time to work — only five minutes. It contains aloe vera, baby oil, and vitamin E to moisturize the skin. The dissolving action removes hair nearer to the hair root so that the hair takes longer to grow back than when it's shaved. Tested by dermatologists with ingredients designed to moisturize the skin to reduce swelling and redness. It's easy to de-hair large areas in a short time. Neomen Hair Removing Cream comes in a large tube-style container that enables you to manage all of your body hair without running out.
Cons:
Hair removing creams can smell unpleasant. It is scented, but it does not mask the chemical smell. This product cannot be used on the face. If left on too long, this cream can burn the skin.
Best for Whole Body Use
The Feeke IPL Hair Removal System is an easy-to-use, 6 level permanent hair removal system for salon treatment at home. Suitable for all light brown to black hair removal on men and women.
Pros:
This device is for home use and safely produces more adjustable power than other home units. This model removes hair permanently. The Feeke IPL System has a built-in battery which makes it cordless and easy to use. The unit comes with charger. You have two operation modes: Manual or automatic. There are six levels of power allowing you to administer the safest level for the hair growth. The IPL system works well on all types of hair, but especially on thicker, darker hair. It uses the same system as professional systems but is much more economical than salon treatments. This model can be used all over the body with care. The head as 999,999 flashes which is many years of use.
Cons:
The Feeke System system does not work on grey or light-colored hair. This device may need several reapplications to remove hair permanently.This product is not suitable for all skin tones.
Best Facial Hair Remover
The Poppyo Painless Hair Remover for Women has a chic, elegant black design. Excellent facial hair trimming power on the go with long lasting batteries and quiet operation.
Pros:
Conveniently sized and discreet styling for carrying with you. Sophisticated black design that looks like a lipstick or concealer. Hypoallergenic blades cut close on all skin including the jawline, cheeks, chin, arms, and body. Peach fuzz is removed effectively. The painless action of the head does not irritate the skin and leaves no rash or redness after use. Stainless blades for use on all skin, but especially kind to sensitive skin. Waterproof and easy to clean detachable head cutter design. Works quickly and smoothly. Great travel option. Makes skin appear smooth.
Cons:
Does not come with the AA battery it needs to run. Does not have replacement heads.
What Really Matters
The Right System
There is a lot of choice in hair removal systems. This makes the effort and affordability highly variable. You must put a little time into knowing what is available and what suits your lifestyle. If you want a permanent hair removal, then you need to look at a laser system. If you want an economical solution, then creams or shaving is the way to go. All systems remove your hair, it's just a question of whether you'd like for it to be permanent, how much you're willing to pay, and how often you want to do it.
Level of Pain
Removing hair is often painful. Painful plucking has been around for centuries, but now you can choose to lose your hair without the pain. Hair removal creams and lotions are the most pain-free options but you must be aware that if they're misused, they can burn the skin. Shaving only hurts when you cut or nick yourself, but these can be painful and an unsightly nuisance. Systems that pluck the hair like tweezers can be economical but may make your skin sore after use. Lasers seem like a great option but cause some pain when they are used and can burn the skin if misused.
Hair Regrowth
What you may not know is that some are better at preventing hair regrowth. Shaving is painless and fairly economical but it stimulates the hair to grow, so it encourages unwanted hair in the end. Creams get nearer to the root than shaving, so the hair takes longer to become visible. Plucking takes out the whole hair so you have a little time before the new hair grows in and breaks the surface. It's just hard to get a completely hair-free area as hairs grow at different rates. Lasers will permanently remove the root, but it takes a few applications and does not work on all skin tones and hair colors.
What's in Right Now?
Hair removal is moving towards at-home laser solutions. People are realizing that unwanted hair can be removed permanently and affordably. Newly innovated at-home laser systems mean that the laser is more focused, powerful, and efficient at removing hair. Some home systems have the same technology that a salon would use, but to a less powerful degree.
Though there is more acceptance of body hair, having it neatly shaped is paramount. Underarm and body shaving for men is becoming much more popular with reality shows leading the way toward hair-free male bodies. For women, putting shaving on a backburner is on the rise with celebrities such as Halsey, Scout Willis, and Lourdes Leon all supporting women's choice to keep their body hair.
Prices
Expensive
$80-$700 will buy you a quality hair removal system. This includes laser solutions that can remove the hair permanently. At the top of this price range ones are likely to be a laser that is similar to those used in a hair removal salon. Luxury creams and high-end razors also fall into this price range. They do not remove the hair permanently but are much kinder to the skin. All can be used for women and men.
Mid-Range
For $35-$80, you can get a wide range of razors, razor clubs, and hair-removing creams. Some are specifically designed for women. This includes a full range of trimmers and electric razors.
Cheap
If your budget for hair removal is $4-$35, this includes wax strips, creams, oils, and disposable razors. This price range usually separates men's and women's uses as the hair appears as different thicknesses on each body. This price range is usually made with more harsh chemicals and cheaper-quality materials that are not designed for repeated use.
FAQs
What is the best way to get rid of coarse chin hairs?
Our hormones are pre-programmed to increase facial hair as we age. They can be quite coarse. There is no one-size-fits-all or best way to get rid of them. It all depends on your hair, budget, and goals. Permanent hair removal is achieved by laser removal, but this is too expensive for most. Tweezing them is cheap and less painful but has to be done daily to give a hair-free effect. There are several options between the two for both men and women. Find the one that suits you.
Is there a pain-free way to remove hair?
Yes(ish)! Shaving your hair will not cause any pain — that is, unless you cut or nick yourself. It is possible to cut or nick the hair with an electric razor or epilator too. Creams can also be a pain-free option when used as directed. Be careful, as it is easy to burn the skin with cream and oil when they are left too long on the skin.
Can my boyfriend use my hair removal products?
Yes, if he can stand the pain! Male hair tends to be much coarser but is still the same at the cellular level. Blades and cutting edges will dull much more quickly on coarser hair, and some hair removal systems are designed to contour the female body. But, with a little ingenuity, of course he can use them.
How do I safely remove hair from more sensitive areas?
This is a really important question that people often forget to talk about. Hair removal from different areas of the body need different treatments. Sensitive areas have hair removal creams and oils made for those particular parts of the body. They need less harsh chemicals and extra moisturizers. There are also razors designed to be safe for sensitive areas, so you are not at risk for cuts. Read all the information you can before you purchase a product for a sensitive area, as it usually tells you on which areas it can be used.
Do at-home laser treatments work?
The short answer is: Yes! The longer answer: It does not work in one treatment and can be painful. You need to reapply the laser several times before hair is removed. It also comes with a strict set of rules to be aware of to ensure that your skin is kept safe. It also does not work on all skin tones. If you are in any doubt, try a free consultation at a laser salon before considering a machine. Ask all of your questions, then make your decision.
Why Trust Us
Since 2007, TotalBeauty has been committed to helping millions of people find the right makeup, skincare, and haircare products for their needs. Our experts know what works best for every face shape, skin type, hair type, and more. They are here to share that knowledge with everyone looking to upgrade their beauty routines or try something new.