The Best Hair Gel For Men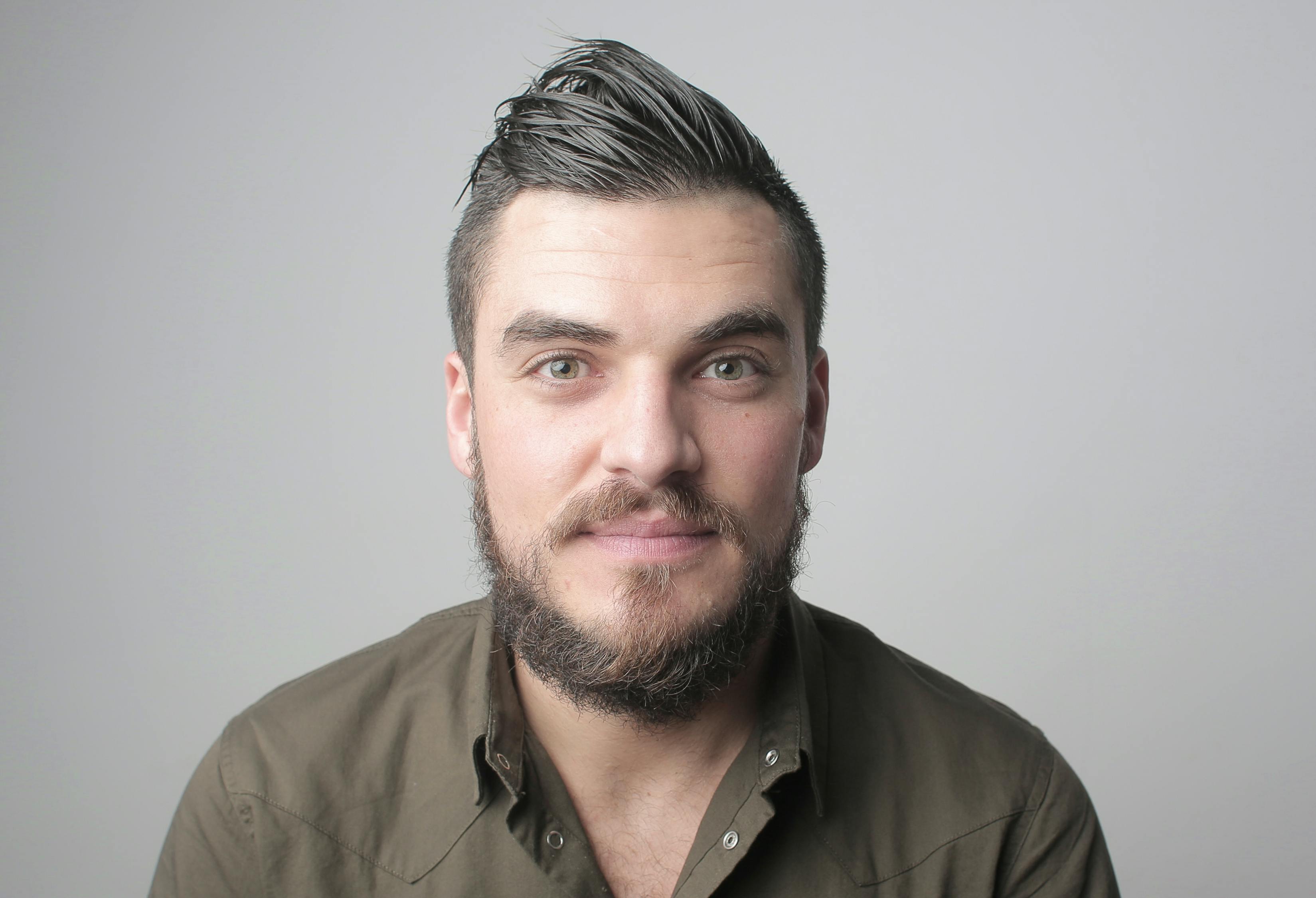 There are a variety of different hairstyles for guys trying to find a sharp look. But those of us with thick or rugged hair can have some trouble styling it to our liking. Fortunately, hair gel allows you to shape and style your hair while ensuring it stays in place with a strong hold. When shopping for the ideal hair gel, we recommend emphasizing factors like efficiency, convenience, and longevity before making your purchase. Luckily, we've already compiled a list of the best hair gel for men online. Continue reading to find which hair gel will give you the style you're after.
Got2B Hair Gel
This gel's non-sticky formula and glue-like hold make it stand out from the crowd.
This option from Got2B gives you six ounces of high-quality gel at a great price. The non-sticky and no-flake formula provides long-lasting hold to ensure your hair stays in place all night long. Plus, it's convenient and simple to use. All you need is to squeeze a tiny drop into your hands and apply it evenly throughout your hair. It can be applied to either dry or damp hair, making it a far more versatile option than your generic hair gel formula. Also, because of its glue-like hold, this gel is ideal for long vertical hairstyles.
Pros:
Can be applied to wet or dry hair for versatility
No-flake formula enhances longevity and efficiency
High-quality odor protection
Cons:
Makes your hair a bit brittle
Softsheen-Carson Hair Gel
The flake-free formula and micro-emulsion technology make this gel especially great for natural hair.
We love this pick from Softsheen-Carson for all types of natural styles. Whether you're shaping your edges or making braids, twists, or locs easier to manage, this flake-free formula provides an extra-strong hold, optimal conditioning, and a sleek shine. Additionally, the micro-emulsion technology provides stability for textured hair and tames frizz for smoother results. Plus, the adaptive design makes this gel ideal for all hair types including wavy, curly, natural, and more. Finally, this hair gel offers up to three times less breakage and stiffness compared to other options.
Pros:
Micro-emulsion technology is ideal for textured hair
Flake-free formula provides longevity and high-end conditioning
Less breakage and stiffness to enhance comfort
Cons:
The gel is a bit greasy and clumpy
Moroccanoil Hair Gel
The option offers extra bounce and a soft hold to make your curls stand out without getting crunchy.
When it comes to making curls stand out, it's hard to beat this pick from Moroccanoil. The formula includes argan oil to enhance and condition your curls, giving them more bounce and movement. Additionally, this gel provides extra volume, shine, and texture with a soft hold to leave your curls in perfect frizz-free condition. For best results, you apply this gel-cream while your hair is damp and run your hands through it to increase separation and definition. Afterward, you can let it air dry to get a natural and relaxed look.
Pros:
Argan oil defines and conditions your curls
High-quality formula provides a touchable hold and fully defined curls
Increases bounce and movement of curls
Cons:
Can create buildup over time
American Crew Hair Gel
The pick prevents dry hair with its long-lasting, alcohol-free formula.
The pick presented by American Crew is considered the most long-lasting hair gel available. This top-notch gel offers a high hold and a smooth shine. It also prevents your hair or scalp from drying out. Plus, it allows for simple distribution throughout your hair. Additionally, the low-pH formula further prevents your scalp from drying. Furthermore, this gel offers an alcohol-free design that gives it an edge in terms of conditioning and shine.
Pros:
All-natural extracts like vitamin B5 support hair health
Low pH level prevents your scalp from drying out
Alcohol-free design enhances hair conditioning and shine
Cons:
It is a bit expensive compared to other options
L'Oreal Paris Hair Gel
This frizz-resistant formula gives you all the texture you need for a quick and simple styling session.
The option from L'Oreal Paris is an easy way to achieve a variety of styles quickly. This gel offers a soft and touchable hold and volume that can last the entire day. Plus, this gel locks in your look a stable yet gentle hold that adds extra texture to your hair. Plus, the gel's frizz-resistant formula is excellent for curly or wavy hair and ideal for slicked-back looks or shorter hairstyles.
Pros:
Soft and touchable hold provides extra volume and bounce
Frizz resistant formula prevents stiffness and is ideal for wavy and curly hair
No stickiness or residue
Cons:
The gel has a pronounced smell
Frequently Asked Questions
Can I leave my hair gel in overnight?
We would recommend that you don't leave your hair gel in overnight. Leaving hair gel in your hair for too long without washing it can lead to flakes or dandruff, which can leave your scalp in rough shape.
Can I use hair gel every day?
Yes. The use of hair gel itself doesn't cause hair loss or dry scalp. These only become problems if you leave gel in too long and don't wash your hair. If you wash your hair with gentle shampoo and conditioner daily, you can apply hair gel regularly for long periods of time without experiencing any downsides.
How long does hair gel last?
The majority of hair gel lasts around three to five years before it expires. You should know that even if you do happen to apply hair gel that is expired it won't cause any damage to your hair. That being said, it could create a dry scalp, and the formula (and fragrance) won't be what it once was.