The Best Hair Clipper Oils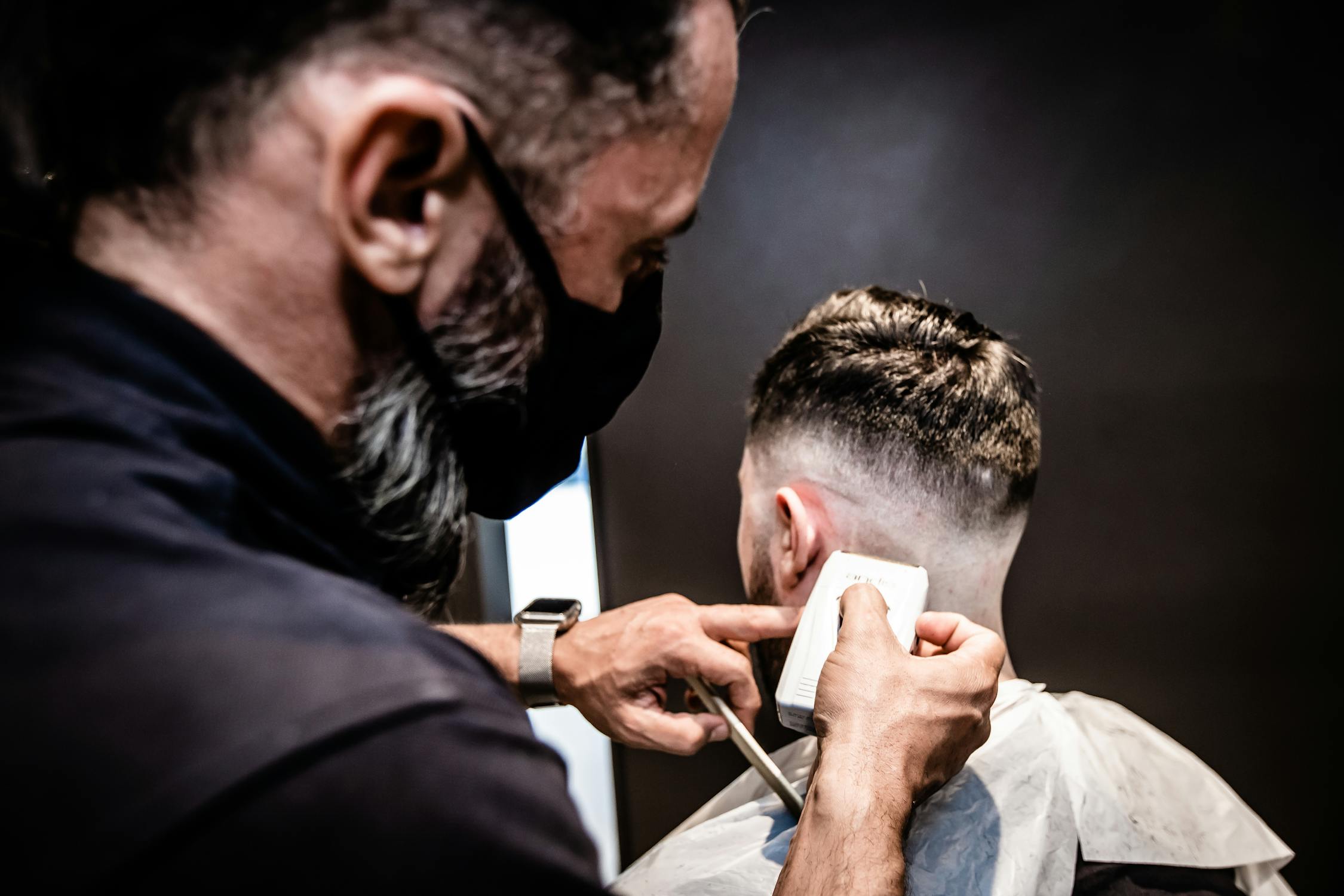 Whether you're an at-home hair stylist or a salon professional, properly lubricating your clipper blades keeps your tools in great shape and even results in better haircuts. The right hair clipper oil protects blades from rust, keeps them from getting dull, and reduces heat and friction while using. This reduction in friction keeps hair from catching or pulling in the blades, so you'll be able to get a closer, smoother shave.
What to Look For
When searching for the best hair clipper oils, we asked ourselves three questions: Is this oil easy to apply? Will it properly protect our clipper blades? Can we use it on a variety of products? Our favorite was Wahl's Premium Hair Clipper Oil because it has a very fine application nozzle and works with any brand of clipper or blade. If you need something for your pet shears, we'd recommend the Pet Grooming Clipper Oil from Wahl. It's specially formulated for animal clippers and reduces friction and pulling on thick fur. Keep reading to check out our reviews of the best hair clipper oils.
Wahl Premium Hair Clipper Blade Lubricating Oil
Keep your clippers in shape with this premium blade oil.
This long-lasting lubricating oil is a great way to ensure your clippers keep their edge. A few drops improve your clipper's performance and ensure that they run quietly. The oil also protects the surface of the blades, preventing rust and corrosion so that they stay in great condition for much longer.
Pros:
We appreciate that, although this oil is formulated for Wahl products, it works great with other brands of clippers as well.
The oil is thin and light, so it doesn't cause buildup on your blades.
Cons:
The dropper on the bottle may leak a bit, so be sure to store the oil upright.
Andis Clipper Oil
This colorless and odorless oil is perfect for clippers, trimmers, and shears.
If you have a variety of hair-cutting tools, this oil has you covered. It's formulated to work with blades and shears as well as clippers, so you don't need to buy multiple products to keep everything lubricated. Because it's colorless and odorless, it's simple to use and easy to clean up.
Pros:
We liked how the dropper dispenses a single drop of oil at a time because it's easy to apply exactly where you want it.
Because you only need to use a couple of drops at a time, this bottle will last a long time, even if you oil your clippers regularly.
Cons:
The nozzle can be a bit difficult to open, but because it closes so tightly, you don't need to worry about accidental leaks or spills.
Wahl Professional Animal Blade Oil for Pet Clipper and Trimmer Blades
Keep your grooming gear in pet salon condition with this oil formulated for animal trimming blades.
While clipping or trimming pet fur, it's important to have a sharp, well-functioning blade so that you don't pull their skin or tangle long fur. This clipper oil is specially formulated for pet clippers and keeps them in great condition so that grooming is a breeze. Besides keeping the blades sharp, it also increases their durability.
Pros:
We liked the twist-top nozzle because it's easy to control how much oil comes out at a time.
Regular use will keep your clipper blades quiet, which means they're less likely to stress out your pets than a loud blade.
Cons:
This oil contains petroleum distillates, so be sure to keep it out of reach of your pets because it can make them sick if they ingest it.
UniKitchen Premium Lubricating White Oil
This long-lasting lubricant protects your blades while reducing friction during use.
At eight ounces, this large bottle of lubricating oil will keep your clippers in great shape for ages. A few drops will keep your blades greased for a few uses, and the oil helps reduce friction as you cut hair. As a bonus, it's a universal formula that works for a variety of joints and small machinery.
Pros:
Besides hair cutting tools, this oil is great for kitchen shears or other rust-prone blades because it's a food-safe formula.
This oil is made without any harsh chemicals, so it's perfect for people with sensitive skin.
Cons:
This oil is more expensive than other options, but it is a larger bottle.
Oster Premium Blade Lube for Clippers and Blades
Prolong the life of your clippers and blades with this budget-friendly oil.
Protect your clippers without breaking the bank with the help of this premium blade lube. A few drops will prevent rust and keep your blades sharp, and it's suitable for home or professional use. Simply apply it while the clipper blades are moving to work the oil in, and you'll be good to go.
Pros:
This oil is very thin, so it penetrates easily without gumming up the blades.
Because the nozzle is thin, it's great for applying oil to plier joints, scissor screws, and other small areas.
Cons:
This bottle doesn't have a foil or plastic security seal, so it may leak a bit before you open it if you don't store it upright.
Frequently Asked Questions
How often should I apply hair clipper oil?
To keep your hair clippers and trimmers in peak condition, you should oil them after every use. If you use hair-cutting shears, you only need to apply oil once a month or so to keep the blades from sticking. Regularly oiling your clippers will keep the blades rust-free and give you a closer shave.
How do I apply oil to hair clippers?
Once your clippers are clean and free of hair, put one drop of oil on the corner of the blade's top and one at the foot of the blade. Then, turn the clippers on to work the oil into the machinery. After a few seconds, turn the clippers off, then wipe off the excess oil to keep it from dripping into the motor.
About the Author
Why Trust Us
Since 2007, TotalBeauty has been committed to helping millions of people find the right makeup, skincare, and haircare products for their needs. Our experts know what works best for every face shape, skin type, hair type, and more. They are here to share that knowledge with everyone looking to upgrade their beauty routines or try something new.