The Best Fake Nails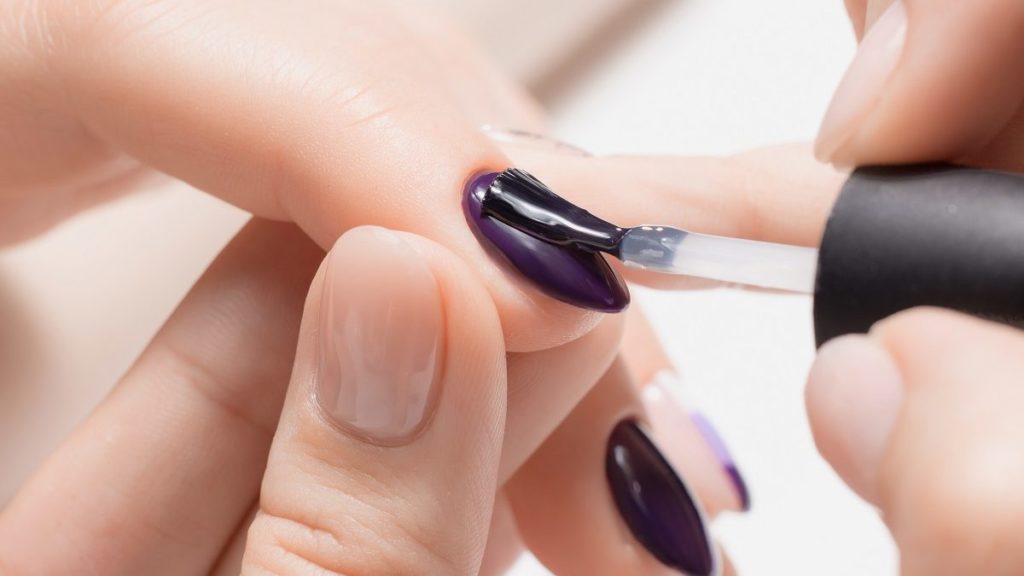 Nothing beats the feeling of having fantastic looking nails. Considering that we rarely cover our hands unless it's cold or for protective purposes, investing in this area makes perfect sense. Everyone desires a great, natural look. However, in their original state, nails are brittle. Cracks and chips are common and cause significant discomfort. To remedy this shortcoming, many people opt for acrylic nails, which bring some well-documented benefits. Acrylic nails remain popular because they last longer. These synthetic augmentations have, over time, proven more durable with better resistance to breaks. Gel nails offer another viable option, even though they don't outlast acrylic. People have used fake nails since their discovery in the 1950s by a dentist called Frederick Slack. Over the years, the beauty industry has seen an influx of ideas as people focus more on making their nails stand out. There are many types of nails in the market today. All varieties bear unique qualities with varying shapes, sizes, colors, and textures. Before purchasing, take time and view all possible options before settling on a preferred choice. After a manicure, you still have oils on the skin that may cause your acrylic or gel nails to lift or fall off. The recommended wait time is 24 hours. Also, clean your hands thoroughly and remove any gel polish present. These are some of the best options available.
Coffin Nails Long Fake Nails, 10 Sizes
Despite the range of products available today, the standout product is the Clear Acrylic Coffin Nails 500-piece pack. The BTArtbox package comes with ten different size variations.
Pros:
These are press-on nails, meaning that they are easy to put on, even for inexperienced users. The clear acrylic coffin nails have sturdy and strong tips that don't chip easily. There's a wide selection of sizes for each finger, giving you sufficient options when choosing your preferred pieces. Slender shapes allow for a perfect fit, unlike some models that offer broader sizes. These clear acrylic nails are easy to trim, so you can still file a bit off the ends to your desired length.
Cons:
The nails are too thin for some customer's liking. Some people have broader fingers, so the nails fail to cover the entire surface as the design is too slim. There are isolated reports of broken casings at the time of delivery, so the company may have to redesign it.
Coffin Fake Nails Tips BTArtbox 600pcs
Natural nails have a short ballerina shape. The best pick in this category is the Coffin Fake Nails Tips Acrylic False Nail BTArtbox. This package contains a total of 600 pieces.
Pros:
A natural look is a significant upside when using fake nails. For many people, there is a desire to augment one's looks without having add-ons that look out of place. Nails, in particular, require a perfect fit. This stick-on is easy to fix and is ideal for both beginners and professionals. With 600 pieces in a box, your only limitation is your imagination. You can pick any size you desire. These natural acrylics don't chip easily, making it possible to trim them to your desired length. Short nails have the added advantage of not breaking or chipping as you carry out your everyday activities.
Cons:
The glue in the package doesn't dry quickly and takes a while to set. Sometimes, the nails come off quickly as well. Users look for longevity when buying nails, and falling off is a severe downside for customers. The broad shape is also a downer for some people who prefer slimmer acrylics.
Kiss Gold Finger Gel Glam Nails, 24pcs
Some brands of stick-on nails work exceptionally well with gel. The top choice in this category is the Kiss Gold Finger Gel Glam (GFC 10).
Pros:
The pack offers both a stylish and affordable option, with the 24-piece set going for only a couple bucks. Kiss Gold Finger Gel Glam nails don't require additional skill to wear, and they provide full coverage. We all love something unique, and a matte mauve color is a welcome option for stylish individuals. The pack comes with 2ml of glue, which negates the need for separate purchase.
Cons:
These fake nails tend to start falling off after a week or so, effectively making them unsuitable for the long term. After a while, the nails also lose their stiffness. For some people, however, this is not a deal-breaker as long as they remain on and maintain their color. To keep them on for longer, consider filing them down to a comfortable length.
Kiss Masterpiece (Everytime I Slay) Mani Nails with Glue
A top choice for a fake nail set with crystals is the Kiss Masterpiece. This 30-piece pack offers not just beautiful nails, but a pair with glittering rhinestones.
Pros:
This nail set is unique. The combination of accents and crystals give an added wow factor that genuinely makes them you pop and stand out. Clothes and jewelry with rhinestones often have bits and pieces falling off after a while, but these don't. With three variations in one box, it's easy to match up any desired combination. Press-on nails are an easy fix, and these are no different. The nails are slightly flexible to allow minimal movement without breaking.
Cons:
These nails aren't the ideal pick for individuals with active lifestyles. Despite their reasonable resilience, there's a limit, and when overly exposed to pressure, they break. Interestingly, the nails with crystals last longer. As expected from packages with varied contents, some customers complain of not getting enough crystal pieces as ordered.
This set doesn't offer a long-term option. After some time, their thin profile results in ultimately unwelcome breaks.
AORAEM 72 Mixed Assorted Style French False Nails
The AORAEM gel nail set comes in a package ideal for teens. This age comes with a need to explore style and color, so variety is a crucial necessity. With a 500-piece set that contains 50 nails.
Pros:
The Abs material is a sturdy and environmentally friendly option. Considering that users are increasingly aware of the composition of all purchases, this is a safe option. These combinations offer almost unmatched possibilities for teens. There are lots of colors and variations in the pack. The colored French Style Design nails come in an array of colors, so you only need to pick your preferred pieces. You can paint them with ease.
Each set sees nails pre-numbered from 0-9, which is very convenient for the user. The thick and sturdy make is a massive plus for many, considering that every purchase is an investment. Despite the color variations, same-sized nails come in the same compartment, which is very convenient.
Cons:
For some users, the shape doesn't work. With a poor fit in some cases, people opt for other products instead. Some people prefer nails that lay flat. These stick-on nails have a curve, making them an unsuitable choice in such circumstances.
FAQs
Why should I go for acrylic or gel fake nails?
In their natural state, nails break and chip with ease. Synthetic options offer a sturdier selection of colorful press-on nails. As fate would have it, some people also have the misfortune of naturally misshapen nails. With acrylics and gel add-ons, one successfully overcomes such a scenario. Sometimes, we just want something extra. Some extra length, color, or some crystals as well for good measure.
Which nail set works best for me?
When making a purchase, it is crucial to research on available variations and then pick a selection that fits your finger shape. Shape and size are vital considerations.
What polish do I use on acrylic nails?
These press-on additions work with both manicure and traditional polish. It is liberating to know that there is no restriction on what you can use. Before applying any paint, make sure that you clean and properly dry the fingers, the same as you would do with your natural nails.
How do I maintain press-on nails?
Because these are synthetic add-ons held together by glue, they require more care than regular nails. Promptly fill in any lifting, and your set may last for six to eight weeks. Avoid the temptation of pressing or lifting them to see how firmly fixed they are as they will not last long.
How do I apply or remove acrylic and gel nails?
The first step involves cleaning and drying your fingers and natural nails. After pedicures, the rule of thumb is to wait at least a day before using acrylic nails to ensure dryness. Open the pack and select your desired nail size. Apply a dot of glue on the nail and press on and hold for at least five seconds. If you so wish, you may file and shape the new nails to your desired length.
What Really Matters?
The first consideration when making a purchase is aesthetics. If the items on the shelf don't appeal to you at first glance, chances are you aren't buying. We tend to look for the right colors, shapes, and sizes before picking a package for a closer look. Next, we check the material used to manufacture various nail sets. Users are increasingly aware of what to avoid. We look out for toxins and other ingredients that may cause rashes and skin complications. Finally, the price. Unaffordable items remain on the shelf. Thankfully, nail sets come at pocket-friendly prices.
A Simple and Affordable Option
People remain cautious about beauty products that come with a DIY option. Caution is understandable. However, most fake nails don't require additional skills to use, and removing them is easy as well. The removal process involves soaking your hands in acetone till the acrylic softens. At this point, you may remove the press-on gently. Remember to check for the proper thickness. Nails that are too thin often bend or break with ease, and those that are too thick look unnatural. Also, ensure that you go for a pack made from safe ingredients that don't pose a health risk and are environmentally friendly.