5 Best Face Wipes for 2020 – Face Wipe Reviews – Total Beauty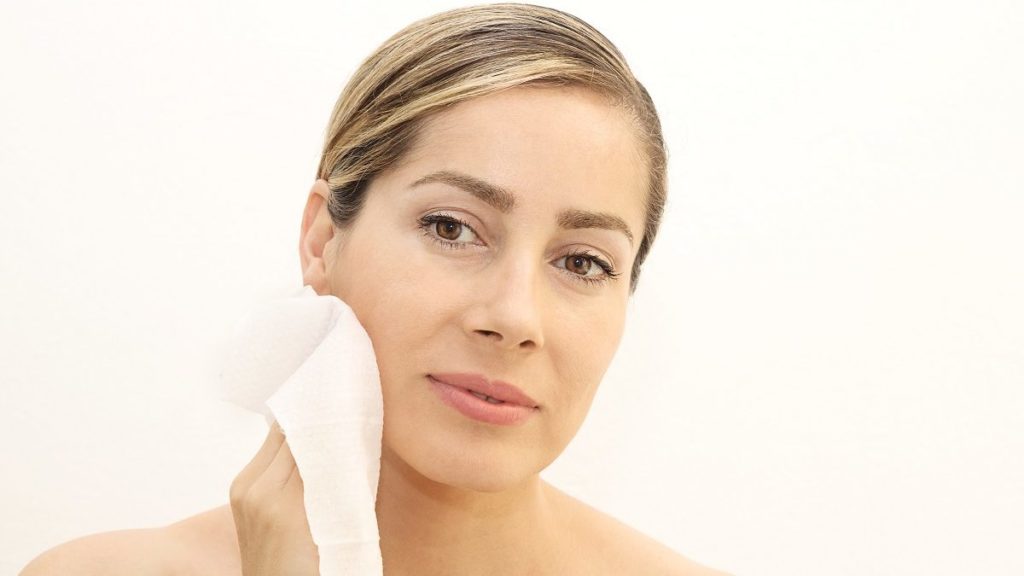 Face wipes are an essential maintenance tool for ensuring good overall skin health. They offer an easy way to remove makeup, dirt, and oils from your skin, leaving you feeling cleansed and refreshed. With a wide range of face wipes available, it can be difficult to know which face wipes will best suit your skin type. Our guide to the best face wipes will help you choose a face wipe that works effectively to replenish and refresh your skin.
Best Choice
Neutrogena Makeup Remover Cleansing Towelettes gently remove makeup and dirt from your face without fuss. The wipes do not contain alcohol, so they are unlikely to cause skin irritation. The wipes lea
Pros:
Neutrogena face wipes are the ideal product for removing makeup and cleansing the skin. These innovative face wipe works to dissolve dirt, oil, and makeup to leave skin clean and fresh. They remove waterproof mascara while remaining gentle on the eyes and are therefore suitable for contact lens wearers. The wipes do not contain alcohol, so they are gentler than alcohol-based wipes. The wipes are also allergy-tested and have been approved by ophthalmologists and dermatologists.
Cons:
This face wipe is primarily designed for makeup removal. If you do not wear makeup, you may want to opt for a face wipe that focuses more on hydration and replenishment, rather than dissolving mascara.
Best for Sensitive Skin
Simple Face Cleansing Wipes contain gentle ingredients to gently remove dirt, makeup, and impurities. They effectively clean and refresh the skin and are free from artificial dyes and perfumes.
Pros:
Simple face wipes cleanse skin gently to remove impurities and unblock pores. They hydrate the skin, leaving it feeling clean and revitalized. The packet is cleverly designed to ensure the wipes do not dry out, so even the last wipe in the pack remains fresh. They have been tested and approved by dermatologists and do not leave the skin feeling dry. They are gentle and do not irritate sensitive skin.
Cons:
These face wipes are fragrance-free to remain kind to sensitive skin. If a strong fragrance is important to you, then you may want to choose a face wipe that contains essential oils or perfumes.
Best Micellar Face Wipes
Made with ingredients to suit all skin types, this gentle face wipe removes makeup and dirt without irritating the skin or eyes.
Pros:
Simple Micellar Face Wipes are very gentle on the skin but also very effective at removing dirt. Micella are bubbles that cleanse the skin by lifting makeup and unclogging pores. The wipes also contain triple-purified water to minimize irritation. Despite being gentle and offering hydration, they can remove waterproof mascara without drying the skin. They contain no artificial dyes, perfumes, or harsh chemicals. Each wipe is enriched with vitamins B and E to enhance overall skin health.
Cons:
This face wipe is not suitable for hurried use. For it to work, you must hold it on the area you're cleaning for a few seconds before wiping. This momentary stillness allows the ingredients within the wipe to work. However, it may be frustrating if you like a wipe that you can use more quickly.
Best for Makeup Removal
Olay 5-in-1 water-activated dry cloths act as an all-in-one scrub, toner, mask, and cleanser. Add water to the cloth and then gently remove makeup, dirt, and oils for smooth and exfoliated skin.

Pros:
Using the Olay wipe is simple. Just add water to the wipe and rub it between your fingers to create a rich lather. The wet cloth is then used to scrub and cleanse the skin for effective makeup removal and facial cleaning. We found that our skin felt smoother within one week, and it's reassuring to know that the soap-free formula has been tested by dermatologists. An added bonus is that there is no residue left behind, so you can reapply makeup right away.
Cons:
The exfoliators within the wipe can feel a little harsh on delicate facial skin, especially if you have very sensitive skin or areas of irritation. If you prefer a softer wipe, you may prefer a product that does not contain exfoliating properties.
Best Natural Face Wipes
Ursa Major face wipes effectively remove makeup, cleanse, and exfoliate with a blend of natural ingredients including aloe, sugarcane, and willow bark. The wipes are biodegradable, vegan, and certifie
Pros:
Ursa Major Essential face wipes are infused with a 4-in-1 formula that cleans, exfoliates, soothes, and hydrates the skin to leave it feeling refreshed. These fantastic wipes effectively remove makeup, too. They contain natural ingredients including aloe, birch sap, and willow bark to hydrate, tone, and condition skin. The wipes are free from parabens and are cruelty-free. Even better, the wipes are made of bamboo and are biodegradable. This product is suitable for men and women and are fragranced with orange, lavender, and fir.
Cons:
The face wipes are individually wrapped, ensuring every wipe is fresh and moist. They are ideal for traveling, or to put in your bag when on-the-go. However, this product ironically comes with a large amount of packaging, which can be off-putting if you are very environmentally conscious.
What Really Matters
Effective Cleaning
When you choose a face wipe, you will want to know that one wipe will effectively remove any dirt, oil, or makeup from your face and around the eyes. A wipe should also work to unclog pores, allowing your skin to breathe. Different wipes offer different benefits, such as exfoliation and moisturization, but if you can find one that encompasses all of them, you will save time and money because you won't have to buy and use multiple products.
Gentle on Skin and Eyes
It's important to find a face wipe that is both effective and gentle. While harsh chemicals might remove tough makeup with ease, these same dirt-busting chemicals can irritate skin and eyes. The skin on your face (especially around the eyes) can be very delicate. Therefore, it's vital you find the perfect wipe that incorporates effectiveness with sensitivity. A face wipe needs to contain ingredients that make it effective at cleansing the skin but feel soothing and work to rehydrate dry skin cells. Natural ingredients such as bamboo and aloe can effectively cleanse but remain suitable for sensitive skin. A textured wipe can gently help to lift makeup from the skin without the need for chemical makeup remover. Adding vitamins to the wipe can aid skin health and repair.
Suitable Packaging
When you've found a wipe that you love, you want the last wipe in the packet to work as well as the first. Good packaging should reseal properly to ensure that the wipes inside do not dry out. Conversely, many people prefer not to choose wipes that are overly packaged. Functional packaging is essential, but excessive packaging can be off-putting. If you prefer minimal packaging, dry wipes may be more suitable as you can add water to them when required, without the need to worry about the other wipes in the pack remaining moist.
What's in Right Now?
Fragrance- and dye-free wipes are a popular choice. Selecting a gentle wipe no longer means sacrificing efficacy; there are many face wipes on the market that are suitable for sensitive skin but still effectively remove makeup and dirt. Micellar face wipes use bubbles to lift dirt and makeup from the skin without harsh chemicals, and exfoliating face wipes use textures to gently remove products from the skin. Face wipes that contain natural or organic compounds are popular, as botanical ingredients such as aloe or tree bark are gentle on the skin but allow some natural fragrance to be infused within the wipe.
For environmental reasons, biodegradable face wipes are a popular choice. Face wipes that do not contain plastic fibers, such as natural bamboo wipes, will break down more readily.
Face wipes that serve multiple functions are also popular. Although face wipes can be used to remove makeup and oil alone, it is useful to have a wipe that also works to restore moisture within the skin. Wipes that contain skin vitamins such as B and E can aid skin health, and hydrating wipes can leave skin looking refreshed after use.
Prices
Expensive
Over $20: An expensive wipe should contain natural ingredients and be biodegradable and easy to use. Face wipes with multiple functions often sit within this price range. For example, the face wipe might cleanse, exfoliate, hydrate, and tone. While expensive wipes might appear to hurt your bank balance, investing in a wipe within this price range can actually save you money for its multi-functionality.
Mid-Range
$8-$12: A mid-range face wipe will remove makeup, cleanse, and leave your skin looking refreshed. Wipes within this price range may open and unclog pores, exfoliate, or rehydrate the skin for a rejuvenated appearance.
Cheap
Less than $5: A cheap face wipe will give you all the basic functions you'd expect from a wipe. It will cleanse your skin and remove some or all of your makeup. However, if you're using a wipe within this price range, make sure it doesn't contain any harsh, cheaper ingredients that may irritate sensitive skin.
FAQs
Which face wipes are disposable, but also eco-friendly?
For a disposable, eco-friendlier face wipe, look for one that offers biodegradability. Bamboo is a biodegradable material often found in high-quality face wipes. Any wipe that contains plastic will not be biodegradable. In order to further reduce waste, you may wish to purchase wipes that are sold with minimal plastic packaging.
Which wipes are best for sensitive skin?
If you have sensitive skin, it is important to avoid harsh chemicals, colorants, and fragrances. A hypoallergenic, gentle face wipe will rely on natural ingredients and purified water to gently remove dirt, oils, and makeup. It will also open and unclog pores to allow skin to breathe, reducing the risk of acne. It is important that sensitive skin is adequately moisturized, and a face wipe that hydrates the skin will reduce the risk of skin becoming dry after using a face wipe.
Can fragranced wipes be gentle on the skin?
It is possible to enjoy the benefits offered by gentle face wipes without compromising on scent. A natural face wipe will rely on plant extracts such as cucumber or aloe vera to gently fragrance without causing irritation. Chemicals are not required when natural scents can be incorporated into skincare products. If your face wipe has added perfumes, use with caution, as it is these perfumes that can irritate your skin.
Which face wipes are quick to use?
Face wipes that incorporate makeup remover often work quickly, with makeup easily being removed with just a few wipes over each area of the face. If you have a busy lifestyle, look for a face wipe that incorporates multiple functions, including exfoliation, cleansing, toning, and even hydration for the skin. A face wipe may contain makeup remover to gently remove makeup, including waterproof mascara, with minimal effort so as not to irritate the skin or eyes.
I suffer from acne. Will face wipes help with this?
Some face wipes can irritate acne, so it's important to choose one that's as natural and gentle as possible. Naturally occurring plant extracts like aloe vera and tea tree oil can help to reduce the inflammation caused by acne. If you are using medicated acne treatments, you may also benefit from using face wipes that are highly moisturizing, as acne treatments can dry the skin out. If at any point you feel the face wipe is worsening your acne, stop using it immediately. If you are on a particular treatment plan for your acne, please speak to your doctor before adding another product into your skincare routine.