The Best Face Wipes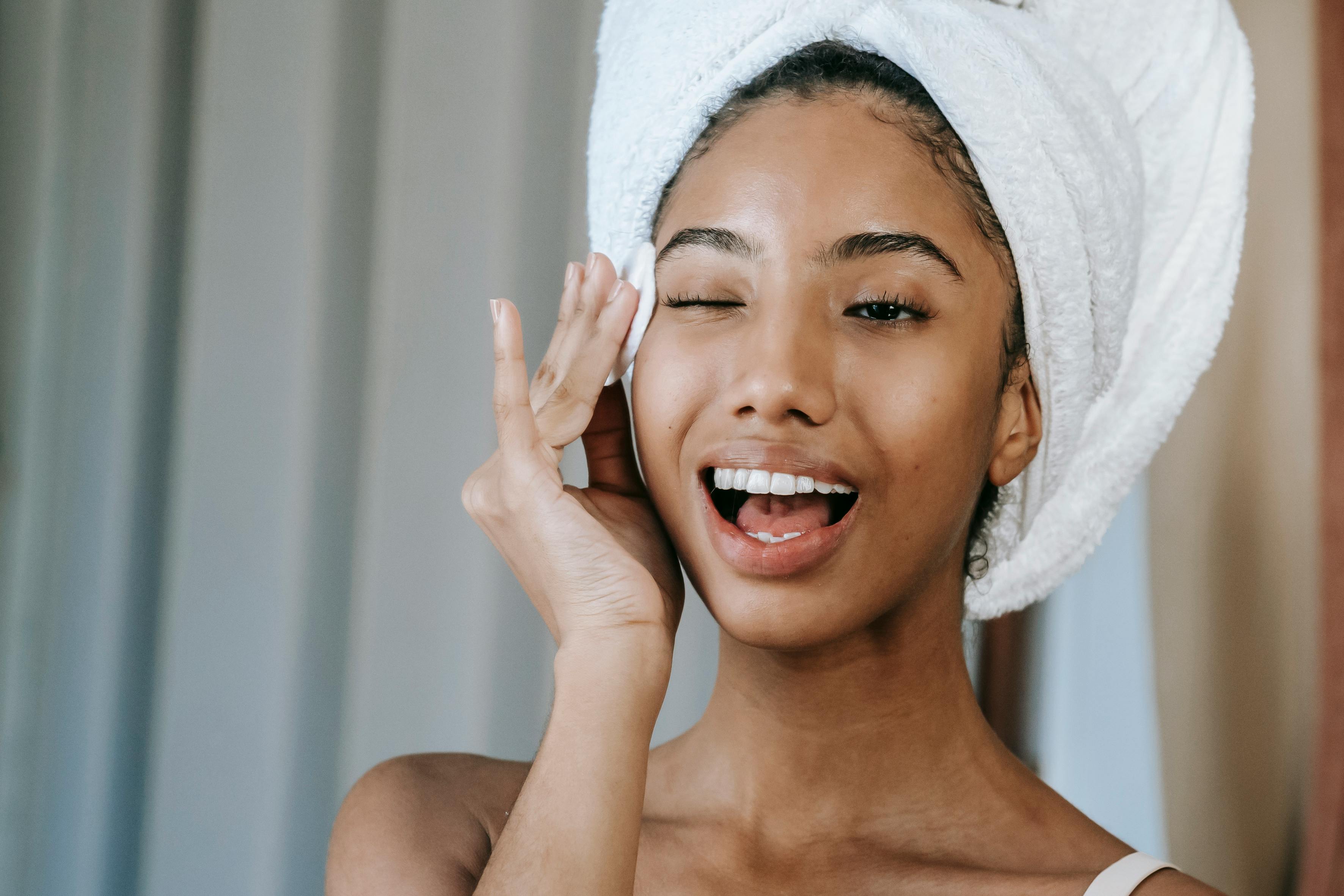 Whether you've had a long day at work or a late night out on the town, there are some days when you just don't feel like washing your face. Face wipes provide an easy alternative to the nightly soap and water routine. They quickly remove makeup, oil, and dirt, making them a lifesaver when you need to clean your face on the go, don't have access to a sink, or simply don't feel like giving your face an old-fashioned cleansing. With so many face wipes on the market, choosing the right one can feel overwhelming. To make your search easier, we've rounded up some of the best face wipes the internet has to offer.
What to Look For
We kept the following three questions in mind as we searched for the best face wipes on the market: Does it use ingredients that could leave a residue on the face? Is it made from ingredients that won't irritate the skin? Does it include added fragrances? The face wipes from Neutrogena were our top pick because they gently remove makeup and dirt, leaving skin feeling clean and refreshed. We were also impressed by the face wipes from Burt's Bees, which thoroughly clean skin without harsh ingredients. Read on to learn more about how top picks and discover the best face wipes for you.
Neutrogena Day and Night Face Wipes
Reach for these face wipes when you need to remove makeup or stubborn dirt.
If you're looking for a set of wipes that will leave your skin feeling refreshed and fit seamlessly into your daily beauty regimen, look no further than these face wipes from Neutrogena. Whether you need to clean your face after a workout or wipe off makeup before going to bed, these wipes work hard to remove almost all dirt and makeup from the skin's surface. That's not all; they're gentle enough to use daily and are made from soft, 100% natural materials that won't irritate most skin types.
Pros:
We love that one wipe is enough to remove stubborn makeup, including long-lasting lipsticks and waterproof mascara.
These wipes contain moisturizing ingredients, leaving the face feeling refreshed in addition to removing dirt and makeup.
Cons:
The package doesn't seal tightly, which can cause the wipes to dry out.
Burt's Bees Cucumber Mint Face Wipes
Leave your skin feeling renewed with these sage and cucumber-infused face wipes.
When you need to quickly clean your face on the go or at home, these refreshing face wipes from Burt's Bees get the job done. The face wipes are infused with sage and cucumber extracts, which help soothe skin, leaving it feeling refreshed after a long day. These wipes have a soft texture and gently remove oil, makeup, and dirt from the skin's surface.
Pros:
We were thrilled by how effectively these face wipes remove makeup, making it unnecessary to use harsh soap or chemicals.
These face wipes help reduce redness on the cheeks and clean the face without leaving behind any residue.
Cons:
The wipes are big, so you may want to cut them into smaller pieces. 
La Fresh Cleansing Face Wipes
Use these vitamin E-infused face wipes to keep your skin clean and refreshed.
Whether you need to remove makeup or refresh your face after a gym workout, these face wipes from La Fresh can help keep your face looking its best. These face wipes remove waterproof mascara and eyeliner almost effortlessly, allowing you easily remove them without pulling or tugging your skin. They're smaller than average wipes, making them easier to handle and an excellent choice for travel.
Pros:
We especially like that these wipes effectively cleanse the face, removing dirt and makeup without drying it out.
The wraps are individually packaged in sealed wrappers, making it easy to carry a few of them with you on the go. 
Cons:
They don't come in a dispenser box.
Cetaphil Gentle Skin Face Wipes
Gently cleanse your skin with these face wipes designed to remove makeup and dirt.
Cetaphil products are synonymous with sensitive skin, and these face wipes live up to the high expectations many have of the brand. These versatile wipes are designed for use on the face or body, so they come in handy when you need to touch up your skin on the go. Moreover, they're pH balanced and formulated with skin-friendly ingredients that won't clog pores. 
Pros:
We were impressed that these face wipes are so soft and gentle yet effectively remove dirt and makeup without irritating the skin.
These face wipes are an excellent option for taking on outdoor activities when you need to freshen up quickly. 
Cons:
If you're not careful, they may rip when you remove them from the package.
Yes To Detoxifying Charcoal Face Wipes
These face wipes remove impurities to help unclog pores, leaving skin feeling smooth and healthy.
If you suffer from blemish-prone skin, these detoxifying charcoal facial wipes from Yes To are ready to help. The wipes use salicylic and other natural ingredients to help fight acne without drying out the skin. What's more, the face wipes contain charcoal to help remove makeup, dirt, sweat, and oil. They're also soft with a pleasant scent.
Pros:
We found that these face wipes retained their moisture in the package, unlike many that dry out before you've used them all.
They easily remove waterproof makeup and leave skin with a fresh, clean, tingling sensation. 
Cons:
The wipes are dark, making it difficult to gauge how much makeup or dirt they've removed.
Frequently Asked Questions
Do I need to wash my face after using face wipes?
Face wipes are typically used when a person doesn't have time to wash their face, and most packaging on face wipes says that rinsing isn't necessary. However, if you're wearing heavy makeup or your face doesn't feel as clean as you'd like it to after using a face wipe, you can wash your face with your favorite cleanser if you'd like.
Can I use face wipes instead of washing my face? 
Washing your face with a cleanser and water is the best way to ensure you've thoroughly cleaned your skin. While face wipes effectively remove makeup, oil, and dirt, they shouldn't replace cleansing with a face wash in your daily skincare regimen. Face wipes are best used occasionally when you don't feel like washing your face or don't have access to a sink.
About the Author
Why Trust Us
Since 2007, TotalBeauty has been committed to helping millions of people find the right makeup, skincare, and haircare products for their needs. Our experts know what works best for every face shape, skin type, hair type, and more. They are here to share that knowledge with everyone looking to upgrade their beauty routines or try something new.