5 Best Face Masks for 2020 – Face Mask Reviews – Total Beauty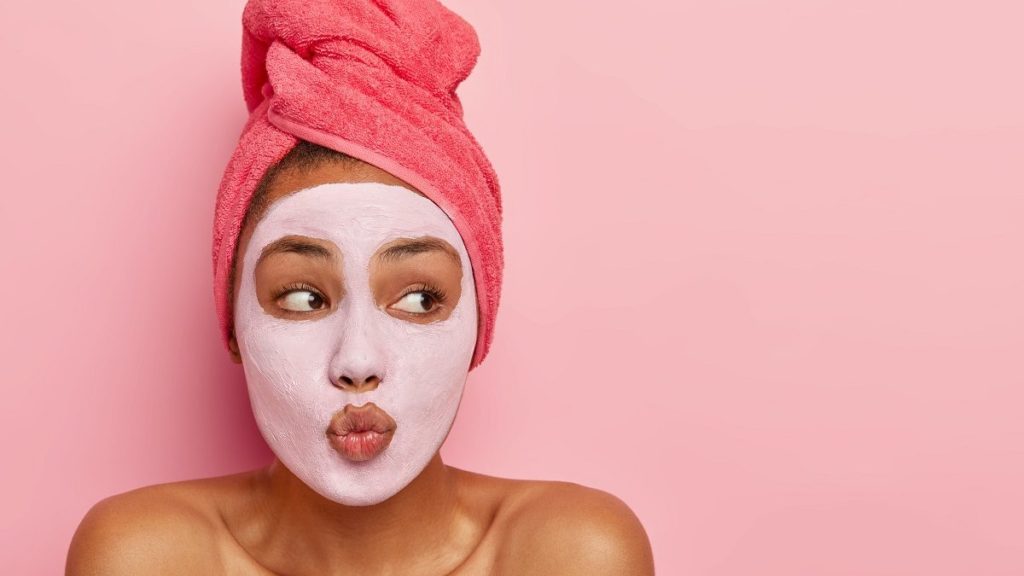 Everyone has concerns about their facial skin. Even if you do not have visible problems, your face will eventually show signs of aging, dry skin, and wrinkles, with open pores that can find anyone. A nourishing face mask is a simple way to improve the health of your skin and make you feel like you are having a spa day at home. It's an easy way to draw out the impurities that gather in your skin cells and rejuvenate your look. There are so many face masks on the market that it's hard to know which one works for you. Read our helpful guide to find the best face masks available.
Best Choice
The Aria Starr Dead Sea Mud Mask contains minerals that draw out impurities from deep within the skin. With its effective moisturizing action, your skin is left feeling smooth and healthy.
Pros:
This mask contains naturally active ingredients, including magnesium, calcium, sulfur, bromide, iodine, sodium, zinc, and potassium. Suitable for men and women. It has added Shea Butter, Aloe Vera, and Jojoba Oil to deeply moisturize the skin. The mud absorbs excess oil and removes dirt, dead skin, and toxins in the skin's layers. The skin is left feeling clean, smooth, and fresh. The natural astringents in the mud tighten and firm up the skin. Open pores are improved after using this mask. This formula can be used all over the body. The mud has a pleasant sell.
Cons:
The astringent properties of the mask may not be suitable for sensitive skin. The color is very dark green and needs to handled carefully to reduce mess.
For All Skin Types
Celavi Essence Facial Masks are authentic Korean face mask sheets in six varieties. Covering every cleansing and detoxifying need, these sheets are infused with powerful natural botanical essences.
Pros:
This is a great range of masks that each aid a different facial skin issue. There is plenty of serum on the sheets that penetrate the skin well. The sheets contain collagen, which reduces puffiness and dark circles under eyes. The masks reduce redness and make the skin appear brighter. Each variety includes deep hydration of the skin that helps firm it up. The sheets are gentle enough to be used daily, if necessary. They are safe for sensitive skin. The sheets are thick and are designed to contour the face. All masks have a pleasing scent. These are excellent value.
Cons:
Some of the masks were not cut all the way through on the contours.
Best for Acne
New York Biology Dead Sea Mud Mask is a deep cleaning, exfoliating mud that brightens the skin. It reduces pimples by absorbing excess oil, cleansing, then gently closing the pores to keep out dirt.
Pros:
This mask contains aloe vera, calendula oil, vitamin E, sunflower seed and jojoba oils for excellent moisturizing. It can be used on all skin types. All the ingredients are 100% natural. The cleansing action of the mud increases the microcirculation of the blood and firms the texture of the skin. The exfoliation minerals the formula remove excess oil, toxins, and dead skin cells and renews the top layer of skin. The skin is left very soft and radiant. The mud can be used all over the body and the consistency is easy to spread over large areas.
Cons:
This product may not be suitable for sensitive skin. A moisturizer needs to be applied after use for best results.
Best Fast-Acting
Aztec Secret Indian Healing Clay is an all-natural Calcium Bentonite Clay that has many uses. Mixed with apple cider vinegar, it produces a rich face mask that renews your skin.
Pros:
Calcium Bentonite Clay is very versatile and can be used as a facial mask, skin cleanser, body wraps, foot soak, or as a detoxifying bath. It can be mixed with apple cider vinegar for deep cleansing, detoxifying face mask or mixed with coconut or jojoba oil for an exfoliating rub. The clay absorbs oil well and is easily washed off with warm water. The pores are unclogged, and the skin is left soft after use. The clay is all-natural and pure calcium bentonite.
Cons:
The mask leaves the skin red immediately after use, but this subsides in thirty mins. The clay is lumpy and can be hard to mix.
Best For Man
Rugged & Dapper Skin Fuel for Men deeply nourishes, hydrates, and makes sure the skin has everything it needs to maximum health. A powerful and natural cleanser designed for men
Pros:
The mask uses minerals to detoxify the face. It can be used on the facial skin regardless of a beard. The nutrients draw out impurities and absorb excess oil that can cause breakouts. The ingredients include organic herbal infusion, spirulina, aloe vera, kaolin clay, smectite clay, kelp, and grape seed oil. The mask works well on all skin types, but especially on acne-prone skin. The formula visibly reduces puffy and inflamed skin. There was a reduction of an oily shine after use.
Cons:
The mask needs to be left on for twenty minutes. This product works best when used as part of a skincare routine with other Rugged & Dapper products.
What Really Matters
Skin Type
Face masks are an easy fix for skincare concerns. As an added bonus, they feel like the ultimate spa experience that you can give yourself at home. One of the most important things to remember is to make sure you get a mask that helps your particular concerns. Different masks help different skin issues and using the wrong one can worsen your skin. If you have allergies or sensitive skin, you must be extra careful as a mask penetrates the skin deeply and its effects will not wash off easily.
Most face masks work well on all skin types, but if you have dry or oily skin choose one that helps those issues, or else you may end up with super-smooth skin with double the problems. Sometimes, you just have to use trial and error to find the right product for you.
Skin Care Routine
Face masks are wonderful. Should everyone use one? Absolutely! But the way to get the best out of your mask is to use it as part of a regular beauty routine. You only need to use a mask once or twice a week to reap amazing benefits to the skin, but moisturizing after the mask will help the benefits stay longer. The key is to make sure you find a regular routine. Long-term use will even out the skin condition, keep it healthy, and improve the effects of the weather and aging. If you want younger-looking skin for longer, a regular face mask routine is essential.
Time
It's easy to think that you don't have time for a regular beauty mask treatment, but there are so many options that you're sure to find one for you. You could even have some of each variety, so you always have a mask that fits in with your schedule. Cream-style masks need to be left on for 5-20 minutes and are best applied and removed in the bathroom, which is great for a night in. Sheet masks are a great quick fix that you can smooth on and relax for a few minutes, then take off and get on your way. Either way, there are great benefits to your skin in applying a face mask regularly.
What's in Right now?
Spas and salons used to keep the ingredients of their face and body masks closely guarded so that they could not be applied at home. We've recently seen an increase in professional- and salon-created formulas in sizes that are perfect for home use. They have also thought about the ease of application; no-mess, solid-stick face masks have become the norm.
The near future will increase the trend of binge-masking. Binge-masking is applying three masks one after the other in quick succession to increase the benefits of multiple skin issues. This needs to be thought out carefully, as you can over-exfoliate the skin and dry it out if you use two or three strong face masks in a row. Combine masks with different applications and base ingredients to make sure that you do not end up increasing skin problems.
Price
Expensive
$25-$60 will buy a range of good quality face masks. Most contain natural ingredients, are well-packaged, and come with online documentation of positive results.
Mid-Range
$10-$25 is the price point for the majority of face masks, but the variation in quality is just as vast. To get the best from this price range, you need to have a specific goal in mind for your mask. It covers large, single pots to multi-packs of sheet or single-use packets. Many are all-natural or have proprietary blends designed for maximum effect.
Cheap
$3-$10 buys a cheap single packet or a multi-pack of cheap face masks. It is likely to include synthetic ingredients and fillers.
FAQs
I have sensitive skin. Is there a face mask that accommodates that?
Yes, there are many! Most natural face masks are safe for sensitive skin but always do a patch test on your wrist or forearm to be sure. Korean sheet masks tend to be much gentler, so it may be prudent to try one of these first. Always wash the skin with warm water before applying a face mask, as it opens the pores and makes the treatment much more effective. If you are prone to sensitive skin, washing with cold water will limit the amount of mask that penetrates the skin and will help with containing any negative effects.
Do not be afraid if your face mask makes your skin tingle a little; this is a side-effect of the active ingredients working in some masks. Just remember that there is a big difference between tingling and burning. If your skin begins to go past a bearable sensation, wash it off and apply an oil-based moisturizer.
How do I know which face mask to buy?
This is a tricky question. It's hard to know which face mask will work best, but you can limit the mistakes by looking at the benefits of the mask. If you have problem skin (i.e., sensitive, oily, acne-prone, dry, etc.), then choose a treatment that has active ingredients that counteract that. If you are lucky enough not to have to worry about problems, then you can look at the benefits, such as anti-aging, detoxifying, brightening, etc., and experiment with those.
For how long should I leave a face mask on?
That really depends on the product. Most masks need around ten minutes on the face to work their magic and create good results. Any less than that will not give a maximum effect. You will know when the treatment is ready to be removed as it will feel dry and tight. Do not leave it on for longer than the recommended time as this can remove too much skin and make it dry. If you experience a painful, burning sensation then you may be allergic to it and it must be removed immediately.
My face tingles when I use a mask. What happens if I get a reaction?
The tingling sensation you get when you use a face mask is quite normal if your mask contains glycolic, malic, tartaric and lactic acid (all AHAs), or salicylic acid (a BHA). These acids exfoliate the skin and cause a tingling sensation. It should not be painful. If it goes past a pleasant experience and becomes painful, you may be allergic to it. Wash it off immediately. After it is removed, apply an oil-based moisturizer to help calm the skin.
Should I wash my face after using a face mask?
It all depends on the type of mask you use. Wet or clay masks definitely need to be followed by washing the face. They absorb oil and dead skin that will clog the pores with impurities if they are left on the surface. This can lead to unsightly spots and dry skin. Wash the face gently with lukewarm water and pat dry. Follow up with a good quality moisturizer.
Sheet face masks should never be followed by washing. The sheets are impregnated with an active serum that will gradually be absorbed by the skin. When the sheet is removed, gently tap the skin until the excess oil has been absorbed. Depending on how heavy the serum is, you may not need to moisturize after treatment.