The Best Face Mask Sets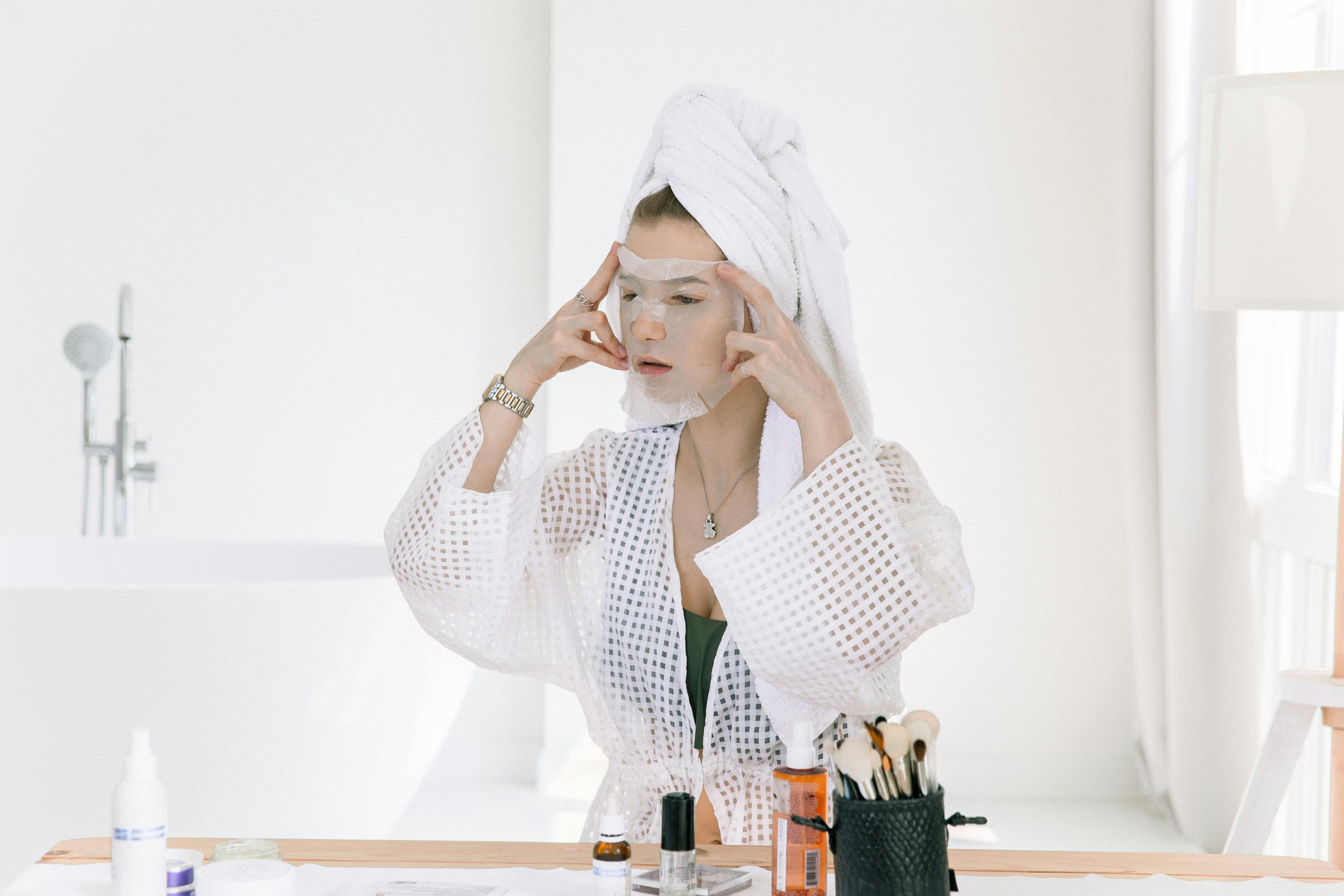 Whatever the reason, we're all for making time to pamper ourselves and improve our skin's texture, tone, and overall look and sheet masks are an incredible way to get it done right. Whether you're planning your next spa day at home or you're looking for the ultimate face mask set to include to your beauty stash, these are some great options that you should consider. After all, who doesn't want to put on a face mask and sip a glass of wine to unwind after a long day?
Calavi Facial Mask Sheet Korea Skin Care
Consider this face mask set your initiation to the world of beauty. Each of the masks features a powerful beauty ingredient that targets moisture and restores your skin's moisture balance.
If you have 15 minutes to spare, then you can get the absolute best results with a quick face sheet mask. Target skin problems like uneven skin tone, dullness, loss of firmness, and clarity with each of these face masks. Try the honey mask for an intense cleanse, the cucumber to soothe and soften, or the tea tree oil one to calm and refresh. Have fun with the charcoal mask that soaks up all the gunk and purifies your pores. Then, finish it all with the brightening pomegranate mask to enhance the results.
Pros:
Each mask comes individually packaged for single-use application.
No need to mix or blend anything; each sheet comes individually soaked and cut to contour to your face.
Cons:
Each package is not that big, so there's not much leftover product to infuse your skin after the face mask.
Freeman 12 Mask Party Pack
If you're into the multi-masking trend (using different masks at once) then this variety face mask set is your best choice. You'll never run out of combinations.
Have a little bit of fun, and create your at-home spa with this party face mask set. Choose from rejuvenating, clearing, deep cleansing, hydrating, and detoxifying face masks to meet your skin's unique needs. Try multi-masking and mix and match different face masks to deliver targeted results. For example, use the rejuvenating cucumber and pink salt mask on your forehead and around the eyes. Then, pair it with a clearing sweet tea and lemon peel-off clay mask by your cheeks to target any breakouts. Have fun with the many options you can combine.
Pros:
Each mask comes individually packaged and includes enough product for multiple uses.
No need to mix or blend anything; each mask comes pre-blended, pre-soaked, and ready to use.
Cons:
The package isn't resealable, which can dry out the leftover face mask in case you choose to use it later.
Dermal Korea Collagen Essence Full Face Facial Mask Sheet
Calling all women out there following the 10-step Korean skincare regimen. If you're on that beauty wagon then you know the importance of having sheet masks around, this set will help you be ready for your next facial.
Get ready to infuse your skin with the ultimate collagen essence. Perfect for anyone following the 10-step Korean skincare regimen or those looking to promote healthy, clear, and elastic skin. This full-face mask set features natural ingredients like green tea, vitamin C, royal jelly, aloe, pearl extract, and charcoal. Each individually packaged sheet mask is thoroughly soaked with various minerals to guarantee maximum absorption.
Pros:
This complete set includes an endless array of ingredients, all paired with collagen to promote elasticity and an even skin tone, making it the perfect one-step solution for your skincare regimen.
Each mask sheet is pre-soaked and contains minerals to guarantee maximum absorption of nutrients, including vitamin E and collagen to maintain healthy and vibrant skin.
Cons:
The eye area is not entirely cut out; this can make the process a bit tedious since the sheet masks are quite slimy and gooey.
Ballon Blanc Nutritional Essence Face Masks
Just as you feed your body with the best all-natural ingredients, your skin deserves the same level of love and care. These all-natural face masks will help you treat your skin every time.
Give your skin the nutrients it needs to shine bright like a diamond. These all-natural facial sheet masks are infused with rich aloe, tea tree, avocado, vitamin C, honey, and egg white botanical ingredients. Elevate your skincare routine with these easy-to-use sheet masks that help with pore care, moisture, irritation, elasticity, and firmness. All sheet masks blend antioxidants and the perfect blend of natural ingredients to clean and purify your skin with every use.
Pros:
Each face mask comes individually packaged for easy use and a mess-free application. Plus, this makes them travel-friendly and easy to bring with you no matter where you go.
Every mask is pre-soaked and pre-cut to make the process easier and faster.
Cons:
Unlike most face masks, the residue of these must be washed after use to prevent them from clogging pores and causing breakouts.
I DEW Care Mini Meow Peel Off Face Mask Set Trio
Mix and match these peel-off face masks to create the ultimate treatment plan to reveal a visible tightened and brighter complexion.
See what all the hype is about. These adorable-looking face masks are taking the internet like a storm. The I DEW CARE trio comes with a hydrating mask, an illuminating mask, and an exfoliating mask, perfect for targeting multiple trouble-zones at once. Everyone loves this Korean skincare staple. They're cruelty-free, gluten-free, and paraben-free. Featuring ingredients like a ruby powder for fighting dullness, diamond powder to exfoliate, and rose water to boost elasticity, there's nothing this face mask set cannot do.
Pros:
The trio face mask set takes away all the guesswork by offering multiple targeted solutions to the most common skin problems.
Each face mask comes in an individual mini container with exact instructions on how to use and for how long to leave.
Con:
While they can be applied with your fingers, for best results, it's recommended the use of a silicone mask brush that's sold separately.
Frequently Asked Questions
Do face masks help your skin?
Most face masks are an excellent choice for moisturizing your skin. They work by driving ingredients closer and deeper into the skin. Many face masks even boast instant results that are often temporary but show precisely how they can work to improve your skin's health.
How often should you use face masks?
Some people like those following a complete 10-step Korean skincare regimen use sheet masks every night. However, generally speaking, you should use them 1-3 times per week. Specific masks can be used more often, but it all depends on their ingredients and purpose.