The Best Face Creams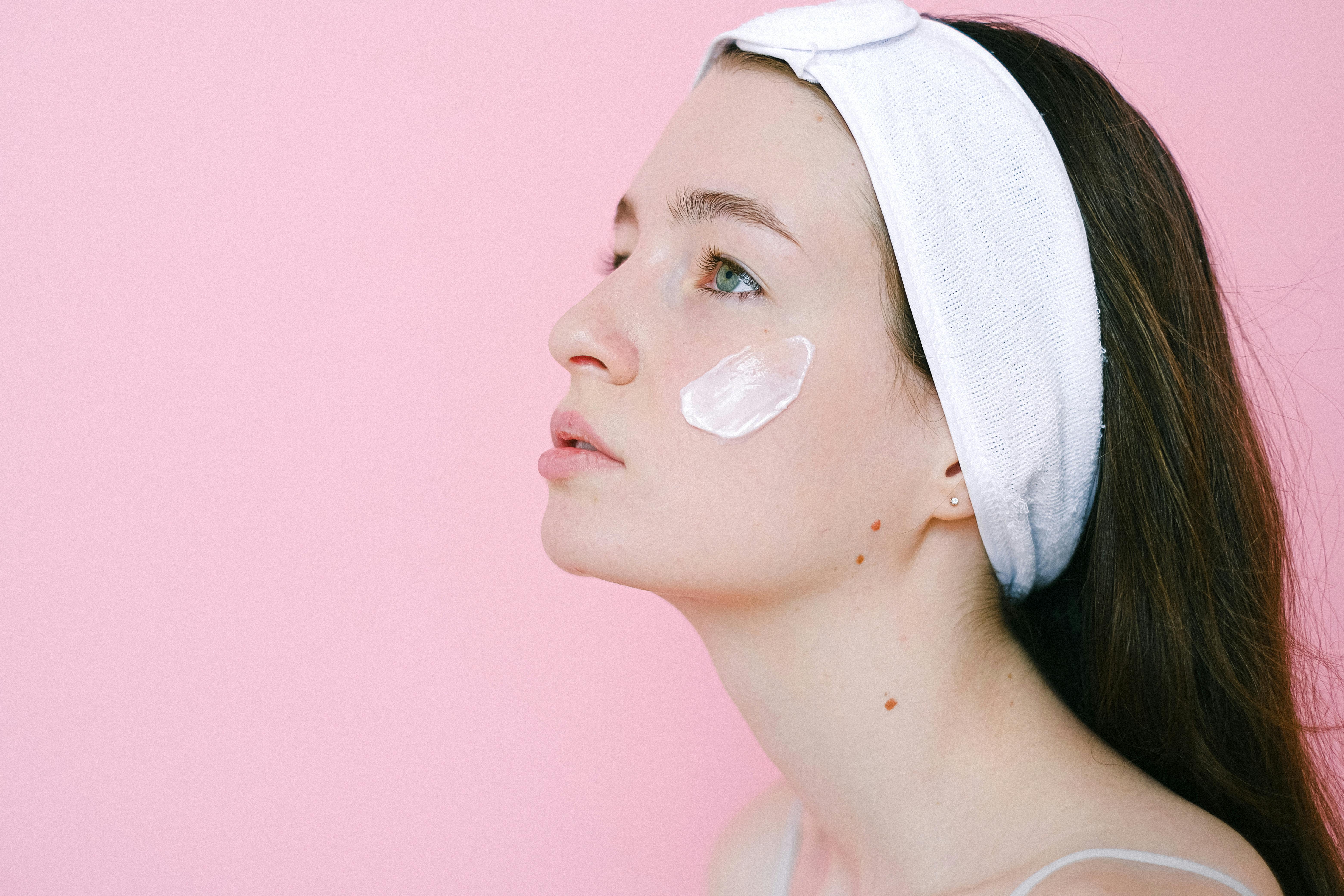 Your face cream can make or break your skincare routine. Finding the perfect product can instantly transform your skin so that it's soft, smooth, and supple for a more youthful look. Whether you struggle with fine lines, dryness, or redness, we've found the solution for you. Explore our top picks to find our favorite night creams, day creams, and everything in between to add to your own skincare arsenal.
CeraVe PM Facial Moisturizing Lotion
This classic cream provides next-level moisture.
Get soft and supple skin with this hydrating cream. With niacinamide and hyaluronic acid, the formula is designed to simultaneously calm the skin and help it retain moisture. The lotion also contains three essential ceramides to protect the skin's natural barrier. That way, moisture stays locked in all night for a softer end result. Perfect for all skin types from dry to sensitive to oily, this night-time moisturizer is a total powerhouse product.
Pros:
It's lightweight enough that it absorbs quickly, so it doesn't feel sticky all night
The non-comedogenic moisturizer is free of fragrances, parabens, and oil
People of all skin types can use the product
Cons:
It may not be gentle enough for those with extremely sensitive skin
Neutrogena Hydro Boost Hyaluronic Acid
Lock in moisture with this hydro-boost formula.
This gel moisturizer goes on smooth and absorbs quickly to deliver maximum moisture. Filled with hyaluronic acid, this hydrating formula gives you soft skin, even after just one day. Recommended by dermatologists, it's perfect to wear under makeup and even offers long-lasting moisture. Try this oil-free and non-comedogenic cream for yourself to achieve the plump and smooth skin you've been after.
Pros:
The water-gel formula absorbs quickly so you can easily wear it under makeup
It has hyaluronic acid to help lock in moisture
It's 100% alcohol-free, so it isn't drying or irritating
Cons:
For some people, it may cause breakouts
It's not fragrance-free
Neutrogena Rapid Wrinkle Repair Retinol Cream
Keep wrinkles at bay with this effective, fragrance-free moisturizer.
Use this retinol moisturizer on your face and neck to help achieve younger-looking skin. The fragrance-free formula is dermatologist-recommended to reduce the look of fine lines and give your plumper, more supple-looking skin. The anti-aging ingredients include glucose complex and accelerated retinol that help minimize the look of aging. Simply add it to your regular skincare routine and see the results for yourself.
Pros:
The formula contains accelerated retinol SA, which is the fastest retinol formula available to help reduce the signs of aging
It's shown to deliver visible results in as little as one week
Because it's fragrance-free, it's a good option for those with sensitive skin
Cons:
Brickell Men's Revitalizing Anti-Aging Cream for Men
Tighten, smooth, and lift skin with this natural and organic cream.
Diminish wrinkles, crow's feet, and other signs of aging with this powerful cream. Designed for men of any age — and especially those with dry and sensitive skin — it helps to tighten and smooth skin for a more youthful look. By using a potent combination of natural ingredients including hyaluronic acid and green tea, this formula will revitalize skin and leave it looking soft, supple, and smooth.
Pros:
It's made from 100% natural ingredients and is 81% organic for a more holistic approach to skincare
The cream is designed especially for those with dry and sensitive skin
It will help to diminish visible signs of aging like wrinkles, fine lines, and even crow's feet
Cons:
There is added fragrance, which not everyone prefers
Over time, the product will separate and become unusable
Burt's Bees Renewal Firming Moisturizing Cream
Improve the look and feel of your skin with this nourishing formula.
This cream is packed with bakuchiol, a powerful and natural alternative to retinol. Designed to be gentler on the skin, bakuchiol is still effective at improving the texture of the skin, evening skin tone, and reducing redness and dullness. This cream is packed with anti-aging properties that will hydrate your skin and minimize the look of wrinkles and fine lines. Use it alone or pair it with the company's other natural skincare products for a spa-like experience right in your own home.
Pros:
The cream is a more natural alternative to those with retinol, so it's less harsh
It also contains vitamin E for added hydration
You can use the cream both in the morning and at night for a dual-purpose product
Cons:
It has a strong floral scent that you may find overwhelming
Frequently Asked Questions
Does face cream expire?
Yes. Like all beauty and skincare products, face cream will eventually expire. Most face creams and moisturizers will last anywhere from six months to one year. Be sure to not use expired products, because they can irritate your skin or contain possibly harmful bacteria.
Is face cream the same as a moisturizer?
While most people use the term cream and moisturizer interchangeably, there are subtle differences between the two. Moisturizer is often made from a blend of several ingredients, including oil, water, wax, and other ingredients that keep your skin soft and smooth. Cream, however, is typically a blend of oil and water alone. That is why creams are often thicker than moisturizers.
Does face cream help acne?
Many people who suffer from acne stay away from face cream because they believe it will add extra oil or clog pores. However, many acne treatments have drying ingredients, like benzoyl peroxide. As a result, it's often recommended to include a face cream or moisturizer in your acne-fighting regime. That way, your skin won't get overly dry or flaky.
About the Author
Why Trust Us
Since 2007, TotalBeauty has been committed to helping millions of people find the right makeup, skincare, and haircare products for their needs. Our experts know what works best for every face shape, skin type, hair type, and more. They are here to share that knowledge with everyone looking to upgrade their beauty routines or try something new.