The Best Eyeshadow Primers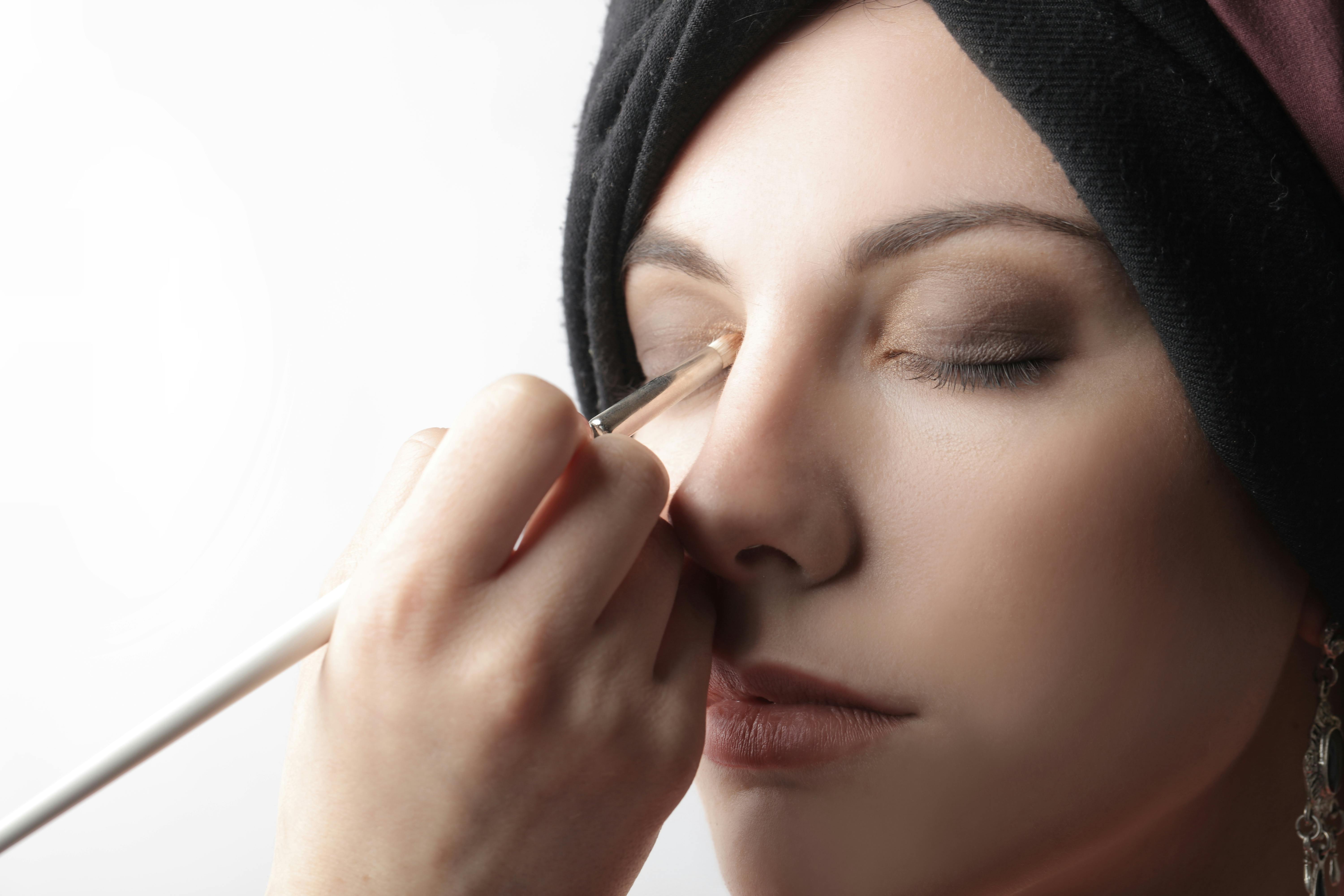 It's Saturday night, you just spent at least 20 minutes on an intricate eye look, and an hour into dinner those gorgeous colors are starting to melt away. Why? Because you haven't yet found the right eyeshadow primer. We all know that a good primer is the key to long-lasting and smudge-free foundation, and the same goes for your lids. There are plenty of different shades, formulas, and textures, so it can be difficult to know which is best for you. To help you on your search, we've put together a list of our favorite eyeshadow primers that are sure to stand the test of time.
NYX Waterproof Eyeshadow Primer
This eyeshadow primer keeps your makeup in place no matter the weather.
At the top of our list is this waterproof primer by NYX. Whether you're cooling off at the beach or need some staying power for an eventful night out, this eyeshadow base is made to impress. The wand applicator glides smoothly over your lids and ensures maximum pigmentation without creasing or smudging. There is a white tint to it, but it takes on a fairly clear finish as it dries to create the perfect base. This eyeshadow primer would be an excellent addition to your makeup drawer.
Pros:
Suitable for all skin types
Cruelty-free formula
Great value for the price
Cons:
Takes quite a while to dry
Urban Decay Anti-Aging Eyeshadow Primer
Lessen those little lines with just a dab of this anti-aging eyeshadow base.
This eyeshadow primer from Urban Decay is formulated with polymer technology to visibly reduce the look of fine lines and wrinkles and soften signs of aging. It feels light and airy when applied and ensures bold, long-lasting color. Plus, a little goes a long way, so be sure to use it sparingly. If you're looking to smooth things out for an intense eye look, we'd recommend this primer by Urban Decay.
Pros:
Vegan formula
Nude tone dries invisibly
Cons:
A bit pricey for the amount you get
Bellesky Matte Eyeshadow Primer
This creamy, matte eyeshadow primer will keep any sweat or oil in check.
Oily skin can be both a blessing and a curse. As your skin matures, your natural oil will help ward off fine lines. However, excess oil can also make it difficult for your makeup to stay put. Thankfully, this sweat-proof, full-coverage eyeshadow base from Bellesky aids in preventing oil buildup for all-day color stay. We also love that there are multiple shades to choose from, so you're sure to find the right color for your skin tone. Easy to blend and great for your cut crease, this primer will make your eyeshadow pop.
Pros:
Oil-free and hypoallergenic formula
Six color choices
Good for hooded eyes
Cons:
A little runny, so make sure it's fully dried before you apply your eyeshadow
True + Lucious Angel Eyes Eyeshadow Primer
A quality primer for the makeup mavens who live a sustainable and clean lifestyle.
This primer from True + Luscious is created with a plant-derived, non-toxic, talc-free formula, making it a clean choice. It's super smooth and blendable, allowing you to use less eyeshadow while still getting a saturated look. The multiple shades have fantastic coverage and give you a crease-free application, so it could even double as a concealer. Better for the planet and better for you, this vegan primer might be your new go-to.
Pros:
Light, Medium, and Dark shades
12-hour wear
Great for sensitive skin
Cons:
The shades are slightly darker than the photos imply
Nars Smudge Proof Eyeshadow Base
This top shelf eyeshadow base will have any powder or cream lasting all day and all night.
If you're ready to splurge on some high-quality primer, this eyeshadow base is formulated to ensure hours of gorgeous wear without smudging, creasing, or caking. This polymer and mineral powder blend is fortified with antioxidants and deep-sea extracts to extend the life of eyeshadow, liner, and eyebrow pencils. You can even use it on its own without any makeup to keep oily lids at bay. If you want to invest in some top-notch primer, it's hard to beat this option.
Pros:
Creates a very firm hold on eyeshadow
A little goes a long way
Cons:
Very light in color, but it does seem to blend well
Frequently Asked Questions
What are the benefits of eyeshadow primer?
Primer can make a big difference in your eye look. It can act as a barrier between your oil and makeup for oily lids to resist fading and smudging. Some formulas have hydrating properties for dry lids to ensure your eyeshadow doesn't look flaky or dull.
Primer can not only extend the life of your makeup, but it can also amplify your colors. That's because it offers an even base for the powder to sit on top of your skin. Some primers can even be used without makeup to make your lids look naturally oil-free and smooth.
How do I apply eyeshadow primer?
Always apply your primer to clean eyelids. You'll want to apply a small amount onto your lip while blending it up and out towards your brow and getting as close to your lash line as possible. Use your fingertip — the warmth of your fingers will help smooth the product more easily. You can also add the primer to your lower lid if you're going to add makeup there. Next, you can then go in with a blending brush to better blend the primer. Allow the primer to dry completely, and then you can begin to add your eyeshadow.
Can I apply eyeshadow without primer?
Yes, you can. Some people may not need primer depending on their skin type, the eyeshadow they are using, and how long they plan to wear the look. For example, cream eyeshadows are less likely to need a primer, while powder would benefit from a solid base.