The Best Eyeshadow Brush Sets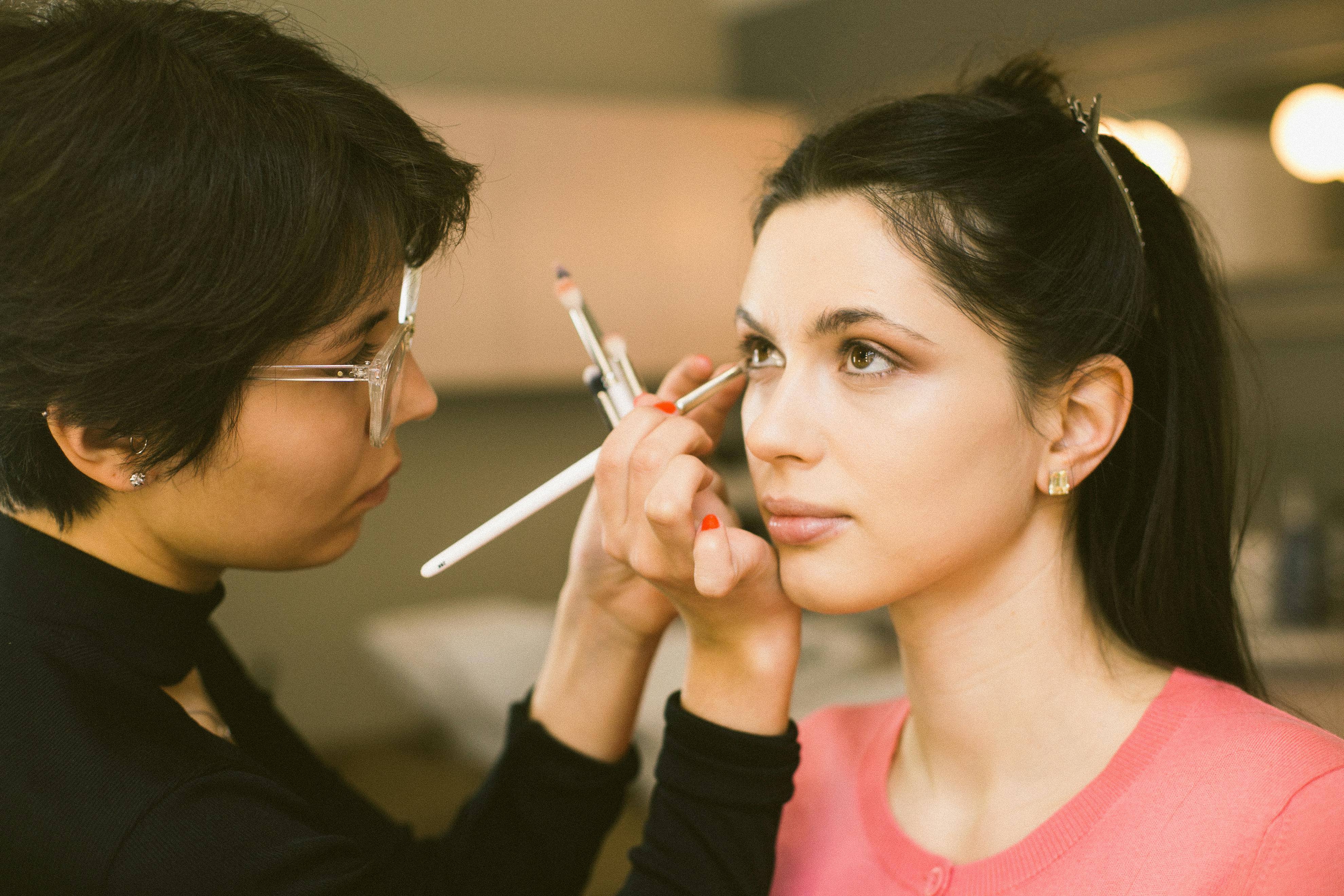 It's all about the eyes. And when it comes to creating a killer eyeshadow look, it's all about the brush. You could have the perfect palette with quality formulas and saturated colors, but that's really only the first step. The right eyeshadow brushes can make even the most intricate looks much easier to achieve. From a sharp-cut crease to seamless blending, every beauty babe should have a solid set of brushes in their arsenal. So if you are struggling to find the best eyeshadow brush set for you, read on to discover a list of our favorites.
Lamora 7-Piece Eye Brush Set
This set of luxurious eyeshadow brushes will give you quality results without the premium price tag.
At the top of our list is the Lamora 7-Piece Eye Brush Set. These eyeshadow brushes, made of ultra-soft, non-shedding synthetic bristles, pick up your pigments and distribute them perfectly. Each brush head is shaped for its unique use, and the silky bristles are packed densely and designed to last. We love that every brush is clearly labeled for its intended use, making it a great starter set. If you're looking for a quality set of brushes that won't break the bank, this is it.
Pros:
These brushes are vegan-friendly
Made from long-lasting wood and copper
Great value for the price
Cons:
The packaging and brush handle designs are fairly basic
Tenmon 10pc Mermaid Makeup Brush Set
Tired of your brush slowly slipping out of your fingers? These adorable mermaid-themed brushes have a unique way of enhancing your grip.
These brushes aren't just super cute — they're also super functional. The shimmering mermaid scales of these eyeshadow brushes are slightly raised, providing a proper grip. Creating the perfect eye look is a process, so having the best grip on your brush will ensure your comfort and precision. The nylon bristles are soft yet dense enough to maintain their shape and handle liquid, cream, or powder cosmetics. We recommend these for makeup enthusiasts who love to stand out.
Pros:
Designed to be safe for sensitive skin
Easy to clean
Unique colors and design
Cons:
These may not be best to travel with as the tails could snap if not packed carefully
Real Techniques Professional Eyeshadow Brush Set
Achieve a flawless finish with these eyeshadow brushes that were designed with blending in mind.
These eyeshadow brushes by Real Technique will help you blend like a pro. Each brush has its own special shape and bristle type that perfectly balances precision and full lid blending. You'll receive five soft brushes to apply your product smoothly. Their long-lasting, durable materials make them great for daily use. So if you're ready to take your blending skills to the next level, these eyeshadow brushes will help you do just that.
Pros:
Comes with a matching brush holder and eyelash separator
Brushes are easy to clean for proper maintenance
Cons:
A little pricier than other brush sets, but we appreciate the value of these brushes
EcoTools Ultimate Shade Duo
Are you making the switch to eco-friendly products? These bamboo brushes made from recycled materials are calling your name.
Not all brushes perform the same, especially those in the eco-friendly space. These brushes by EcoTools aren't just better for the environment, but they also deliver on execution. This duo set includes one brush to apply base colors and another for blending and shading to create stunning definition. Crafted from recycled aluminum and plastic and renewable bamboo, this eyeshadow brush set is designed to satisfy your inner eco-conscious beauty guru.
Pros:
Vegan-friendly construction
Great for application of everyday eye looks
Cons:
These might be best for more simple looks, as you only receive two brushes
Qivange Complete Eye Makeup Brush Set
This impressive collection of premium eyeshadow brushes can do it all.
You'll feel confident knowing this eyeshadow brush set will have any brush you could need. With 12 different types, these brushes were made with dense synthetic bristles to pick up and distribute products with ease. The bristles are soft and won't fall out during washes or daily use. This set also includes an eyebrow brush, lip brush, nose brush, and eyeliner brush for added variety.
Pros:
Incredible variety with a brush for every need
All 12 brushes feature cruelty-free synthetic bristles
Great value for the price
Cons:
We wish these came in a carrying case considering the number of brushes you get
Frequently Asked Questions
What's the difference between synthetic eyeshadow brushes and natural eyeshadow brushes?
Synthetic brushes are made from human-made materials like polyester fibers or nylon. They tend to be more affordable than natural brushes. They are also not as porous as natural brushes, which means they won't get clumpy by soaking up too much makeup. On the other hand, natural brushes are softer, made of animal hair, and are typically more expensive than synthetic brushes.
Why would I need more than one or two eyeshadow brushes?
This all depends on the look you are going for. One or two brushes are just fine for simple eye looks, while more complicated looks might require multiple varieties. Your eyes have different angles and curves, which means they need different brush shapes and sizes to apply pigment to them properly. This is especially true when you are looking to add detail to small areas like the corner of your eye or lower lid when compared to larger areas like your lid. Although it's possible to create intricate looks with less than three brushes, it will be much easier with a set that contains a brush for each area of your eye.