5 Best Eyelash Growth Serums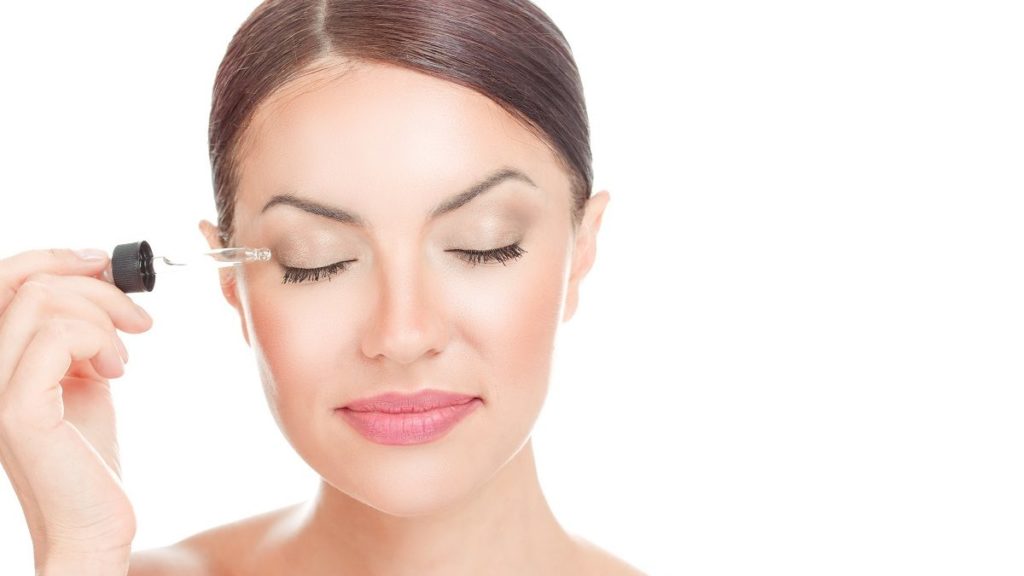 Long eyelashes enhance your appearance and make you look and feel attractive even on those days you don't have time to do full makeup. Beautiful lashes and groomed brows always attract attention, but excessive brow tweezing and the application of false eyelashes takes a toll on these tiny hairs. Even eyelash curlers can snatch out delicate lashes. If you've noticed that your lashes are not as full as they once were, or worse if you're missing little chunks, eyelash growth serums can help. Eyelash enhancers can get costly, however, so let's take a look at some of the best options that won't break the bank.
Grow Beautiful Lashes, Now.
With Pronexa Hairgenics Lavish Lash, thicker lashes can be visible in as little as four to six weeks.
Pros:
This company says its active ingredients are biotin and botanical peptides, two excellent agents that help lashes grow longer. The bottle lasts for approximately two months, and most users see results before getting halfway through the serum. Changes become apparent in the length and strength of hair in four weeks, and lashes are usually much longer in eight weeks. Pronexa is a highly preferred product and glides on smoothly.
Cons:
The active ingredients are not listed on every item sold. It works better on eyelashes than on eyebrows. The product seems to go into action at the four-week mark, so it's unlikely that any extra thickness or length will be seen before that time. It is slightly irritating for some users.
Best Gentle Serum
An all-natural formula, EssyNaturals Eyelash Serum, is excellent for users with skin and membrane sensitivities.
Pros:
EssyNaturals makes one of the best-priced natural eyelash serums for growth. Amino acids help construct hair, and this brand contains nine. It also includes a growth peptide, strengthening silk, and ginseng root extract. Many users see new eyelashes appearing in as little as three weeks. In a month and a half, lash length tends to increase by fifty percent.
Cons:
Check the ingredients if you have sensitivities to natural ingredients. This cosmetic contains blue lotus extract. It also includes an herb in the buckwheat family. An eyeliner-type stopper would help prevent too much serum adhering to the small brush.
For Longer Fuller Lashes
Organys Lash and Brow Boost Serum feeds the eyebrow and eyelash roots with green tea, nettle and saw palmetto.
Pros:
It also contains glycerin and vitamin B for strength and softness. The growth components are peptides, including myristoyl pentapeptide-17 and biotinoyl tripeptide-1, which help formulate keratin in the hair follicles. Hair grows in darker and appears thicker with Organys. This product is appropriate for use by those who have had eyelash follicle damage during the removal process of strip lashes or extensions. It works great on eyebrows, too.
Cons:
It can take a full six weeks for longer lashes using Organys' eyelash growth serum, a little longer than the other brands mentioned here. New lashes start growing in a few weeks, however, so at least the lashes will appear slightly thicker before a month, and a half ends.
Long-lasting Serum
The quality of the Silk Essence Brow and Eyelash Enhancing Serum remains the same for the duration of its use.
Pros:
One tube lasts for almost three months. This brand is much less expensive than the others on this list, yet it works about as well. Some users start seeing results in fourteen days, others within four weeks. We found the applicator brush on Silk Essence to apply the product neatly, although the brush is longer than other applicators and holds slightly more serum.
Cons:
The active ingredients are not listed on the label. Proprietary formulas aren't unusual in the cosmetic world, but because Silk Essence is applied to the eyes, the exact components would be useful to know.
Best Growth Serum Kit
Premium Nature Castor Oil Eyelash Growth Serum is a concentrated liquid product that helps the customer experience longer and fuller eyelashes.
Pros:
The product uses a natural formula in order to assist with the growth of the user's eyelashes. The main ingredient utilized in this eyelash growth serum is castor oil. No added synthetic ingredients are used, making this a safer option compared to chemical-based growth serums that are available. A range of additional tools and accessories are included with the kit, which helps to make the application of the serum easier.
Cons:
There is no significant evidence behind the claims made by the product. Scientific studies have not provided efficient evidence that suggests the use of castor oil may provide a significant enhancement in both the fullness and length of the user's eyelashes.
What really matters
Setting expectations for the use of your new eyelash growth serum
Expect to use an eyelash growth serum for a minimum of six weeks before seeing decent results. Many people start seeing their lashes and brows getting thicker between two and four weeks, but not everyone. At the same time, maximum results in length are seen between six and sixteen weeks. Be patient. Eyelashes and brows grow very slowly, so even with aids, it is a waiting game to achieve naturally long and flirty lashes. Don't throw the bottle in the trash after a week if you're not seeing anything (unless it is irritating your eyes, of course). Use it consistently each night, and you'll see improvements to your lashes over time.
Knowing the difference between lash thickeners and eyelash growth serum
Lash thickeners make the lashes appear more prolonged, and the eyebrows thicker. They are nourishing cosmetics, in essence, and might contain ingredients that coat the lashes like mascara.
An eyelash growth serum, on the other hand, contains active components that increase length, like peptides, biotin, castor oil, and the prostaglandin derivative called bimatoprost. Instead of just nourishing, these help the hair follicles of the lashes by extending their anagen, or production, phase. The hairs where a serum is applied will grow for a more extended period before entering the shedding phase. Longer and thicker lashes result when the anagen phase is prolonged, and the catagen phase is delayed.
Consistent results come from the more expensive eyelash growth serums
Eyelash hairs grow slowly, no matter which brand you use. But sometimes you want to be assured that after six weeks of a new nightly routine you have something to show for it at the end. Most eyelash growth serums work, but the higher the cost, the more surety you have of an excellent turnout. If your eyelashes have fallen out in patches due to excessive use of strip lashes or eyelash extensions, or from having had chemotherapy, you probably need more new lashes than the average user. A prescription formula or one that combines multiple active ingredients will likely be of more benefit than a less expensive cosmetic that only has one or two components that contribute to length.
FAQs
How should an eyelash growth serum be used?
There's a little prep-work involved, namely removing all traces of eye makeup and making sure the area is clean and dry. Eyelash growth serums come with a small brush applicator that looks like what you use to apply eyeliner. Using the brush, glide the applicator across the base of the eyelid, right where your eyelashes are growing. Don't apply too much liquid, or it might get into your eyes. The brush should be damp and leave a wet line across the eye. An excellent way to get just the right amount is to pick up a drop with the applicator, then turn it upside down for half a minute so that the liquid soaks into its fibers. If you end up using too much, make sure to blot it quickly.
If you're using a nourishing formula, brush the product onto the eyelashes themselves after anointing the base. Try to allow the formula to dry somewhat before blinking. Apply the eyelash growth serum once or twice a day or as instructed on the label.
How do ingredients work together in an eyelash growth serum?
Formulations vary widely, but most eyelash growth serums have components that keep them easy to apply and prevent the bottle from getting dry. The texturizing ingredients are water and a chemical to keep it from evaporating too quickly. Other components will nourish your existing eyelashes to make them appear thicker. Some contain ingredients that help the eyelashes to flourish by growing in thicker from the root.
What are the best ingredients to look for in an eyelash growth serum?
Growth is the main reason lash, and brow enhancers are purchased, and there are a few ways your favorite brand will accomplish the task. The prescription serum, Latisse, uses an FDA-approved drug called bimatoprost to stimulate the hair follicles. Most other lash liquids use peptides, biotin, or a combination of both to spark an increase in length. Natural cosmetics veer towards castor oil to help lashes blossom.
Secondary ingredients include plant extracts, vitamins, and oils that aid lash strength and give a thicker appearance to the hairs.
What ingredients should be avoided in an eyelash growth serum?
Some thickeners that can irritate if they get into the eye. Propylene glycol helps keep the water in the formulation from evaporating too quickly, but it can be too harsh for some users. Glycerin is a milder alternative. Of course, don't forget to check for ingredients that might cause you sensitivities. Bimatoprost is an ocular hypertensive drug that can produce side effects in some users, so it is only available through a doctor's prescription.
What happens when you stop using an eyelash growth serum?
Cosmetics and drugs that help the eyelashes grow faster and thicker are not permanent solutions unless you plan to continue using them forever. Once you stop, the benefits fade over time. No worries, your lashes won't all drop out at once when you stop using the serum. The lashes that have grown will reach the falling out phase individually, over time, whether you're still using the product or not.
Just like hairs on the head, eyelash hairs have growth phases and fall phases. It's natural to shed a couple of eyelashes every few months or so. If you keep using the serum, your new lash hairs will continue to grow longer and thicker as the production phase has been extended. Otherwise, they will grow in the manner they did before using the enhancer – possibly better until the results fade completely.