The Best Extra Long Shower Curtains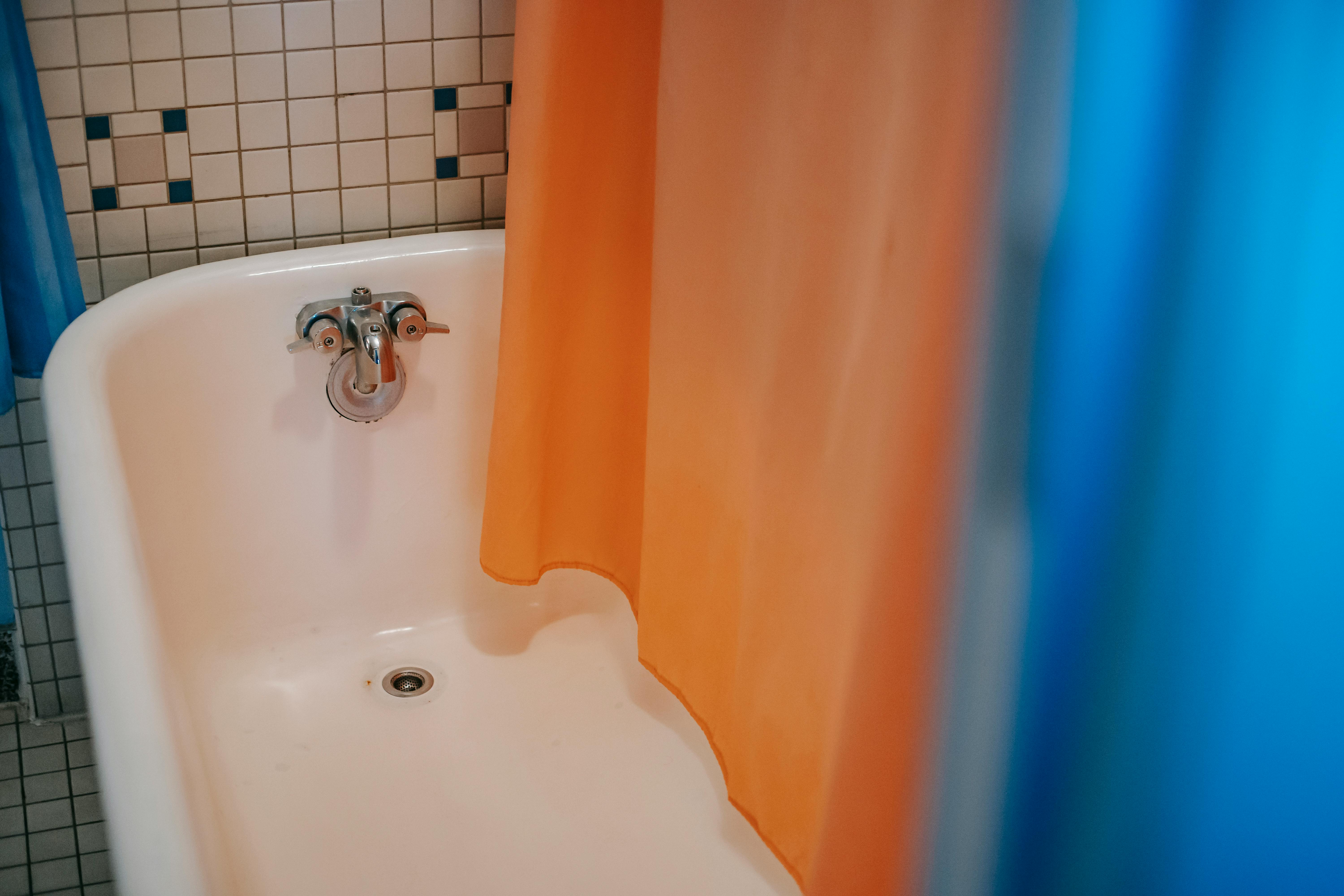 Shower curtains are a staple in nearly every home, and they serve several purposes. They give you privacy, protect your floors from water, and add style to your space. Sometimes, it can be hard to find the right fit if your shower space is taller than average. So what can you do? Simple: choose an extra long shower curtain like one of the options on this list. You can find one to meet your needs while sticking to your style. Check out some of our favorites below.
N&Y Home Waffle Weave Shower Curtain
Simple style meets durable construction in this waffle-textured shower curtain.
If you're searching for an understated curtain to fit your longer-than-usual shower stall, all you need to do is check out this lovely option from N&Y Home. The wonderful waffle weave design and vivid color options of their extra-long shower curtain make it easy to find the right one to fit your style. We also love that it has a built-in liner that you can snap in and out for quick cleaning, making it super easy to replace if it gets worn out.
Pros:
The material is water-resistant, which helps prevent mold and mildew
Magnets at each corner hold it in place while you shower
It's machine-washable
Cons:
The grommets are a bit small for the hooks that come with it
It doesn't have any magnets in the center, so it can still move more than we'd like
N&Y Home Fabric Curtain Liner
Keep your bathroom protected with this budget-friendly shower curtain.
You don't have to sacrifice quality just to stick to a budget. That's especially true when you choose this fabric curtain liner from N&Y Home. As water hits it, it beads up and rolls off, which helps keep it safe from mold and mildew, and when it does get a bit messy, you can throw it in the washing machine with your towels. Add that to the rust-proof grommets, and you get a long-lasting, extremely durable shower curtain that costs less than most options on the market.
Pros:
The color variety is fantastic
It comes in lots of sizes to help you find the perfect fit for your space
Considering how well-made this curtain is, the cost is amazing
Cons:
It's lightweight and moves around as you shower
You'll still need a better liner to pair with it if you want to protect your floors completely
Barossa Design Luxury Shower Curtain
Choose from a variety of beautiful colors to make your bathroom pop.
It can be tough to find a shower curtain that matches the rest of your decor. Barossa Design can help you with that. Their luxury shower curtain comes in all kinds of colors, from simple white to moonlight blue. The fabric looks much better than the average plastic or PVC curtain, as well, so you aren't stuck with a tacky finish to the bathroom that you lovingly designed.
Pros:
It's water repellant and dries quickly to keep it looking its best
The heavyweight feel makes it feel super luxurious and high-quality
A wide selection of colors and sizes help you find the perfect one
Cons:
It's a bit pricier than we'd like
You don't need a liner, but it does last longer with one
mDesign Decorative Easy Care Shower Curtain
Get creative and keep your space clean with this pretty, patterned curtain.
Sometimes simple doesn't quite cut it. That's especially true for those of us who have uniquely fun styles and fashion tastes. That's when we turn to these decorative, easy-care shower curtains from mDesign. The lovely designs look cute with almost anything while giving you a little added oomph compared to basic solid curtains. Best of all, it's as practical as it is pretty — the smooth surface helps water roll right off to keep mold and mildew at bay.
Pros
These curtains are very affordable
There are over 12 color and pattern options to choose from
Reinforced buttonholes make it easy to use any shower curtain hooks
Cons:
It's thinner than we'd like
We would have liked a few multicolor options for some extra fun
AmazerBath Plastic Shower Curtain
This liner helps keep the floors dry and your fabric curtains protected.
Whether you're trying to keep things simple or you want an easy way to line your fabric curtain, one of these plastic shower curtains from AmazerBath may be perfect for you. It comes in several colors, but they're all made of the same durable EVA material, which helps it keep water in the shower so your floors can stay dry. We really appreciate that they feature weights at the bottom to keep them from floating around, ensuring you can shower in peace without worrying about getting your floor wet.
Pros:
The price is excellent
There are lots of color and size options for your convenience
It's completely waterproof
Cons:
You can't wash it, so if it gets moldy, you'll have to throw it out
You might want to air it out to get rid of the initial plastic smell
Frequently Asked Questions
What's the difference between a shower curtain and a shower liner?
The terms shower curtain and liner are often used interchangeably, but there are a few key differences to keep in mind. First, liners are usually waterproof. Although curtains may be water-resistant, they're often made of fabric. That means they can absorb water and become moldy. We find that the best strategy is to use them together — pick a curtain you love, then add a liner underneath for maximum protection.
How do I figure out the right size curtain for my space?
It may seem tricky to figure out how to choose the right size curtain for your shower, but all it takes is a bit of measuring. You can use any simple measuring tape. We've even used the ones made for sewing. Once you've figured out the length and width of your shower stall, you can choose a curtain.
Why Trust Us
Since 2007, TotalBeauty has been committed to helping millions of people find the right makeup, skincare, and haircare products for their needs. Our experts know what works best for every face shape, skin type, hair type, and more. They are here to share that knowledge with everyone looking to upgrade their beauty routines or try something new.