The Best Essential Oil Roller Bottles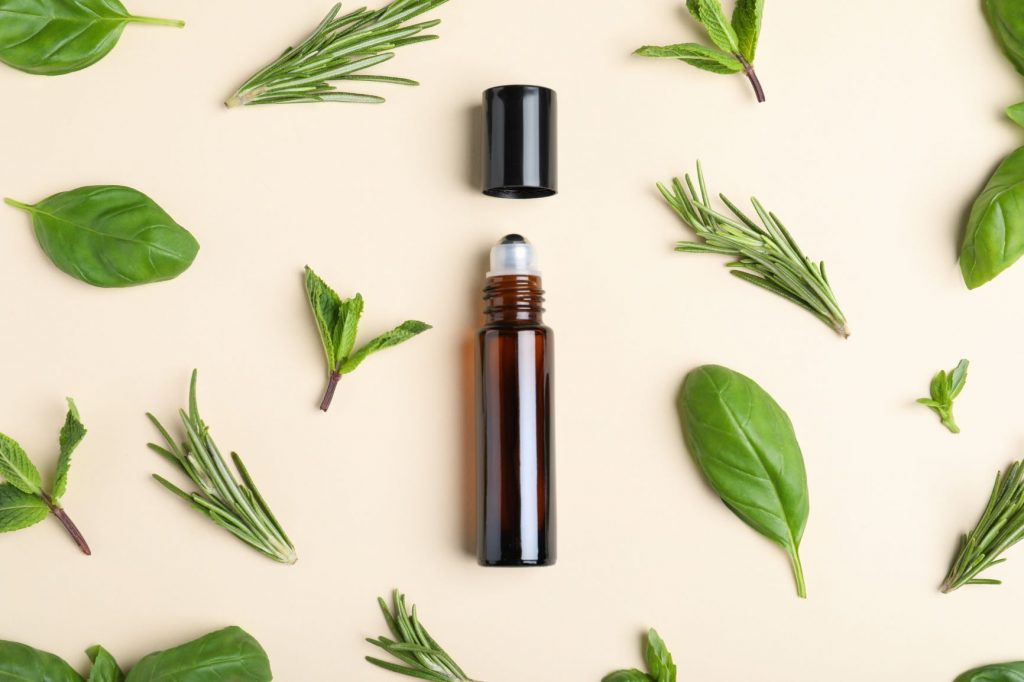 Unless you've been living under a rock for the past decade, you're probably aware of the essential oil craze happening in the world. Essential oils are popular natural remedies used in aromatherapy to help with a myriad of ailments, including digestion problems, lack of energy, anxiety, stress, and even headaches. With so many essential oils claiming to help with these issues, people everywhere are looking for quality essential oil roller bottles to store and apply their favorite essential oil mixes. If you're ready to start using your essential oils, then you have to stock up on the best essential oil roller bottles for the best application.
Mavogel 10ml Roller Bottles for Essential Oils
Organize your essential oil collection with everything you need to get started. These essential oil roller bottles come with stickers, extra rollerballs, and droppers to help you set your essential oil blends.
If you're ready to start mixing your essential oil blends and looking for the best roller bottles, start with this pack. These bottles are designed with a leak-proof design and built-in gaskets to prevent leaks. The classic amber glass bottle protects your essential oils against harmful UV rays and volatilization to make sure your blends last longer.
Pros:
The set comes with everything necessary to help you make your oil blends for perfume oils.
The leak-proof design helps you apply the right amount of oil without having to measure using a dropper.
The amber glass tint keeps the essential oils safe against UV rays.
Cons:
After repeated refills, the metal roller balls might become loose, which can lead to leaking issues.
MP Store Roller Bottle Essential Oil Carrying Case Bundle
Keep everything in one place and take your essential oils with you no matter where you go with this handy carrying case. They're perfect for traveling, organizing, and bringing your essential oils to the office.
Because most essential oil roller bottles are made of glass, dropping them or having them in your purse by themselves means they can easily shatter. Keep your collection safe and secure with this fantastic carrying case. The case is specially designed to hold your essential oil roller bottles with individual elastics to hold each of them in place. This case not only keeps them safe from breaking, but it will also offer the perfect environment for your essential oils to remain at their best until they're ready for action.
Pros:
The premium roller bottles are made from corrosion-resistant glass that's also UV-protective, making it perfect for your delicate essential oils.
The cushioning carrying case comes with individual elastics to hold each essential oil bottle in place.
The rust-proof stainless-steel rollerballs deliver just the right amount of oil without waste.
Cons:
The bottles use a protective brown tint; they're not made from solid amber glass, which means the dye could wear off over time.
Vivaplex Amber Glass Roll-on Bottles
If you're new to the whole essential oil blending thing, start with the basics. This simple set has just the right items to help you get started – and it does it without emptying your bank account, too.
If you're ready to get started with blending your essential oil mixes, but you don't want to spend a fortune, start here. These amber glass bottles with stainless steel roller balls are perfect for mixing essential oils and perfume oils. The safe and easy-to-use packaging makes it perfect for traveling. Plus, thanks to the unique amber glass bottle that helps protect your essential oils from harmful UV rays, you don't have to worry about your precious oils deteriorating.
Pros:
The snap-in-rollerball design means you don't need any special tools to seal your essential oil blends.
The unique amber glass offers UV protection to shield your essential oils from UV damage.
The stainless-steel rollerball means you don't have to worry about rust or any bacteria buildup.
Cons:
Unlike other essential oil roller bottles, these are not leak-proof, which means you might accidentally use an excessive amount of product or they can leak while not in use in your purse or bag.
MP Rose Gold Ultimate Essential Oil Roller Bottles
Who says all essential oil bottles have to be dark and amber? Have fun with these rose gold essential oil roller bottles and dress up your collection in the cutest bottles.
Though traditional essential oil bottles come in blue or brown tint, you can still customize your blends with a cute bottle design. These rose gold roller bottles are said to offer the same level of UV protection as other traditional bottles, and they're also corrosion-resistant. These are perfect for aromatherapy lovers who want to elevate their essential oil collection. Plus, these rose gold bottles are ideal for surprising family members and friends by giving them your essential oil blends.
Pros:
The premium roller bottles are made from corrosion-resistant glass that's also UV protective, making it perfect for your delicate essential oils.
The bottle opening is wide enough to help you add essential oils without the need for a dropper.
The set comes with everything you need to start building your essential oil collection.
Cons:
Some users prefer clear or transparent roller bottles so they can see how much product they have left.
Wresty Mini Essential Oil Glass Roller Bottles
It can be tempting to bring your essential oil collection with you when you know you'll be out and about for quite a while, but, it can be quite challenging with all those bulky bottles. These mini ones are perfect for traveling or for those always on-the-go.
These are perfect for traveling, storing your go-to oils on your purse, and trying new blends without sacrificing a lot of product. These mini refillable aromatherapy bottles might seem tiny, but they're great for keeping your must-have oils close. These bottles are made from amber glass, and they're so portable, making them perfect for traveling everywhere. These mini bottles are ideal for experienced essential oil formulators that want to try different blends or bring their favorite ones along with them everywhere they go.
Pros:
The small design makes it perfect for experimenting with new blends without using too much 0il.
It is made from UV-protective amber glass that protects your essential oils against the sun's rays.
The portable and lightweight design makes them perfect for travel or carrying around in your purse.
Cons:
The tiny size can make it a bit challenging to remove the rollerball when it's time for a refill.
Frequently Asked Questions
How many drops of essential oil should you add to a roller bottle?
If you're using a standard 10ml essential oil roller bottle, the rule of thumb is to start with six to ten drops. Everything else should be your preferred carrier oil. This way, you can ensure your essential oil blend is not overpowering.
Why are essential oil bottles always amber?
To avoid deterioration and protect the therapeutic and aromatic properties of essential oils, the bottles should be amber or cobalt blue. Dark glasses like these keep out harmful sunlight. However, nowadays, you can find UV-resistant essential oil bottles in a wide range of colors.
Where do you rub essential oils?
Usually, essential oils are applied to the crown of the head, behind the ears, the neck, and temples. Some people also rub essential oils in the soles of their feet and the inside of their wrists.