The Best Edge Control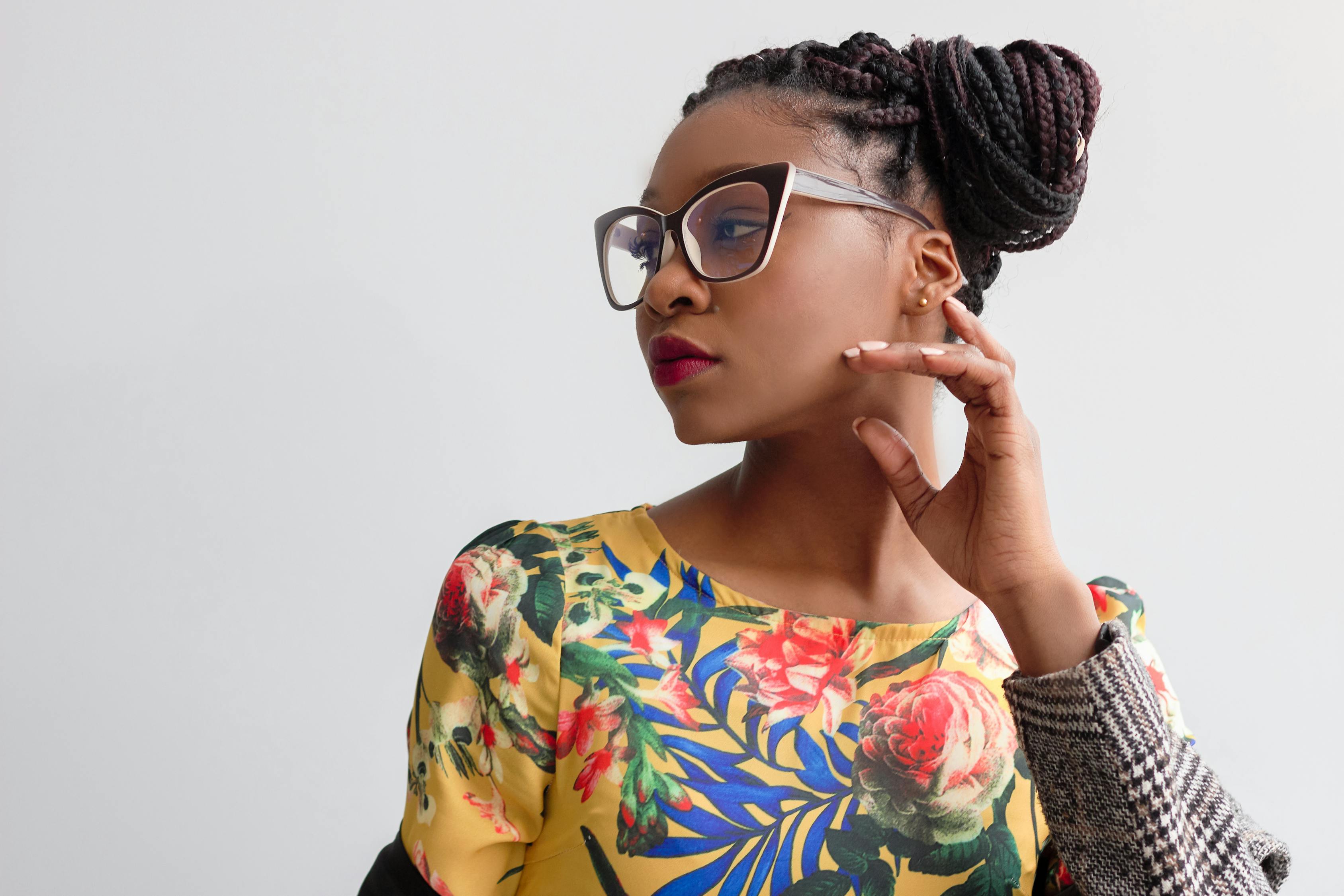 When you're looking for the perfect edge control, you'll want something that offers maximum hold and also nourishes your hair with moisturizing ingredients without causing flaking or greasy buildup. Whether you have voluminous curls or stick-straight strands, these styling solutions can help you get your look just right. Check out a few of our favorite edge control products on the market today.
Got2b Ultra Glued Invincible Styling Gel
This high-performance gel keeps your edges clean all day.
This styling gel from Got2b has excellent hold and super-nourishing ingredients, and it allows your hair to really breathe, making it a fantastic product for keeping baby hairs in line. It's awesome for virtually all hair textures, and the formula doesn't flake or feel sticky, which is always a huge plus. Plus, this trusty, glue-like gel offers up to 24-hour odor protection and holds well with no buildup. If you're looking for great control and shine, Got2b's Ultra Glued Invincible gel is your best bet.
Pros:
Non-sticky, no-flake formula
You can use it on damp or dry hair
Offers up to 24 hours of odor protection
Feels like gel and truly holds like glue
Resists buildup
Excellent value
Cons:
The amount of packaging included with this product is a little excessive
SoftSheen-Carson Condition & Shine Gel
This gel keeps curly hair in place all day.
Adorn your hairline with SoftSheen-Carson's Condition & Shine gel to keep your edges slick throughout the day. Curly hair types will especially benefit from using this gel, which incorporates micro-emulsion technology to keep your hair in place, even when you're on the go. The non-greasy, non-flaking formula soothes and conditions your strands and tamps down frizz without leaving your hair stiff — it's simply well-managed and well-moisturized.
Pros:
Features micro-emulsion technology for extra hold
Effectively helps prevent breakage and damage
Does a great job of taming frizz and flyaways
No wax, flaking, or drying alcohol
Works well for all hair types (but is especially effective on curly hair)
Cons:
The scent may not be for everyone
BestLand Finishing Hair Cream
This formula is perfect for keeping straight hair right where you want it.
This finishing cream from BestLand smooths and shapes straight hair (yes, please) without leaving behind any icky, sticky residue (no, thank you). We love that this stick isn't greasy; instead, it melts onto hair and lays your edges perfectly, giving hair a natural boost of radiance. It's also made with natural extracts, offers all-day hold, and comes in a small, easily transportable tube so that you can do touch-ups anywhere.
Pros:
Formula is enriched with beeswax, jojoba oil, and other natural extracts
Moisturizes and nourishes hair
Makes your hair look healthy and shiny
Offers a strong, long-lasting hold
Easy to carry around with you
Cons:
You do have to be careful not to over-apply to prevent hair from becoming crunchy or greasy
Carol's Daughter Edge Control Smoother
Get shinier, healthier-looking hair with this fabulous edge control smoother.
Got dull, lackluster hair? Hey, we've all been there, but it might be time to invest in your edges with this smoothing cream from Carol's Daughter. This smoother is amazing for dull or damaged hair since it contains super-nourishing ingredients like aloe and sweet almond oil. Hair is softer, more manageable, shinier, and altogether sleeker-looking after using just a little bit of this product. Carol's Daughter has never led us astray, and this clear, paraben-free formula does the same for our edges.
Pros:
Transforms dull hair into healthy, shiny, smooth hair
Uses rich, natural ingredients like aloe, shea butter, and sweet almond oil
Hair is noticeably softer after each use
Awesome for curly hair of all types
Cons:
The scent is definitely strong
Style Factor Edge Booster
More moisture means less breakage and damage, so give this hydrating edge control option a try.
Add some much-needed moisture and nourishment to your hairline with Style Factor's Edge Booster. This edge control is infused with a top-grade argan oil blend, so hair is left feeling soft and moisturized after just one use. This product also dries very fast with no flaking or oily residue and gives you maximum hold, even on the most unruly edges. Your baby hairs will be going nowhere with this pomade holding them down.
Pros:
Made with a high-quality argan oil blend
Absorbs quickly, with no oily residue
Nourishes and hydrates really well
Provides a strong, pliable hold
Comes in several different fun scents, like sugar melon, pineapple, and coconut banana
Cons:
There's a little bit of a white residue with this product
Frequently Asked Questions
What should I look for in a good edge control product?
Edge control products should make it easy to style your hair and keep your hairline in place. The best products contain gentle, naturally moisturizing, nourishing ingredients (think vitamin E, omega-3 fatty acids, high-quality oils, etc.) that reduce flaking and increase shine. Ideally, your edge control product should be relatively lightweight and non-greasy, with no buildup.
What are the different types of edge control products, and which one is right for me?
There are two main types of edge control products: water-based and oil-based. The general rule of thumb is that you shouldn't use a water-based product if you're straightening your curly hair, but otherwise, both work well.