The Best Drain Hair Catchers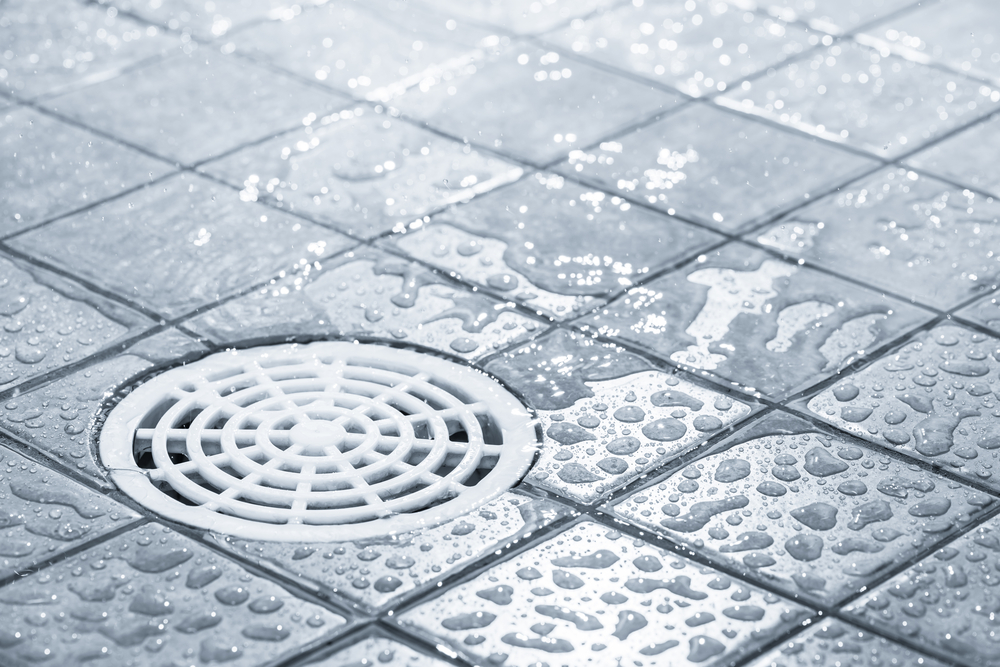 There are few household chores as annoying as cleaning a clogged shower drain. No one wants to mix up a homemade drain cleaning solution or extract rogue hairs by hand, so it's important to find a more appealing solution. That's where drain hair catchers come in. These handy devices collect hair and grime, allowing you to easily and hygienically dispose of the waste before it clogs up your shower drain. Plus, they'll only cost you a small fraction of the cost of a plumber visit. Here, we present our list of the best drain hair catchers on the internet.
What to Look For
Taking price and effectiveness into account, we vetted our top contenders to make sure they'll be up to the task of keeping your shower clean. If you're in the market for an all-around top-notch drain hair catcher, consider the silicone option from OXO. This versatile contraption fits both flat and pop-up drains while effectively collecting hair before it can clog your pipes. For those looking for an affordable solution for multiple bathrooms, we recommend the five-pack of drain hair catchers from Gotega. Though priced reasonably, they don't sacrifice quality and are easy to use and clean. Read on to see the rest of our picks and why we loved them so much.
OXO Good Grips Silicone Drain Hair Catcher
Made from stainless steel and silicone, this drain protector collects hair without interfering with drainage.
Made for both flat and pop-up drains, this versatile drain hair catcher will work for almost any bathroom. The silicone material allows it to stick to the shower floor, while the stainless steel weighs it down and prevents slippage. Though it shouldn't get dirty often, it can simply be wiped down with a wet paper towel if grime starts to build up. As a bonus, these materials are rust-resistant, allowing for a longer shelf life.
Pros:
In addition to human hair, this drain protector does a good job of collecting pet hair.
We love that this drain hair catcher is not only effective but also reasonably priced.
Cons:
While it's good at catching hair, it may slow down the draining of water depending on your shower's design.
TubShroom Ultra Drain Hair Catcher
This stainless steel hair catcher comes with adapters so that it can fit whatever size drain you might have.
This drain hair catcher fits snugly inside of the drain rather than over it. For those who want to preserve the aesthetics of their shower or bathtub, this feature is especially desirable. Uniquely, the drain protector comes with several adapters, so you're sure to find the best fit for your needs. Plus, the durable stainless steel material will stand the test of time, saving you a decent sum in the long run.
Pros:
Due to the stainless steel material, the drain hair catcher stays pretty clean and is easy to wipe off when needed.
Different homes — and even different bathrooms within a home — have different needs, which is why we love that this product comes with several adapters.
Cons:
The packaging on this product is tight, so be extra careful when extracting it.
Gotega Drain Hair Catcher, 5-Pack
Get major bang for your buck with this five-pack of handy silicone hair catchers.
Who said drain covers can't be cute? This pack from Gotega comes with drain hair catchers in several different hues, giving your bathroom a fun pop of color. And even though this multi-pack includes five drain hair catchers, the price is still super reasonable. This makes these perfect for people with several bathrooms to take care of or those on a budget. Made from anti-slip silicone, these catchers are easy to remove and clean.
Pros:
We love just how good of a deal this multi-pack is.
Since there are multiple color options, you can rest assured you'll find one that fits your preferred color scheme.
Cons:
These are flatter drain hair catchers, so they're not ideal if you have a pop-up-style drain.
DrainWig Disposable Drain Hair Catcher, 2-Pack
These flower-shaped drain hair catchers are not only cute, but cost-effective to boot.
These small drain hair catchers may be compact, but they're effective. Meant to last for two to four months, these handy items are disposable, meaning that you can get rid of old hair and debris easily. However, if you're price-conscious, you can clean them every few weeks to prolong their shelf lives. Plus, the drain protectors are shaped like flowers, adding a cute touch to your bathroom or kitchen.
Pros:
These are easily disposable, making them a great choice for those who are particularly germ-averse.
In addition to the cute design, these drain hair catchers are fairly small, so they're not too distracting.
Cons:
These are best at collecting thick hair, although they'll still work decently for those with finer hair.
Aojuxix Shower Drain Hair Catcher
Made of silicone and metal, this drain hair catcher fits any shape of drain, whether square or round.
This drain hair catcher is great for those going for a neutral look and those trying to cover all of a square drain. The zinc alloy material helps weigh the product down, while the silicone edges grip the bottom of the shower to prevent slippage. While some similar designs have chains that hang down the drain and can break, this drain hair catcher simply suctions onto the top of the drain, no assembly required. The thin design makes it ideal for flat or slightly-sloped showers, as opposed to very curved tubs.
Pros:
Good news, pet owners: This drain hair catcher is great for collecting pet fur, as well.
This drain hair catcher can suction to multiple types of surfaces, meaning that it will even work for those with rougher stone-tiled showers.
Cons:
Since this drain hair catcher is square-shaped, you'll want to make sure that your shower drain has the appropriate dimensions before you order it.
Frequently Asked Questions
Why should I use a drain hair catcher?
Drain hair catchers are essential tools when it comes to protecting your plumbing. Built-up masses of hair and other debris can clog your pipes, requiring more costly de-clogging solutions or visits from a plumber. Plus, drain build-up can cause an unpleasant odor. With a drain hair catcher, you can get ahead of the curve and prevent wads of hair from collecting in the first place.
Does one type of drain hair catcher fit all showers?
Nope, not quite. There are a few kinds of drains, each of which requires specific protectors. For showers with lay-flat drains, any type of drain hair catcher should work, as long as it has the right dimensions. However, for those with pop-up drains, lay-flat protectors won't fit right. In that case, try one specifically made for pop-up drains instead.
About the Author
Why Trust Us
Since 2007, TotalBeauty has been committed to helping millions of people find the right makeup, skincare, and haircare products for their needs. Our experts know what works best for every face shape, skin type, hair type, and more. They are here to share that knowledge with everyone looking to upgrade their beauty routines or try something new.