The Best Detangling Brushes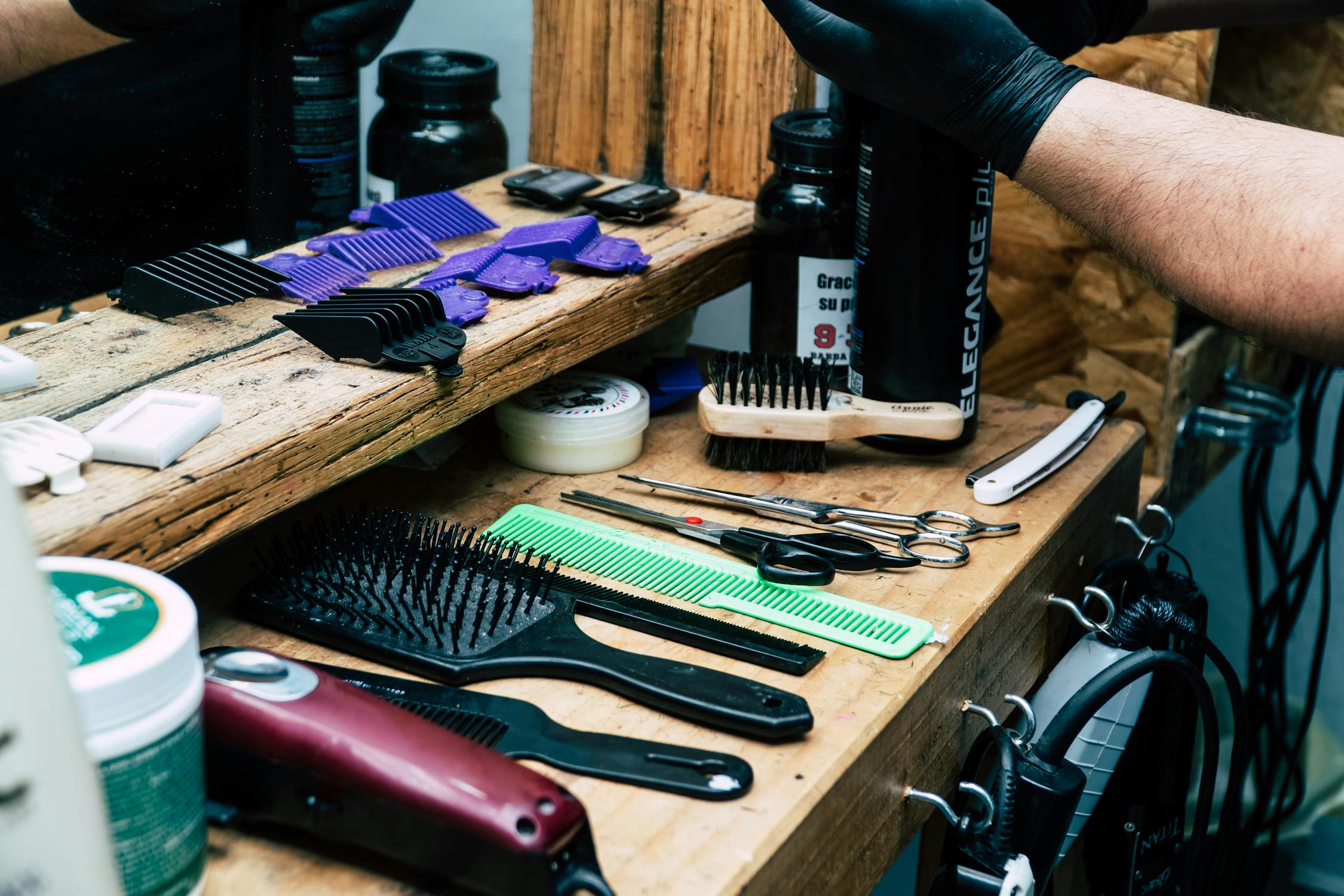 Whether you're sporting a lioness' mane or a pin-straight bob, a good detangling hairbrush is a must-have at-home beauty tool. Keeping your hair soft, smooth, and free of knots and tangles is a tough task, but there are brushes out there that are up to the challenge. Check out this list of our favorite detangling brushes and find one that works for you and your hair type.
Wet Brush Original Detangler
This special detangling brush effortlessly glides right through all hair types.
Instead of spending tons of time pulling and tangling your hair, there's a better way. This special brush has ultra-soft bristles designed to glide through even the toughest tangles and knots. No matter what length, texture, or style your hair, this brush will run right through it regardless of whether it's wet and dry. Plus, the company claims you'll do 45% less damage to your hair by preventing split ends, flyaways, and unnecessary breakage.
Pros:
This effective brush comes in many different styles and patterns so you can pick your favorite
The flexible bristles can glide right through all hair types, from thick and curly to fine and straight
The brush minimizes damage to your hair to keep it healthy and smooth
Cons:
Unlike some hair brushes, this brush doesn't have a padded handle
Large, unruly knots will still take a few minutes to work out gently
Deman Classic Styling Brush
Specially designed to style curls, this brush is a game-changer.
Made to reduce frizz, detangle, and add shine and volume, this brush is a multipurpose powerhouse. The compact style has five rows of soft pins that help define curls while your hair is still wet. The wide-toothed style makes it perfect for separating and defining your wet curls and helping them keep their shape as they dry. Plus, the small design is easy to take on the go and stash in your purse, backpack, or in your desk for mid-day touch-ups when you need them.
Pros:
The brush is designed especially for curly hair to define curls and keep them smooth
It can be used on both wet or dry hair for just out of the shower or mid-day touch-ups
The compact size makes it easy to take with you anywhere
Cons:
The brush can be used on straight hair as well, but may not be as effective as on curly hair
Because of its small size, it may take longer to use than a larger brush
Conair Pro Hair Brush with Nylon Bristle
This timeless brush is the perfect all-purpose beauty solution.
This high-quality hairbrush works with all hair types so you have a multipurpose tool you can use every day. The bristles are ball-tipped for a gentler brushing experience and to create more volume and lift. Perfect for both wet or dry locks, this brush has a padded handle for added comfort and is the ideal option to help you with morning brushing or more complicated styles like updos, rollers, and more.
Pros:
The multipurpose brush can be used on wet or dry hair of all textures and lengths for a one-size-fits-all hairbrush
The affordable price works for any budget
The high-quality design will hold up well against daily use so you can use it for years
Cons:
The bristles are stiffer than some other, similar brush styles
The brush may be less gentle than brushes with softer, more spaced out bristles
Crave Naturals Glide Thru Detangling Brush
Even for the most sensitive hair, this brush is the answer.
Designed for people of all ages, this brush will glide right through even the most tangled hair. Instead of ripping and pulling, the cone-shaped bristles will undo tough knots easily. Perfect for both wet and dry hair, the brush has soft bristles that massage the scalp to increase circulation and encourage hair growth, while also separating strands for smooth and shiny hair. This brush is bound to make hair brushing a more pleasant experience for all hair types, so it's hard to go wrong.
Pros:
The gentle detangler is perfect for even young children because it won't tug or pull
The soft bristles gently massage the scalp as you brush, which helps to increase your circulation
The brush works on both wet and dry hair for a versatile beauty tool
Cons:
The curved handle is unlike most brushes, so may take a few uses to get accustomed to
Those with very thick hair may find it challenging to work the bristles through the roots of their hair
Remington Wet or Dry Tame The Mane (Electric)
This electric design takes all the work out of detangling.
This game-changing brush does all the hard work for you thanks to its electric motor. The teeth move back and forth while you brush to help eliminate tangles, loosen knots, and tame all types of hair. The soft teeth are gentle on your hair when it's wet or dry, and the brush is easy to turn on and off with just one click. The cordless design is mobile, too, so you can brush your hair anywhere, and it even comes with a brush cover so you can keep it safe and secure while you're on the go.
Pros:
The electric design is totally cordless so you can brush your hair anytime, anywhere
The bristles move back and forth to help take some of the hard work out of detangling your mane
The soft bristles are gentle on your scalp and hair so they won't tug or pull
Cons:
The brush is battery-powered and will eventually need a new set of AA batteries
With only one row of bristles, it may take longer to comb through your hair than other brushes
Frequently Asked Questions
Do detangling brushes work?
Unlike regular hairbrushes, detangling brushes are specifically designed to be gentle on knots. They help limit pulling, tugging, and pain when you're brushing your hair for a faster and more pleasant hair-brushing experience. They are also often designed to work on both wet and dry hair for a beauty tool that's more versatile than its traditional counterpart.
What is the difference between a regular brush and a detangling brush?
Most detangling brushes have bristles that have been designed to be gentler. Often, they are soft bristles without a ball-tip, making it easier for them to glide through and separate hair when its both wet and dry. For some hair types, using a detangling brush is a non-negotiable necessity of everyday life, while others may simply prefer it to a regular brush.
How do you use a detangling brush?
While many people brush from their hair from the root to the ends when using a regular brush, it's actually best to do the opposite when using a detangling brush. Starting at the ends of your hair, gently pull the brush through the strands to eliminate knots and tangles. Work your way up from the end towards your scalp, brushing the hair and creating smooth, soft locks. Most detangling brushes will work on both wet and dry hair, so you can either use it after the shower or any other time to tame your hair.