5 Best Deodorants for 2019 – Deodorant Reviews – Total Beauty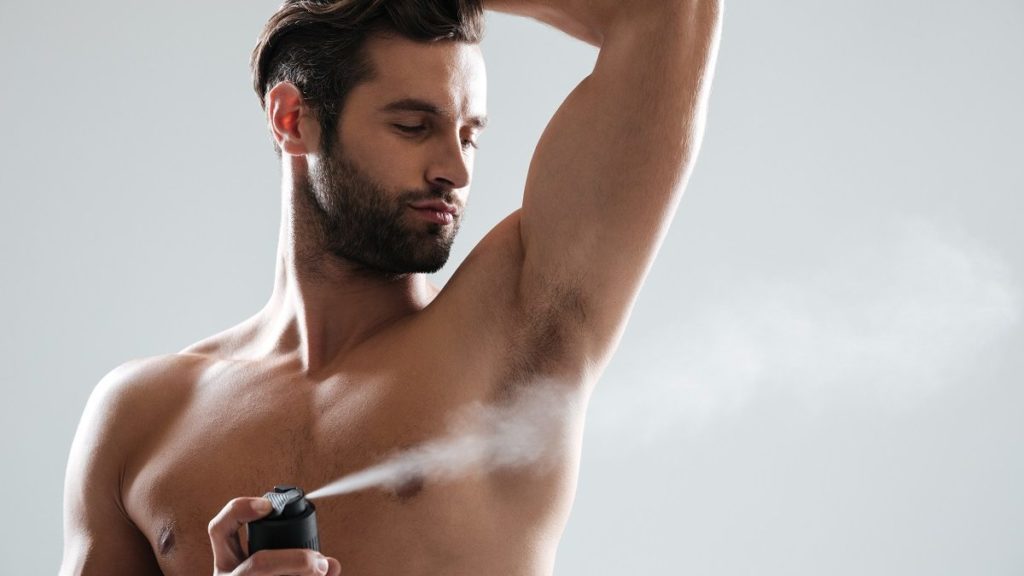 Sweating throughout the day is often unavoidable. But if you are not protected, you might find yourself in an embarrassing situation. Imagine lifting up your arms only to find that you're covered in large, noticeable wet spots. The smell that comes with sweat is just as off-putting--if not more. With the best deodorant at your disposal, you can avoid these embarrassing moments and feel more confident about being dynamic in situations where you are surrounded by others.
Best Choice
The Tom's of Maine Natural Long-Lasting Deodorant Multi-Pack provides three bottles at a great price. The deodorant combines natural ingredients for long-lasting benefits.
Pros:
There are three bottles of deodorant included in the package, providing more value for your money. The deodorant contains tea tree oil for better protection against bacteria and other pathogens. The product does not contain aluminum, which makes it safer for everyday use. This is a natural deodorant that does not expose you to harmful chemicals or toxic materials.
Cons:
Although the deodorant is natural and safer, it may not provide as much of an effect as some traditional options.
Best for Men
Tom's of Maine 24-Hour Men's Long Lasting Natural Deodorant Multi-Pack focuses on giving men access to a quality product that does not cost too much.
Pros:
You get three bottles of this deodorant for a low price. The deodorant comes in three different scented options. There are no synthetic chemicals used in the formula–just naturally derived ingredients. This deodorant's formula does not contain aluminum.
Cons:
There are options on the market that can provide more than 24 hours of protection.
Best for Women
The Dove Antiperspirant Deodorant Revive Twin Pack offers two bottles of antiperspirant, which helps to reduce sweating and keep the user dry.
Pros:
The product contains a powerful formula that acts as an antiperspirant. The antiperspirant assists with perspiration, which means the user can expect less sweating during the day. This helps to keep them dry at all times and reduces the risk of sweat causing stains on a shirt. The deodorant also comes with a fresh fragrance that helps to reduce unpleasant smells that are often caused by excessive sweating. No alcohol or ethanol is used in this stick formula.
Cons:
There is a very limited selection of fragrance options that the customer is able to choose from. Many people who are looking for an antiperspirant will not be able to find the fragrance choice they prefer among the three options they can choose from with this product. The product may also not be helpful for people who experience excessive sweating.
Best Antiperspirant
The ZeroSweat Antiperspirant Deodorant was developed to be stronger than the products marketed as clinical strength options.
Pros:
A stronger formula for people who find that regular deodorant products do not provide effective protection. The deodorant hinders sweat production instead of absorbing the sweat after it's already been produced. The product is made from safe ingredients and the formula has been approved by the FDA.
Cons:
The formula may be too strong for some people. This is a more expensive option compared to other deodorants.
Best Natural Deodorant
Native Deodorant is a popular option for consumers looking for a natural product. This formula used is free of parabens, sulfates, and aluminum.
Pros:
This is a safer alternative to the many deodorants that contain chemicals. The formula is vegan and gluten-free. No aluminum, sulfates, or parabens. The deodorant comes in a large array of scents.
Cons:
The price tag is higher than some other natural alternatives. The formula may not be strong enough for those who sweat excessively.
What Really Matters?
Ingredients
The ingredients of a deodorant expose the effectiveness of the formula and whether you may experience adverse reactions. Some deodorants contain a range of chemicals that prevent sweating. There are, however, many options that prefer to use naturally derived ingredients. Consider your skin's sensitivities. If the skin underneath your arms is sensitive, you will need to be extra careful. When you opt for a deodorant with present chemicals, you may find that it irritates your skin. This can lead to itching or even a rash in some cases.
Natural deodorant products tend to contain gentler ingredients, but at the same time, there are certain natural ingredients that are still potent when it comes to eliminating sweating and reducing the risk of odors.
Scents
A deodorant's scent is also a deciding factor. There is a significant variety of deodorant scents, and which one you buy will be based on your personal preference.
There are also unscented options available. This can be useful if you find that scented deodorants cause your skin to become irritated.
Strength
The deodorant's strength is another factor to consider as it determines how long protection will last and how effectively it eliminates sweat and odors.
If you do not experience excessive sweating and just need a deodorant to get you through the day, consider a standard option. Aluminum is a common ingredient that blocks sweat, but it is not the safest option. You can opt for a natural product; these are usually adequate for a typical amount of sweat.
On the other hand, if sweating is a major concern for you, consider a clinical strength deodorant. These products usually contain chemicals that absorb the sweat your sweat glands produce. There are also some clinical strength deodorants that will seem into your sweat glands and temporarily inhibit their ability to produce sweat. This can completely eliminate sweating for a certain period of time.
You do not want to opt for a product that is stronger than what you need. When you use a deodorant that is too strong for you, it may lead to reactions such as sensitivity, which may cause rashes.
Value
Consider the value of the deodorant. It is not always necessary to opt for the most expensive one on the market. While these more expensive products may provide a higher level of protection, they could be too strong; or, you may be able to find a product with similar benefits and potency at a better price. The same goes for the cheapest deodorant, as these may contain harsh chemicals or be ineffective. compare multiple deodorants before you make a final decision. Look at the ones that meet your needs and consider which option will give you the most value for your money.
What's in Right Now?
There is a trend toward a more natural approach to eliminating odors and sweating. Using deodorant products that contain aluminum as an active ingredient may be harmful to the skin, even though it can provide effective protection. Aluminum is not the only ingredient that raises concern. Studies are surfacing that prove sulfates and parabens are harmful to the skin as well.
With this in mind, people are choosing deodorant products that are made from naturally derived ingredients instead. These products still offer adequate protection without causing damage to the skin or containing chemicals that may be absorbed by the body.
Prices
Cheap
$5 to $10 gets you a decent deodorant that can provide protection for regular sweating.
Mid-Range
$10 to $15 gets you a deodorant made from natural ingredients and a larger selection of different scents.
Expensive
$15 to $20 gets you a clinical strength deodorant that can offer a more effective way of eliminating excessive sweating.
FAQs
How do I stop my armpits from sweating?
There are two types of deodorants that may help with sweating: the standard deodorant and an alternative known as an antiperspirant. The product that will work best for you depends on how serious your sweating is. For the average amount of sweat, a regular deodorant product may be an effective solution. Those who sweat excessively might want to consider an antiperspirant.
What is the difference between deodorant and antiperspirant?
While the two are similar, there is a difference in how deodorants and antiperspirants work. A standard deodorant focuses on the reduction of odor. Some of these products may also contain special ingredients that assist in the absorption of sweat molecules. An antiperspirant kills the bacteria that cause the odor to develop. This type of deodorant sometimes absorbs into the skin in order to block the sweat glands' activity.