The Best Cosmetic Spray Bottles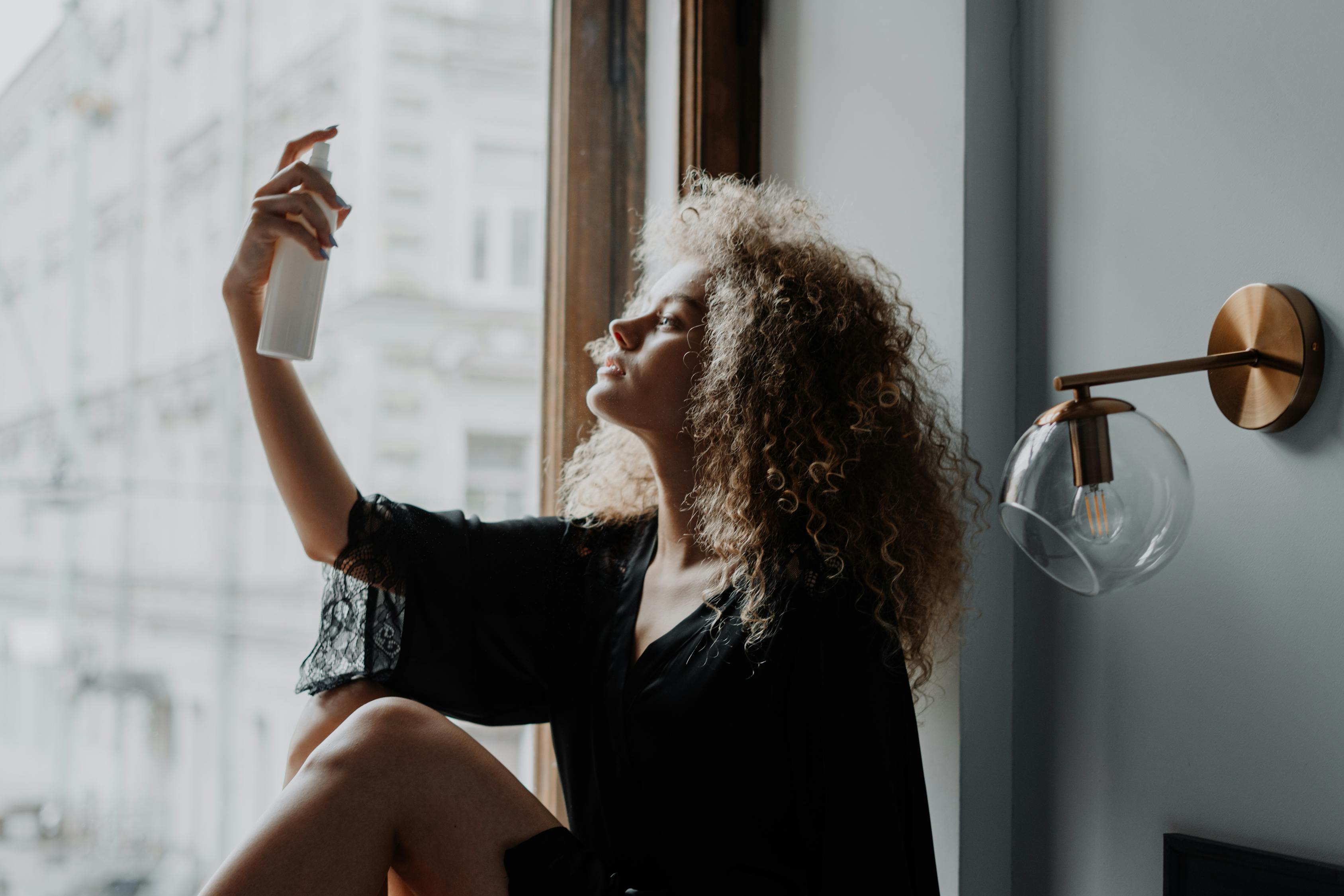 It's no secret that your hair needs moisture and hydration to thrive. And while waiting a few days in between washes is just fine, your tresses can still benefit from daily misting. Spray bottles have quickly become a healthy hair essential for this very reason. They can be used to refresh your locks while on the road, act as a more practical option when you need damp hair for styling, and they're a lifesaver for those lazy days where you "forgot" to shower but still want to quench those curls. To help you find the best spray bottle for your hair, we've rounded up a few of our favorites below.
Beautify Beauties Flairosol Hair Spray Bottle
This compact spray bottle offers a continuous mist for perfectly distributed moisture.
Enhance your hair care routine with this easy-to-use hair spray bottle from Beautify Beauties. This bottle dispenses an aerosol-like spray — minus the propellant gases and pressurized container. With just one gentle squeeze, you'll experience a continuous fine mist that doesn't quit, even when you hold the bottle upside-down. Plus, it's ergonomically designed to prevent hand fatigue. This cute and compact spray bottle can dispense your concoctions evenly for a reliable way to keep your hair hydrated.
Pros:
Press-and-hold spray
Superfine mist
Can be used in all directions
Cons:
The plastic material seems a bit flimsy
Sally's Organics Glass Spray Bottle
Safely store virtually any mixture you can create with these durable glass bottles.
These glass spray bottles from Sally's Organics can hold it all. Whether you need to store an oily mixture or thick conditioner-laden concoction, the glass material of these bottles means they're a breeze to clean and will stand the test of time. Unlike most plastic bottles, these glass options allow you to reuse them over and over without the worry of degradation. The adjustable nozzle allows for mist or a steady stream and also comes with leak-stopping caps.
Pros:
Includes two bottles, two caps, and four labels
Lead- and BPA-free
Made from thick, recyclable glass
Cons:
We wish the misting feature dispensed a finer mist
Suream Fine Mist Hair Spray Bottle
With a large container and a continuous fine-mist spray, this bottle might be your new go-to.
When it comes to hair products, the fewer refills, the better. Suream's lightweight spray bottle holds over 12 oz of liquid and delivers it as a fine mist with ease. It's made from a durable PET material and is offered at a very attractive price point. Plus, each burst lasts up to five seconds, so you won't need to squeeze the trigger over and over. We love the sleek, simple design of this large spray bottle.
Pros:
Great value for the price
Holds just over 12 oz
Durable PET material
Cons:
Can carry a mild plastic scent, so be sure to rinse before using
Aozita Cobalt Glass Spray Bottles
Great for specific hair cocktails, this spray bottle allows you to add the perfect amount of each product.
If you're working on getting your hair routine and product application down to a science, this set of glass bottles from Aozita with measurement marks will be super helpful. You'll receive a pair of 16-oz bottles with millimeter and ounce markings, two storage caps, two stainless steel funnels, and four chalkboard labels. The bottles come in a unique purple-blue color that still offers some transparency, and the material is a non-toxic, durable glass.
Pros:
Adjustable nozzle
Made with UV protection
Easy-to-read measurement labeling
Cons:
The labels don't really match the style of the bottles, but they work just fine
DilaBee Plastic Spray Bottles
Keep each of your hair cocktails organized with this tri-colored set of spray bottles.
One bottle for plain water, one for your oil mixture, and one for your conditioner cocktail — what more could you need? These colorful spray bottles by DilaBee are made of quality plastic and can hold up to 12 oz of liquid each. They feature a tight seal to prevent dripping, and the internal tube reaches the bottom of the bottle so you can squeeze out every drop. These adorable bottles are perfect for organizing your mixtures without the need for labels.
Pros:
Made with a leak-free design
Comes in three fun colors
Made from durable plastic
Cons:
There aren't any markings for the nozzle settings
Frequently Asked Questions
How often should I replace my hair spray bottles?
This will depend on the material of your bottle and what type of liquid you have inside. If your spray bottle is plastic, BPA-free, and you only keep plain water inside, the bottle can last you up to a year, if not longer. If you add an acidic liquid or oils to the bottle, the bottle's lifespan might diminish as the chemicals degrade the plastic. An aluminum or stainless steel bottle can last much longer, and glass bottles can last for years when properly taken care of. Be sure to read the information that the company provides about your spray bottle thoroughly, so you have a better idea of when to replace it.
Which material is best for hair spray bottles?
If you plan to add more than just water to your spray bottle and are looking for a long-term option, we suggest glass. Not only does it have a lesser impact on the environment, but glass will not absorb or transmit any chemicals when it is washed out properly. The lifespan of glass fairs much better than other materials, though aluminum and stainless steel bottles are a close second. They tend to last much longer than plastic bottles and do not transmit or absorb as many chemicals. But when it comes to aluminum or stainless steel, you should always keep an eye out for rust. No matter the material of the bottle you choose to purchase, it is always best to keep tabs on the quality of the bottle and the liquid inside, as they could very well change over time without maintenance.