The Best Continous Spray Bottles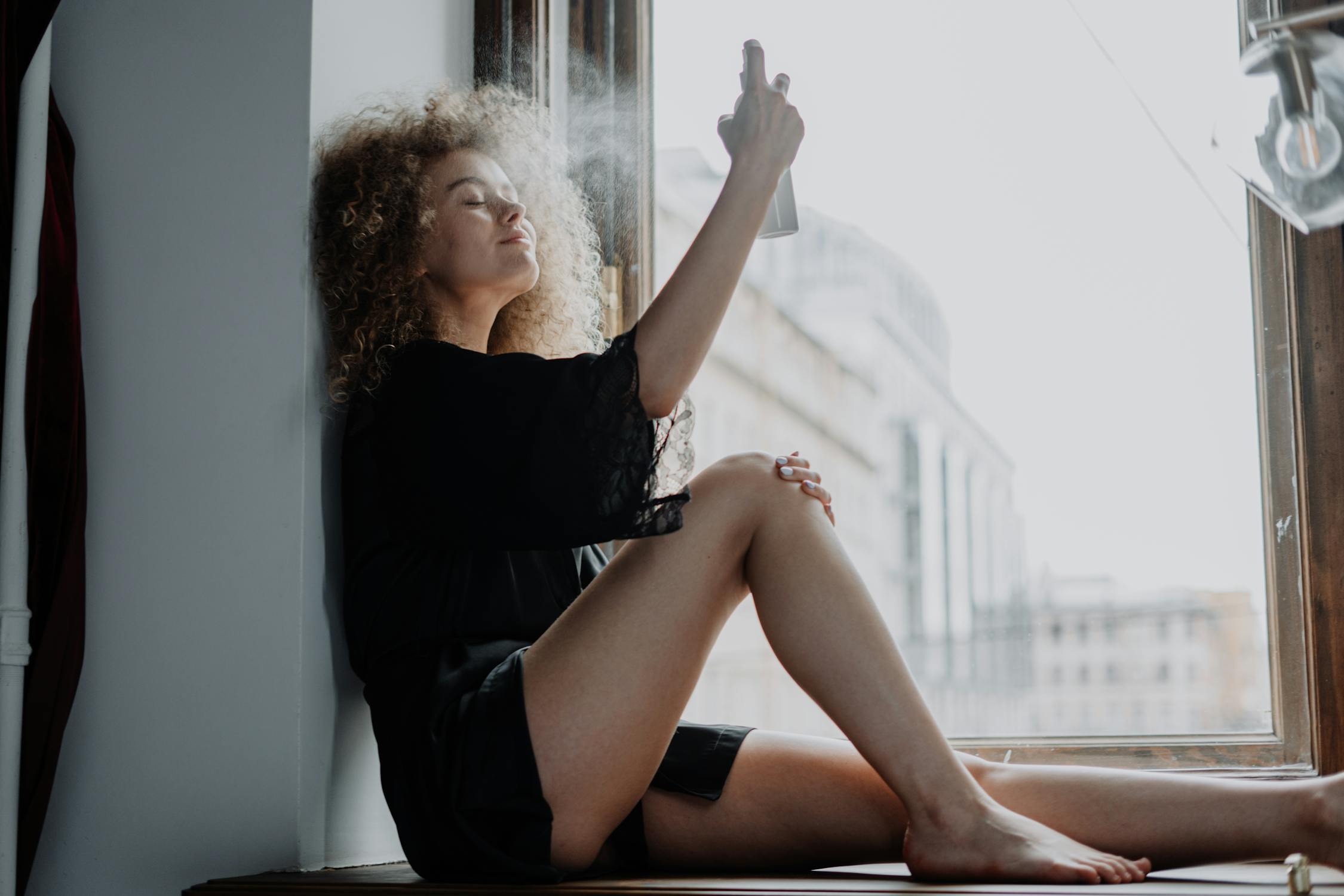 Continuous spray bottles are the real deal when it comes to creating a fine mist. Traditional bottles tire out your hands by requiring you to pump repeatedly. Continuous spray bottles only require one pump for an even, prolonged mist. They're great for applying skincare, wetting hair before a haircut, or for cleaning. We've rounded up some top-notch options in the list below.
Uervoton Ultra Fine Continuous Spray Water Bottle
The tiny nozzle on this spray bottle makes for one luxurious experience.
This sleek spray bottle by Uervoton is an all-around solid pick. It has a clear bottom, making it easy to see how much liquid it contains. The ergonomic grip and pump are smooth and easy to grab onto. Once you press the trigger, the nozzle will maintain a steady spray, great for preventing achy fingers and boosting efficiency. In terms of size, this bottle comes in a smaller 5.4-ounce size and a larger 10-ounce size. The smaller one is ideal for portability, while the larger one will go for longer periods before needing to be refilled.
Pros:
Each bottle is sample tested to ensure that it functions perfectly
Transparent design shows contained liquid
Leakproof and sealed
Cons:
This option is only offered in white
Beautify Beauties Continuous Water Mister
This beauty comes in four different sizes.
This option by Beautify Beauties comes in an impressive range of sizes. There's a five-ounce, 10-ounce, 17-ounce, and 24-ounce size. For context, an average disposable plastic water bottle is about 17 ounces. The 17- and 24-ounce sizes can hold a serious amount of liquid. Thanks to the pre-compression technology in this spray nozzle, the mist remains consistent over time. It allows spraying across 360 degrees, upside down, and sideways.
Pros:
Uses up 98% of liquid to maximize efficiency
Only requires a gentle squeeze to start spraying
Multiple uses, including air freshening and ironing
Cons:
Fixed output nozzle, so you won't be able to change the amount of liquid sprayed
Alpree Continuous Sprayer
This bottle may be your key to a green thumb.
This continuous spray bottle by Alpree is perfect for gently watering your plants. Misting is especially great for tropical plants that come from humid environments. Plants can absorb water from their leaves, so it's worth trying and seeing how different kinds of plants respond. This black five-ounce spray bottle is easy to carry around, and the pump is easy on your hands. The resulting mist will be as fine as that produced by aerosol sprays without using dangerous gasses or pressurized containers. The durable bottle is made of a strong material that will remain dent-free over time.
Pros:
Made of quality PET material
Can cover large areas quickly
Convenient to refill by twisting open
Cons:
You may have to refill this five-ounce container more often than some options due to its small size
ZeroStage Frosted Pink Continuous Misting Spritzer
This gradient-colored spray bottle is both cute and functional.
How adorable is this pink spray bottle by ZeroStage? It has a frosted gradient bottle complete with a sleek white top. This bottle is sized to fit into your hand for comfort and convenience. When you squeeze the handle, an aerosol-like mist will spread evenly over a large area. The bottle has an ergonomic design that requires only a gentle pump. In addition, the handles are made with easy-to-grip grooves to keep your fingers feeling comfy.
Pros:
Can be used at a sideways angle
BPA-free
Pink color makes it unique and easy to spot
Cons:
Since the bottle is frosted, you won't be able to see the liquid as clearly as you can with a clear bottle
Curly Girl Extended Water Mister
This spray bottle will help keep your curls looking fresh.
This refillable spray bottle by Curly Girl comes in a set of two. The bigger bottle can hold 24 ounces of liquid, and the smaller one can hold 10 ounces. The fine mist produced by this spray bottle makes it easy to wet your hair evenly, so some spots don't get drenched while others remain dry. Even if you have thick or textured hair, this spray can handle it all. The bottle is especially useful for refreshing curls between washes. You can fill it with water, detangler, or leave-in conditioner based on your hair's unique needs. It'll leave your curls looking bouncy, moisturized, and revived.
Pros:
Sweet lavender-colored top and Curly Girl swirled design
Comes in a set of two bottles of different sizes
Curly Girl Method approved
Cons:
Thicker hair products may cause the nozzle to clog, so be careful what you put inside the bottle
Frequently Asked Questions
What are some uses for a continuous spray bottle?
Continuous spray bottles can come in handy in many areas of your life. They're useful for your beauty routine, including wetting your hair and applying toner to your face. You can also use them to clean, disinfect, freshening the air, and water your indoor plants. On hot days, a fine misting of water is refreshing for your family, including your pets. You could even keep your spray bottle in the fridge for an extra-cool, invigorating experience.
How can I care for my continuous spray bottle? 
The most important thing is to keep the straw and nozzle clear. When you fill a spray bottle with thicker liquids, it can easily clog the straw or nozzle. To be safe, stick to low viscosity fluids like water. Every few weeks, you can wash the inside and outside of your continuous spray bottle with water and soap. Don't put your spray bottle in the dishwasher unless it's specifically marked as dishwasher-safe.
Why Trust Us
Since 2007, TotalBeauty has been committed to helping millions of people find the right makeup, skincare, and haircare products for their needs. Our experts know what works best for every face shape, skin type, hair type, and more. They are here to share that knowledge with everyone looking to upgrade their beauty routines or try something new.