5 Best Conditioners for 2019 – Total Beauty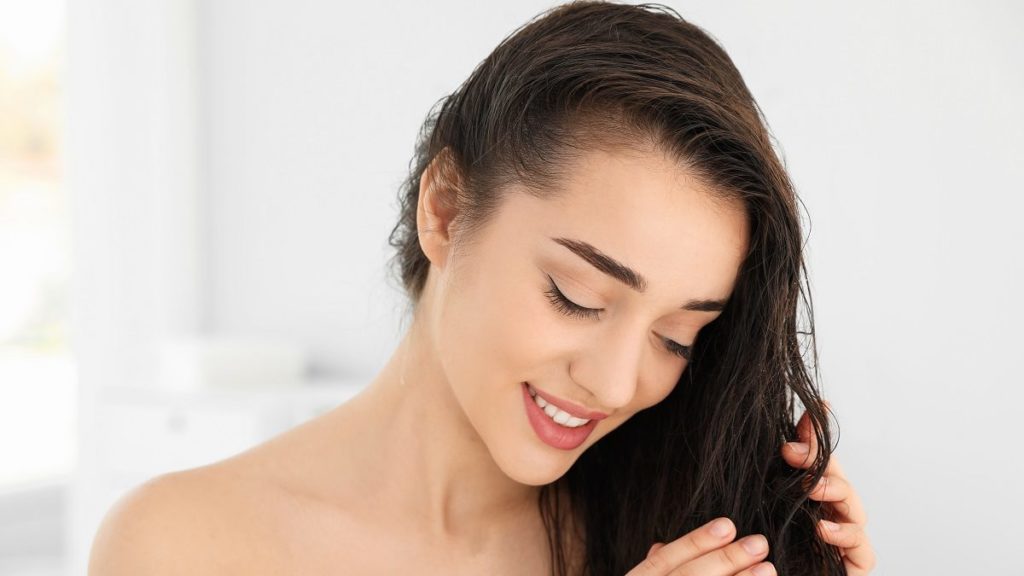 Our hair is unique, and dozens of distinct hair types mean dozens of hair products from which to choose. Shopping for the right product best suited for your hair can be taxing work. Browsing the shelves or scrolling through page after page for the best conditioner can make the selection process much more tedious than it has to be. A better strategy is searching for the perfect choice based on your hair type. We've done the legwork so you don't need to.
Best Choice
Nexxus puts value in the science of hair when it comes to developing their products without adding a high price tag.
Pros:
The keratin protein and black rice in this formula are scientifically backed ingredients that repair and maintain even the most damaged hair. The Protein Infusion blend keeps the natural proteins in your hair in the best shape, which is the key to healthy-looking hair. We found the scent to be pleasant yet light. The conditioner's consistency coats the entire strand of hair without weighing it down. It's safe and even recommended for color-treated hair.
Cons:
Keraphix conditioner for damaged hair works best for just that: damaged hair. Dry hair can also be transformed by this conditioner. However, it might not be ideal if you have a naturally oily scalp as it can exacerbate greasiness.
Best Affordable Condition
The L'Oreal Paris EverCreme Deep Nourish Sulfate-Free Conditioner features a safer, yet also effective way of deeply nourishing the hair and repairing the damage.
Best Affordable Condition
Pros:
The product uses a sulfate-free formula, which helps to reduce the user's exposure to possibly harmful toxins that are sometimes found in other conditioner products. The product combines its primary formula with apricot oil, which further assists in the process of nourishing and moisturizing the user's hair. Another major advantage would be the low price tag. For a sulfate-free conditioner, this is one of the more affordable options on the market.
Cons:
The product acts as a condition and should be used in a system. With this in mind, a user will need to ensure they are able to obtain the shampoo that accompanies the line too. The bottle is also somewhat small, which means it may not last as long as some of the other conditioner products on the market.
Best Natural Conditioner
The Design Essentials Natural Moisturizing & Super Detangling Sulfate-Free Condition does not contain any harsh chemicals, but still provide an effective way to get rid of tangles.

Pros:
A quality conditioner product made by the Design Essentials brand, which is trusted among average individuals and professionals. The conditioner only takes advantage of natural ingredients to deliver a way of detangling hair – there is no added sulfate in this product. The utilization of avocado, coconut milk, almond milk, and shea butter helps to leave hair softer and healthier after every wash. In addition to detangling hair, this is also a great conditioner for moisturization.
Cons:
Even though the conditioner is available at a low price, the bottle is relatively small. This means a bottle of the conditioner will not last for a significant period and the user will need to buy refills frequently. The ingredients used in the product may not be appropriate for people with very oily hair.
Best Sulfate-Free
If you're in search of a gentle, sulfate-free product, Pantene's Smooth and Sleek conditioner has you covered. Formulated for many hair types, it's a great household staple to keep in the shower.
Pros:
Thick, coarse hair will have no trouble absorbing moisturizing goodness from this conditioner. Feel free to lather it on without worrying about sulfates and harsh detergents stripping your hair. The unique Pro-V formula utilizes natural argan oil for a deeply hydrating formula. It's extremely gentle and suitable for the younger members of the family. A little goes a long way, which means the big bottle won't need to be replaced constantly.
Cons:
This conditioner is best used on drier or frizzy hair; it might provide more moisture than necessary on normal to oily hair. The smell is not overly strong but has a fragrance that might be too synthetic for certain tastes.
Best for Damaged Hair
Reduction in breakage, frizz, and overall dryness are what you can expect from L'Oreal's Elvive Total Repair 5 conditioner. This reviving conditioner can rescue even the most overly processed hair.

Pros:
The "5" in this conditioner's name comes from the five signs of damage that the formula addresses. Weak, dull, rough, dehydrated hair and split ends are improved by Elvive Total Repair 5. The formula, which includes conditioning serum and almond oil, is comparable to pricier high-end brands. Heat-, color-, and bleach-damaged hair is a great candidate for this conditioner.
Cons:
Synthetic fragrances and sulfates are the biggest gripes with this conditioner. They do not negate the conditioning effects, but such ingredients might not be ideal for extremely damaged hair. The fragrance also tends to stay in the hair, which might be a minus for some.
What Really Matters?
Color Safe Ingredients
Hair comes in a rainbow of colors these days. Now more than ever, bright, vibrant colors are common and sought. A frequent complaint of individuals with dyed manes is that their color fades too quickly. No one wants to sacrifice clean hair for the longevity of their dye job. This is especially true for "unnatural" colors such as neons, pastels, and bright hues. Redheads also tend to struggle with color that fades too soon. But conditioner is essential for dyed hair because the dyeing process does some damage to the tresses. So, finding a conditioner that's safe for permanent and semi-permanent dye alike is important to keeping your hair healthy without washing out color pigments.
Scent
The smell of your conditioner can follow you around all day, so it's natural to want to enjoy it. Harsh, generic, soapy smells are something few people seek when selecting conditioner. Natural smells or gentle fragrances are much more attractive qualities in a hair product. For the users who also enjoy wearing perfume, it's less than ideal to have your hair products competing with an expensive eau de toilette. It might seem trivial, but the general smell of your conditioner can be the difference between a product you love and one you toss. If you're sensitive to smells, it's wise to stick to more natural formulas without any added synthetic fragrances.
Sulfates
Some of us have to be picky about sulfates in hair products because our hair simply doesn't agree with harsh detergents. Dry hair, naturally curly or wavy hair, and colored hair can all react poorly to sulfate-heavy conditioners. It can also be a recipe for unwelcome frizz and the dreaded crunchiness that comes with over-stripping hair of natural oils. On the other hand, if you have very greasy hair, you'll need some type of detergent to keep your strands and scalp feeling clean. Some sulfate-free products just won't do the trick if you have an oily scalp, or they'll leave you wanting another wash before the day is done. It's important to understand your hair type before passing judgement on sulfates and detergents. Luckily, there are plenty of effective options for any hair type.
What's in Right Now?
Let's face it: we do plenty of awful things to our hair–bleach, color, blowouts, curling and flat irons, and too much sun exposure all contribute to damage. Over time, that damage can seriously affect the appearance and health of our hair. If you're using a conditioner daily, you're already taking steps towards maintaining the health and vitality of your hair. But not all conditioners are created equal, which is why formulas for damaged hair are working their way up in the popularity ranks. Most of us have done something to our hair that has caused damage. In the past, the solution was to hack off the damaged hair and start over, but intense conditioning formulas offer another option.
They can repair and restore hair that has seen too much heat, chemicals, or sunlight. If you've subjected your hair to these things, you'll find favor with a conditioning blend that offers repairing and protecting ingredients. Even otherwise healthy hair can benefit from a deep-conditioning formula every now and then. We often underestimate how hard the environment is on our hair. Unless you struggle with excess greasiness, conditioner with extra hydration factors are good products to keep on hand.
Prices
Expensive: $17-$20. Conditioners on the higher end of the price range include scientifically proven ingredients and formulas. Powerful moisturizing agents dominate the ingredient list, without including fillers and unnecessary synthetic agents. They are often similar to that conditioners that stylists use in the salon.
Mid-Range: $12-$17. In this price range, you can find conditioners that are close to high-end brands without extras that drive up the price. They're ideal for those looking to pamper their hair but don't want to pay salon prices.
Cheap: $6-$12. Cheap options are easily accessible in most drugstores. They do the job at a budget price and frequently come in larger bottles so you don't have to buy as often. Cheaper conditioners contain simple formulas with basic ingredients, but still smell and feel great on the hair.
FAQs
Does conditioner weigh hair down?
Some conditioners are heavy and offer intense moisture, which is a good thing if you have damaged hair. But using conditioner for very dry hair on your normal to oily hair can weigh it down. It's a good idea to not overdo it when it comes to moisturizing your hair, so steer clear of using a deep conditioner daily if your hair doesn't need it (which it probably doesn't). That doesn't mean that you should skip conditioner entirely–just use one that's appropriate for your hair type. Always rinse thoroughly unless the conditioner is designed to be leave-in.
How often should I condition my hair?
The majority of conditioners will recommend daily use for the best results. Some people have better hair days when they wash a few times weekly versus daily. Others have hair types that don't require daily washing. A good rule is to use a conditioner any time you wash your hair. Very dry, frizzy, and damaged hair will benefit from frequent or daily conditioning. It's also good to give your hair a thorough conditioning after any kind of heat styling, which robs your hair of essential moisture. When in doubt, listen to your hair–it's surprisingly good at letting you know when it's in need of extra hydration.
Is conditioner a solution to frizz?
People with straight hair may suffer from frizz as much as their curly-haired counterparts. Overly dry hair is the biggest culprit where frizz is concerned. Your frizz might come naturally as a result of over-styling or using harsh shampoos. In any case, a conditioner provides hydration that is crucial to keeping hair smooth and defined. It will help you avoid bed head hair and also keep flyaways from showing up halfway through your day. Frizzy hair is at a higher risk for breakage, so conditioner can provide added protection.
Should I condition my scalp too?
In general, you should only condition the ends of your hair. Avoid applying conditioner to your scalp, as the concentration of natural oils is much higher there. Excess moisture on your scalp can cause limp, greasy hair that won't hold much volume. This isn't a strict rule, however; some individuals benefit from a deep conditioning treatment on the scalp from time to time. But the conditioner designed for your hair is best used on the ends. The ends of hair are also the oldest part of the strand, meaning they need the most TLC.