The Best Concealers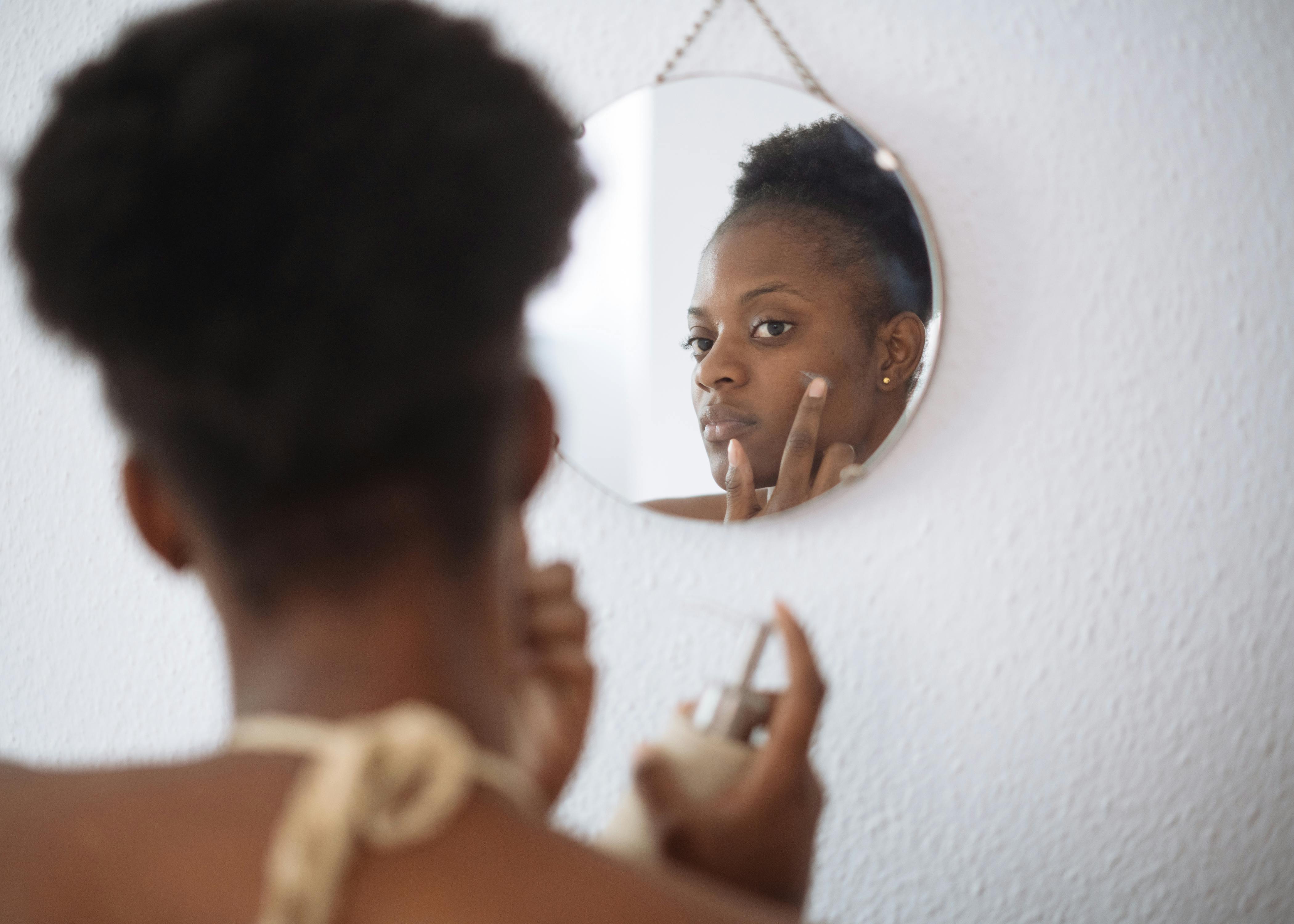 We all have stressors in life – our jobs, our families, our health – and that stress can take its toll in various forms. However, some of the most apparent illustrations of those worries are those frustrating under-eye circles, dark spots, and other blemishes. It can be difficult to find a concealer that adequately hides the blood vessels and tissue that cause this annoyance, but we've scoured the internet and rounded up some of our favorite solutions to this pesky problem.
Maybelline Instant Age Rewind Eraser
This powerful little tube might even be better than a caffeine boost.
Not only can this handy little tool hide even the darkest of circles, but it also corrects blemishes, helps contour your face, and brightens areas that you want to highlight. The concealer is used by simply turning the base of the tube until a click is heard, at which point the product flows to the application sponge. This makes for easy blending that creates an extremely natural look and can make even the most amateur amongst us feel like we're professionals when it comes to putting on make-up.
Pros:
Available in sheer, medium, and full coverage
Easy to remove in the evenings
Long-lasting
Cons:
Concealer can be difficult to "click" through when the product starts to run out
Maybelline Fit Me Liquid Concealer
You can easily fake a good night's sleep with this quick fix.
If you often worry about thick makeup clogging your pores, this little tube is perfect for you. Lightweight and oil-free, this concealer gives an au naturel appearance (which means no cakey residue) while still providing wonderful coverage. Another fantastic advantage is that the formula includes an SPF of 18, so you don't have to worry about also wearing sunscreen, thus avoiding the need to put an additional layer on your face.
Pros:
At 23 oz, this is larger than most other concealers, making it extremely cost-effective
Ingredients include chamomile, which provides natural and non-chemical relief for puffiness
Cons:
All shades provide medium coverage, so if your blemishes happen to be more heavy-duty, you may need to apply an additional layer
e.l.f. Hydrating Camo Concealer
No matter what shade you need, this concealer has you covered.
With over twenty different shades to choose from, this concealer from e.l.f. boasts a wide range of colors, and with that variety, you're sure to find one that matches your skin tone. Despite all of these shades being free from virtually any unwanted chemicals, the formula still manages to go on so light and seamlessly, you'll feel like you're wearing nothing at all. This concealer also provides some much-needed hydration to improve the appearance of sensitive areas (like the under-eyes region) that are often deprived of moisture.
Pros:
Available in more shades than most other brands
Dries quickly
Easily one of the most cost-effective products on the market
Cons:
The applicator brush is on the smaller side
SACE LADY Full Cover Liquid Waterproof Concealer
Never fear: long-lasting water protection is here.
Some days, life throws us some surprises, and hey – that's okay. From an unforeseen happy-cry to an unexpected rainy day, our faces can often use some help in standing up to moisture. This foundation boasts long-lasting 16-hour coverage, all while ensuring a shield against dampness and smudging. This gem of a concealer is also uber-powerful. In other words, a little goes a long way, which is always a plus.
Pros:
The full-coverage formula can hide anything from dark circles to acne scars, making it extremely versatile
Also acts as a useful base for powder-based applications such as eye-shadow
Lightweight
Cons:
Does not include a brush, so if you don't already own one, the application must be done by hand
Dermablend Cover Care Concealer
Even if you're just going to the mailbox, this luxurious concealer will make you feel like a Hollywood starlet.
There's been a lot of talk about self-care lately, and while most of us can't have a weekly spa day, we can indulge in small things – and this concealer from Dermablend is a fantastic place to start. This creamy cover-up has a velvety-smooth feel, and it's proven to stay on with one application for a full 24 hours, just in case a regular day turns into an epic night. And for those of you who are concerned about where your beauty products come from, never fear, as all 16 shades are completely vegan and cruelty-free.
Pros:
The Dermablend sponge is much larger compared to others on the market, which allows for quicker application
Dermatologist created
Fragrance-free
Cons:
Can feel a bit heavy if too much is applied
Frequently Asked Questions
When exactly do I apply concealer?
Though it's easy to think of concealer as a base, it's best applied after foundation. The difference is that foundation is intended to cover the entire face, while concealer is meant for specific problem areas.
How do I know I'm using the correct shade?
Usually, it's best to go roughly a shade lighter than your skin color. Concealer is used mostly to match a person's undertones so that it appears to blend seamlessly.
Is it better to purchase a more expensive product?
Everyone's skin is different – hence, the vast array of options that this list merely touches on. Wearing a pricey concealer may make you feel fancy, but more often than not, it's better to choose your concealer based on color compatibility, not price.