The Best Coffin Press On Nails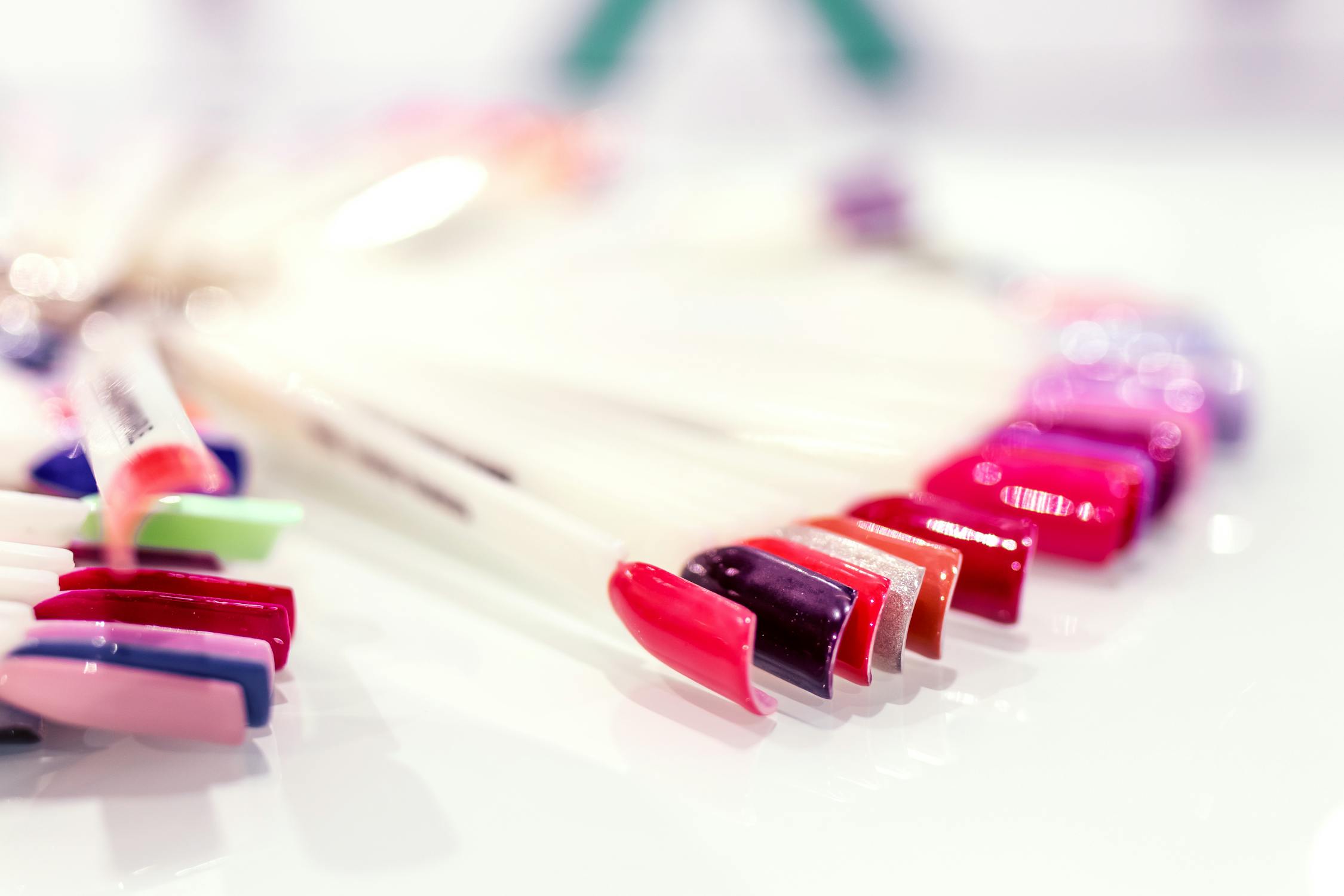 If you're into coffin nails at the salon, you're likely to love the at-home versions, too. We've researched the best at-home options that can give you a high-end look at a low price point. Below, we've gathered and reviewed some of the best of these products on the market today. Simply read on to discover the perfect pick for your next manicure.
Infeling Clear Coffin Nails
These high-quality coffin nails come in a variety set with hundreds of pieces, allowing you to create tons of looks whenever you'd like.
These press-on coffin nails are incredible from the moment they come out of the box. They're made of a high-quality ABS material, which looks good and stays strong through an impressive two to three weeks of wear. The set comes with ten different nail sizes, too, allowing you to create whatever type of look you love best.
These pieces come clear, so you can paint them however you'd like. They're easy to trim into your favorite shapes and styles, and they easy to apply with glue as well.
Pros:
These press-on nails come in a hard plastic case that's labeled for each included size, making organization and on-the-go styling easier than ever before
The lengths are perfect for holidays, dressing up, and everyday wear
The ABS material is free from harmful chemicals
Cons:
These are all completely clear, so you'll need to add your own color and style before you wear them
iBealous Press On Coffin Nails
These press-on coffin nails are well-made and well-priced so that you can create stylish looks and save a few bucks at the same time.
This set of coffin nails comes at an excellent price point. For less than the cost of the average bottle of nail polish, you'll receive 500 pieces in various sizes, allowing you to create your best looks on an extremely tight budget.
These nails come in a hard plastic case for organization purposes, and they cover ten different lengths for various occasions. They're made of a durable and sustainable ABS material, ensuring your hard work will last through multiple weeks of wear.
Pros:
These nails come in clear or natural colors, so you can choose whether you'd like to decorate them every time or start with a plain white canvas
They're easy to cut if you'd like a more personalized shape or length
They're easy to paint and apply with nail glue
Cons:
The natural white version is a bit more expensive than the clear color option, but it's still an impressive deal
Socu Ladying Matte Coffin Nails
These pre-painted press-on coffin nails are adorable and easy to use, making them an ideal starter set.
Sometimes the easiest option is the one that works best. These press-on coffin nails from Socu Ladying are simple and stunning with their pre-painted colors. The matte finish adds sophistication to every style, and the medium length is perfect for almost any social situation, too.
These nails are made of high-quality and non-toxic acrylic material. They last about a week at a time, and they aren't easily scratched, so you can go about your day without worrying about wrecking them.
Pros:
This set comes with glue and a file for immediate application
The color variety allows you to create plenty of different looks
Cons:
These pieces don't last quite as long as other press-on nails available to purchase today 
The price is slightly higher compared to non-decorated options
Maitys Extra-Long Coffin Nails
These extra-long coffin nails are perfect for bold looks, and the color selections allow you to express your personality.
If you're a fan of extra-long coffin nails, you won't want to miss this set from Maitys. It's made up of 240 pieces in a variety of lengths, all of which are bold and beautiful in just about every way. They even come pre-painted with tons of shades to choose from, so you can match your favorite fashions with every application.
These nails are made of strong and smooth ABS material. They're easy to apply with nail glue and a few seconds of your time, and they're made to last through all of your daily activities, too.
Pros:
These are made to be extra gentle to your skin, making them a great option for those who tend to be sensitive to cosmetic products
They're easy to trim if you don't appreciate the extra-long look
The finish is extra shiny, adding even more fashion to all of your efforts
Cons:
These aren't available in clear — just tons of color choices
Artquee Press On Coffin Nails
These press-on coffin nails are ready to go with their colors, gems, and shapes already in place.
These press-on coffin nails are pre-styled, and the looks go above and beyond your typical press-on fare. They come with beautiful colors, sparkling rhinestones, intricate patterns, and more, bringing a whole new level of class to your at-home manicures.
These nails come in a set of 24, giving you a couple of great looks before it's time to restock. Plenty of colors and styles are available to choose from, so you can choose the one that best suits your style.
Pros:
These extra-long nails make a bold fashion statement
The glossy finish adds even more bling
They're easy to press on with a bit of nail glue
Cons:
These have a higher price point per nail than the versions that aren't already decorated 
Frequently Asked Questions
Q: What supplies are needed to apply press-on coffin nails at home?
A: The most important supply is nail glue, as it's what you'll need to keep your manicure in place. You may also want a pair of trimming scissors, a file, and nail polish to create your perfect looks.
Q: How long do press-on nails last?
A: This depends on the nails you choose and the glue you use, but you can typically expect between one and three weeks of wear after each application.