The Best Charcoal Soaps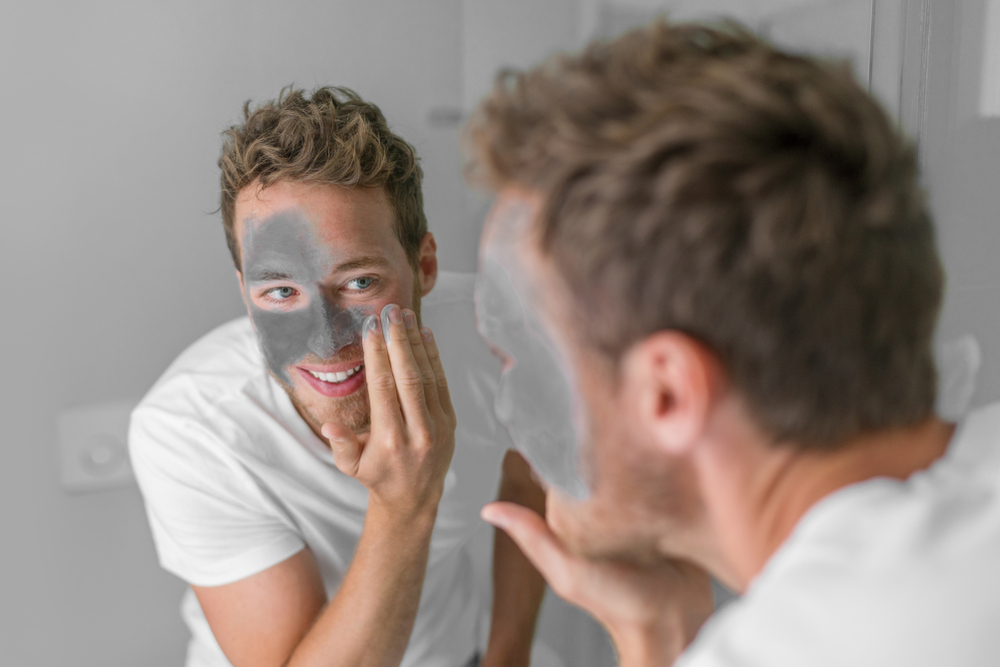 Charcoal is a popular additive to beauty products due to its versatility and ability to get you squeaky clean. It draws away impurities and oils without overdrying your skin, which is important for helping with acne and other skin issues. It also makes a great exfoliator. Not every charcoal soap is made the same, and some are better than others. We have scoured the market for the best charcoal soaps out there so that you can pick the right one to revamp your cleansing routine.
T. TAiO Esponjabón Charcoal Soap Sponge
This innovative option gives you a top-notch soap and convenient sponge all in one.
We love getting the most bang for our buck, and that's certainly the case with this two-in-one wonder. This unique option combines activated charcoal soap outside with a cleansing sponge inside to streamline your routine and minimize the number of products you need to get the fresh face you want. It's a clinically tested formula developed for all skin types, so virtually everyone can get in on the activated charcoal action.
Pros:
Available in packs of one or two
Great value, especially for a soap and sponge combination
Cons:
Built-in sponge increases exfoliation, so it's not ideal for daily use
The Yellow Bird Activated Charcoal Soap
This beautifully made soap bar deeply nourishes your skin.
When you have sensitive skin and tend towards rashes and breakouts, you know how hard it is to find a good soap to soothe it and make you feel better while avoiding further irritation. This activated charcoal soap from The Yellow Bird is formulated to leave you feeling soft and clean without the redness and itching that other soaps can cause. This soap is made to be used all over your body, from your face down to your feet. Lemongrass and lavender help soothe irritated skin while also doing double duty as scent boosters. There are no sulfates or chemically created fragrances, so you never need to worry about allergens, either.
Pros:
It comes in a variety of scents and formulations
Cold processed formula made in small batches in the USA
The activated charcoal helps remove impurities and make your skin super clean
Use this soap all over your body
Cons:
This one's a bit expensive, but we think the quality is worth the splurge
Art of Sport Activated Charcoal Soap
Refresh your body after a hard workout with this soap.
Active people need a heavy-duty soap that can handle that post-exercise aroma. They need moisture and high-impact cleaning action, as well. The Art of Sport's activated charcoal soap smells absolutely amazing thanks to the addition of botanicals to help you get the most of the formulation. This soap lathers up into a hydrating foam that cleanses away dead skin cells while deeply moisturizing your skin and leaving you feeling clean and refreshed. The entire formulation is hypoallergenic and perfect for every skin type.
Pros:
Shea butter provides hydration to replace moisture lost by sweating
The combined scents of cedar and vanilla combine beautifully to create a smell that is perfect for both men and women
It doubles as both a body and hand soap
This formula is hypoallergenic and non-irritating
It is affordable
Cons:
There are no scent variations
Truremedy Naturals Charcoal Soap Two-Pack
Get two high-quality soaps in one stellar set.
If you want to enjoy the benefits of charcoal soap on your feet and body, this is the pick for you. This set from Truremedy Naturals gives you two bars in one convenient package so that you don't have to worry about showering with the same bar you use to scrub your soles. This option uses a host of quality ingredients like bamboo charcoal, organic tea tree oil, coconut oil, palm oil, and a blend of essential oils including eucalyptus and peppermint to create a unique and refreshing way to wash away the day.
Pros:
Free of parabens, preservatives, sulfates, chemical detergents, synthetic fragrances, gluten, and more
Coconut and palm oils hydrate skin
Clean scent combats odors
Cons:
The peppermint smell can be a bit strong
Keika Naturals Charcoal Black Soap
This naturally made soap works amazingly well at cleaning away any impurities.
We love an all-natural soap. When you strip down and remove added chemicals and synthetic perfumes and dyes, you get high-quality soaps that leave you clean and refreshed. That is what you get when you choose this charcoal soap from Keika Naturals. It's made using quality ingredients like palm oil, coconut oil, sunflower oil, activated charcoal, bentonite clay, and tea tree oil. This combination works to help clear your skin, remove oils and debris, and it may even help relieve rashes and irritations. The large bars last a long time, and when compared to others of the same size, they are super affordable.
Pros:
This soap is made of natural ingredients
It is used for your face, body, and feet
The only scents are derived from tea tree or peppermint oil
It is affordable
Cons:
There is not enough exfoliation for rough and bumpy skin
Frequently Asked Questions
What are the benefits of activated charcoal?
Activated charcoal is thought to help pull impurities from the skin. It also balances oils so your skin is neither too dry nor too oily at any time, which can help reduce acne and make your skin feel and look younger and cleaner. It can gently exfoliate without damaging your skin, as well, which means you ultimately end up smoother, softer, and more supple.
Is activated charcoal appropriate for all skin types?
Activated charcoal is perfectly fine for most skin types. It does an excellent job of removing impurities and sweeping away dirt and debris. In addition, charcoal is known to absorb things that are bad for you, making it great for those with oily skin and those who are very active. That is why it is excellent for athletes.