The Best Chairs for Your Vanity Station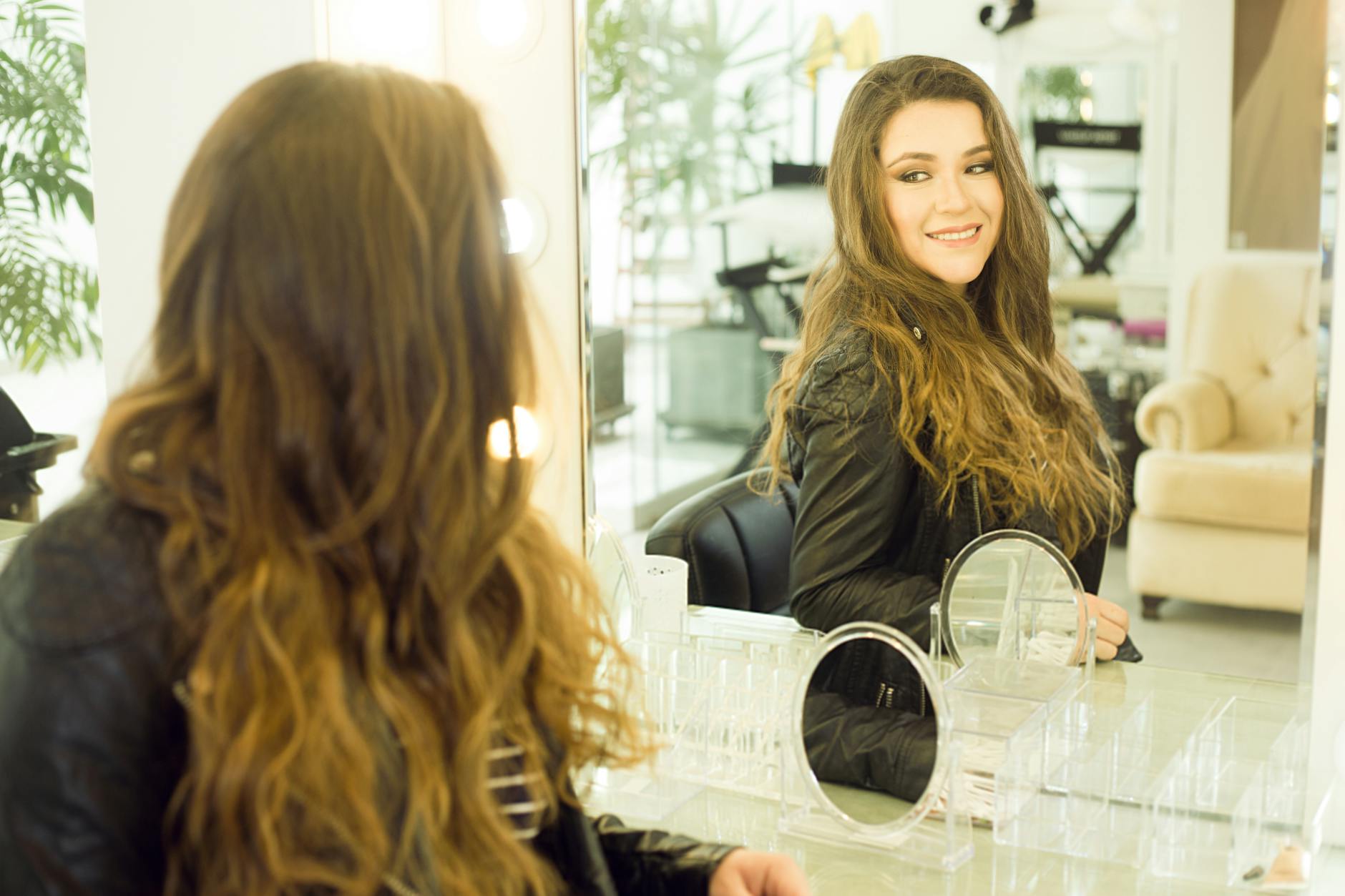 Doing your hair and makeup, although fun, can take hours. It's never comfortable to stand at your vanity for that long, which is why it's essential to find a good chair. However, we soon realized that it was harder to find a quality one than we thought. It needs to be the right height, match your aesthetic, and be comfortable to sit on. We want to help you look and feel your best while also allowing you to enhance your space, which is why we took such great care to research all of the options.
What to Look For
While building this list, we made sure to take everything and everyone into account. We wanted to include options for every budget, style, and need. For example, the Hillsdale O'Malley Vanity Stool is beautiful and perfectly designed to accentuate your beauty space elegantly. Then again, it isn't as adjustable as the cute little stool from the Art Leon Store. If you want to check out our options in more detail, take a look at the rest of our list below.
Hillsdale O'Malley Vanity Stool
This elegantly comfortable chair looks almost as amazing as you do.
Between the stylish design and comfortable seat, this vanity chair by Hillsdale O'Malley has it all. Twisting and twirling designs give it a unique look that you can't find elsewhere, while flared legs give it the stability you need. Soft fabric cushions you while you sit and get ready for your day, too, so you don't need to worry about getting cold or uncomfortable as you do your makeup and brush your hair.
Pros:
We love that this chair has a back, unlike many competitors, because it allows us to sit back and relax as we get ready for the day.
The simple gray and white colors match very well with almost any vanity set or bedroom decor.
It's sturdy and stands up well to lots of use.
Cons:
Some assembly is required, though it's fortunately pretty straightforward.
Songmics Vanity Stool
We love how this sleek, compact vanity chair fits right in with any decor.
If you're looking for a sleek, modern option with an added layer of comfort, Songmics has you covered. This specially designed vanity stool cradles your body so you can sit for hours. Better yet, the compact size makes it easy to slide under your vanity or desk in between uses to keep it out of the way, making it ideal for small spaces. Its rubberwood construction will give you years of use for added value, as well.
Pros:
The size and strength of this bench make it ideal for walk-closets and walk-throughs.
Assembling this stool is a breeze, and it usually only takes about 20 minutes.
We appreciate how easy it is to clean up any spills. A little water on a washcloth gets almost anything out without staining.
Cons:
It's a bit short, so you'll want to double-check the dimensions of your vanity before choosing this one.
Art Leon Adjustable Vanity Stool
Adjusting this compact stool to your comfort is easier than ever.
Whether you're looking for one chair that fits more than one person or you just like being able to switch your positions, an adjustable stool is what you need. That's why we recommend the Art Leon Adjustable Vanity Stool. You can make it higher or lower based on your needs or your clients' needs. You can also spin in place to help reach different angles and get better views of what you're doing.
Pros:
It takes five minutes or less to assemble, so you can get it set up right out of the box.
You can use it for vanities of almost any size. All you need to do is adjust it up or down.
The materials are all very sturdy, making it an excellent choice for people of all sizes.
Cons:
We find the seat to be bulky. We like it, but it may make it a little big for more compact vanity sets.
Kktoner Round Rolling Stool
You can move around as needed on this comfy rolling chair.
We don't know about you, but we like moving around our beauty space without having to get up. The makeup brushes are to the right, the palettes are to the left, and you can reach it all with this rolling stool from the Kktoner Store. It's height-adjustable, spins, and has sturdy casters that give you the freedom to move wherever you need to, all while adding a pop of color to your room.
Pros:
The wheels move smoothly and don't easily catch on cracks in the floor.
It fits under vanity sets of almost any size because the seat is smaller and adjustable.
We love how soft and comfortable the seat is.
Cons:
The back isn't very high, so it doesn't provide much support.
Birdrock Home Faux Fur Vanity Stool
Feel pretty and stand out with this uniquely designed vanity seat.
Saving money is fantastic, but our favorite part of this faux fur vanity stool from the Birdrock Home Store is the cuteness. The fluffy, soft outer shell is exceptionally comfortable to sit on, and it adds a beautiful pop of color to your closet or bedroom. It's compact and lightweight, too, making it easy to move around and tuck away as needed.
Pros:
Assembling this stool only takes a couple of minutes, and the finished product is very sturdy.
The wide seat and thick cushion make this stool comfortable enough for you to sit for hours while doing your makeup and hair.
It makes an excellent gift due to the low price and high quality.
Cons:
You can't adjust the height of this stool, and it is a bit short.
Frequently Asked Questions
Why should I get a stool for my vanity?
Having a stool for your vanity adds comfort and convenience to your usual beauty routine. Without one, you may need to bend over or lean into your mirror, which could cause back and neck pain. Having a nice place to sit might even encourage you to spend more time being creative while working on new looks.
Do I need any tools to assemble my vanity chair?
Many options out there require some assembly. However, they usually include all the tools you'll need for assembly. More often than not, you'll simply have to screw in a couple of bolts using the included wrench or screwdriver. You can double-check if there are any tools required on the product listing page.
Will the chair match the height of my vanity?
Most vanity chairs are a nice height that people of average stature can sit in comfortably. When checking the dimensions, make sure to look for the height of the seat, rather than the overall height. Oftentimes, sellers will describe the total height, which may include the height of the backrest.
Why Trust Us
Since 2007, TotalBeauty has been committed to helping millions of people find the right makeup, skincare, and haircare products for their needs. Our experts know what works best for every face shape, skin type, hair type, and more. They are here to share that knowledge with everyone looking to upgrade their beauty routines or try something new.