The Best Bridal Shower Decorations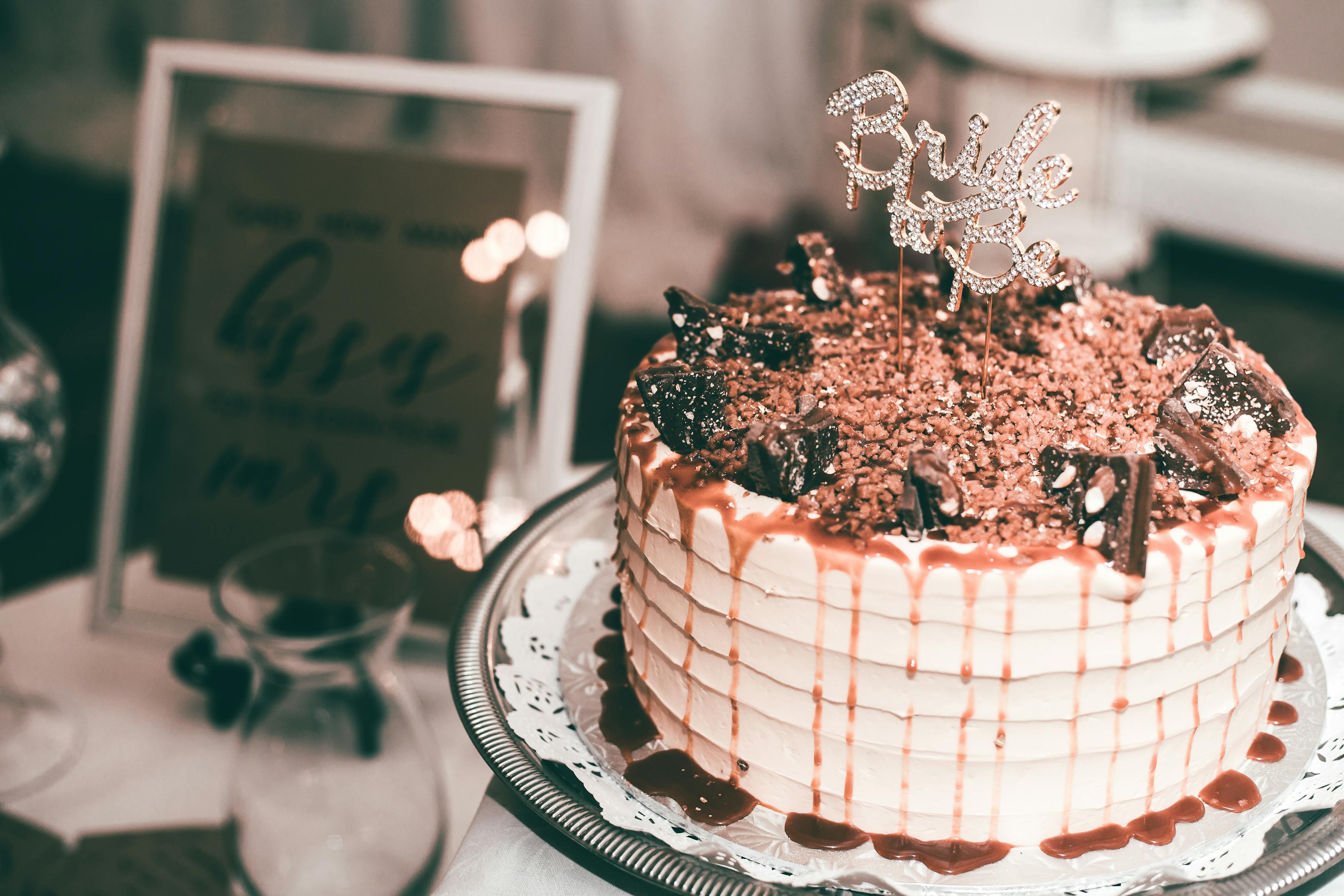 If you've ever planned a bridal shower, you know they're a blast, but they can be a lot of work. One of the make-or-break aspects of an amazing bridal shower is the decor. It can transform whatever space you're using and give an immediate "wow" factor for the bride and guests. We've rounded up our favorite bridal shower decorations that are versatile, stylish, and sure to impress your guests — not to mention the lucky bride-to-be.
PartyDelight Square Sequined Tablecloth
You'll be surprised what the right tablecloth can do to set the mood.
Don't underestimate the subtle touch the right tablecloth can bring. PartyDelight's tablecloth adds a festive sparkle for outdoor parties outside and a subtly elegant shimmer indoors. Flimsy plastic tablecloths can be a hassle, especially if you're outdoors and worried about the wind kicking up your tablecloth, but this medium-weight option is made of 100% polyester and has just the right amount of heft. It also hangs beautifully, so we recommend going for a larger size so that it can cover your table entirely and have artful draping on the bottom.
Pros:
Comes in various sizes and colors, so we recommend going for more than one color and even layering your tablecloths
Multipurpose — these are great as photo booth backdrops, too
Great to reuse
Cons:
Seams are visible, which may bother some
Soonlyn Rose Gold Balloons, pack of 130
Balloons make any event feel more festive, and these can be set up to match the rest of your decor and fit your space.
Balloons and parties go hand-in-hand, and Soonlyn's latex balloon pack makes it easy to see why. The colors and variety in this pack really set it apart — the varying shades of pink look great against the glittery white and clear balloons. If you'd rather not bother with helium, you can opt to make a garland, a balloon arch, or scatter them around on the floor. We recommend using an electric pump if you're going helium-less to speed up the process — 130 is a lot of balloons. Our other tip: blow up the balloons in different sizes for a more textured and interesting look.
Pros:
Versatile — you can do many different kinds of decorations
Enough balloons to create larger installations like arches and garlands
Cons:
If it's too hot, the balloons can pop, and the confetti-filled balloons take more time to clean up
Leclstar Fairy String Lights with Clips
Twinkly lights and photos of cherished memories set the stage for that warm, fuzzy feeling.
Bridal showers are all about the good times, and Leclstar's fairy lights with clips were made to help get you there. It features 50 LED lights, thick copper wire with plating, and transparent clips that catch the light well and add a little twinkle of their own. The copper wire bends easily, so you can string them up as needed. We recommend getting creative with these lights — try clipping little notes to the bride in with the photos, or grab another set to hang down around your space and add an extra special touch.
Pros:
Battery operated, so the lights are portable and you don't have to worry about finding an outlet
Reusable and you can always use it for everyday decorating around the house
Cons:
Clips are a little flimsy, but you can easily swap in some wooden ones
PGN Art Bridal Shower Decorations Kit
If you want a bit of this and a bit of that, you'll get lots of variety in this set.
Sometimes more is more when it comes to bridal shower decorations, and PGN Art raises the bar. This kit includes all manner of bridal-friendly decor, from banners (one reads "Bride to Be"), a large ring foil balloon, to fun tattoos for guests ("Team Bride," "She Said Yes," etc.). You get a little bit of everything here, and though some of the components may take some time to set up — like the tassels, which you have to cut up yourself — you'll save yourself so much time and stress thinking of all the different decorations you want.
Pros:
Great all-in-one kit that gives you tons of options to brighten your space
Includes foil balloons, which add a special touch and complement the latex balloons well
Cons:
This set isn't ideal if you have a large bridal shower or a large space, as you may not have enough decorations to spread out, but it's a great jumping-off point
Soyee Artificial Eucalyptus Garland
Adding some foliage adds a breath of fresh air to the party.
A big part of decorating is all about balance and having components that complement each other — you don't want too much of a good thing. Having foliage to offset flowers, balloons, and brightly colored decorations can make a world of difference. Soyee's artificial eucalyptus leaves are made of non-toxic silk, and the branches are made with a bendable metal rod so you can manipulate it for your decorating needs. We love that it's not a deep, bright green, but more of a natural eucalyptus color — muted green with soft grey tones to anchor your space.
Pros:
Incredibly versatile — pair it with balloon decorations, drape them on your table, make a wreath, etc.
Reusable for future events
Cons:
The leaves are on the thinner side
Frequently Asked Questions
Bridal showers can be expensive — do I need to spend so much on decorations?
We hear you. Our recommendation is to go for versatile and reusable decorations, like many of the items on this list, for the best value. Pass them on to friends if they're planning bridal showers, or repurpose them as decorations for other parties or everyday decor around the house.
Any other bridal shower decoration tips?
Flowers always make a big difference and can offset your balloons, garlands, banners, and so on. One of the most significant factors we recommend keeping in mind is whether the shower will be indoors or outdoors since you'll always want to account for the elements.