The Best Body Wash For Women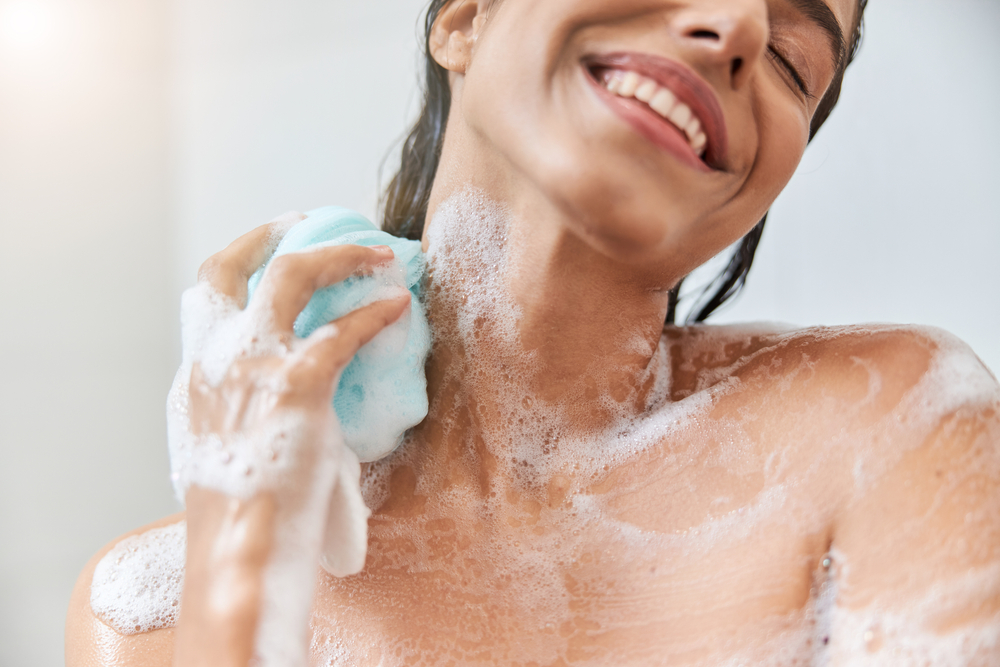 Taking a bath or shower after a long day is one of the best ways to relax and unwind. Although you may not give it much thought on a day-to-day basis, body wash is a vital part of any daily beauty routine. After all, the skin is our body's largest organ, and the right body wash helps ensure it's healthy and balanced. Furthermore, the right body wash enhances the bathing experience by nourishing and hydrating the skin. With all the body wash options available, choosing one may seem like an overwhelming task. So, we've done the research and compiled this list to help you find the best one for you.
What to Look For
When shopping for body wash, it's important to ask yourself the following three questions: What's my skin type? What type of ingredients does the body wash contain? Is the body wash scented? Our top pick by OGX stood out for its ultra-hydrating blend of oils that restores moisture to dry skin and its light, natural tropical scent. The body wash by Jergens also impressed us with its ability to gently cleanse sensitive skin and leave it feeling smooth and silky. Keep reading to learn more about our top picks and find the best body wash for you.
OGX Extra Creamy Body Wash for Women
With its ultra-hydrating blend of ingredients like coconut oil and vanilla bean extract, this body wash nourishes and revitalizes your skin.
When your dry skin needs an extra dose of moisture, this body wash by OGX delivers. The fast-absorbing formula contains coconut oil, vanilla bean extract, and other ingredients that help restore your skin's balance, leaving it feeling soft and healthy. Plus, its exotic and tropical notes are a delight for the senses, creating a relaxing environment in your shower. The creamy body wash lathers nicely and works well with all skin types.
Pros:
With consistent use, this product helps improve the skin's hydration and relieves dry, itchy skin, complementing lotion and cream-based moisturizers.
It has a light tropical smell that doesn't overwhelm and leaves skin with a fresh scent for several hours.
Cons:
The bottle is an unusual shape and may be difficult to hold if you have small hands.
Jergens Cherry Almond Body Wash for Women
This body wash works to gently remove dirt and impurities from the skin's surface, leaving it feeling refreshed and smooth.
Wash away impurities and dirt with this moisturizing body wash by Jergens. This body wash is made with almond oil and vitamin E and helps the skin maintain its pH balance. It also helps soothe dry, itchy skin, leaving it feeling smooth and silky. That's not all; it provides the perfect base for shaving your legs and aids in refreshing your skin, improving its health and appearance.
Pros:
This body wash produces a lot of lather and leaves skin so hydrated that you may not need to use a moisturizer after using it.
A little of this body wash goes a long way, making it an excellent value for the price since a single bottle lasts a long time.
Cons:
We wish it came with a pump bottle for more convenience.
Softsoap Hypoallergenic Body Wash for Women
Take care of your sensitive skin with this pH-balanced formula with coconut oil and lemongrass that cleanses your skin without irritation.
This hypoallergenic body wash by Softsoap might be exactly what you need if you have sensitive skin. It's made with coconut oil and lemongrass and gently cleanses the skin without causing irritation. Plus, it helps the skin retain its natural moisture to keep you feeling soft and smooth. What's more, it's free of potentially harmful ingredients such as phthalates and parabens.
Pros:
This body wash uses gentle ingredients to gently cleanse sensitive skin without irritating it, leaving it feeling soft and healthy.
It has a pleasant coconut scent that's not overpowering while leaving the bathroom smelling fresh and clean.
Cons:
The bottle tips over easily because of its shape.
Aveeno Stress Relief Body Wash for Women
Let this lavender-scented body wash help you unwind with calming ingredients that transport you to a peaceful place.
On those days when you want to take a long shower and forget about your worries, this stress-relieving body wash by Aveeno can help you relax. The formula includes soothing oatmeal to help restore the skin's normal pH and prevent dry skin. Plus, lavender, chamomile, and ylang-ylang enhance this body wash's calming properties, leaving you relaxed after your shower.
Pros:
After only a few uses, this body wash leaves the skin feeling noticeably softer and smoother.
This gentle body wash also works well on the face, leaving the entire body refreshed and calm.
Cons:
The lavender scent is very subtle.
Nivea Nourishing Serum Body Wash for Women
Lather up this creamy body wash with its nourishing serum to hydrate your skin and keep it feeling soft all day.
Dry skin is no match for this hydrating body wash by Nivea. This white peach and jasmine-scented body wash uses a blend of plant-derived oils and essential lipids to cleanse and nourish your skin. Moreover, the lather from this body is so creamy that it's an excellent alternative to shaving cream and soap. Plus, the body wash's mild scent is fruity and refreshing.
Pros:
This body wash is very hydrating, leaving skin feeling moisturized and soft throughout the day.
It has a light mix of floral and peach scents that lingers on the body for several hours after showering.
Cons:
The bottle could have a better design.
Frequently Asked Questions
Is body wash better than bar soap?
Body wash and bar soap perform the same function: removing dirt and grime from the skin's surface. They often use different ingredients to accomplish that task. Bar soap dissolves dirt on your skin's surface, while body wash does the same thing but often adds additional ingredients to help moisturize your skin or treat skin conditions.
Is body wash good for the skin?
There are certain instances when you may want to reach for body wash over bar soap to cleanse your skin. For example, if bar soap leaves your skin feeling dry or flaky after a shower, you can choose a body with ingredients that lock moisture into your skin. Likewise, if you suffer from skin conditions like acne, rosacea, or psoriasis, you may find a body wash more soothing than bar soap.
About the Author
Why Trust Us
Since 2007, TotalBeauty has been committed to helping millions of people find the right makeup, skincare, and haircare products for their needs. Our experts know what works best for every face shape, skin type, hair type, and more. They are here to share that knowledge with everyone looking to upgrade their beauty routines or try something new.