The Best Body Wash For Men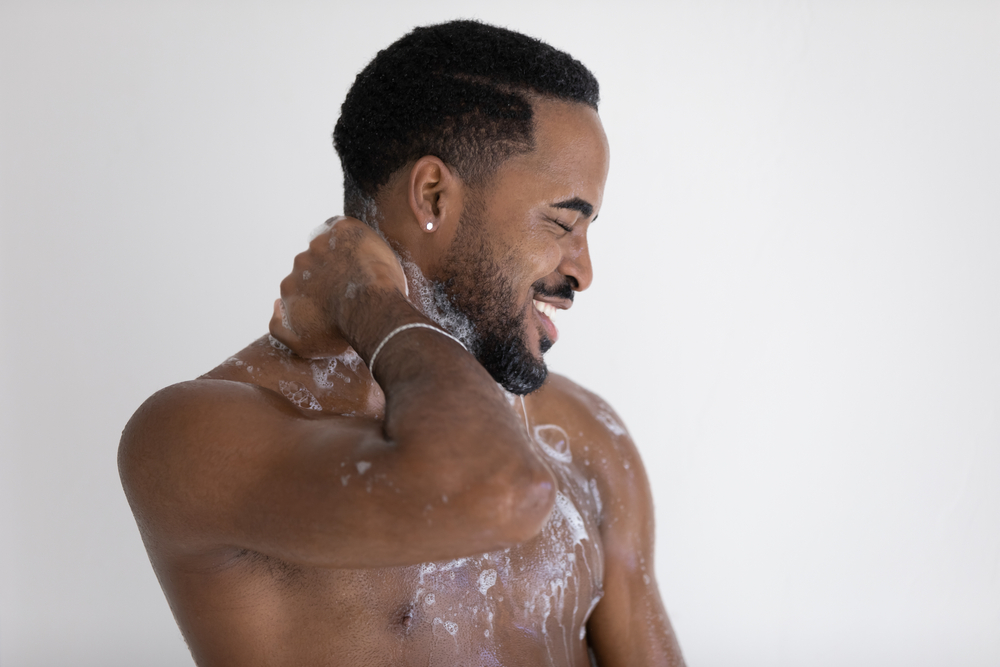 Using body wash is one of the best things a man can do to take care of his skin. Body washes for men combine deodorizing power with ingredients that nourish and hydrate your skin, leaving you smelling great and your skin feeling good all day long. Whether you've worked up a sweat in the gym or want to relax after a long day, the right body wash will help you get rid of the dirt and bacteria on your skin's surface while leaving you feeling invigorated.
What to Look For
When shopping for body wash for men, it's important to keep three things in mind: your skin type, whether it uses natural or synthetic fragrances, and the kind of detergent it uses. Our top pick by Nivea stood out for several reasons, including its ability to thoroughly cleanse the skin without drying it out, the natural charcoal to draw out impurities, and its long-lasting scent. On the other hand, our runner-up by Dove uses MicroMoisture technology to leave skin clean and hydrated. Read on below to learn more about our top picks and why they impressed us so much.
Nivea Charcoal Body Wash for Men
Treat your body to a deep clean with this charcoal-enriched body wash.
When you want to thoroughly cleanse your body without drying it out, Nivea's body wash delivers. It uses natural charcoal to draw out dirt and impurities from the skin, leaving it feeling hydrated and revitalized. It doesn't end there. This body wash also helps neutralize body odor, and its long-lasting vanilla bourbon scent keeps you smelling fresh for hours.
Pros:
The natural charcoal in this body wash helps treat a number of skin conditions, including eczema and psoriasis, reducing flare-ups and inflammation.
It does an excellent job of absorbing oils on the skin's surface, leaving it feeling clean and soft.
Cons:
While it provides a thorough clean, it doesn't produce a lot of suds.
Dove Men+Care Body Wash for Men
The MicroMoisture technology in this body wash helps keep skin hydrated and healthy all day long.
If you suffer from dry skin, this body wash from Dove is worth considering. This body wash locks in moisture, keeping skin hydrated throughout the day. Plus, it thoroughly washes away bacteria and other impurities without leaving behind any residue. Every time you lather up, you activate its MicroMoisture technology, which leaves skin refreshed and clean.
Pros:
We loved that it has a very fresh scent that's not overpowering.
This body wash hydrates skin and helps relieve the itching and flaking associated with dry skin.
Cons:
We'd prefer a pump for this body wash because it can be hard to squeeze out the right amount.
Dial 3in1 Ultimate Clean Body Wash for Men
Stay fresh all day with this 3-in-1 body wash for your hair, body, and face.
When time is of the essence, Dial's 3-in-1 body wash has everything you need in one bottle. It cleanses your face, hair, and body with a rich lather that leaves you feeling fresh and clean without drying your skin. Furthermore, its light scent keeps you smelling fresh all day long, and its clean rinse technology leaves you with a fresh out of the shower feeling, rinsing clean without leaving any residue.
Pros:
This body wash does an excellent job of removing dirt and grime from all parts of the body, leaving skin feeling clean.
It has a pleasant smell and makes it easy to wash your hair, face, and body without using several different products.
Cons:
You have to push hard on the pump to get the body wash out.
Old Spice Exfoliating Body Wash for Men
Say goodbye to dirt and odor with this body wash that uses charcoal to exfoliate and cleanse your skin.
Periodically exfoliating your skin is an essential part of any skincare routine, and this body wash by Old Spice makes it easy. It uses charcoal to gently lift dead skin cells from your skin, leaving it softer and improving its appearance. It also does an excellent job of thoroughly cleaning the skin, and it keeps odor at bay throughout the day.
Pros:
This body wash has a light, pleasant scent and leaves skin hydrated and free from flake. It also works well as an alternative to shaving gel.
It does an excellent job of exfoliating the skin. When used regularly, skin looks noticeably smoother and healthier.
Cons:
The bottle is a little hard to open.
Botanic Hearth Tea Tree Body Wash for me
This body wash uses the goodness of tea tree oil to help eliminate stubborn fungus, bacteria, and yeast from your skin.
Best For Active Lifestyles
If you lead an active lifestyle, you know how important it is to choose a body wash that thoroughly cleanses your skin and keeps odors at bay. This body was by Botanic Hearth accomplishes those goals with organic ingredients, including tea tree oil, to help remove fungus and bacteria from the skin's surface. Plus, it helps improve various skin conditions, including athlete's foot, ringworm, and acne.
Pros:
After using this product for just a few days, improvements in skin conditions like acne, rashes flaky skin are noticeable.
Although this soap doesn't produce much lather, it does an excellent job of cleaning the skin, leaving it feeling soft and fresh.
Cons:
It has a strong tea tree oil scent.
Frequently Asked Questions
What type of body wash should I use if I have sensitive skin?
If you have sensitive skin, you should look for a body wash that's hypoallergenic and fragrance-free. You should also avoid body washes with harsh detergents like sodium lauryl sulfate and sodium laureth sulfate. They can strip your skin of its natural oils, leading to dryness and irritation. Look for body washes with all-natural ingredients that help protect and moisturize your skin.
What are the benefits of using body wash?
Body washes are more gentle than most bar soaps, making them less likely to irritate the skin. They're also often infused with scents that will keep you smelling fresh for several hours after a shower. Unlike soap, body washes also contain moisturizers, so they help keep your skin hydrated and healthy.
About the Author
Why Trust Us
Since 2007, TotalBeauty has been committed to helping millions of people find the right makeup, skincare, and haircare products for their needs. Our experts know what works best for every face shape, skin type, hair type, and more. They are here to share that knowledge with everyone looking to upgrade their beauty routines or try something new.